Discover MFA Programs in Art and Writing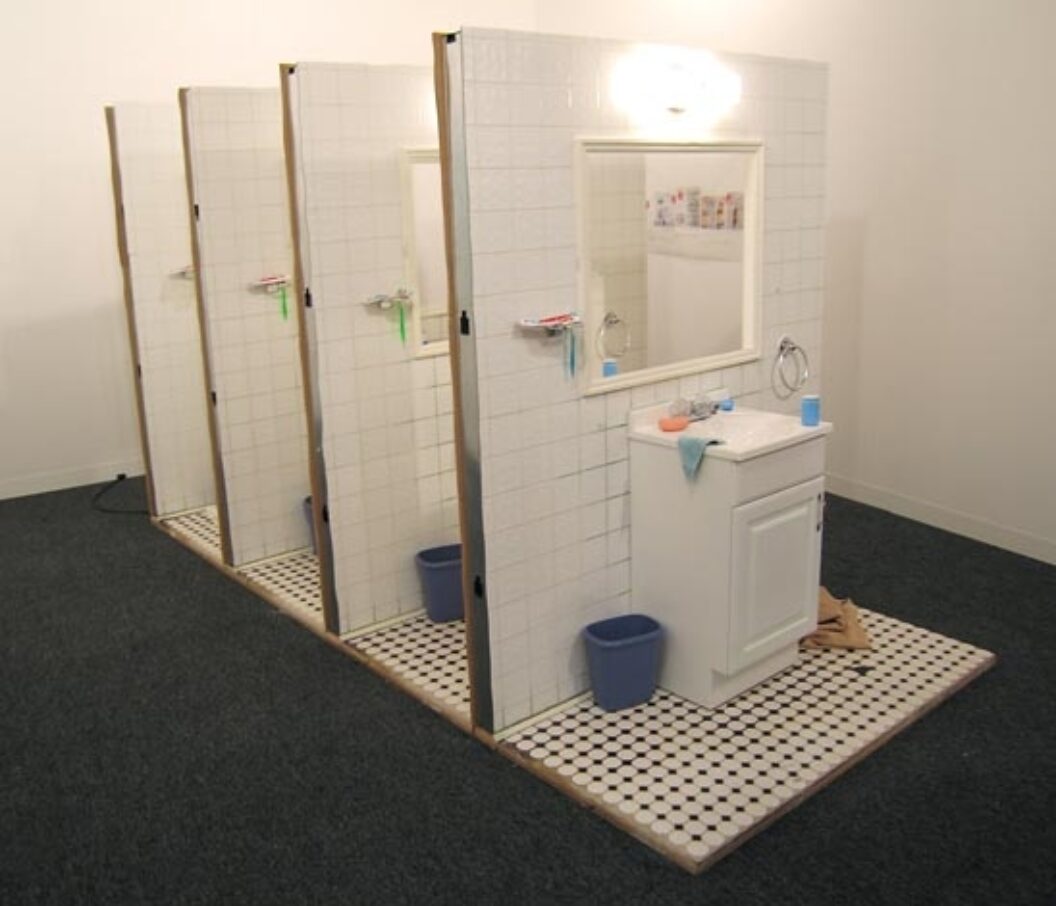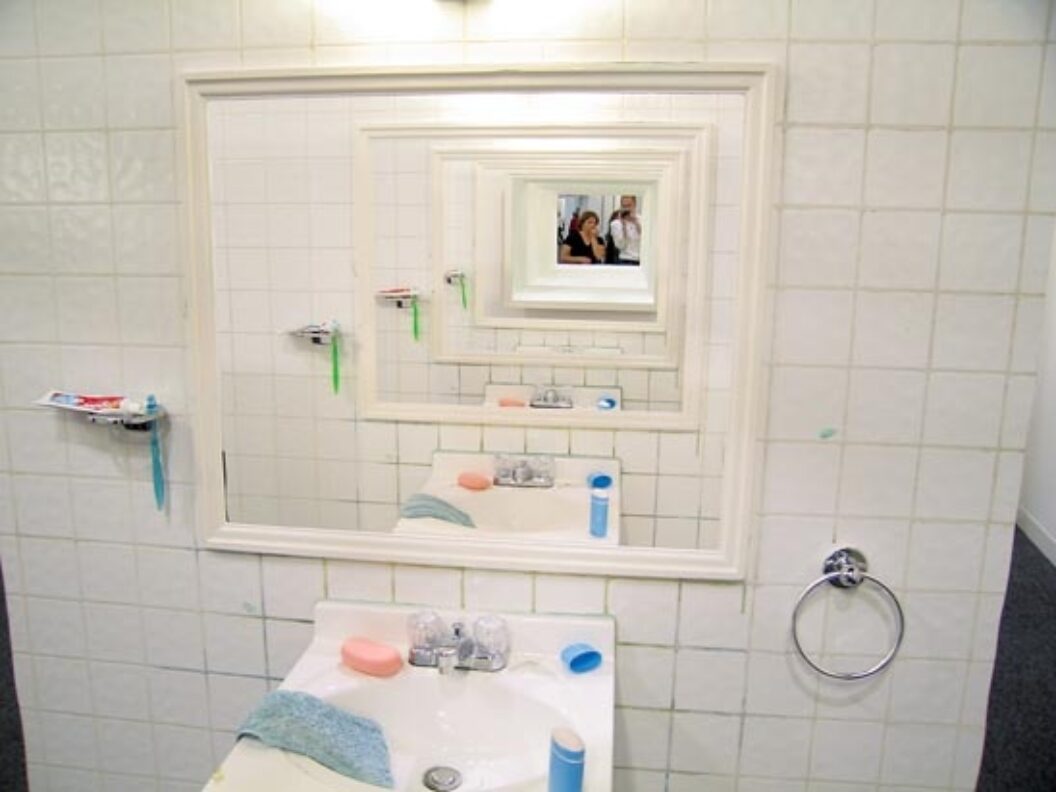 You know, it's not like Beth Campbell doesn't repeat herself. But the work rarely looks the same, whether in drawing, video, installation, or sculpture. (Her work doesn't exactly fit in a box.) Then again, she does seem to like to play with repetition—or is it replication?
Campbell often works with mass-produced household objects purchased from mainstream retail outlets. In Living Room, 2003, the visitor walks into a gallery and finds it furnished like a living room, but each of the assembled items, filled with hidden speakers, has been made to talk. They chide you into a reflexive state, questioning your domestic preconceptions. The potted plant ruminates with a kind of doubting solipsism: "I used to not separate my things from myself; they created my personality," while the chair answers, "I can't remember when I became suspicious of things exactly." As the installation playfully manifests the pathetic fallacy, you get sucked into the conversation. Campbell told me that one of her greatest moments of self-awareness had to do with a sort of paralysis: choosing a toothbrush at the drugstore. No biggie, right? They've got ten colors that work and cost the same. But am I a green toothbrush person or a red toothbrush person? If I buy this toothbrush, am I supporting Central American workers or am I oppressing African miners? We ask objects to speak for us in small ways but they end up inadvertently making larger statements.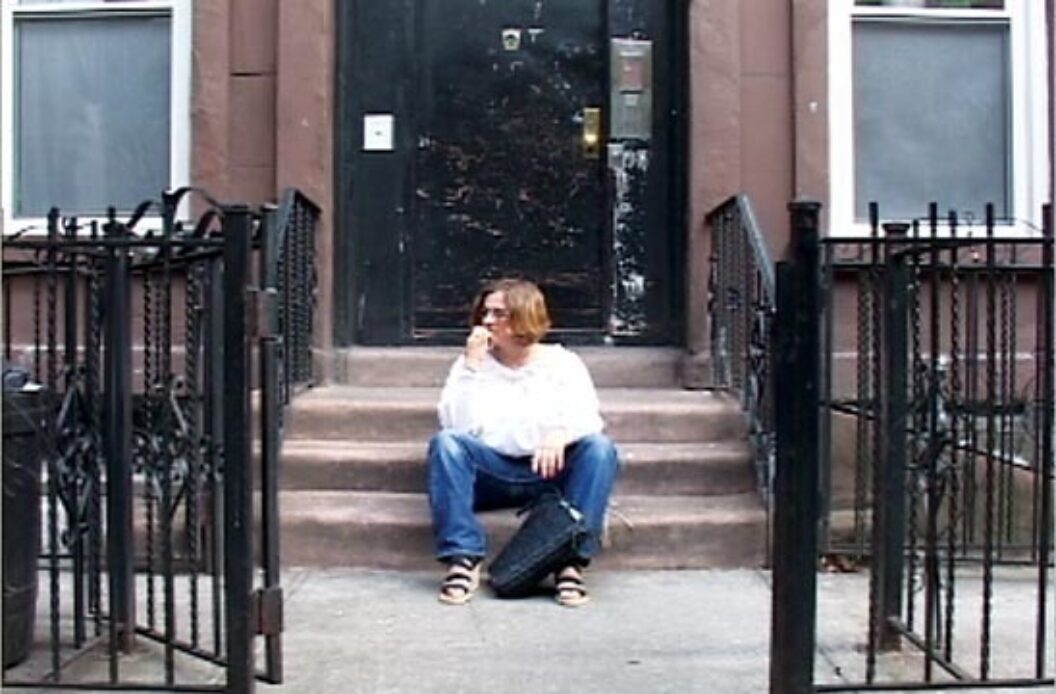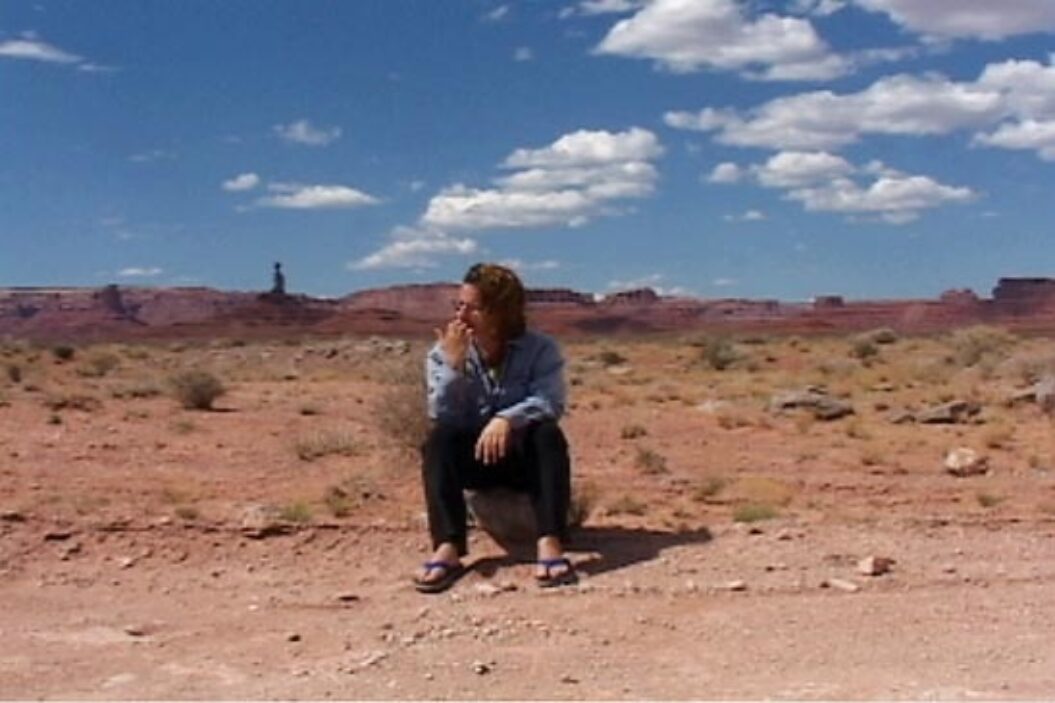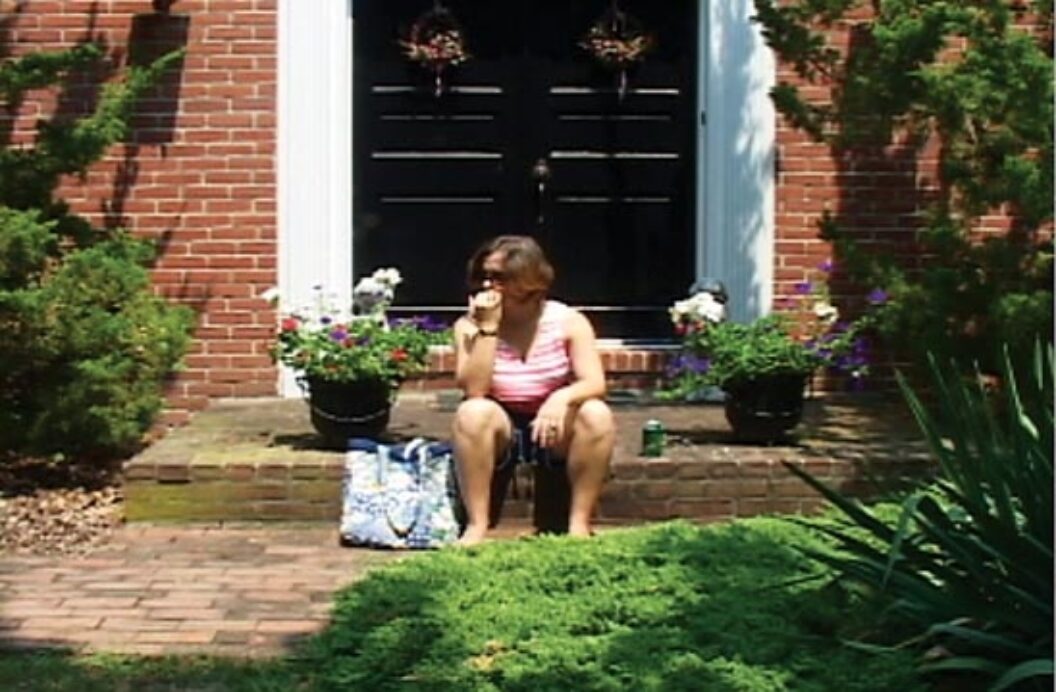 Here's the thing: when you get right down to it, we look for comfort in objects. We talk to ourselves through our purchases. But saying this is not the same as making it evident. When Campbell multiplies the same uneventful day in her video Same as Me, 2002, the same salon table in Make Belief, 2005, or the same bedroom in House (A Standardized Affectation for Telepresence), 2000, you end up with an uncanny sense of the individual refracted through the mass-produced. In Home Depot or Wal-Mart you might see hundreds of the same thing, but still in some kind of protozoic state, not yet hatched. On the other side of the check-out, you suddenly understand every purchase as an act of self-collage.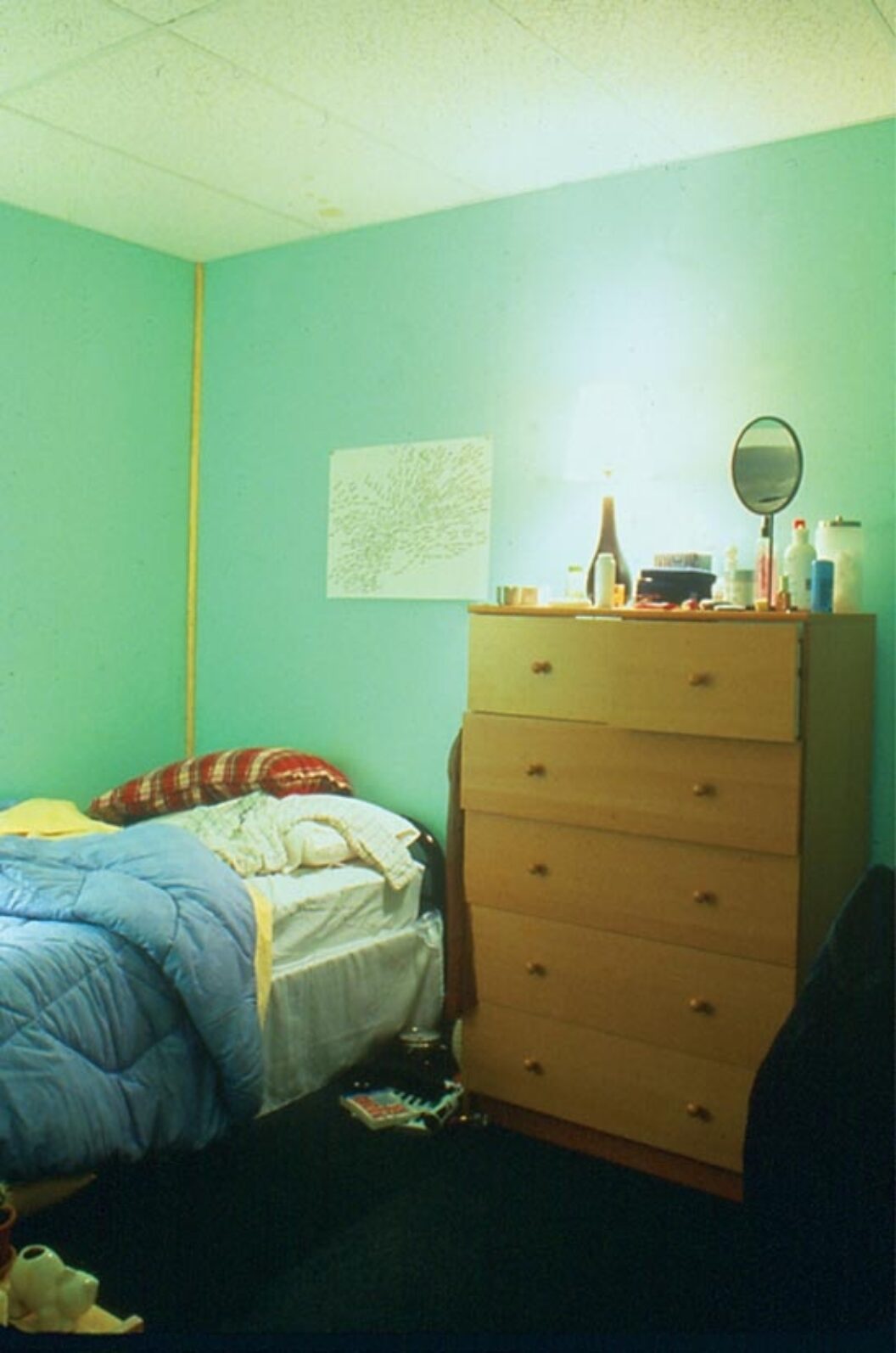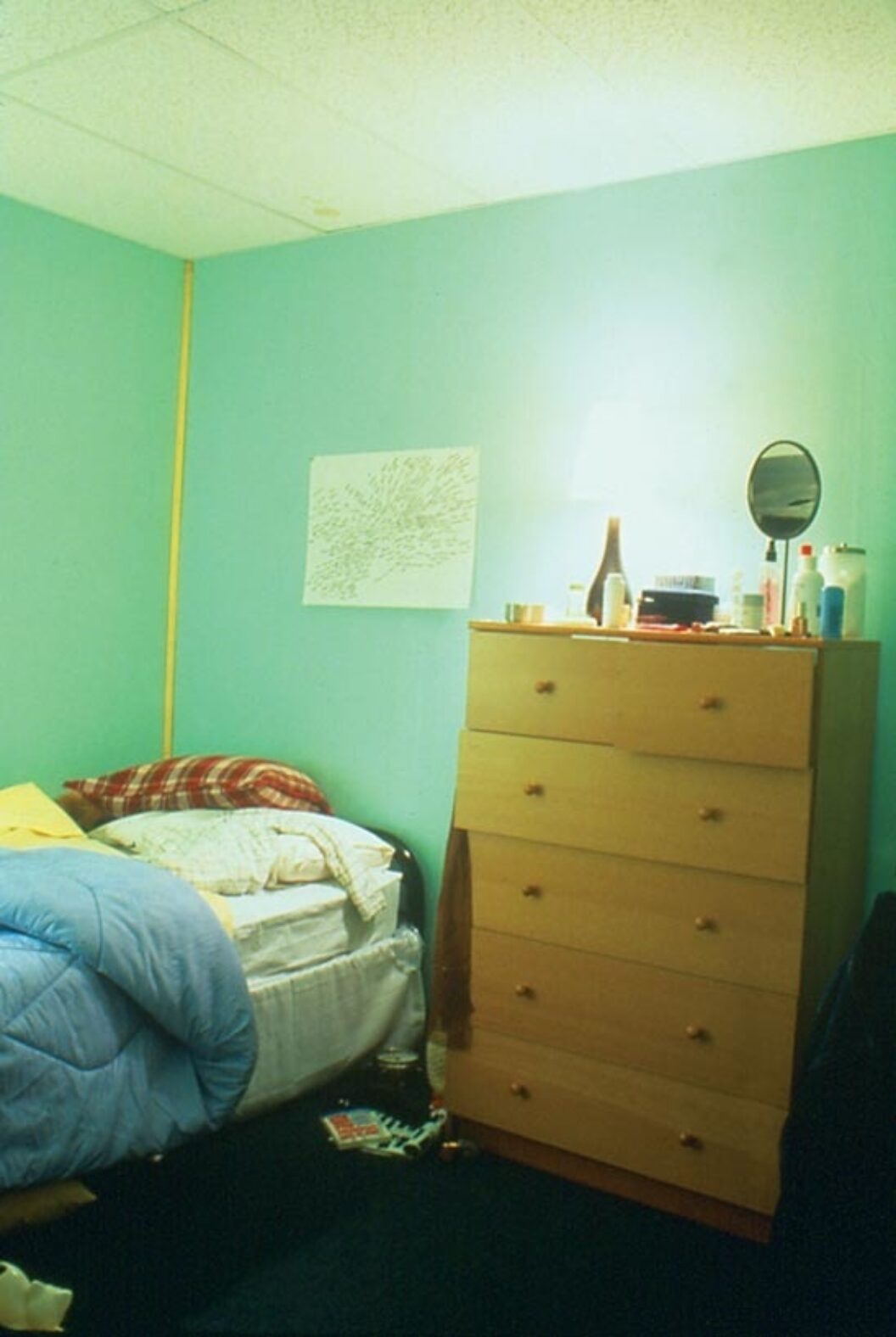 Experiencing this makes your sense of the incidental stutter: are these my own thoughts or someone else's? The potential future drawings, 1997–2003, use phrases—marketing fantasies?—strung together by possibility in the same way that Never ending continuity error, 2004, uses toothbrushes. You wander down a path of desire, one drawn, the other gazed, as your willing complicity fuels a narrative feedback loop putting your own identity on stage.
As the anthropologist Marc Auge has pointed out, we have become used to seeing other cultures through their material culture while separating ourselves with some kind of veil: primitivism, history, distance, bigotry, you name it. The comfortable separation lent by a watered-down anthropological gaze has become second nature at the same time as commodity fantasies have intensified. What if you just tore that veil off and looked right in the mirror? What's the difference?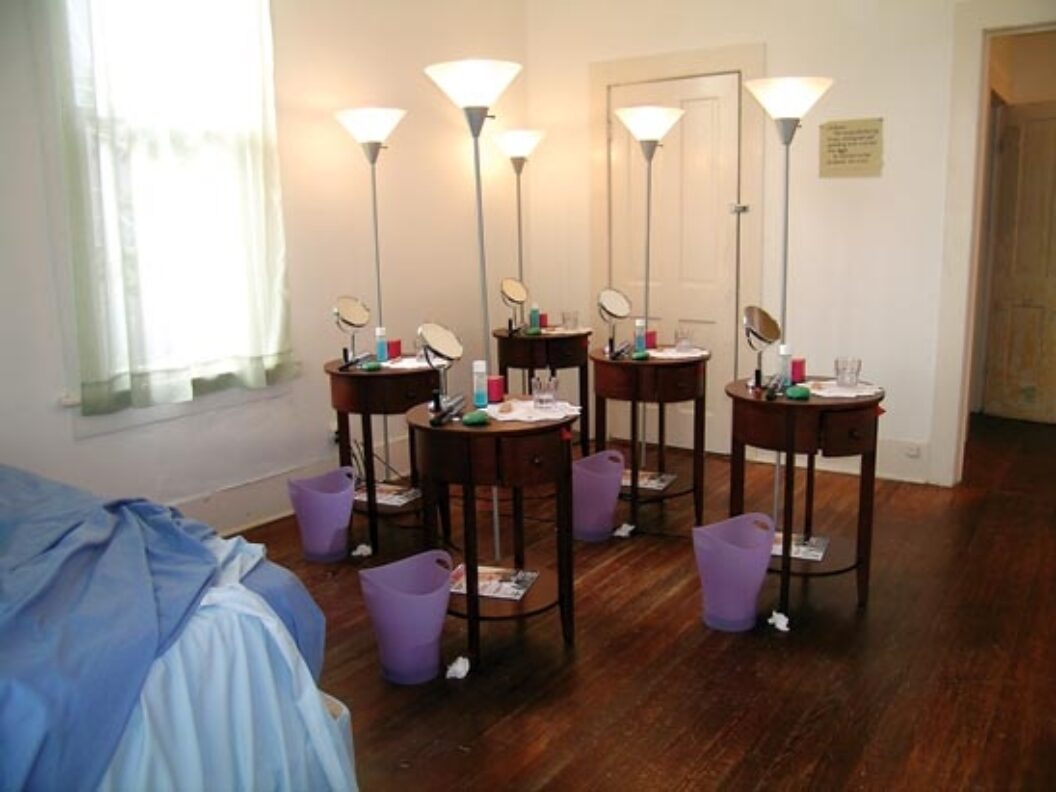 The Artists on Artists series is sponsored by the W.L. Lyons Brown, Jr., Charitable Foundation and the New York State Council on the Arts.
Originally published in
Featuring interviews Edward Dimendberg and Allan Sekula, Luc Tuymans and Kerry James Marshall, Nell McClister and Paul Chan, Sue de Beer and Nancy A. Barton, Heather McHugh, Susan Wheeler, Miranda July and Rachel Kushner, William Wegman and George Steel, Tony Conrad and Jay Sanders, and Carolyn Cantor.