Benh Zeitlin's Beasts of the Southern Wild by Leon Falk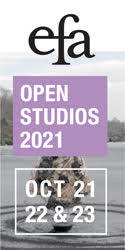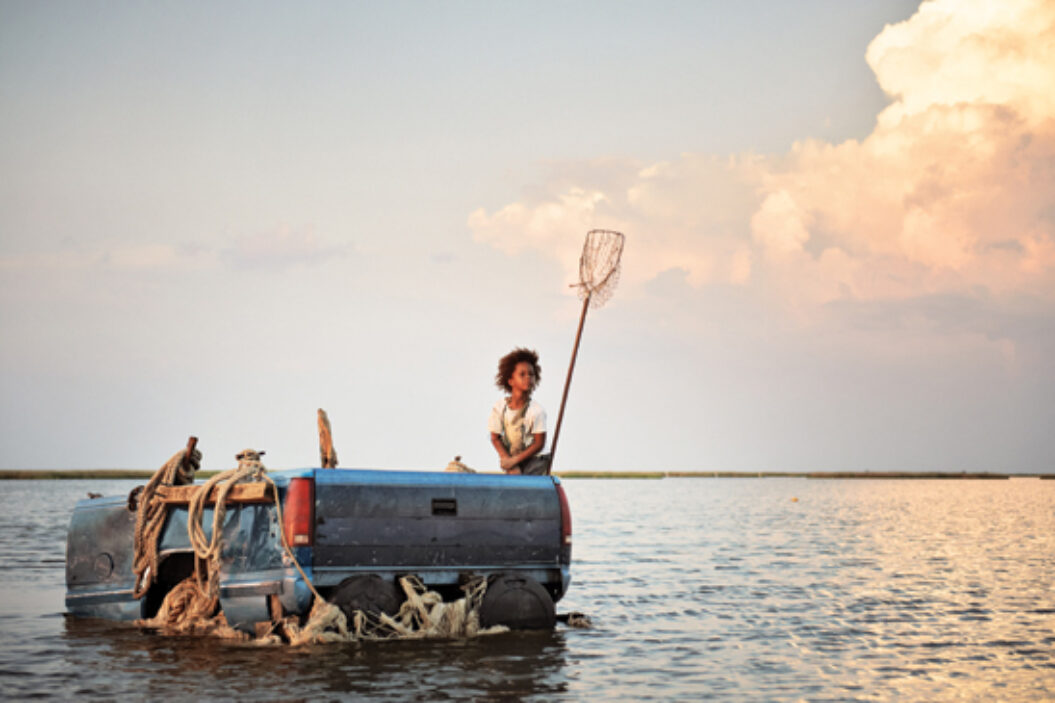 Fox Searchlight Pictures, 2012
Many months ago, when I first heard of Beasts of the Southern Wild and knew absolutely nothing about it, I wondered what type of an animal it could possibly be; the title so completely engaged my imagination. Now, having seen this miracle of a film—winner of the Grand Jury Prize at the Sundance Film Festival, heralded as a tour de force of American independent cinema, in a directorial debut by Benh Zeitlin so astonishing it has invited comparisons to Terrence Malik, Peter Jackson, Peter Weir, and other master filmmakers—I am even more perplexed in trying to describe what type of animal this work of incomparable imagination is. Zeitlin's part folk, part apocalyptic tale is set in the broken post-Katrina world of Terrebonne Parish—the southernmost part of Louisiana, also known as The Bathtub—and tells the story of an impoverished six-year-old girl named Hushpuppy. She inhabits this all-but-underwater wasteland with her father, Wink, along with a band of outliers, all of whom have opted to stay and tempt nature's fate rather than relocate inland to safer environs north of the levee—the place Wink calls the "dry world."
While the film was shot on location, documentary-style, it conjures a world more redolent of Road Warrior, The Road, or Waterworld than present-day Louisiana. But as you absorb The Bathtub's Katrina-blasted landscapes of debris, detritus, and squalor in which these forgotten people have chosen to live out their lives, there is no denying that those production-designed, CGI'd versions of tomorrow are already here with us today.
With every aspect of this elegiac film-poem, there is a sense of doubling, literally—the images and actions observed on screen are an assault to our rational understanding of how these seeming bottom-feeders negotiate the world around them in order to eke out a life that most of us would consider a hell on earth. It unnerves and terrifies us. Yet the same mise-en-scène, when experienced through the eyes of Hushpuppy, who narrates the film, becomes a source of wonderment, as well as a porthole into the moving, richly regional American culture that courses through her being. As the film flows from one breathless moment to the next, you too begin to gulp the visceral connectedness these people share with each other and the world. That people in the dry world look as if they were living in a fish tank without the water should tell you a lot about how Hushpuppy sees the world. Thanks to Quvenzhané Wallis, a nonactress who doesn't so much play Hushpuppy as be her on screen, you will experience yourself as a fish out of water when she and her dad journey outside of The Bathtub. She is a revelation, as is the rest of this cast of unknown nonprofessionals. (It is my understanding the filmmakers auditioned over 4,000 people to find the eventual cast.)
After her mother "swam away," Hushpuppy is brought up by her father; the story centers around a dying Wink's urgent need to prepare his daughter for survival in the quickly disappearing Bathtub, which the forces of nature will one day soon surely reclaim when the big wave finally comes. Like her father and the others in the community, Hushpuppy has no desire to be a part of the dry world, where "when an animal gets sick, they plug it into a wall." Wink makes Hushpuppy promise that when he has lost all his strength and "can drink beer no more," she will "put him in a boat and set him on fire" to give him a Bathtub funeral, which means no crying. Having known no other way of being in the world other than through direct relation to nature's awe and power, Hushpuppy believes that her personal plight and that of the larger world are one and the same. While she learns survival skills—catching catfish barehanded and whacking their heads with her fist—she also thinks she can save her dad and make the universe "go right back" by fixing the broken piece of it that made it "get busted" in the first place. But that is not to be. When the time comes to bury her dad, Hushpuppy and the rest of the community do just as he requested. They send him off The Bathtub way, with no tears for those whom the southern wild has reclaimed.
I particularly urge you to see Beasts while it plays in theaters—in its full glory, on the platform its creators intended it be shown—not only because it represents the beginning of a vital time in American independent cinema but also because it marks the end of an era. Fox Searchlight has announced that Beasts will be the last movie it distributes that will be projected in cinemas on actual film. The century-old wet process of developing film prints to be screened in theaters is being replaced with vacuumed hard disks—yet another example of the airless fish tank of the dry world that is coming soon to a theater near you. Make sure to catch this last breath of pure air before it too is washed away.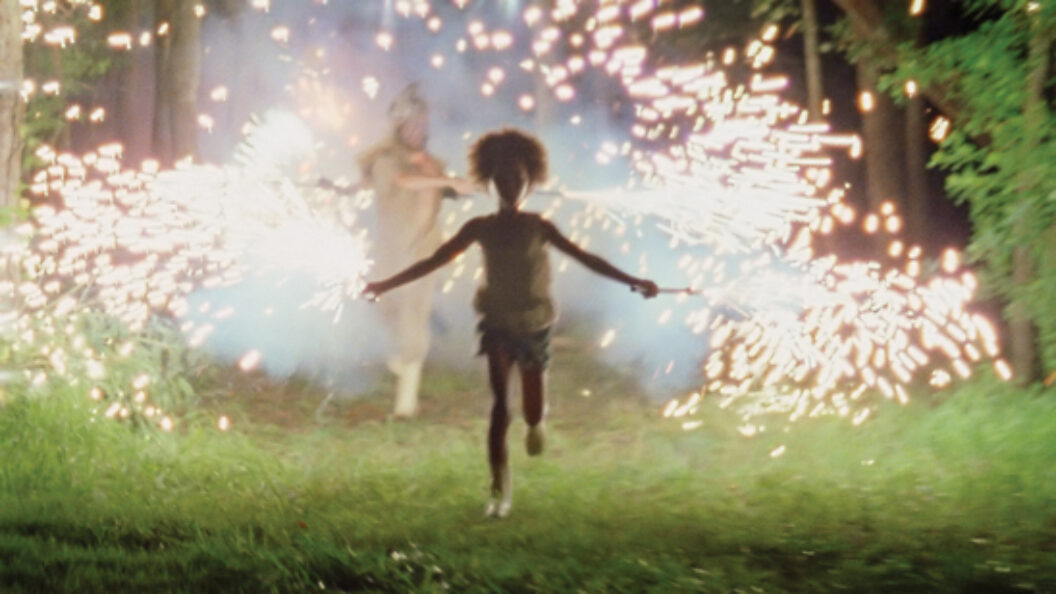 Leon Falk is an independent film producer and contributing editor to BOMB. He teaches at Columbia University and NYU.
Originally published in
Featuring interviews with Danny Lyon, Tom Murphy, Cass McCombs and Ariel Pink, Brian Evenson, John Newman and B. Wurtz, Ralph Lemon, Eija-Liisa Ahtila, and Wayne Koestenbaum.