Discover MFA Programs in Art and Writing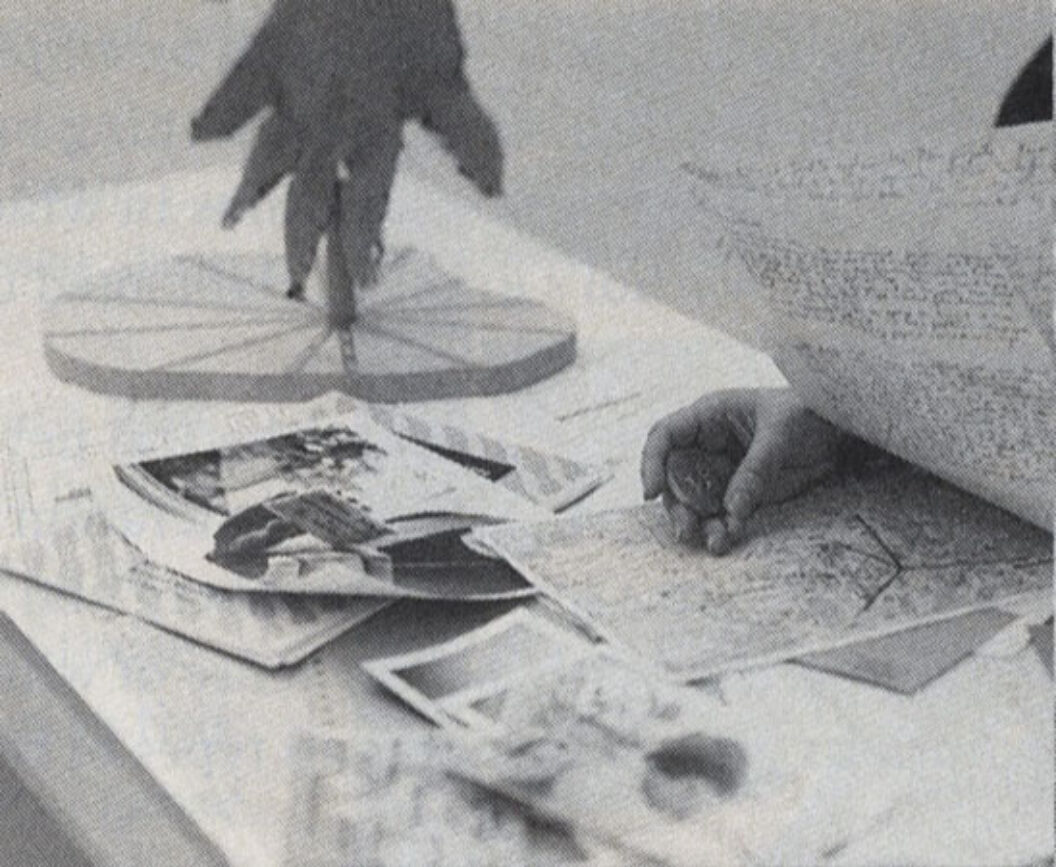 Ben Kinmont constructs his work around boring domestic activities, in so doing he makes invisible social relationships visible. I first felt I was getting somewhere in my attempt to comprehend his activities when I included his piece, Waffles, in a show I organized. The piece was a stack of paper plates, stamped with an invitation to go to the artist's house for a waffle breakfast sometime during the run of the show. The piece involved mutual trust. In letting you into his house, he trusted you not to steal or break anything other than your fast; you trusted him not to poison or otherwise abuse you. At the end of the meal both signed the invitation as a record that whatever conversations you had had constituted a piece. I went on the next to last day and had a group experience, shared with ten other waffle-procrastinators. Having since had other meals as temporal gustatory pieces by Rikrit Tiravanija, Elm Wikström, and Elaine Tin Nyo, Kinmont prepared me to think of the negotiations, power exchanges, implicit contracts, and cultural meanings of cooking, serving, and sharing food in sculptural terms.
Many collectors speak of their accumulating of objects as a form of service to culture: supporting artists and caring for, preserving, and documenting art work. This talk is often infuriating self-aggrandizement, but not so in the case of Kinmont. His collectors must work. Kinmont's sellable work is in the form of acid-free archive boxes each containing all the pertinent documentation of one of Kinmont's actions. The collector becomes an archivist. The work of record-keeping, traditionally done by the artist or the gallerist, is in effect sold, the collector is buying a job that might expand as the artist's reputation grows. Some archives have doubled in size. Of course, any collector of traditional objects has similar responsibilities. Kinmont makes it explicit. Buying an archive box is an act of patronage, with all the implicit responsibilities and rewards.
Years ago, I was lucky to see Joseph Beuys speak about social sculpture. While intoxicated by Beuys's presence I never really understood what and how social sculpture could manifest itself in the real world until I saw/experienced the work of Ben Kinmont.
–Bill Arning
Originally published in
Featuring interviews with Martha Plimpton, Irvine Welsh, Jeffrey Vallance, Nick Pappas, Mark Eitzel, Lee Breuer, Ornette Coleman, Cheick Oumar Sissoko, Janwillem van de Wetering, and Ada Gay Griffin & Michelle Parkerson on Audre Lorde.