Discover MFA Programs in Art and Writing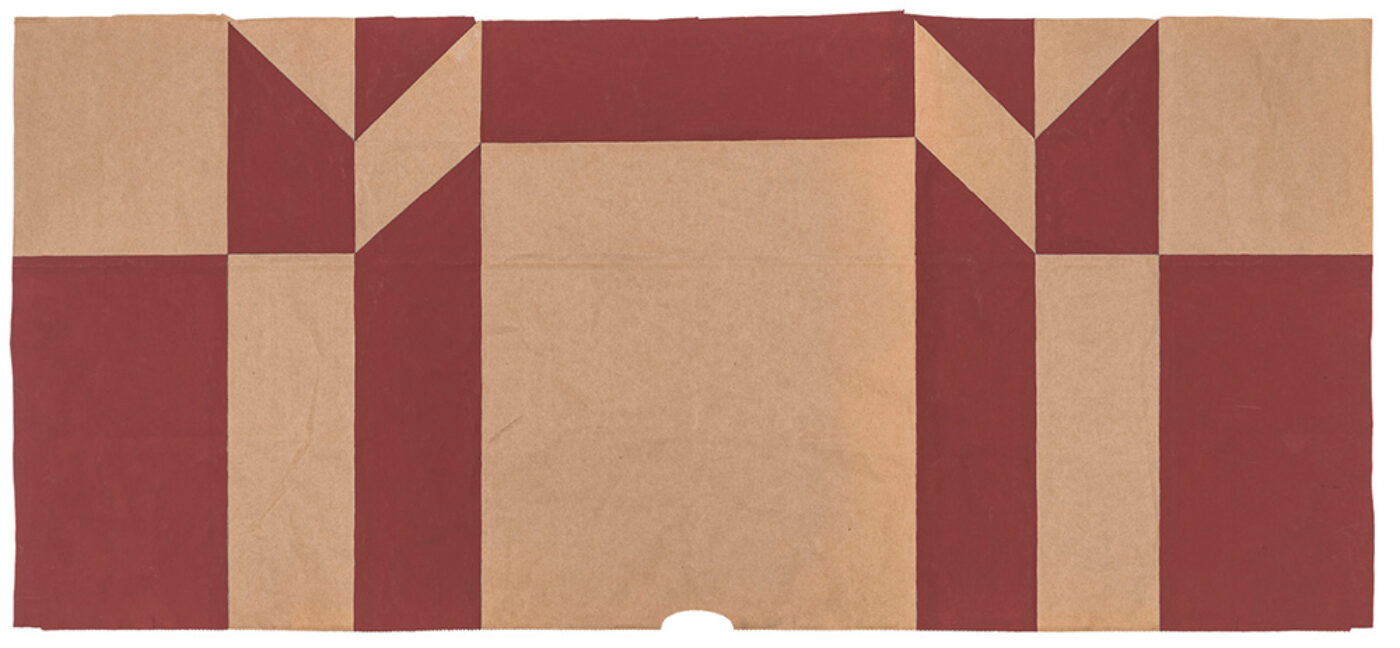 I very much like to pick up chestnuts, old rags and especially papers. [

…

] They twist and tear themselves from the mud, only to be finally flattened out a little further on. It is good to pick up all that.
—Jean Paul Sartre, Nausea
I'm imagining a gouache drawing with an open-bottom black triangle starting about a quarter of the way down a page torn from a trade paperback. The page is most likely from Simone de Beauvoir's The Second Sex or Arthur Hailey's Airport. My memory is fuzzy as to the drawing's verso (where I'd be able to confirm which book it came from) and I am not near the piece as I write this, but it was the first artwork Ben Berlow graciously gave me, handing it over in an ad hoc envelope made from a folded card with our names written in big block letters. This drawing was from a show of Berlow's at Jack Hanley Gallery in 2009, and The Second Sex andAirport (what a droll couple!) were two of the books he had falling apart on his bookshelf about seven years prior to that. He'd thought to make use of their yellowing pages as surfaces for his burgeoning geometric abstractions and color studies. At the Hanley show, his drawings were hung at approximately eye-level and were spaced apart by his hand's width.
If something figurative appears in Berlow's work, it comes from the haptic way he involves materials that surround him daily. He works almost exclusively with things that are in immediate grasp, and applies to them exquisite yet subtle plays with line, shape, and color— sometimes in reference to the surface itself, sometimes in reference to something imagined. Visiting his studio is a treat for those who take pleasure in leafing. His bodies of work exist in appropriately sized boxes that come to feel like books themselves as they stack. Materially, beyond manipulated paperback pages, there are countless envelopes, exhibition announcements, blank heat-sensitive receipt papers, fragments of whatever he's found on the street, and brown bags.
Ben studied philosophy in college and was never formally trained as an artist, but began working in galleries after moving to New York and, consequently, befriended many artists. His first works were as a writer. Not thinking of them initially as artworks in themselves, Ben was producing many pieces of diaristic writing that he'd type on deconstructed brown deli bags by feeding and refeeding them into his typewriter, using the manufactured folds in the paper as his margins (maybe a type of Walserian Microscript, similarly concerned with the stroke, the margin, and the writing as it is constrained to its object).
In his last body of work, which he created in residency at Steep Rock Arts in Connecticut and consequently showed at Rawson Projects in Brooklyn, there were several large abstract gouache drawings done on this same type of bag, taking cues from his painted work shaped on book leaves and expanding it. The bag's quality for Ben, in its inversion, seems to be purposed by its sheer availability and uniform size, like the book pages in their dislocation, resulting in endless serial possibilities.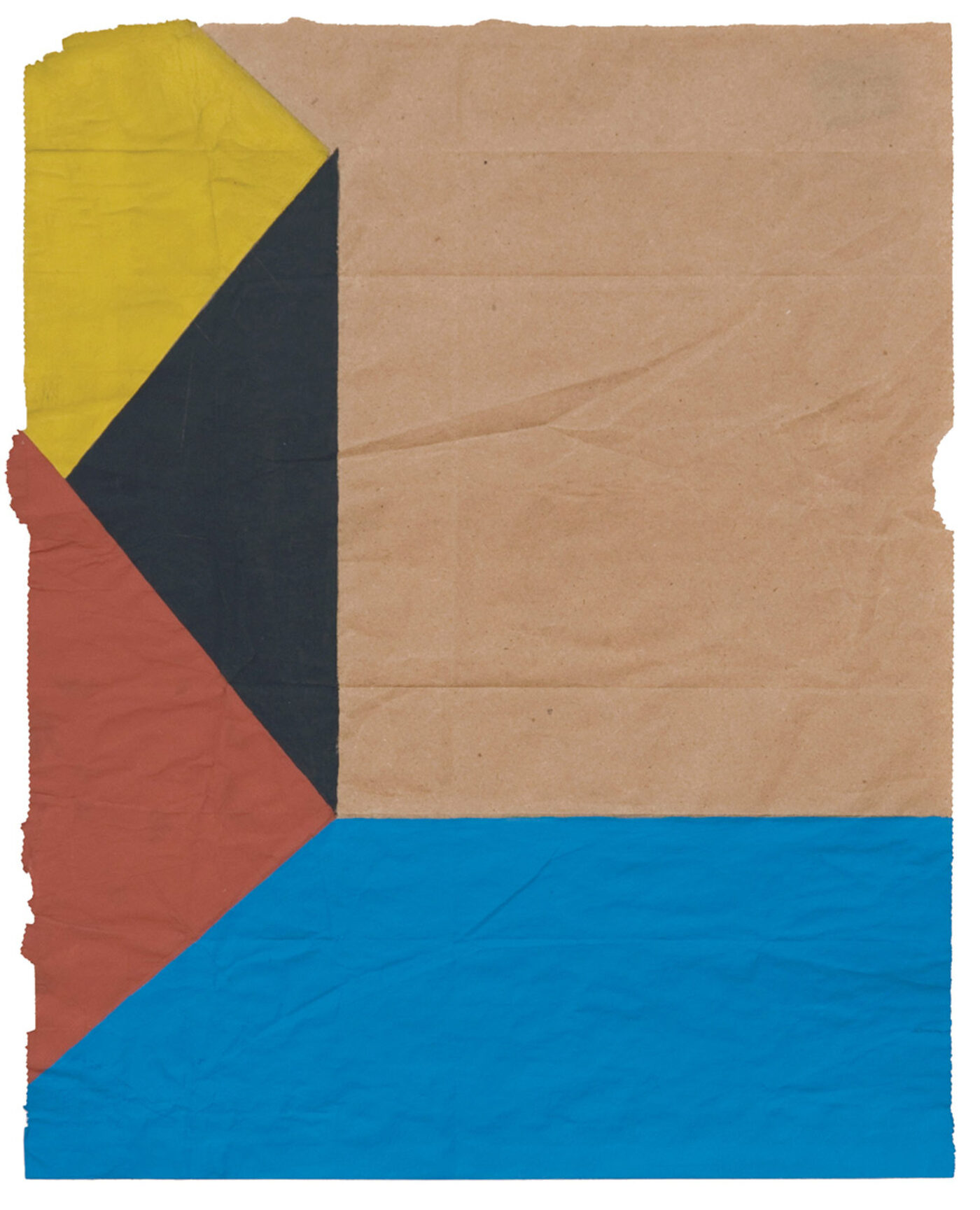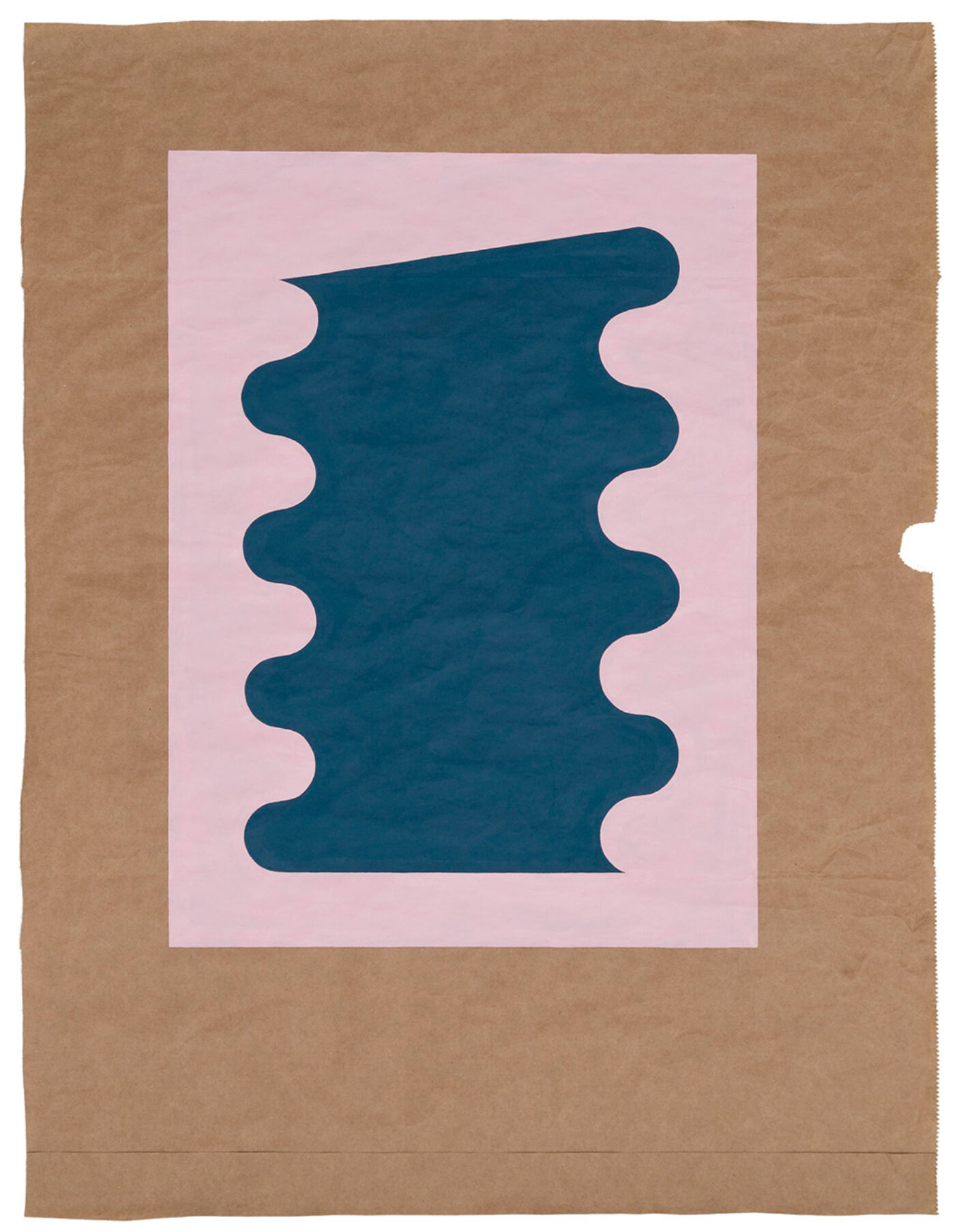 Lanny Jordan Jackson is a New York City-based poet and artist concerned with performance, recitation, writing, and filmmaking. His recent video "Scorpio vs. Glass Door Restaurant" can be viewed online at The Claudius App.
Originally published in
Featuring interviews with Moyra Davey, James Hoff, Claudia Rankine, Matthew Weinstein, Ben Lerner and Ariana Reines, Valeria Luiselli, Tyondai Braxton, and Nicole Cherubini.