Belle Boggs & Mike Scalise
"The perceived aversion to a male-centered illness narrative had to do with antiquated ideas about who should and shouldn't be vulnerable to a failing body, and what that vulnerability means."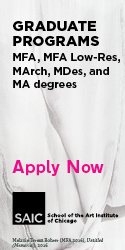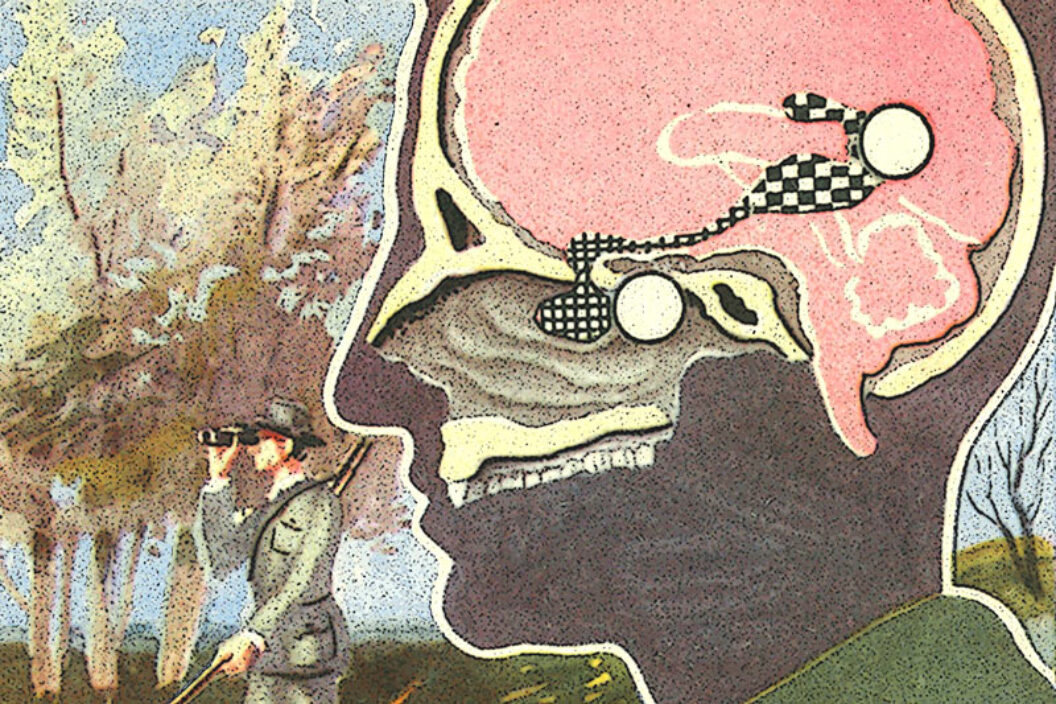 I've known Belle Boggs for years, first as a teacher then as a wonderful fiction writer, and in 2012 our respective forays into memoir coincided—both of us pulled to personal stories by events that overtook our ability to clearly process much else, in our writing lives or elsewhere. For Belle, it was the journey of childbirth, or, more accurately, natural childbearing alternatives and the evolving influence of birth culture, which she channeled into the sprawling, hopeful, and moving book The Art of Waiting (Graywolf Press, 2016).
My book, The Brand New Catastrophe (Sarabande, January 2017), details a health disaster in my early twenties with acromegaly. The illness first amplified, then destroyed, my body's ability to produce hormones. Belle and I both embarked on stories about our bodies betraying their nature, and I thought often of her while writing my own, wondering what mysteries she'd uncovered. We'd both been turned into bloodhounds searching for our bodies' true purposes, and it was surprising, with our respective cases closed, to compare notes on what we solved, and what we didn't.
— Mike Scalise
Belle Boggs I loved The Brand New Catastrophe, not just for your honest (and often hilarious) depiction of the experience of illness but also for the beautiful, nuanced portraits of your family and friends and of course, Loren. Can you talk about the path The Brand New Catastrophe took to publication, how the book evolved and found its home at Sarabande?
Mike Scalise Oh man, it was rough. There are folds of real human drama in this story—near misses, conniptions, Kafkaesque machinations, and somehow both my editor and my agent got hit by cars at some point (though not the same car). But I'll keep to the emotionally-in-control version. After about two years of work, I finalized a draft in late 2012. I felt like I'd written something that would find a good home. A year later, we had zero takers. Reasons ranged from marketability concerns to the anecdotal structure, and in at least one puzzling case, a perceived aversion to "male illness memoir." So my agent and I shelved the thing, which utterly wrecked me in the way breakups do. I moved on to other projects for about a year and a half, and sent the memoir out to contests, with very few revisions or expectations. Then in 2015, it won one, and a few months later found its way to Sarabande, who saw something in it and took great care of the book, which I'm happy to say I found a way to love again, however cautiously.
I feel like we have similar timeframes. What was the story of The Art of Waiting? Hoping no auto collisions…
BB No collisions—well, my car did get crushed by a falling tree limb (in the same storm that took out the tree I'd watched a bald eagle pair nest in for years)—but I wasn't in the car, and the eagles actually rebuilt their nest nearby, so everything was cool.
I didn't know I was writing a book when I started—I thought I was writing a couple of individual essays, but each piece made me curious about something else, so I kept writing. About a year later I was working on a long nonfiction piece (about eugenics-based sterilization in North Carolina), and I realized that I wanted to do something longer that also included the stories of other people. So I wrote a proposal. Finishing the book took a while for a variety of reasons. But my first book, Mattaponi Queen, has a very similar story to The Brand New Catastrophe—it came to publication through a contest, after I'd just about given up on it, and that good fortune changed my life. I'm so thankful for indie presses like Graywolf and Sarabande for taking risks on story collections, essay collections, and male illness narratives.
MS My god, yes. Love to contests too.
BB It's really interesting that there would be an aversion to a "male illness memoir"—it seems like men, at least in my life, experience illness as much as (or more than) the women. But taking infertility as an example, it's much less common to see men writing or speaking out. Infertility is usually seen as a woman's problem, even though it's just as often an issue for men. I guess there's a natural reticence to talk about the ways our own bodies fail us, especially when the failings connect to hormones, reproduction, sex, identity.
MS Right! I hesitate to oversell that line of critique because it wasn't something we saw all the time, and I don't want to suggest that my experience was even close to on par with the deep gender disparities women experience in publishing/everywhere on the planet. But I suspect the perceived aversion to a male-centered illness narrative—just in this case—had to do with antiquated ideas about who should and shouldn't be vulnerable to a failing body, and what that vulnerability means, especially when you get into the reproduction and sex stuff. Or, just as likely, it was a way to say, "I don't know what to do with this book," which points to a larger duality of living with illness that I've long been acquainted with. Not only do you have to determine how to be sick for yourself, but you also have to learn to be sick for non-sick people too, in ways that allow them to feel safe and unchallenged by it.
BB You write so candidly about your own experience of acromegaly, the history of that disease and the sneaky way it affects people, changing their appearance little by little, often without their awareness (until a catastrophe, like an exploding brain tumor, announces itself). Your mother recognizes your disease before anyone else, and spends a holiday weekend puzzling over what's wrong. "Your. Face. Does. Not. Look. Right." You write about having a gradually-changed appearance, and the sudden need to take a lot of daily medication. You also write about the experience of illness as performance, and a set of rules for handling—wrangling?—catastrophe. The combination of these elements—the unusual male illness narrative, the role-playing and rule-creation—makes for a story that I hadn't read before, and works both as a catastrophe primer and probably as a kind of balm for people who have gone through this kind of medical-surgical odyssey. Were you trying to write something that would have helped you? Prepared you? Did you have a sense, as you were writing, that the story was unusual not just because of acromegaly, but through its telling?
MS I hadn't thought of those "how to" interludes in terms of my former self before, but yeah, that makes so much sense. They're such pathos-driven attempts by a very young person to wrestle back control over a situation that had claimed all of it. The "how to" portions were meant to give an overarching perspective to that story, which felt so overwhelming and confusing to write about at first. I'd read all these great, bedrock memoirs in the mode of Stop-Time or Speak, Memory that infuse perspective by dramatizing the act of remembering, usually in present-tense, all-italic chapters set with the author in his late fifties, either half-drunk at a typewriter or staring out a window at dusk. I love those books, but I couldn't make that approach work, partly because I began writing about the experience only about six years after my diagnosis at age twenty-four. I didn't have the distance or maturity to pull that off. So I went back to my earliest writing about the tumor, which was, of course, awful. But I was surprised at how much it crackled with this dumb confidence about how to game the system of having a rare illness—to "make it work for you"—that I just didn't have anymore. So I thought, what if the memoir becomes a book-long interrogation of that confidence and what had to happen to it?
There's a fantastic bit of this kind of work in The Art of Waiting, where you return to the sensibilities of a few characters you developed while writing Mattaponi Queen. I love how it gets the heart of how unfair notions of entitlement persist about those who seek IVF in a manner that also implicates you, which also ends up earning a reader's trust in this really effective, ingenious way that carries throughout the book. I'm curious about how you balanced that interrogation so well without slipping too far into self-laceration. How did you keep it useful to a reader?
BB A common experience for infertile people, I think, is that they've encountered some narratives about infertility and assisted reproduction before they knew they were infertile. And maybe, like me, they had certain biases and preconceptions about the typical patient or what treatment is like. I was amazed to learn that even doctors have this bias—in one study, fewer than twenty percent of physicians correctly identified that people with lower levels of educational attainment are more likely to be infertile, or that African-American women experience infertility at higher rates than white women (white women and white babies are significantly more likely to appear in advertisements for fertility clinics). I think I came to this information after I'd already identified some of my own preconceptions, the received ideas about pursuing standard antiretroviral therapy—stereotypes about the uptight, single-minded woman pursuing pregnancy at all costs—that were present in my fiction before I even knew that I'd have problems getting pregnant.
It's interesting how this works on a cultural level—because I was a high school teacher while I was undergoing treatment, I was interested in looking at the way fertility is portrayed in literature—but also in policy and law. What would it mean for all women if personhood advocates get their way? Why is my state-provided health care plan written to look like parts of Catholic doctrine? How are both treatment and the emotional experience of the disease different if you live in a state like North Carolina, with no mandated coverage, versus Massachusetts, where coverage is generous? What about people who don't have these resources at all, or who, for reasons of physician bias, don't get referred to reproductive endocrinologists?
You write a lot about health care and health insurance too, and I think the fact that you narrate your own difficulties more than you comment on them makes for a really effective, subtle argument. For example, you describe a rather disastrous job interview where you basically blurt out that you need insurance, like, yesterday. Of course you don't get the job, and even though you had good medical treatment, you point out that a lot of this has to do with luck and the fact that your disease is so unusual. Unfortunately, we're in a whole new uncertain, and likely very terrible, health care situation now—one you couldn't have foreseen, I'm guessing, when you finished the book. To me, that makes the work even more important for people to read and think about.
MS As the book was taking its final shape, the Affordable Care Act was made law, and it occurred to me in this really hopeful, naïve way that the scenes in which I struggled with insurance—I remember it being this constant haze of very loud fear—would be relics of a more cruel time where our system let sick people wither on the vine. I'm not happy in any way that those parts of the book are relevant again. I benefitted from luck and privilege during those years in a way that many don't. Part of that had to do precisely with my age and how it coupled with my rare conditions, which made me an attractive patient file that doctors, at times, were willing to cut corners for. Now that I'm in my late thirties, I doubt I'll get those same benefits should I lose my job and coverage, so I'm starting to feel that fear simmer once more. It's very demoralizing to have to begin disaster planning for my own body in this way again, but here we are, for reasons I still can't understand.
As for if I'd ever write into this space again, I truly hope not to. It's a difficult space to feel creatively energized by, and I told myself while writing it that I was on a mission to extinguish the story. It helped quite a bit, mentally, to think of it as the last and only time I'd work in memoir, and with illness. But if there's a project that commandeers my impulses again like this one did, and memoir presents itself as the only genre that fits, I guess I'd have no choice?
BB I hope you'll have the chance to write what most compels you. Thank you again for The Brand New Catastrophe. Its title certainly fits these times, but I think reading it, strangely, is a kind of escape, because it's so funny and warm and hopeful. Onward.
MS Onward indeed.
Mike Scalise is the author of the memoir The Brand New Catastrophe, a recipient of the Christopher Doheny Award from the Center for Fiction. His work has appeared in The New York Times, Wall Street Journal, Agni, Indiewire, Paris Review Daily, and elsewhere. He has received fellowships and scholarships from Bread Loaf, Yaddo, the Ucross Foundation, and was the Philip Roth Writer in Residence at Bucknell University. He lives in New York.
Belle Boggs is the author of The Art of Waiting: On Fertility, Medicine, and Motherhood and the story collection Mattaponi Queen. The Art of Waiting is a finalist for the PEN/Diamonstein-Spielvogel Award for the Art of the Essay and was chosen as a best book of 2016 by O the Oprah Magazine, Buzzfeed Books, Kirkus, Publishers Weekly, and the Globe and Mail. She has received fellowships from Bread Loaf, Sewanee, the North Carolina Arts Council, and the National Endowment for the Arts. She lives in North Carolina and teaches in the MFA program at North Carolina State University.