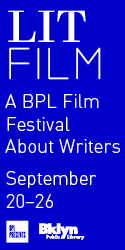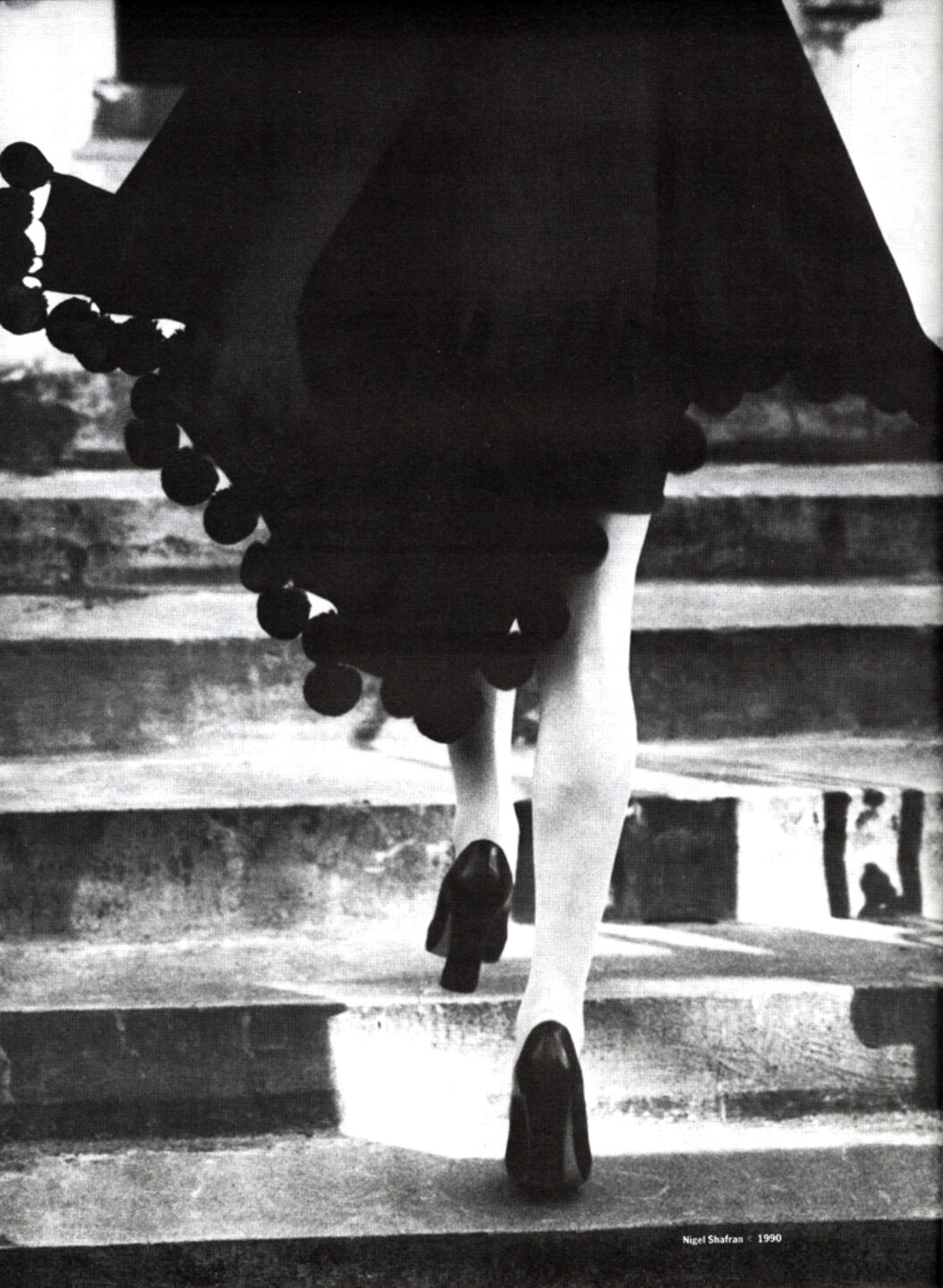 If the great granddaughter of Sigmund Freud and the daughter of painter Lucien Freud was a clothes designer, what would her clothes look like?
Marc Jacob's "Freudian Slip" dress aside, there is much subliminal in this small first collection by the 28-year-old Bella Freud. British to the bone, Freud's clothes have a very English attitude. They are cozy knits: made from cash-wool and produced in the traditional way in Scotland. Large shawls dangle with pom-poms and wrap around the almost prim little suits to keep out the English damp. Colors are basic: black, red, navy, white, and beige. Small cardigans with matching pleated skirts are highly tailored for knits and reminiscent of "junior" Chanel. At times, she does an interesting back treatment of three vertical lines which look structural, but aren't.
What makes these clothes eccentric? Not just her label, designed by her father, of a dog's head with its tongue sticking out (a hint of oddness, if not sheer perversity). Designed for the prepubescent figure—Bella's own—the catch comes in the way the clothes fit and their proportions on the body: inevitably just a tiny bit too tight, as if the wearer were leaping into womanhood without her full consent or acknowledgement.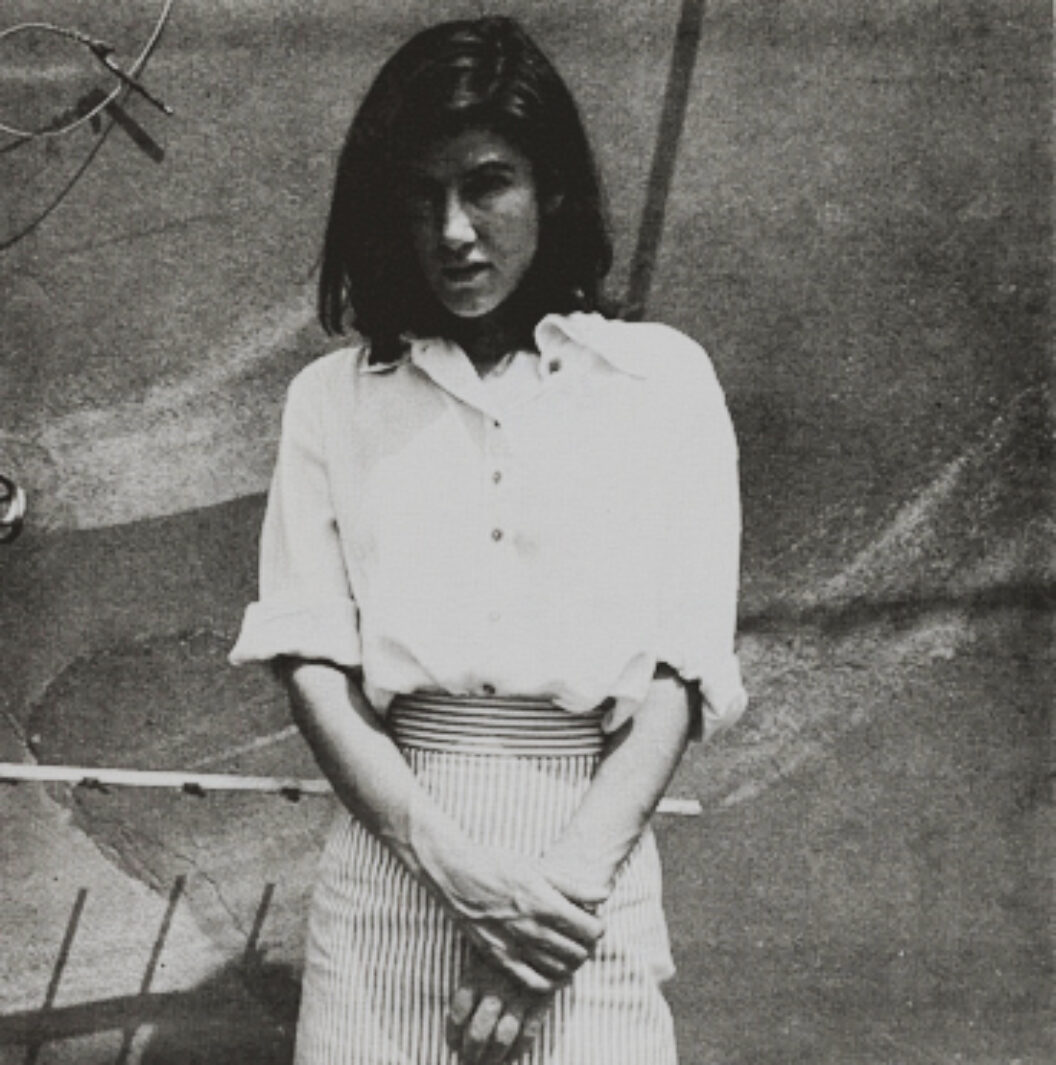 A further quirk in the designer's vision are the thick-soled and round-heeled shoes with high chunky heels, one in pony print. The handbags are multi-purpose—there's a saddlebag (in pony and zebra) and a miniature violin case—which seem to fit perfectly with the "Claudine À L'École" theme. But not quite. This is, in fact, the first in a series of weapon-inspired handbags. (Remember Some Like It Hot?) Next for the arsenal: a medieval mace bag constructed in chain mail on hoops.
Although Freud spent her childhood between Morocco, France, and the West Indies and studied fashion design and tailoring in Rome, the three years spent as Vivienne Westwood's assistant were her most influential. There she learned to follow her instincts—"to dig deep … and pull out …"—an artistic excavation of the self.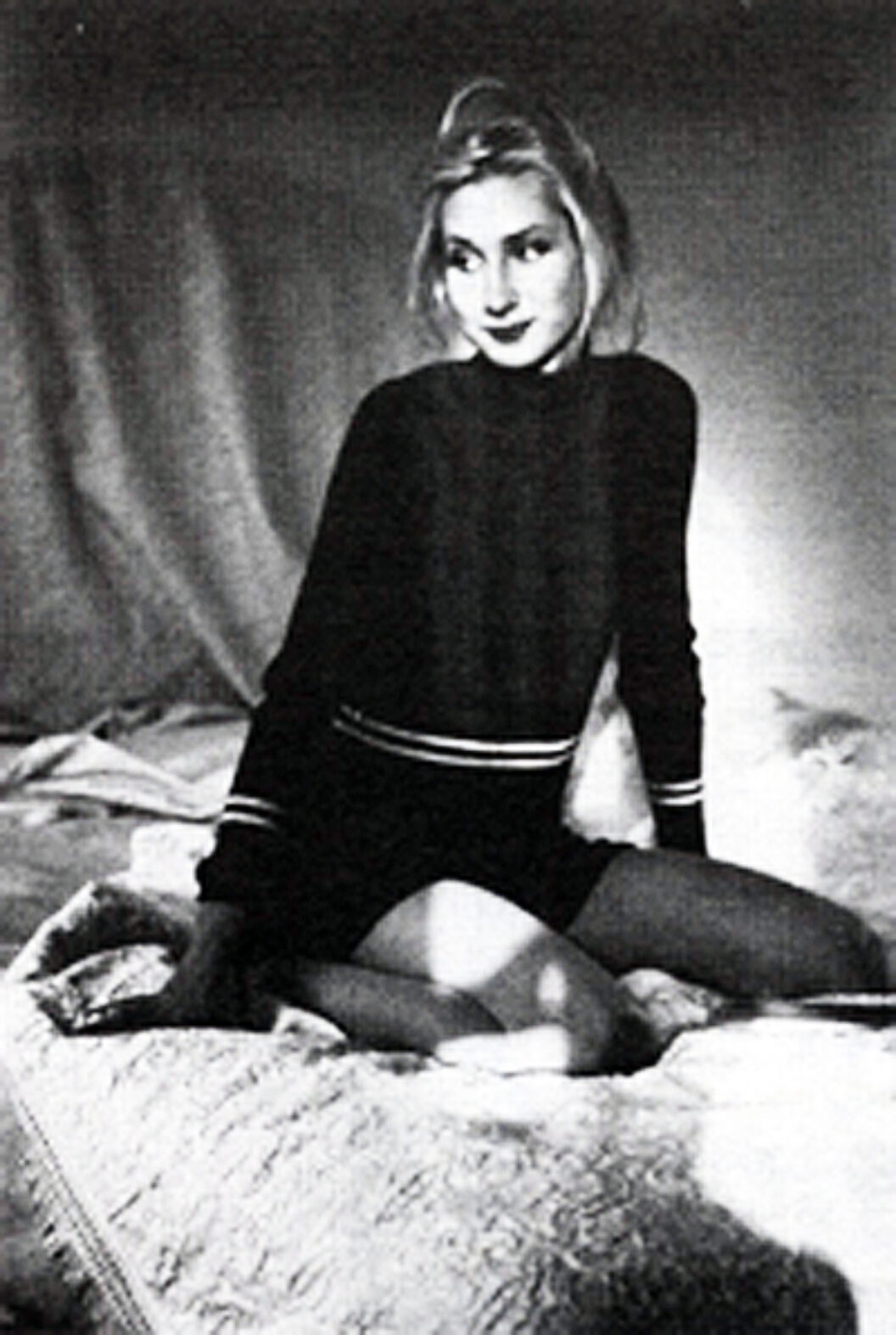 —Elizabeth Cannon is a couture designer and fashion editor of BOMB.
Originally published in
Featuring interviews with Al Pacino, Ian McEwan, Dr. John, Harvey Keitel, Vikram Seth, Dorothea Phillips, Thulani Davis, Victoria Williams, Bella Freud, Jo Shane, Campbell Scott, and Dorothea Tanning.