Before Time Could Change Them: The Complete Poems of Constantine P. Cavafy by Matthea Harvey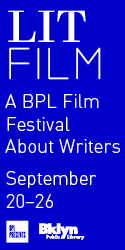 The Greek poet Cavafy was born in 1863 in Alexandria, Egypt, where he worked as a clerk in the ministry of irrigation for 30 years. What better metaphor for a poet who brought ancient Greek history back to life than that of bringing water to dry fields? Cavafy could slip into the persona of the king of Syria in 150 B.C. (Oh I'm not that upset that a chariot wheel / broke, and that I lost some laughable race") as easily as his predecessor, Robert Browning, inhabited the sinister duke in "My Last Duchess." Poetry of persona, especially poetry as seemingly straightforward as that of Cavafy, has become unfashionable in our day and age. Yet to read Cavafy is to remember that the world of narrative poetry need not be confined to overwrought confession. Cavafy writes, "remember how many things your imagination fashioned for you; / those / first; and next the others—slighter—that you've experienced and enjoyed in your life … " and it is an edict he lived by. His historical poems are fully imagined—crammed with politics and personalities, whereas the poems written about his homosexual encounters are impressionistic, abstracted. The lips of the beloved are the lips of a beloved, and the distance between the "I" and the "you" is underscored by the fact that often the loved one is long gone: "Those poetic eyes, that pale face, / those lips I never found again." Cavafy seems to need to historicize his own life in order to write about it, which may explain why the speaker of these poems addresses pencil sketches and photographs of paintings of past lovers, and claims to prefer artificial flowers to real.
Though Theoharis Constantine's translations are not dissimilar to Rae Dalven's 1961 expanded edition, this volume includes 12 previously untranslated poems and is presented in the order in which Cavafy arranged them before his death. Given Cavafy's obsession with history, the restoration of his original order seems only fitting.
—Matthea Harvey
Before Time Could Change Them: The Complete Poems of Constantine P. Cavafy, translated by Theoharis Constantine, was published in April by Harcourt Brace.
Originally published in
Featuring interviews with James Casebere, Raimund Abraham, Julia Wolfe, Mary Robinson, Barry Hannah, Jonathan Franzen, and Barbet Schroeder.