Artist Becca Albee talks to BOMBlog's Rachel Reese about her new installation, Joan Lowell, and the meaning of authenticity.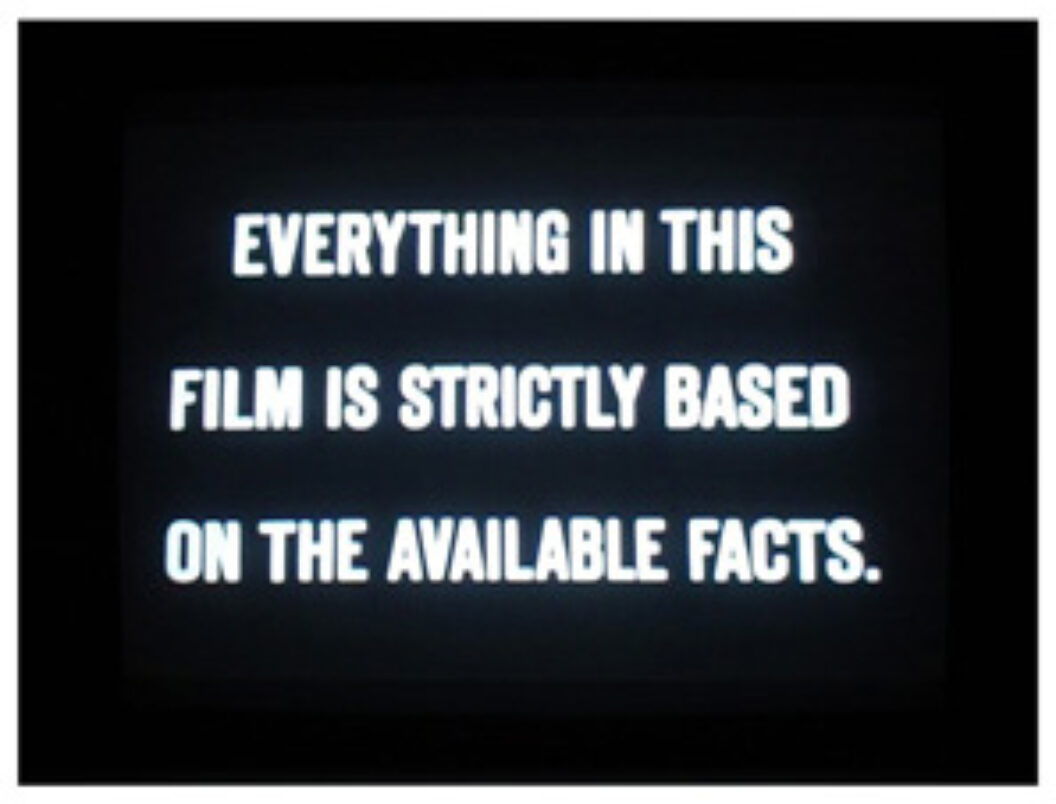 Becca Albee's photo-based work often combines installation, sculpture, video, sound, and small printed editions. A former member of seminal Olympia band Excuse 17, Albee is currently Associate Professor of Photography at City College, where, as a graduate student, I first met and worked with her. We sat down recently to talk about notorious fraudster author/actress Joan Lowell and Albee's most recent body of work in F is for Fake: The Construction of Femaleness by the US Media, on view at Cleopatra's in Brooklyn and at Cleopatra's Berlin. Lowell's fictionalized 1929 childhood memoir, The Cradle of the Deep, fabricated a narrative of growing up on a schooner sailing the Pacific Ocean and South Seas in the early years of the 20th century. It was the literary sensation and scandal of its time.
Rachel Reese The last time I saw your work in progress you were a resident at LMCC (Lower Manhattan Cultural Council). I remember you had just switched studios and your new studio was really large with windows overlooking the East River with flower bulbs growing in your windowsills. What work were you concerned with during your residency, and have any of those projects carried over post LMCC?
Becca Albee That was an amazing studio and residency. The narcissus paper-white bulbs were a part of a project that I started in my first LMCC studio. During the residency I was working on photographs, xeroxes, and sculptures, some that were site specific. My time there was really productive and facilitated projects that were completed during the residency and some that are in various stages of development now.
RR So let's talk about what you're working on now, and your current exhibition at Cleopatra's in Brooklyn.
BA The work in the group show at Cleopatra's is part of a larger project that was initially inspired by a paper that my dad, Parker Bishop Albee Jr., presented at a conference last year. My dad is a historian and professor and his research often deals with myth and reality in history. His paper was based on a literary scandal that took place in the Spring of 1929 surrounding the release of an instant best selling autobiography by actress Joan Lowell regarding her life growing up on a ship and a review of her book by Lincoln Colcord, an author and historian who consequently grew up at sea and exposed Lowell as a fraud in his review. My dad has researched Colcord for years and is in possession of Colcord's scrapbook chronicling his research on Lowell and the national scandal that followed. The Lowell story connected to numerous things I had been thinking about, so I initiated my own research and started creating visual work. The first piece was a 12-minute video where my dad shows me Colcord's scrapbook page by page via Skype while telling the story of Lowell and Colcord.
RR Wow, I had never heard of the Lowell / Colcord story! I especially liked reading about the illustrative rescue depiction – Lowell's boat sank and a family of kittens clung to her back as she swam three miles to shore. This brings to mind F for Fake, a 1974 documentary essay by Orson Welles, and its long list of notorious fakers – Elmyr de Hory, Oja Kodar, and especially of the Howard Hughes / Clifford Irving autobiography hoax. Really interesting to me who is holding control of information, whether imagined or real, and what happens when control turns to authority and subsequent validity. Is it just ironic that your current group show at Cleopatra's is titled F is for Fake: The Construction of Femaleness in the US Media, or does it take its name from Welles' film?
BA The show includes work that looks at historical representations of women in U.S. media. Amanda [Parmer] intentionally connected the show with Welles' film. F for Fake weaves reality and fiction together in such a way that the viewer is flip flopping between following the real narrative of the film and self reflexively questioning what may or may not be true. As the narrator, Welles, says "this is obviously fake, but this you must believe is true." He is asserting himself as an expert while subsequently critiquing the supposed authenticity of such a position. The show takes up this same metaphor in relation to artistic practice—all of the components of the show give individuals a platform to unravel gendered stereotypes by explaining their construction which is an explanation rather than an expert judgment. I am interested in the micro/macro view and how Welles is just as much a character in his film as the fakers that he is highlighting. Oja Kodar's uncredited involvement with the film and what has been addressed as her feminist agenda/perspective is really embedded in my thoughts on the film. I am interested in Lowell not as a faker or fraud, but as an archetype; I'm intrigued by her adamant position that she is not a "normal" woman (she attributes this to the fact that she was raised on a ship with an all male crew, without the influence of a single woman) and the media's treatment of her pre and post scandal.
RR Can you discuss your specific context within the show and how you are addressing Feminism through the lens of the Lowell/Colcord story? And this brings me to my next question, which is, can you tell me more about Salt Water Taffy?
BA In addition to The Cradle of the Deep I have been reading other publications by Lowell, Colcord, my dad, and related texts including Salt Water Taffy. Written by Vanity Fair writer Corey Ford, Salt Water Taffy is a complete satire of Lowell's book, published just three months after The Cradle of the Deep. It takes the sexism, racism, and xenophobia from Lowell's texts and increases it. What is already problematic in Lowell's text is overt and further exaggerated in Ford's. It is pretty unbearable but it is illustrated with these amazing photomontages that I have been working with. I am looking at one woman's self-representation and the stereotypes and sexism that appear throughout a variety of media: her books, Ford's book, Colcord's writing, and the numerous newspaper articles on Lowell. This entire thing went down at such a rapid pace in print media. Colcord's scrapbook illustrates his continued obsession after his review was published. Why does he care so much?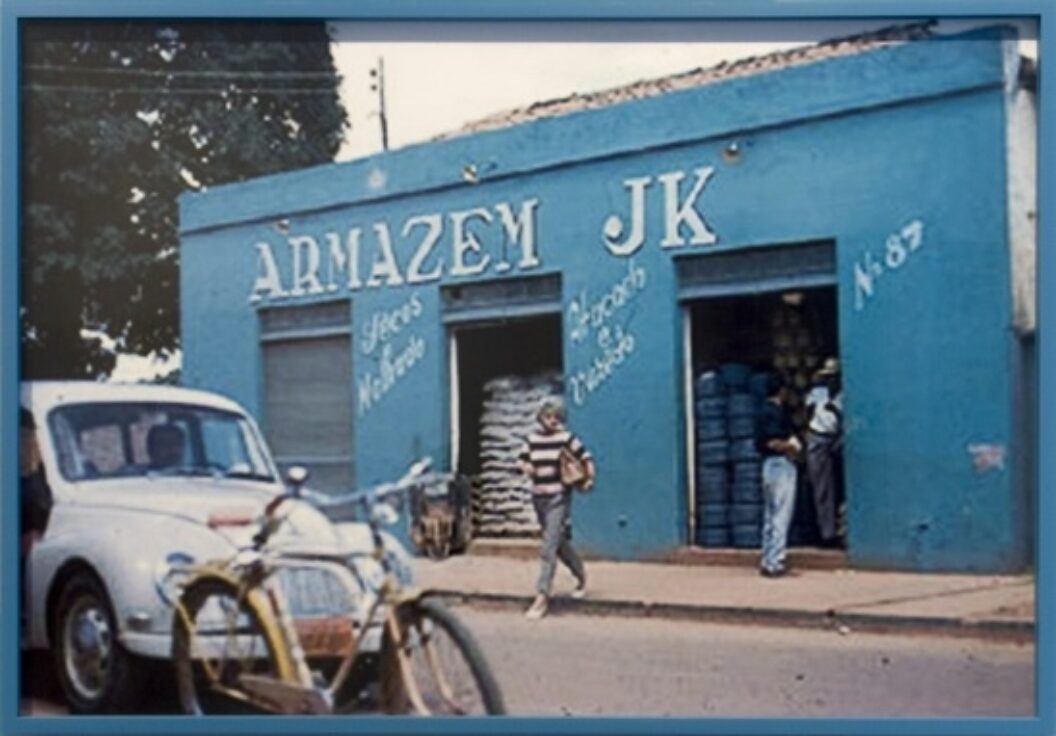 RR How much do you feel your own history/family history is embedded into your creative output? Your Lowell/Colcord project is obviously very closely linked to your father.
BA Both of my parents are academics, so we have an ongoing conversation about work and research. I grew up in Maine and I have made work there, so they have participated in some of my projects there. I have been making work using my grandfather's negatives and photographs for years but he died in 1974, so I never knew him, yet, by working with his images, I have been learning about him. Now, working on this project that is directly inspired by my dad's research, I am engaging with him and his work in a new way.
RR It was such a great surprise to learn that the sailboat image in your photograph, Cradle of the Deep, Joan Lowell, 1929, 1st edition, was actually created from your father's bookend sun washing the book jacket. I had just assumed it was the back image. So then in a way it exists as its own photographic exposure. Something that was brought to my attention while seeing the show at Cleopatra's is the idea of artifact, and how you are mining artifacts and even creating artifacts (the gold plated monogrammed chain, the baked bread with bay rum scent), to reconstruct the story and perhaps even build upon it (or her persona) to become larger than its original. Do you agree? And how does one relate to artifacts or souvenirs with regards to authenticity?
BA I am working with material where truth and authenticity are already turned upside down. This allows me to create my own artifacts and images that are free from a single narrative or reading. The pendant is based on Lowell's monogram that is on the cover of The Cradle of the Deep. I wanted to create a piece that speaks about the commodification of identity as well as the performative aspects of identity, reflected in objects that can be worn or taken off. The chain is based on a 40" gold chain that was recently found off the coast of Florida and is believed to be from the Nuestra Señora de Atocha, a ship that sank during a 1622 hurricane. I flash plated (the cheapest gold plating method) the pendant and chain so that it not only looks fake but also because the gold will wear off over time, revealing the "true" material. The sailboat bookend is a piece of the puzzle that is also visible in the Skype video. I am playing with the flexibility of time in the construction of these artifacts; by using Skype to make a video or enlarging a jpeg I am signifying the present. Because Lowell continued to attempt to prove her myth for the remainder of her life, I am meandering through time and pulling, highlighting, and creating objects and images as I recontextualize them.
I was recently at a symposium on Mark Morrisroe at Artists Space and during the Q&A there was a discussion about the myth/story that Morrisroe created around himself and how people talk about him and his work through a mythic lens. It was suggested that everyone lied at the time, pointing out that Morrisroe was not unique in this storytelling. It made me think of my former professor and mentor, Robert Blanchon, who made work that was often intimate, clever, romantic, and witty. After he died, I learned numerous things about Robert that made me realize how much of his story was myth, but also the merit of myth. Robert's stories were what constructed his truth and are still how I see him and his work. This also brings up my time playing music in the 1990s. Spinning tales was a way to allow yourself to be whatever you wanted to be, providing the possibility for imagination and desire to supersede reality, thus undermining the power of one's circumscribed reality. In a sincere and authentic way, removing the dichotomy of truth and lie (fiction) makes room for these myths to become and generate their own realities.
RR Do you think Lowell's fascination with ships and sea fantasies, and thus fictionalizing an entire childhood, had anything to do with the public's enchantment of pirate films during the 1910-1920s? I noticed that Treasure Island, Captain Kidd, Peter Pan, were all popular movies of this era (one of which, Treasure Island, later was remade in 1972 to star Orson Welles). What was the motivation for a girl living in Berkeley, CA to fabricate such a narrative?
BA From what I understand or speculate, Lowell's book was a construction of her fantasy to escape her life with her mother and siblings in Northern California and live with her father who actually was a sea captain and at sea the majority of her life. Her book basically says that he took her and raised her at sea to save her from the harsh life on land, which means free from the influence of women.
RR On a fun note, I was reading more obsessively about Joan Lowell and found some images of the SS Île de France, apparently the cruiser where Simon & Schuster threw her party for Cradle of the Deep—so grand!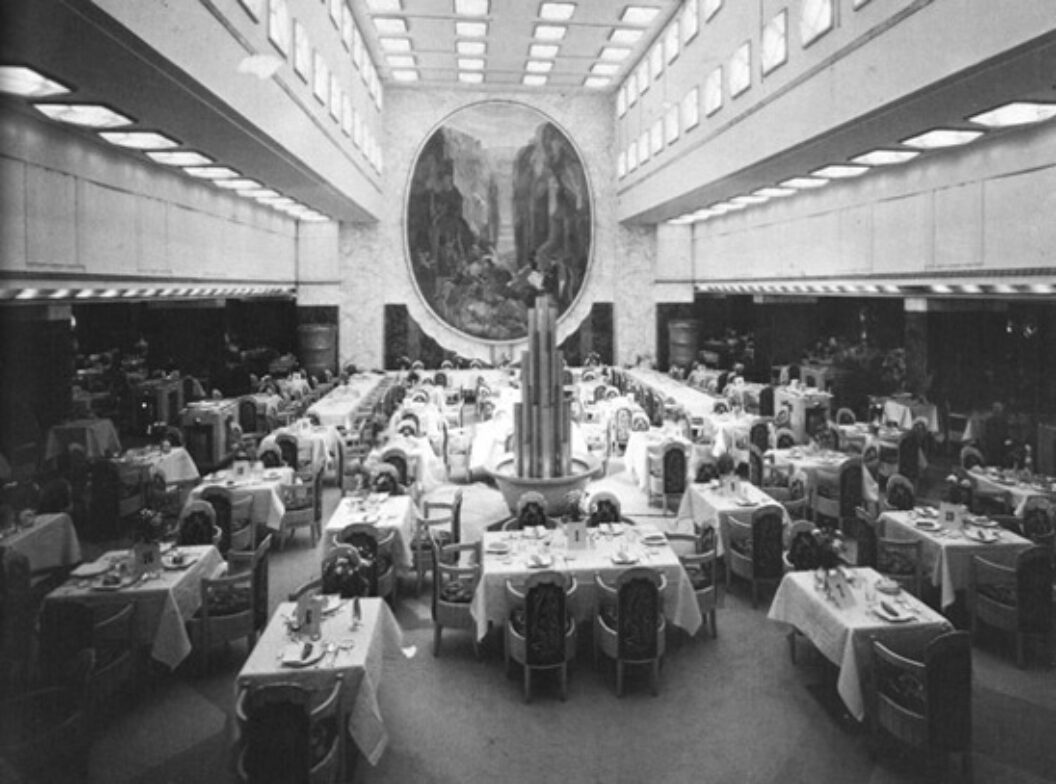 BA I know. It was ridiculous. My dad reads an excerpt describing the scene at the party in the Skype video. There was a show at the South Street Seaport Museum that was on the SS Normandie, another French ship, the ship that followed the Île de France and had similar Art Deco interior. Although not the Île de France, it created a visual for that event.
RR Do you keep any parallel practices to making artwork? And if so, how integrated are they?
BA I played music in my past, but when that happens now, it is sparse and random. For example, I just performed (sprechgesang) a song with Tami Hart and Jeanine Oleson at the Kitchen as a part of Emily Roysdon's A Gay Bar Called Everywhere (with costumes and no practice).
RR Do you work on multiple projects or thought processes at once? Do you have any other works in progress at the moment?
BA I work in circles. I loop back around to move forward. I have some ongoing projects that I have been working on for years, some that I revisit, and then some that I initiate, focus on and complete in a finite period of time. I am doing a residency at MacDowell Colony this summer and will continue to making Lowell-related work as well as a couple of new photographic series. I also have a video and collaborative projects in the planning stages.
RR To end, maybe you can briefly touch on the idea of failure and effort in your work?
BA I have an archive of failed projects and I have made work about failure. My computer's hard drive failed on Saturday, and I am waiting to find out if the data can be recovered. I always say that failure is so much more interesting than success, but in this case, I am not sure if I believe it.
F for Fake: The construction of femaleness by the US Media is on view at Cleopatra's through May 29, 2011 and at Cleopatra's Berlin starting May 28 and by appointment through June, 2011. For further information, go here.
Rachel Reese produces a free quarterly publication of artists' writings called Possible Press concurrently with Possible Projects, a storefront exhibition space in Philadelphia. She is currently Assistant Director at Fleisher/Ollman Gallery in Philadelphia.