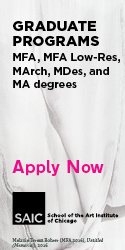 For Betsy—minha mulher

Deus é bom, mas o diabo também não é mau.
(God is good, but the devil ain't bad either.)
Fernando Pessoa, The Book of Disquiet
 

BEAUTY AND THE BEAST

The woman's eyes smiled with the sweetness of childhood, concealing the tricks of her trade. A specialist in pigment, residue and glaze, she came from the north and seemed quite out of place within the impossible light of the glass factory. The Artist stood at the bench, bending over a recently completed drawing of a bell. "I want it in red," he pronounced, turning to the woman. "The reddest red imaginable." The woman looked down at the drawing. "But, of course," she said. "Nothing less for Beauty and the Beast." The Artist frowned. "What do you mean?" he replied. The woman smiled again. "Well, that's what it is, isn't it?"
THE LABYRINTH

Beauty and the beast is a labyrinth, a world unto itself, a microcosm. Countless men and women will lose themselves in an attempt to solve its mysteries. Yet only one couple will reach the center and, by so doing, find true love. The labyrinth is a test, a conundrum, with its own rules, all of which must be first broken in order to be proven. The past is left behind, abandoned at the entrance, the future is uncertain, all that remains is the moment, a balancing act dependent upon faith and perception for its existence. The Writer simply describes what happens, for the benefit of posterity and as a guide to future candidates in the game of love.
THE PRODUCER

"A man of untold ugliness meets a woman of untold beauty. If the man can seduce the woman into declaring her love for him, he will be transformed into a handsome prince." The Producer looked up momentarily from his desk and glanced at the Writer, whose assertive style struck a chord with him, reminding him of his early days, when he pitched ideas to studio executives. "That's eight words more than we usually welcome, but I like it. It's original. Why not develop it further? You know, add some subplot to keep up the audience's interest?"
A SIMPLE BINARY FORMULA

The labyrinth is comprised of an apparently limitless number of circular walls. Although haphazard in appearance, it is nothing of the sort. Each circle is broken by gaps to the left and right of the point of entrance in the wall facing it. The resolution of the labyrinth accords with a simple binary formula, a turn to the left or the right signified by a one or a zero, the whole producing a number which may represent the duration, in milliseconds, of Beauty and the Beast's first hesitant kiss, or alternatively, the time taken for a number 36 bus to traverse the Barra section of greater Rio de Janeiro, traffic conditions being consonant with a typical Monday morning in summer.
HAMMOCK FACILITIES

Once within the labyrinth, all decisions are irrevocable. Each time you turn left or right, the permutations concerning your journey's outcome increase exponentially. Because of the concentric nature of the labyrinth and the logic represented by the repetition of gap/wall, gap/wall, it would not, in theory, appear to be difficult to reach the center. Do not be fooled. Only your intuition will save you, for all formulae concerning the labyrinth are variable. A momentary lapse, in which you may attempt to reason with what is clearly unreasonable, will result in complete disorientation. Thankfully, refreshments are provided at key locations. Hammock facilities are also available for a small fee, the profit from which helps people from developing countries. Your loss is their gain, a comforting thought in the event you never find your way out.
THE BEAST

The Beast was a man of untold ugliness and his ugliness was a part of him, comforting and eternal. His heart was soft and he cried for the world as he cried for himself, yet he saw beauty in the simplest things, in the ineluctable force of nature which kept humanity alive and which lit the sky on a winter's evening. No one knew him; his life was a secret, the key to which was lost somewhere. He too was lost, a solitary being spinning with impunity in space. He slept, he awoke, he slept again. He looked into the mirror and he watched a face appear, contorted by the absurd movements a man makes when scraping a razor under his chin, and he wondered at the sight not so much of himself as of that reflected world in which he played a part; the world around him, for that is what it remained around him. And, as the world turned, he turned with it, unconsciously. "Gravity is our refuge," he thought. "We whose dreams march us through the night. It keeps us from falling, but not from falling in love."
A ROCK THE SIZE OF BELGIUM

He arrived naked into this world. And naked he would leave it. His possessions he had shed, and all that he owned, the evidence of a life lived by default, was held in the pockets of his suit jacket. He would drink some drinks and laugh with a stranger, before moving on to the next memory, and the next day he would discover a book of matches that was not a book at all, but an anonymous phone number on a scrap of cardboard. Such, to him, was man, a finger pointing to some idle evolution, a gesture of animation in a world bereft of sense. Nature herself, with her gifts and thefts, was far too big and important to take notice of him or anyone else, and he laughed at the thought that people might wish to save her, weeping at falling willows and at ice melting on the floor. "We are simply waiting for her to take her course," he would mutter in the gloom of another night. "The thinkers assume she needs help, yet she is more than capable of taking care of herself. One day, a rock the size of Belgium will fall on our heads and that will be that. It's already on its way, at speed, probably."
BEAUTY

Beauty lay upon the bed, quite still, a block of light cast over her body from the window. She lived her dreams and they lived her, her waking life the enactment of hope and loss. She could be racing through time, holding everything dear to her in bags and boxes, or swimming in water that was at once too cold, too hot, or perhaps falling with a building that was a ship in a storm. Her beauty was unassailable, her thoughts the inside of a perfect skin. She was alone, alone as she had ever been, but she was not lonely, just vaguely sad, as if she had waved good-bye to a man she no longer loved. Her life was written, it could be read but not necessarily understood, its myriad interpretations contradictory and elusive. She knew it was impossible to analyze anything, that each person was a puzzle with either too many or not enough pieces. As for the reading, that could be done in any order, except forward. Yes, her life was a fiction, as love stories are a fiction. And her sleep was proof of this, her dreams a constant alibi for existence.
A CURSE

The girl slept on, her breath the exhalation of desire. Beside her on the floor was an open suitcase, curious reference, indicative of arrival or departure. On the bedside table was a clock, a lipstick, a passport and a book, its title hidden by a glass of water. The clock was set at an impossible hour, its hands stuck to the past, to the future. It was just the battery of course; she hadn't bothered to change it. She had become indifferent to everything, just as everything had become indifferent to her. She disliked her world and wished to leave it, reinvent herself, become a new person. She was tired of her beauty; it was a curse, vain and useless and rather childish. Within her dreams, she saw herself as plain and unattractive, but when she awoke and saw her long blond hair, the color of fresh gold, falling to her shoulders, she knew that she was the same person who had closed her eyes the night before. At the same time, her wild and ragged dreams seemed to age her, taking the years away from her and laughing at her innocence. Was that why she had let the clock stop, its hands frozen at the moment as if stilled by some terrible tragedy? To give her a chance to catch up with herself?
Simon Lane was born in England in 1957. After traveling widely, he settled in Rio de Janeiro in 2001. His novels include Le Veilleur (Christian Bourgois Editeur, Paris, 1990), Still Life with Books, and Fear (Bridge Works Publishing, New York, 1998). Fear was reissued in paperback in February of this year. "Beauty and the Beast" is a work in progress.
Originally published in
Featuring interviews with Petah Coyne, Glen Seator, Ben van Berkel, Reynolds Price, Dubravka Ugresic, Michael Haneke, Donald Margulies, John Zorn