Discover MFA Programs in Art and Writing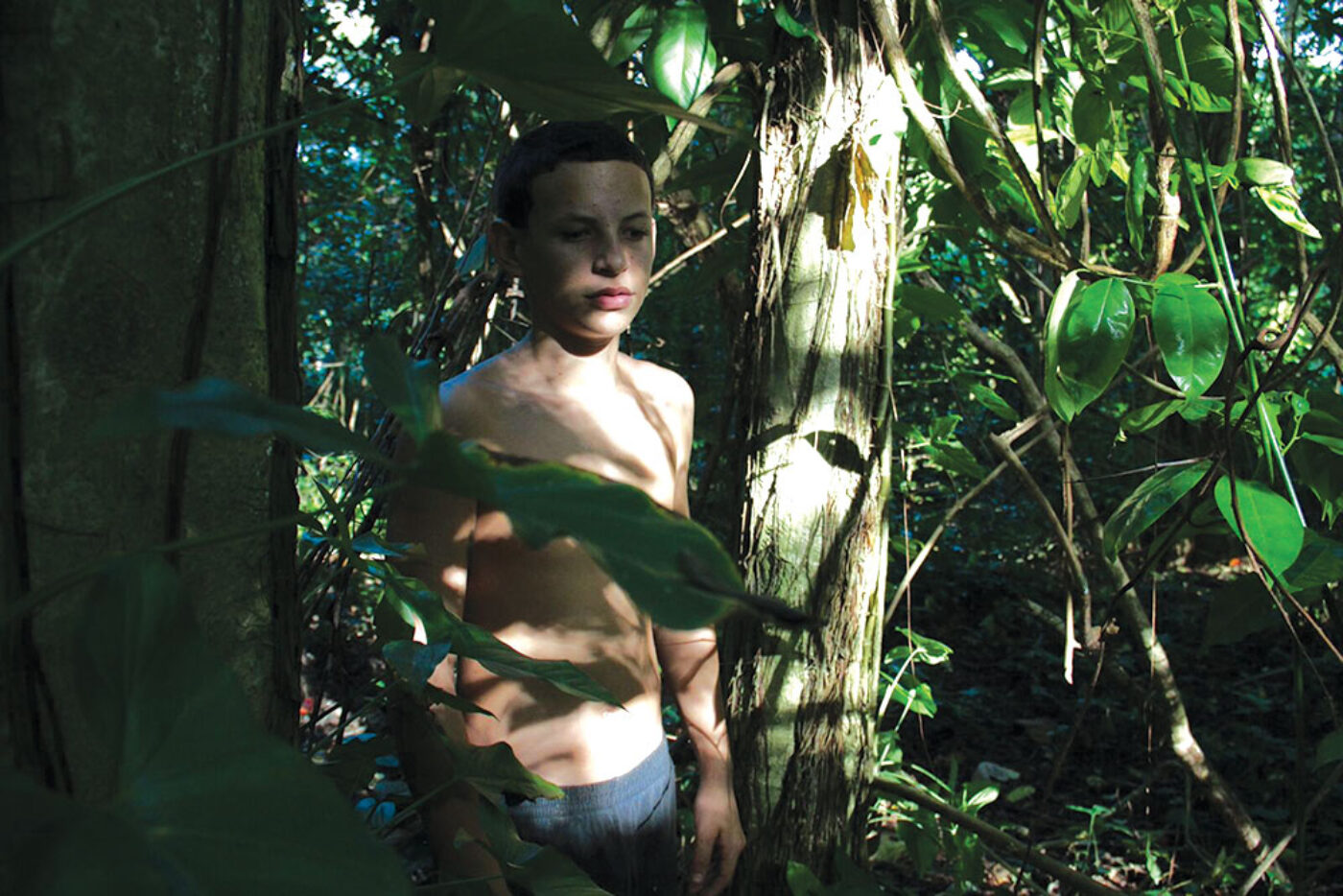 Jean Rouch used the phrase "universe of fragile mirrors" to describe the self-conscious relationship between the subject, the camera, and the viewer. One of the founders of cinema-vérité, the French filmmaker was deeply interested in the relationships between cultures, subjects, and places, and explored at length the possibilities of a participatory cinema and the role film might play in the creation of new cultural rituals. A similar approach is evident in Beatriz Santiago Muñoz's exhibition at El Museo del Barrio, which takes Rouch's phrase as its title.
Although Santiago Muñoz sets out to work through some of the Rouch's legacy, it's nevertheless difficult to characterize her sensorial film installations, objects, and documents. Concerned primarily with Puerto Rico and the Caribbean, where she lives and works, her works defy categorization or any simple read. Rather, they are rich entanglements of place, history, and time.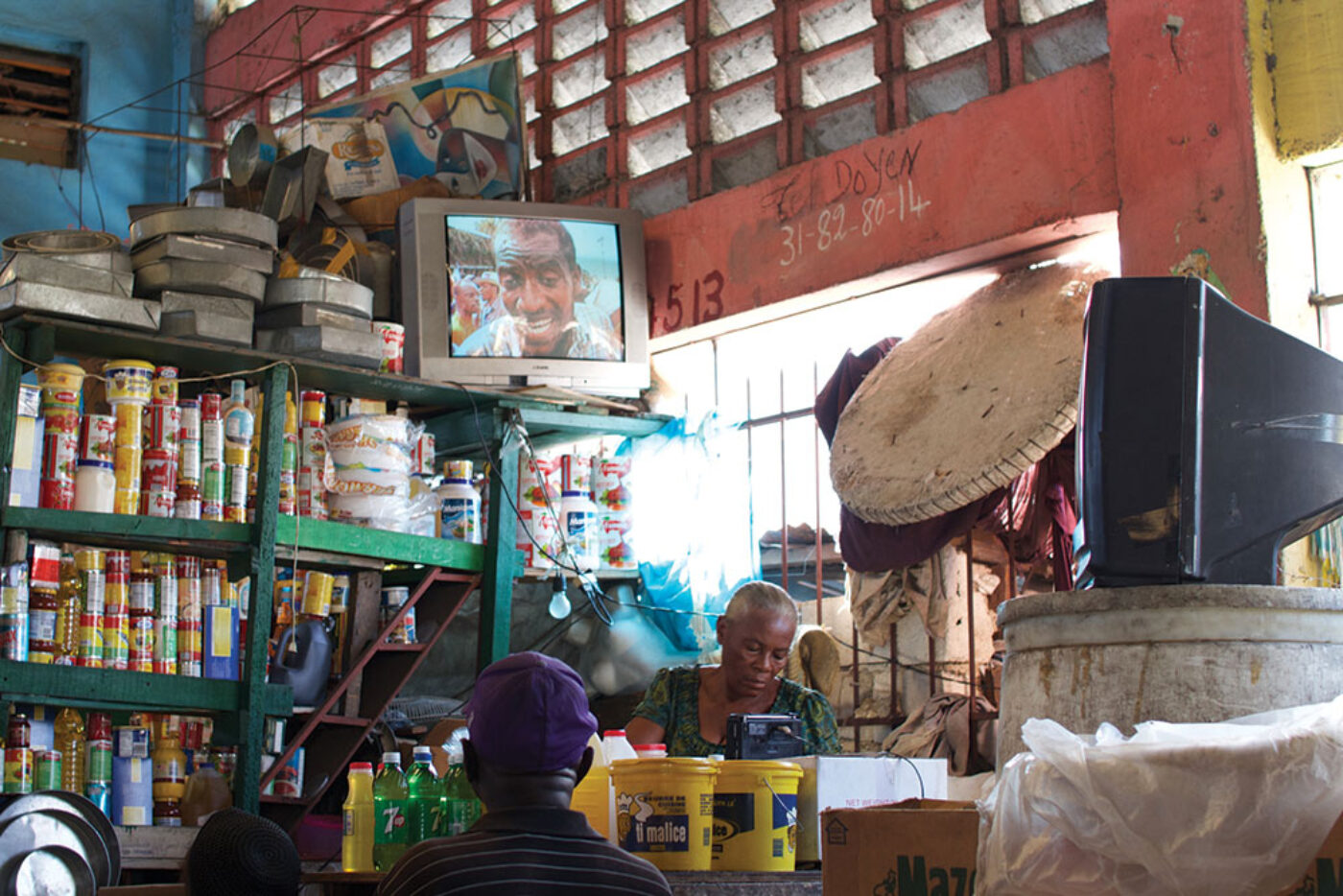 Paramount for Santiago Muñoz is an ethical worldview. She cares for the people she works with, who include healers, activists, tweens, former political prisoners, and butchers. She considers them the main agents of the transformative potential of the camera and the primary audience of the work. In this regard, she does not stop at observing and recording the colonial and ethnographic divides that interested Rouch and his generation. In La Cueva Negra (The Black Cave) (2013), for example, she follows two boys playing under an overpass in a rural area outside San Juan, where pre-Taíno ceremonial remains have been found. The piece begins with a faux mythic voiceover—"The first one to leave a cave turned into a rock / the next one turned into a motorcycle"—set over a montage of trees swaying in the wind, abandoned cars, drops of water, a horse, and coquis. Muñoz's camera records a tender series of seemingly mundane interactions between the two boys, which evolves into a quiet fable of resilience and the realities of life in a postcolonial territory. We discover what remains of the past and how it continues to live on.
Her camera is self-consciously involved in the act of looking—as if it were possible for the viewer to understand the implications of viewing and interacting with images. In Marché Salomon (2015), for instance, collaborators in a Haitian market physically enact looking through objects in search of something else. In Otros Usos (2014), the broken frame of a former US military submarine dock in Vieques is shot through a kaleidoscope-like series of mirrors. Santiago Muñoz often uses mirrored objects. In doing so, she evokes Rouch's ideas about the infinite fragilities of interrelated representations.
She also thereby raises some important questions: How are we implicated in what we consume visually? How do we participate as partners in the problems and potential of images? Her camera does not thrust itself into situations with the provocation of cinema verité. Instead, it improvises in order to gain access into situations and interactions. For this reason, her film documents are relational, specific, and, I believe, recuperative. This is a worldview and a form of criticality that I need now more than ever.
Jeanine Oleson is an interdisciplinary artist interested in materiality and language, which she forms into images, films, and performances. She will present a new project at the Hammer Museum in May 2017.
Originally published in
Featuring interviews with Steffani Jemison, Amitav Ghosh, Curt Stager, Ron Athey, Stephin Merritt, Rita Ackermann, Bryan Hunt, David Levine, Hari Kunzru, Sjón, and George Saunders.