Basel Abbas and Ruanne Abou-Rahme's And Yet My Mask Is Powerful by Lynn Maliszewski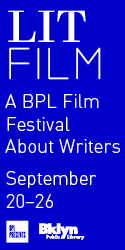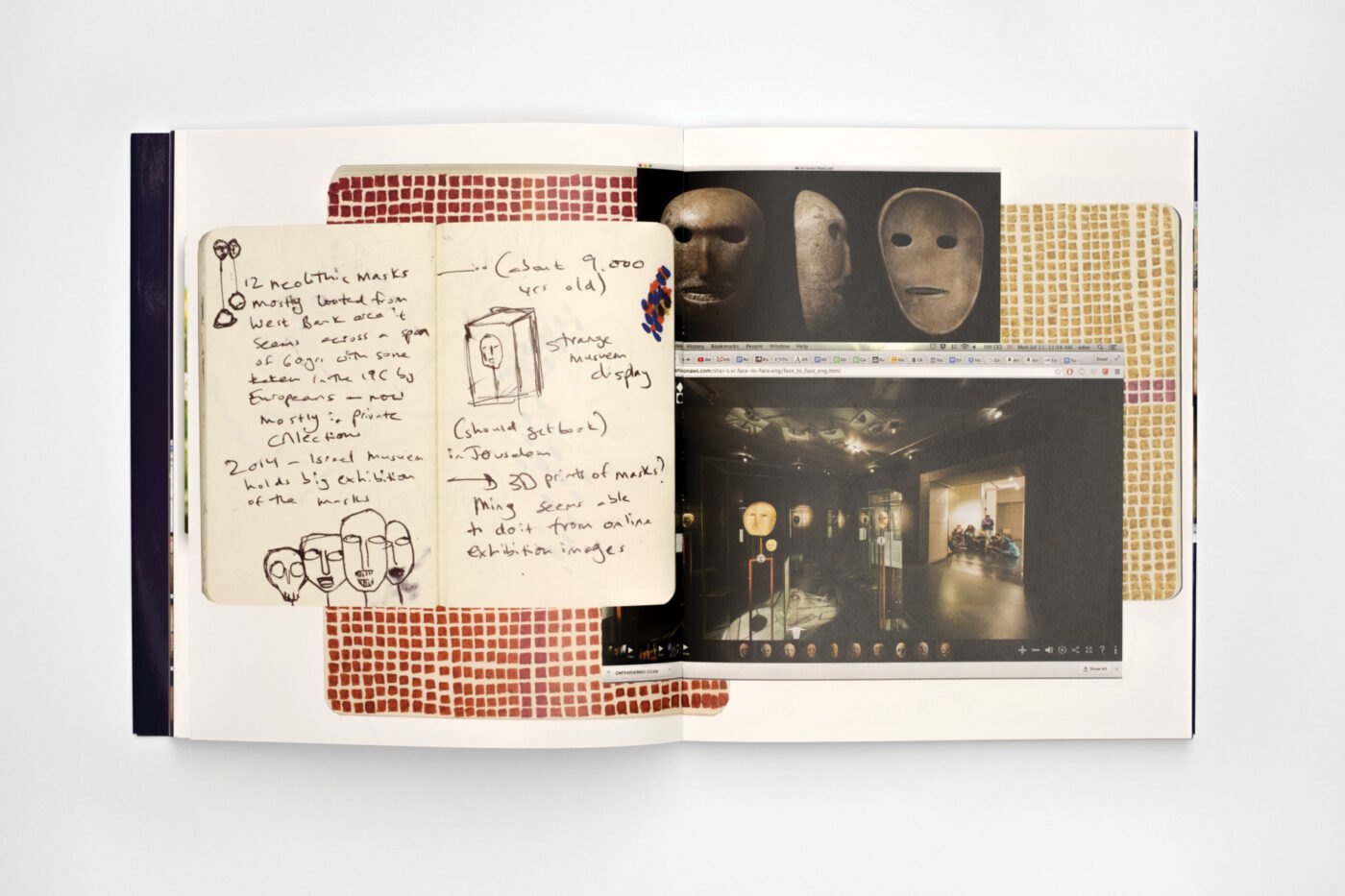 (Printed Matter, 2017)

Stirring the memory of depopulated Palestinian villages, more than 400 of which were destroyed in 1948 to create what we know now as the West Bank, And Yet My Mask Is Powerful considers how time might be suspended, unrealized, or even ahistorical. This book is the fourth iteration of a project initiated by artists Basel Abbas and Ruanne Abou-Rahme in 2014 upon discovering an exhibition of Neolithic masks at the Israel Museum in Jerusalem, made accessible via Google for virtual tours. The artists replicated the twelve masks on display using 3D scans and launched Palestinian youth tours of the ancestral lands from which the masks originated. These expeditions were documented and presented using immersive multichannel video installations, 3D-printed artifacts, flowers and organic material sourced from the tours, printouts of text from the Israel Museum's catalog, and handwritten tidbits of pertinent historical or personal information. 
The book pulls from these installations and includes video stills, photography, drawing, poetry, journalistic notes, and collage. Deep plum-colored leafs of high-gloss paper appear in batches, hosting computer desktop screenshots: Google searches, digital images in Preview, Word documents with Arabic and English text extracted from Adrienne Rich's poem "Diving into the Wreck" (1970), unsaved photographs with no identifying file names. The format is accessible and familiar: a late-night dive into associative thinking, dense with layered, repetitive images and referential tangents, rubbing up against an intimately narrated sequence of handwritten notes—a detective's notebook at the scene of a crime. 
Vegetation serves as both star witness and protagonist. Fruits of the Palestinian ancestral villages are tagged by city, denied names, and chained to a location. Abbas and Abou-Rahme cite Giorgio Agamben on the role of bearing witness, establishing oneself "in a living language as if it were dead, or in a dead language as if it were living," providing a link to unite the conversation between bodies and vegetation on contested land. We learn of prickly pines, introduced to the Palestinian environ shortly after 1948 with the intention of obscuring destroyed villages, and their inability to stand up to the heat or preexisting plant life. The comparison raises questions about the nature of artifacts and, in particular, how lifeless an object, tradition, or community needs to be before its resurrection can be considered.  
Abbas and Abou-Rahme, despite their appeals to history outside of time and vice versa, have generated a document, perhaps even an archive, which is a "return to living time." An obvious victim and victor remain in the Palestine/Israel conflict; the confluence of details in And Yet My Mask Is Powerful, however, injects the historical narrative with one seemingly small, consistent victory for the underdog that has only grown stronger with time. The triumph of organic material redefines the characteristics of the land with allegorical gravitas. As these artists continue to engage with and reposition the connection Palestinians have to the West Bank, this book remains a necessary landmark in their research. Lest you forget, this long-term, flexible, and at times disorienting immersion into historical narrative affirms how much easier life would be if there were only two sides to a story.
Lynn Maliszewski is a writer and editor based in Brooklyn.
Originally published in
Featuring interviews with Milford Graves, Celeste Dupuy-Spencer, Meredith Monk, Jim Hodges, Lucy Dodd, Branden Jacobs-Jenkins, Jlin, Cate Giordano, Don Mee Choi, Christian Hawkey, and Friederike Mayröcker.