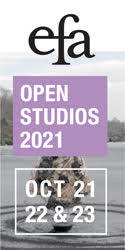 I was shopping for Kielbasa, but it was the end of the day for the butchers at the A and P, and they were breaking down the meat section, so I settled for a package of frozen Jones Breakfast Links. This was when I first saw Herb Eickerman watching me from the produce section, numbly fingering the potatoes and onions. He looked like a blond Robert Mitchum: the hooded bleach blue eyes, like those of a white fox, the ungiving jaw, broken Levis, muscles. His expression changed the minute my hand closed over the frozen links. He approached me and put his hand on my package, "Those sausages aren't any good." The accent was Johnny Cash's.
"Oh yeah?" I said, "are you an Oscar Mayer Wiener salesman or something?"
"Those things are frozen even," he tried to pull the links from my hand, "I know pigs, and this is not from good pigs."
"One person's opinion," I said callously, thinking that this was a low display of meat sabotage. At this the links slipped from his grip, his determination fizzled, and I tossed my frozen links into my cart and wheeled away thinking about this man, this pork devotee. Or was he merely trying to pick up girls using the meat section as his cruising territory?
A moment later I ran into Bob, beefy Bob, gorbellied and known as the Psychedelic Pig because he sold marijuana and psychedelics. His cart was full of Pepsi, club soda, beer, potato chips, dip mixes, Sara Lee cakes. He told me he was giving a party; the main meal was a roast suckling pig that his friend who lived on a pig farm had given him.
"A pig farm?" I asked, it all sounded familiar.
"He's around here somewhere," Bob glanced around, "Come to the party, it'll be fun."
When I went to the party I found, as I had suspected, the blond Robert Mitchum was the pig farmer. So, he actually did know pigs, this gave him some credibility. He got more handsome the next time I looked at him.
Not far from the Pennsylvania line he had a 3,000 acre farm in Westminster, Maryland, the land having been in his family for four generations, when his great great grandfather had traded his balding coloratura soprano wife, her expensive wigs, and a string of Austrian pearls for the property. Herb told me that she had gone willingly, and the great great grandfather had wiped his hands.
We left the party together to sit on the edge of the Baltimore Harbor and watch the sun sink on the Domino Sugar refinery and the harbor's brown water. With the sun bouncing red on the waves, it was not difficult to forget the true color of the water, easy also to forget that there were disgusting things unabashedly floating on the surface: sandwich wrappers, rusty beer cans, used condoms, an occasional turd. It was all very romantic.
I went with Herb to his farm that night in his old muddy pick-up truck. It took three hours to get there, he had to stop a few times to fix something under the truck, although I thought he was just showing off. I had only packed a bag for a few days, but when Herb bought me a black horse, a 10-year-old gelding, the next day, I decided to stay for a while. While Herb rode around in tractors all day, I rode the horse. I cooked a lot of pork, I sauteed his vegetables, but he liked them mushy like his mother's. We drank a lot of whiskey and smoked grass while he played his guitar and sang. There were evenings with big stars when he rode in the shovel tractor and I rode in the shovel, laughing. We brought a black and white piglet inside, it was so cute, we house-broke it so that it scratched with its cloven hooves at the door when it wanted to go out. I tried to clean the big Victorian house, but it was impossible. The place hadn't been dusted or vacuumed in 70 years, and the dog hair was so thick on the worn carpets that footsteps left impressions. Everything, all the furniture, heavy drapes, carpets that perhaps once were vibrant, were now all the color of dried blood. No wonder his parents moved into a trailer in the back yard.
I was there for four months with Herb, and I liked being the farmer's concubine, I knew the farm well, I rode back and forth on the horse across the land everyday, so of course when Herb was arrested one October day for growing an acre of marijuana I couldn't believe it. Where had this acre been hiding? I never did see the piece of land with the marijuana, but I saw pictures at the police station where they tried to book me. One photograph was of a very fat officer standing beside seven foot tall green plants. The cop was smiling the way fishermen smile when they earth a 600 pound Blue Marlin. Herb's father wouldn't bail him out; he could have been arrested himself. He was just mad that he was going to lose a hand on the farm while Herb served his sentence. I told him I'd help out, but Herb's father refused to speak to me from that day on.
I sold the horse. The indoor pig, Randy, went back into the mud, soon to be fat and slaughtered. The house became unbearable without Herb. I sat on the red velvet sofa with the sunlight streaming in the windows, my only companions the dust particles that floated around in the air. The trees became leafless, the ground turned hard with the frost, and I left for Baltimore to return to my attic apartment and my careless roommate who had let my pet monkey die in his cage.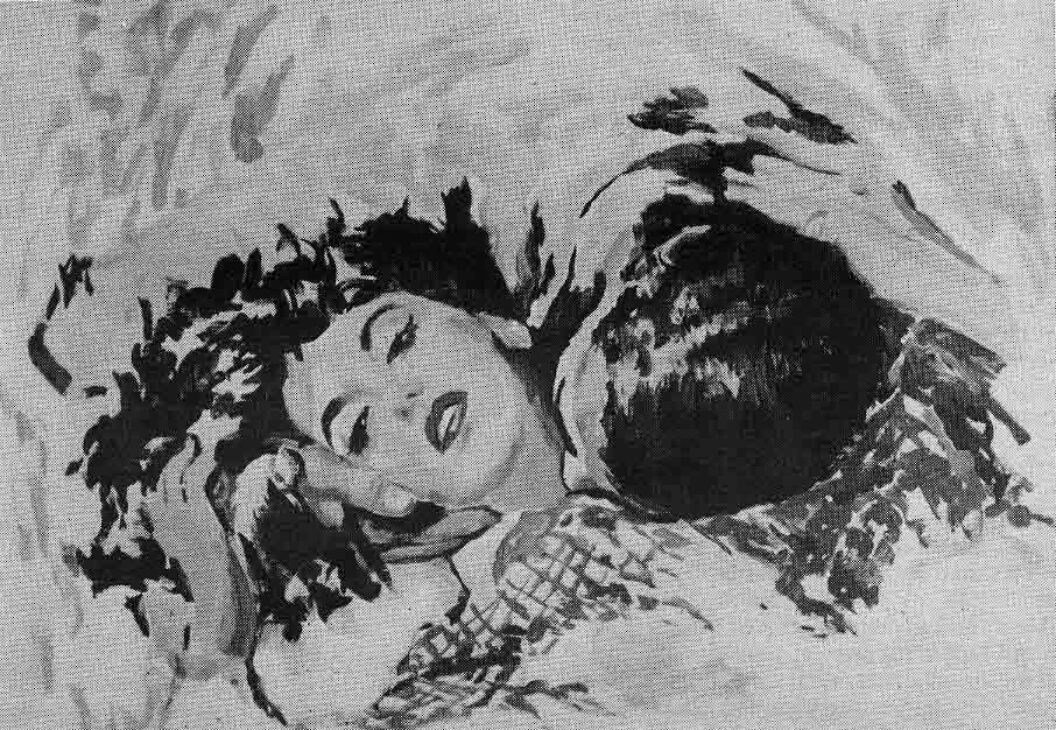 I wrote Herb letters all the time, which he never answered. Finally I went to see him in prison, he looked awful, his blue eyes no longer sly but sad. I asked him why he hadn't answered my letters, and he said he couldn't read a word. Funny, I had never known he was an illiterate. No wonder all the books at the farm were dusty and upside down on the shelves. He had been too embarrassed to ask the other prisoners to read him my letters because all of them were not only reading constantly but writing definitive prison novels. So I read him all my letters. He had never gone to school in his life, he said, his work was the farm, what did he need with the written word? He knew numbers. He could count pigs. He could sell them and get the money. He knew himself, his relationship to the earth. He was born in that Victorian house on the same horsehair mattress that we slept on in the biggest bedroom. His father had been born on that mattress, the same as all of his brothers. His grandfather died on it. "And there I will probably die," he said to me. It was painful for me to see Herb with steel and concrete all around him. He didn't belong there, not at all.
So Herb taught himself to read in prison, so bored he became of singing his poetry with the guitar. Soon he was writing me letters, but by now I had almost forgotten what Herb looked like, the way he pitched hay, fixed his tractors, the way he sang, his long underwear. He stopped writing letters after a while because I never wrote back.
The next time I saw Herb was another year later at a Christmas party at my house. He appeared with a little squirming black and white piglet under his arm and offered it to me as a token of his love. I told him that I was living with someone, a rock and roll drunk.
Herb met him and said he saw darkness around him.
Years later when the drunk rocker had long disappeared, I heard Herb had married a redheaded born again Christian, and they were having little boy babies on the horsehair mattress. A mattress made of horsehair makes a lot of noise, but it never loses its shape.
NYC 1982
Originally published in
Georgia Marsh, Paul Bowles, Michael McClard, Olivier Mosset & Fred Brathwaite, and Duncan Hannah. Cover by Mary Heilmann.