Unity and Defiance: Bacurau Reviewed by Ken Foster
A world in which quiet beauty can still intercept brutality and corruption.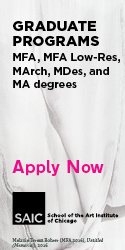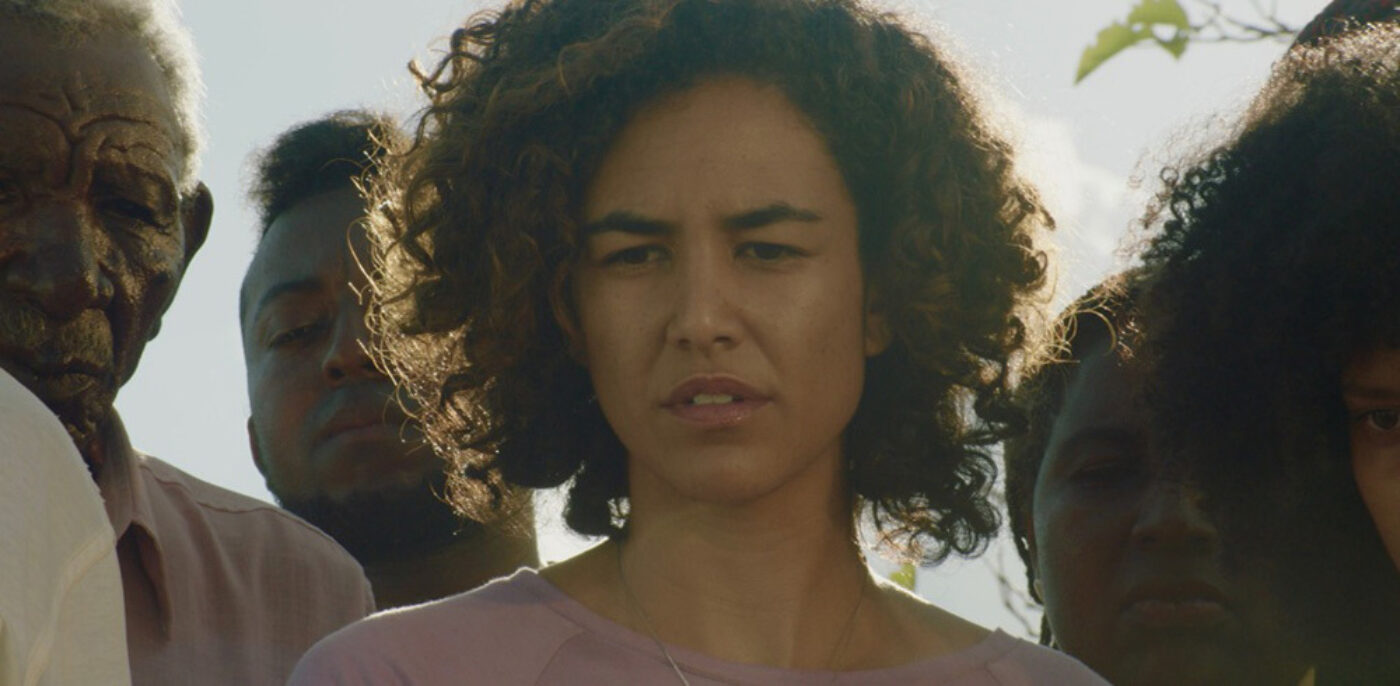 Something is not right in Bacurau: Cell phones suddenly have no signal. Water is in short supply. The church is now reserved for storage. They've been erased from the map, including satellite images from space. But these aren't their most immediate concerns. Carmelita has died at ninety-four, and the entire town has gathered to mourn her. Among the mourners is her granddaughter Teresa (Bárbara Colen), who has hitched a ride with an old friend driving a tanker of water down a deserted highway littered with coffins. She carries with her a suitcase full of vaccines and is greeted with a hit of the local hallucinogen before the funeral procession bursts into song. As the coffin is lowered into the ground, she tells her sister quietly, "Second dead person I've seen today."
Bacurau defies any easy description, though if pressed, one could claim it feels like a favorite Gabriel García Márquez novel crossed with a Sergio Leone spaghetti western. Standing in line for the screening at the Festival of New Latin American Film in Havana, the man next to me asked what I'd heard. "It's some sort of western?" I said, haltingly. "I thought it was science fiction," he said. Neither of us was wrong. The unusual, fugue-like introductory sequence works to lure us into a sense of place and introduce us to the inhabitants of this tiny town in Northern Brazil, a sort of Brigadoon that exists on its own terms. By the time a stampede of horses wakes everyone in the middle of the night, we know this town as if it is our own—and things are just getting started.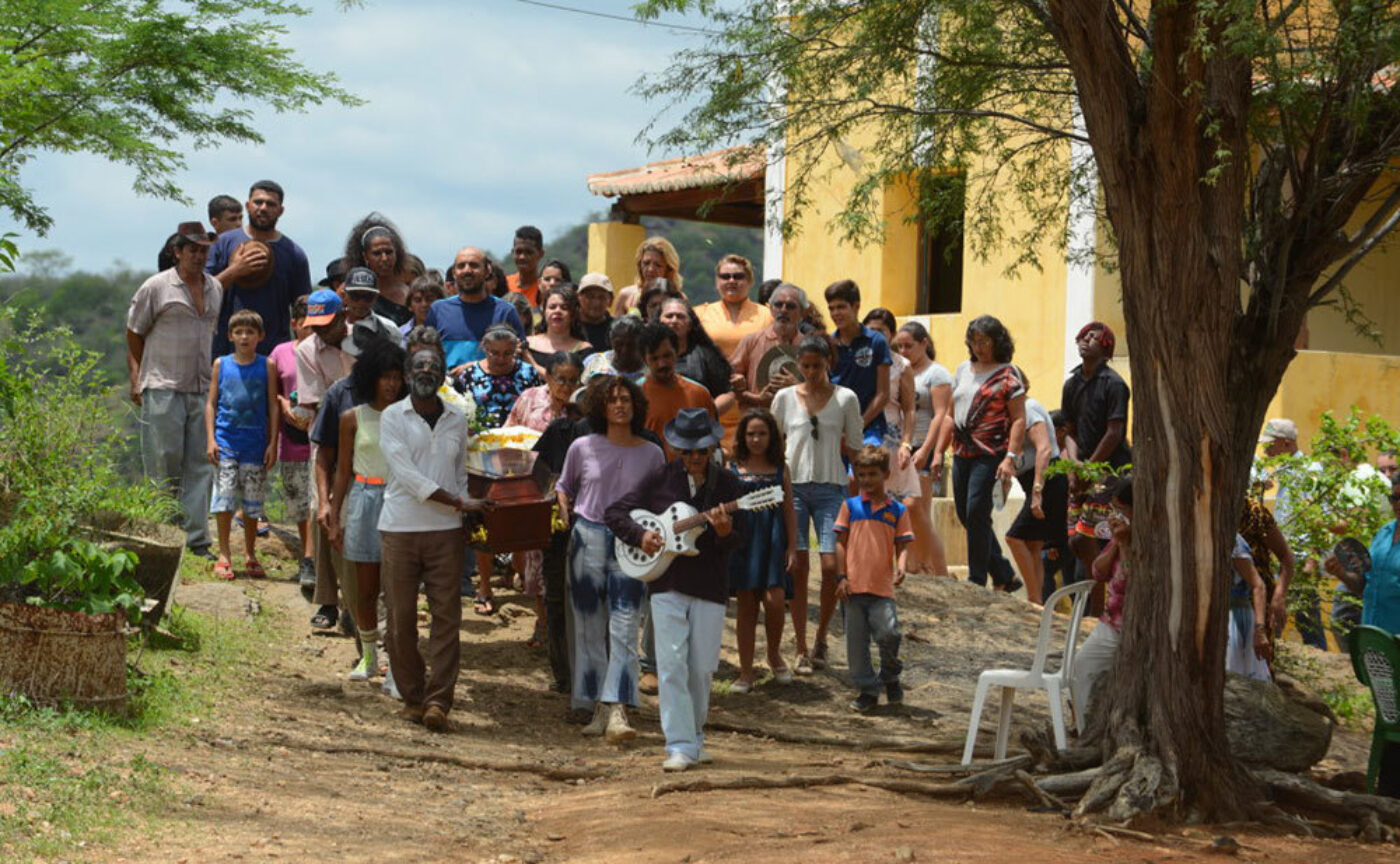 Punctuated by narrative shifts and increasingly violent bursts of action, on its surface Bacurau has nothing in common with co-director Kleber Mendonça Filho's previous film, the sublime Aquarius. But Bacurau goes much deeper than the genres its surface evokes. Working with co-writer and co-director Juliano Dornelles, he's created a wildly entertaining and cathartic political allegory that is held together by a surprising narrative grace.
"What are the inhabitants of Bacurau called?" a stranger asks in the general store. "People," a child answers from his perch behind the counter, just one of a complex range of characters who have backstories that seem fully developed but are left tantalizingly offscreen. There's Domingas, the town doctor, played by Sônia Braga; Pacote (Thomas Aquino), a violent bandit returned to redeem himself; Lunga (Silvero Pereira), the cangaço outcast who guards the nearest dam like a character from Mad Max; and a pair of forasteiros (the mesmerizing Karine Teles and Antonio Saboia) who, like nearly everyone and everything else in the film, are not what they initially seem. While many overstuffed contemporary films would skimp on depth of character, these people could each anchor their own films or inspire an entire collection of analytical essays.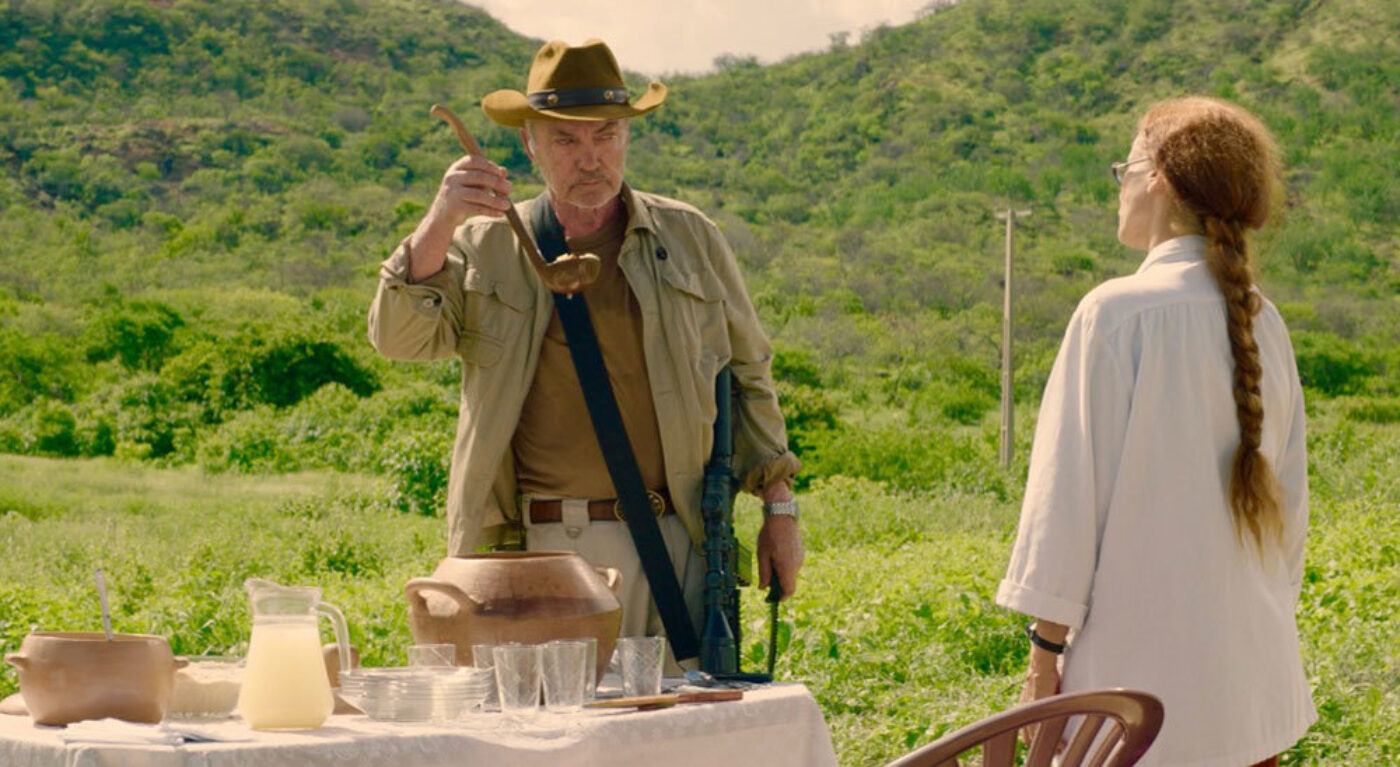 That the characters are so robustly imagined makes the film's eventual conflict even more horrific. A band of white foreigners is plotting a siege against the unsuspecting residents of Bacurau. Armed with machine guns and led by—who else?—Udo Kier, they have a point system and a strict set of rules for the game, which include speaking English only. "We don't speak Brazilian!" some new recruits are warned when they mistakenly speak their native Portuguese. "We're from the South," the accused reply. "We're really more European." To this group of outsiders, the residents of Bacurau must seem impossibly simple, but this town hasn't forgotten its own history, and the local museum is stocked full of weapons that have been kept in working order since the last uprising.
Awarded the Jury Prize at last year's Cannes festival, Bacurau was funded with support from Ancine, the Brazilian government film agency that has subsequently been threatened with closure by conservative President Jair Bolsonaro, "the Tropical Trump." The agency, he has said, should practice self-censorship and focus on telling stories of Brazilian "heroes," who, one imagines, would be expected to look and act much like him. In a world run by Bolsonaros and Trumps, the filmmaking of Dornelles and Filho is an act of heroism in itself, which mirrors and measures up to the unity and defiance portrayed in their fictional town.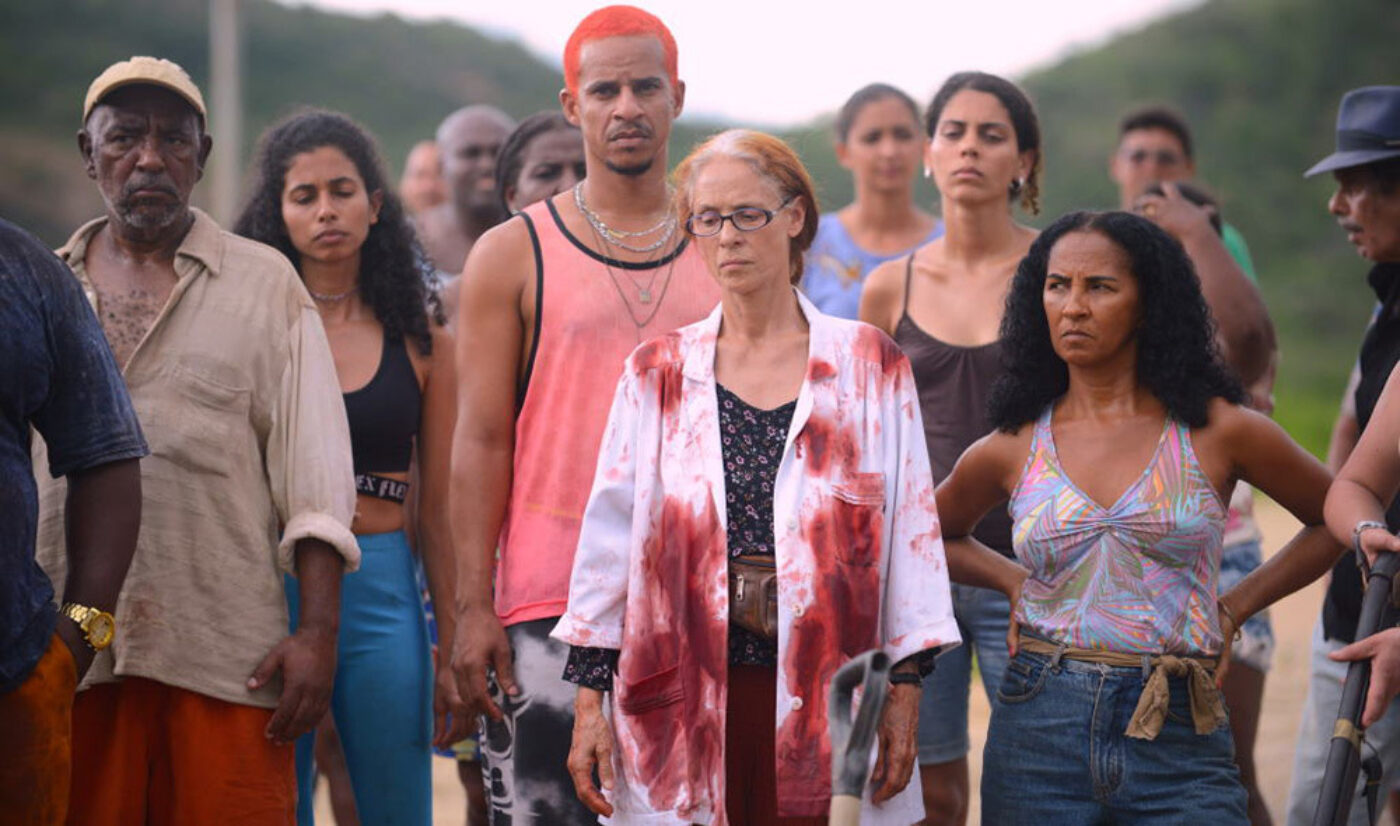 Longtime creative partners, Filho and Dornelles developed the narrative over the course of years in which contemporary reality began to catch up with the fictional dystopia they had been mapping out. But that long gestation may also account for the beautifully nuanced vision they have created. Theirs is a world in which quiet beauty can still intercept brutality and corruption, where common humanity unites people despite their differences, and where the acting styles of Sônia Braga and Udo Kier are allowed to meet across a mise en scéne that includes cashew milk, a mysterious stew, and the sound of Spandau Ballet's "True" playing in the background.
I want to live in a place like Bacurau.
Ken Foster has written about film, music, and literature for BOMB, Salon, The Village Voice, and other publications. His most recent book is City of Dogs, a collaboration with photographer Traer Scott. His work can be found online at www.kenfosterbooks.com.