Béla Tarr, Fred Kelemen, & Mihály Víg by Michael Guarneri
Filmmaking as a collective project.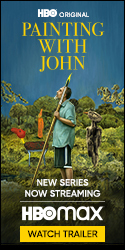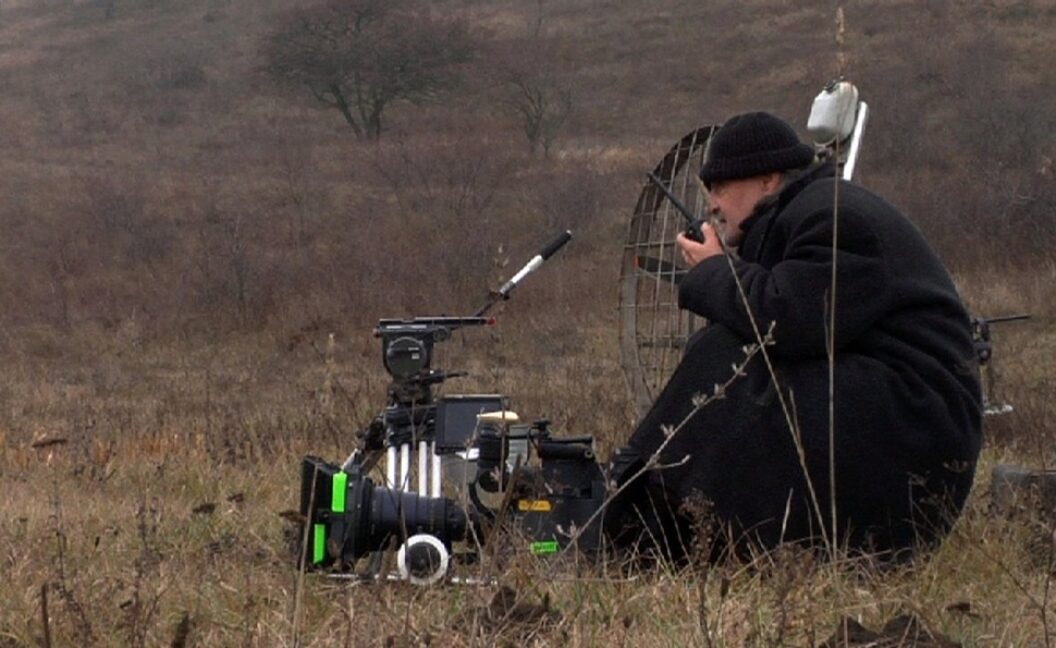 In late 2010 Gary Pollard asked Béla Tarr whether he considered himself a pessimistic or an optimistic person, and the Hungarian director replied that he still had a bit of optimism left, because he still believed in the possibility of communicating with an audience: "If you are pessimistic, you don't do anything, you don't want to communicate with people," he stated.1
A couple of months after that, in February 2011, Béla Tarr presented the world premiere of The Turin Horse at Berlinale by declaring that it was going to be his last film: was this as the definitive victory of disillusion and pessimism?
The following interviews with Tarr, cinematographer Fred Kelemen, and composer Mihály Víg—made in early 2014 via phone calls and e-mail exchanges—originated from the sentence Tarr has been repeating in every press conference for the past three years: "The Turin Horse is my last film as a director."
However, instead of considering The Turin Horse as the spiritual testament of a "finished" artist, I prefer to see it as a chance for a new beginning. As a matter of fact, Béla Tarr is still alive and kicking. On the verge of his sixtieth birthday, he is working more than ever at the Film Factory of Sarajevo Film Academy, a laboratory for young filmmakers he founded in 2012 with the aim of "educating mature filmmakers who think responsibly, with the spirit of humanism, artists who have an individual outlook, an individual form of expression and who use their creative powers in the defense of the dignity of man within the reality that surrounds us."2 Thus, as a provocation of sorts, the interview with Béla Tarr that follows deliberately ignores the films he made as a director and focuses on his work as a "school director" instead.
In an attempt to find out more about Tarr's teaching methods, I also contacted two of his close friends and collaborators: cinematographer—and a great filmmaker in his own right—Fred Kelemen, and composer/actor Mihály Víg, who were kind enough to help me sketch a profile of the auteur.
In my view, what emerged from the three interviews was the absolute continuity between "Béla Tarr, the film director" and "Béla Tarr, the school director," between what used to happen on film sets in the middle of the Great Hungarian Plain and what happens today at the Film Factory of Sarajevo Film Academy. In particular, it was interesting to find out that Béla Tarr's interest in teaching (though the words tutoring or maieutics would be more apt, as we will see) dates back to the early '80s, when the young but already famous filmmaker supplied young Hungarians who wanted to express themselves through moving images with a videocamera.
A huge thank you to the subjects. Special thanks to Sunica Fradeli for her kind help, and to Andrea Rényi who translated the answers given in Hungarian by Mihály Víg. The collection of interviews will appear in Italian in Marco Grosoli's book Armonie contro il giorno. Il cinema di Béla Tarr, published by Bébert Edizioni (Bologna).
Béla Tarr
Michael Guarneri What did you learn from your first, "amateur" experiences as a film director in the early '70s?
Béla Tarr I learned a very simple yet fundamental thing: respecting people, their life and their dignity. I learned it as a teenager, when I was making my first experiments with cinema, and it is still a guiding principle of my current activity at the Film Factory of Sarajevo Film Academy.
MG In your opinion, what is the difference between an "amateur" and a "professional?"
BT In my view, there is no difference between an amateur and a professional. In order to direct a film you don't need any film school diploma or professional certificate of sorts: that's for sure.
MG What did you learn during the years you spent at the Academy of Drama and Film [Színházés Filmmvészeti Egyetem] in Budapest?
BT I am tempted to answer that I didn't learn anything at all. I'll explain. I made Family Nest in 1977, that is to say, one full year before I enrolled in film school. After Family Nest I enrolled in the Academy of Drama and Film in Budapest, but my attendance was only partial and very, very sporadic. Let's say I was a sort of "external visitor": I rarely showed up at classes. (laughter) At the Academy, I was lucky enough to have film director Miklós Szinetár as a teacher. Szinetár is a man with an extremely open mind. He encouraged me and my classmates to just go around and shoot the films we had in mind. He constantly pushed us to realize the projects we felt deep inside of us. It was as simple as that: no big theories about cinema and film directing. He was always telling me that I had to learn from my stupidity and from my mistakes. And I definitely followed his advice. (laughter)
MG The Academy required you to shoot films in order to pass the exams and graduate, is that right? Which films did you make for the Academy?
BT Yes, I made some films for the Academy: the short film Hotel Magnezit and, in a certain sense, The Prefab People and Macbeth. As I told you, I had already made Family Nest before going to the film school in Budapest. Moreover, I rarely went to classes: I worked on my projects, following my stupidity and my mistakes. To tell you the truth, I have no idea what the school program and syllabus for my fourth year at the Academy were: my only concerns were my ideas, my films.
MG What did your professors say about your exam films? Were they enthusiastic? Did you get a good grade?
BT I wouldn't say they were enthusiastic. They weren't crazy about my movies. They just said they were okay. I have a diploma from the Academy of Drama and Film in Budapest, but I know nothing about grades or that kind of thing.
MG Let's flash-forward to your current activity at the Film Factory of Sarajevo Film Academy. Can cinema—or art, in general—be taught?
BT No, it's impossible. In fact, I don't even try to teach cinema. What I do every day is tell the young people at Sarajevo Film Academy to be themselves and do what they feel and believe is right. They must be brave enough to be themselves and express themselves. As the young people at Sarajevo Film Academy can tell you, I do not "teach." I do not "give lectures." I don't ask people to sit in a classroom for an hour and listen to me talk about this or that. If they get tired of me, they are free to go away and employ their time as they wish. I don't want to impose myself and people don't have to follow me blindly. I don't want to impose my presence and my ideas, because this would be very damaging. You know, the social media section of the Film Factory and Sarajevo Film Academy is managed by the students themselves: maybe you can contact them and ask them directly what they think about me! (laughter) We want the students to have a space in which they can say what they want about their experience at the Academy: it's a sort of guarantee of transparency and democracy.
MG So at Sarajevo Film Academy, you don't consider yourself to be a "teacher." Do you get angry if they call you "Professor Tarr?"
BT Exactly! (laughter) Apart from the formal title I was given by the school, I do not consider myself a teacher, I am not a professor. This is not my role. I do not teach things, notions, etcetera. I try to create an atmosphere in which young people can develop their vision and sensibility, and translate them into a film. I am quite old now. I made a few feature films in the past and I have a certain "experience," so to speak: the creative atmosphere I was talking about is born from the encounter between my fucked up, shitty experiences and the energy of the young people.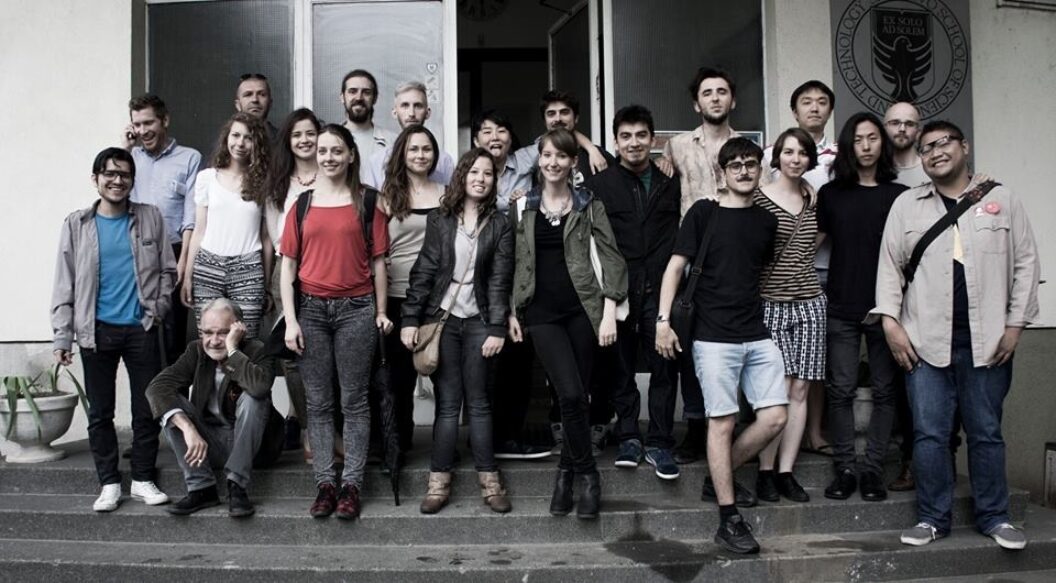 MG Are you a "mentor," then?
BT I like the role of mentor better than the role of teacher or professor. But maybe the term mentor is still too strong. I do not want to influence anybody, you know? I do not want young people to make films like I did. I do not even want that their films look like mine. They must not make films like Béla Tarr, like Fred Kelemen, like Carlos Reygadas, like Jim Jarmusch, like Gus Van Sant … At Film Factory, we do not make clones. My colleagues and I try to respect the limits. Ideally, we must restrain ourselves, and keep a little aside. We can really help these young people who are looking for advice, but we can also damage them greatly if we push too hard and try (maybe unconsciously) to influence their personal choices. It is very difficult. It works just like in everyday life, in the relationships with the people we are close to: in every relationship it is fundamental to understand and respect the differences. 
You know, after The Turin Horse I chose to stop making movies and now my focus is exclusively on helping young people who want to make films. Every day I face a series of particular cases that require particular attention and encouragement. For example, I talk with a person who comes from Japan and has an historical and cultural background different from mine in a certain way, while I talk with a Lithuanian person in a completely different way. The language and the approach I use is different. There is no universal recipe. There must not be.

MG In spite of the fact that we all talk about films by Béla Tarr, you have always insisted on considering your collaborators as co-creators. I am thinking, for instance, of the opening credits of The Turin Horse. Can you tell me about this team-work?
BT You know, for me it is ridiculous when a director says "it is my film." It is everybody's film, because filmmaking is a collective work that requires the talent of all the members of the crew. And not only the talent, but also the physical presence and the spirit, the brain, the sensibility, the empathy of every person on the set. I have always worked with, more or less, the same people, because I feel safe with them, and I know I can fully trust them. Without them, Béla Tarr would have never been a filmmaker: he would have been alone in his room like a moron. Of course, as the director, I have a certain power, the final decision is mine, and so is the responsibility of the finished film; but I need the presence of my collaborators. Now, even if I do not make films anymore, I still ask for the help of some of the people I used to make films with. For example, Fred Kelemen works with me at Sarajevo Film Academy: he takes care of the courses Camera 1 and Camera 2. Since we know each other very well (I know how Fred works and what he's able to do, and he knows the way I work), for me it was natural to ask him to share his technical knowledge, his professional experience and his humanity with the young people in the school. I told you about the creative atmosphere I want to create at the Film Factory of Sarajevo Film Academy: well, ideally it is the same climate of trust that there was on the set of my films.
Fred Kelemen
Michael Guarneri A little background: how did you come into contact with Mr. Béla Tarr?
Fred Kelemen The friendship between me and Béla Tarr began with a glance. In 1990 Béla came to Berlin because a retrospective of his films was being presented at Arsenal Cinema. One day, by chance, we sat in the same café at different tables: we didn't know each other yet, but we noticed each other and our glances met. A few days later, we saw each other—again, by chance—in the office of the Berlin Film Academy [Deutsche Film Und Fernsehakademie Berlin]. We had a talk there and that was the beginning of our acquaintance, which later became a friendship and a working partnership. Our first encounter was twenty-four years ago and a long road led us to our last film, The Turin Horse, which had its world premiere in Berlin, the city where it all started, in 2011.
MG When I talked with Mr. Tarr some days ago, he stressed the importance of his collaborators and the team effort that filmmaking requires. Could you tell me about the atmosphere on the set of Mr. Tarr's films?
FK A film starts off with one person's idea or vision, which is like a spark of fire. But in order to make a film reality, more than an idea is needed, just like more than a spark is needed for a fire to burn: a fire needs wood and air, and a filmmaker needs partners in crime. Many ideas may move into and flow through our minds. The most difficult thing is to detect and salvage them, like a treasure from the abyss of our soul, to bring them to the solid ground of our reality and make them visible. Only there will they shine in the reflecting light of the spirit and represent the beauty of their ulterior origin. And of all this cannot be done by one person alone. That person needs allies, a team of conspirators who share a vision, passion, belief, and confidence: people who are practically, intellectually and spiritually qualified-people able to salvage that treasure. In this world there is a mutual dependence. No one can do anything alone. So on Béla's sets, there was an atmosphere of devotion and conspiracy, concentration, carefulness and patience, the tense and joyful expectation of salvaging a treasure. At least that was my mood.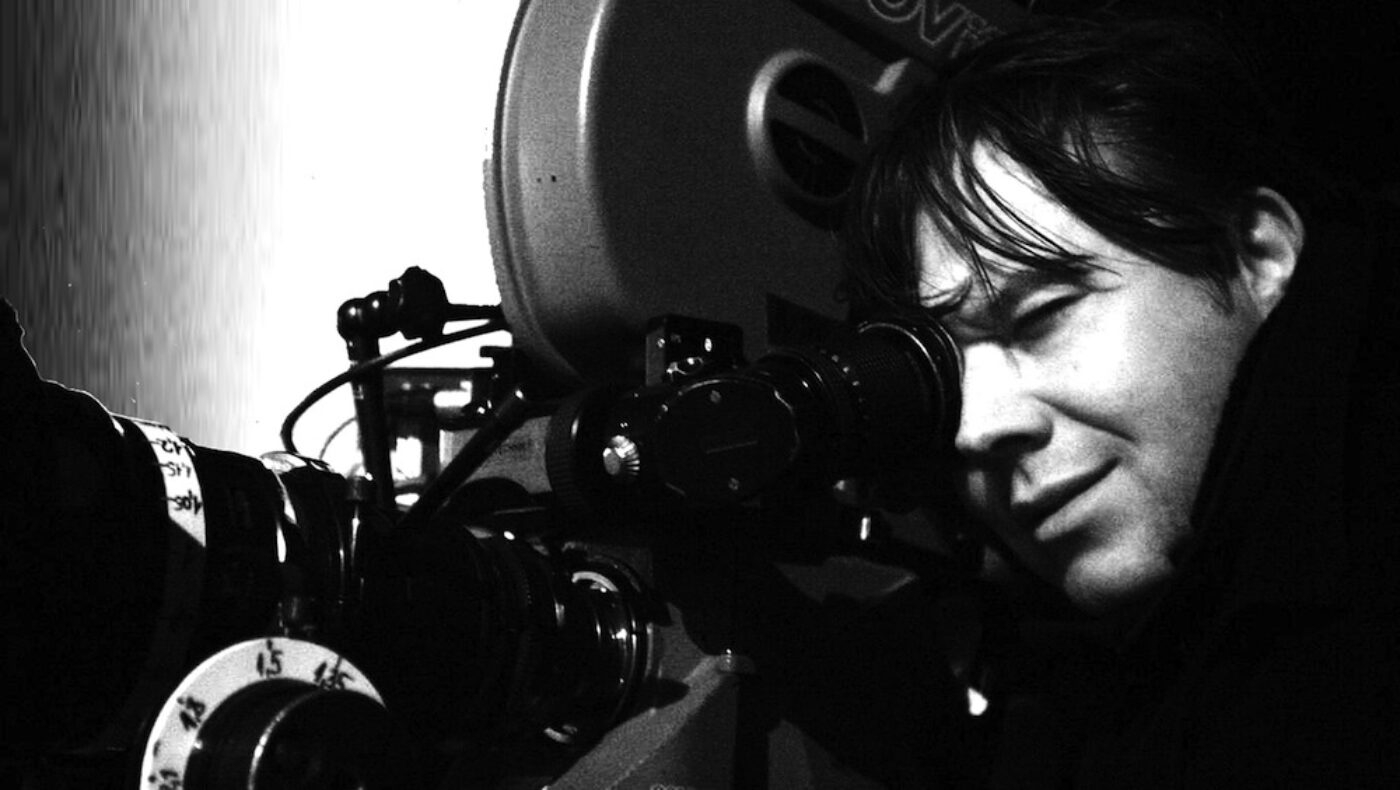 MG What did Mr. Tarr demand from you as a cinematographer and what was the degree of "creative freedom" you had? What is your contribution to the final films, in your opinion?
FK Béla demanded nothing from me. After reading the script, we usually talked about how it would look once it was put into reality. We shared our vision for the whole film as well as the vision of the single scenes and shots, and we talked about how to achieve it practically. It is like dancing together. First you choose the music and listen to it. Then you agree on the style and the steps, the choreography, etcetera. And finally you dance. Creative freedom exists only within the frame of the agreed style and shared vision. If two people decide to dance a tango, of course it would be ridiculous and destructive if one partner suddenly started to dance a waltz, just because he or she feels like it. They would not be able to dance together.My contribution to Béla's last feature films (and to the short film Journey to the Plain) is what you see on the screen.
MG Besides directing your own films (Fate, Frost, Abendland, Krisana … ) and working as a cinematographer for some of Mr. Tarr's films, you also teach at Sarajevo Film Academy. Did you attend film school yourself, when you were a young man?
FK Yes, I attended the Berlin Film Academy from Autumn 1989 to Summer 1994. I started working with students in 1995 at C.E.C.C. [Centre d'Estudis Cinematogràfics de Catalunya] in Barcelona, on the invitation of its director Hectór Fáver, who had seen my film Fate at the film festival in San Sebastian. I was skeptical because I had never done that kind of work before and some students were older than me. But Hectór gave me complete freedom, he had confidence in me and so I worked with students for the first time. It was a very good experience for all sides, and I was invited again. So for some years I led a workshop in Barcelona each Summer. As years passed, I was invited to other film schools, art schools and universities in different countries. I have been working with students from different cultures and backgrounds, and under different circumstances, for nineteen years now. This has given me a lot of experience and I have learned a lot. It is a beautiful work, very creative and meaningful. Like filmmaking, it is all about salvaging treasures. It is a spiritual and practical work which demands the same qualities needed to shoot your own film, just less ego and more patience based on love.
MG Do you consider yourself a teacher and professor?
FK I am an explorer.
MG You teach the courses Camera 1 and Camera 2 at Sarajevo Film Academy. What do you try to teach your students, and how?
FK Yes, in Sarajevo I give camera workshops, while in other film schools I mostly give directing workshops, including script writing and camera work. I do not teach. I do not give lectures. What is essential cannot be learned, it has to be experienced. And I try to help the students to make these experiences. I create certain situations, prepare certain artistic, spiritual, intellectual groundings and, together with the students, I enter these areas. I support the students in walking in and crossing these mental and physical areas. Ideally, in the end, the students have had an individual experience that transmits knowledge to them and makes them stronger, less fearful, less doubtful—an experience that enriches them with the taste of creative joy. It is important to make our souls, and the souls of others, shine.
MG In what way does your current teaching practice differ from the way cinema was taught when you were a cinema student?
FK It differs in many ways. I try to give the students what I always missed and hoped to get.
MG You can teach someone to operate a machine such as a camera. Can cinema, or art in general, be taught in your opinion?
FK Of course, the skilful and intelligent use of tools can be taught. Filmmaking is, inter alia, a craft. Moreover, the view and the sensitivity can be trained; the mind and the heart can be opened and inspired. But the necessary talent cannot certainly be taught. It is a gift. And with regard to cinema, a particular "kinegraphicality," a special sense for this very complex art, is needed. If someone has this gift, he or she should care for it, defend it and work with it, liberate it to let it blossom.
MG What is, in your opinion, the difference between an "amateur" and a "professional" filmmaker?
FK There is no contradiction really. It is just a question of definition. Amateur comes from the word love. In the positive sense, amateurs are those who love what they do and love doing it. But, in a negative sense, an amateur means someone who works on a non-qualified level. In my view, a professional, someone who works on a qualified level, can be an amateur too. This is the way I prefer: working professionally with an amateur heart.
Mihály Víg
Michael Guarneri What was your training as a musician?
Mihály Víg I started playing the violin when I was six and I played it for about two years. I started playing the guitar at the age of twelve and I learned to play the piano and the cello at the age of fourteen. I have never had a so-called "formal" musical education: I am self-taught, or an amateur, if you like. My father Rudolf Víg was a folk music researcher, with an expertise in gypsy music. There was always music playing throughout my childhood, mostly classical music. Johann Sebastian Bach was my father's favorite composer, but he also liked Gregorian chant and the classics from the 20th Century. As for me, soon enough I started working with musicians who were more accomplished than me, and I learned a lot from them.
MG How did you, a musician, come into contact with Mr. Tarr, a filmmaker?
MV More than thirty years ago now, Béla Tarr organized a film club and a video workshop at the Kassák Community Center, in Budapest. There, he surrounded himself with young people who were interested in film. At that time, Béla was a very young, but already successful director. Thanks to him, we were able to watch the classics of film history, and also some masterpieces that had never had an official release in Hungarian film theaters. We were a small group of passionate cinephiles and, besides watching movies, we had the opportunity to use a portable videocamera [hordozható videó rekorder], which was very rare in Hungary in the early '80s. The members of the group (about fifteen people in total) could use this machine in order to make their own films. This is how the workshop worked: during a general assembly, anyone who felt like it could pitch his or her personal film project, and then there was a vote to decide who was going to get the camera and start shooting. After the shooting, the group discussed the material. My friend Zoltán Gazsi was an active participant in Béla's workshop. With that videocamera he used to record the concerts of many Hungarian alternative rock bands, including my own band, Balaton.I also played in another band, Trabant. Back then, Trabant did not play live concerts: we spread our music on home-made samizdat tapes. One day Béla listened to one of our tapes, and he liked one of our songs so much that he asked Zoltán to contact me. Béla welcomed me in his apartment, together with his wife, Ágnes Hranitzky. I remember that a bottle of champagne was on their table. I had met Béla at the film club many times before and we had already been introduced, but that was the day when we really got acquainted. Béla and Ágnes told me that they were preparing a new film-Almanac of Fall-and they asked me if I would compose the music for it. I daringly accepted, and I have been writing music for all their films ever since.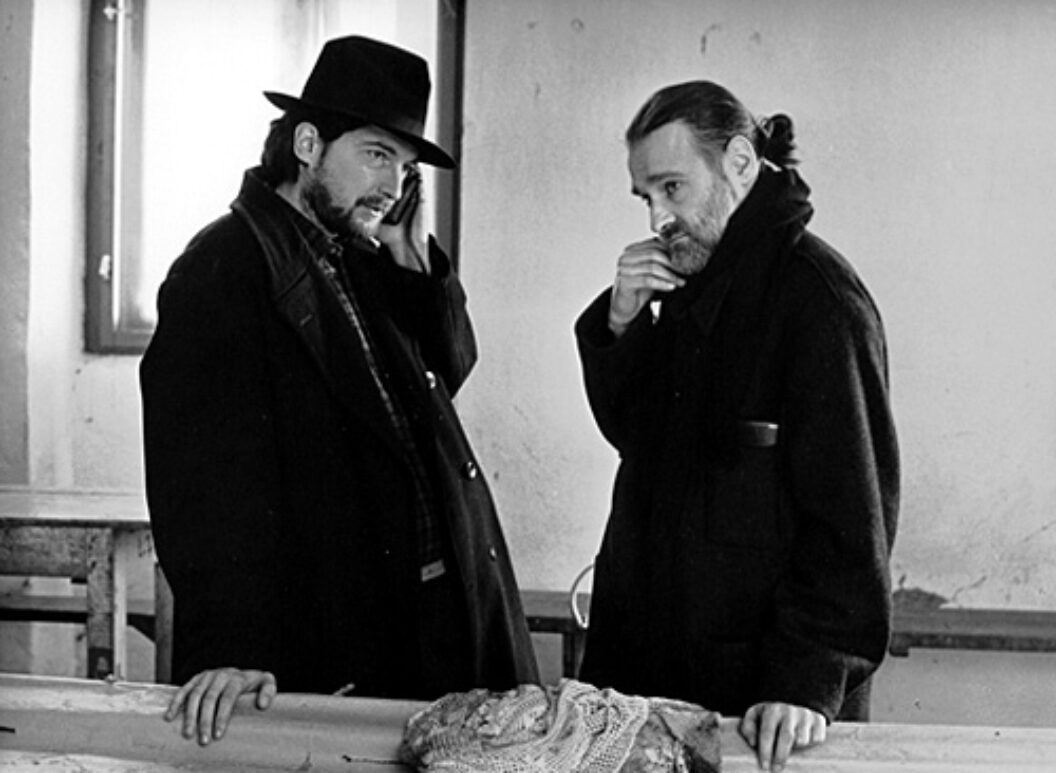 MG When I talked with Mr. Tarr a few weeks ago, he stressed the importance of his collaborators and the team effort filmmaking requires. What did Mr. Tarr ask of you as a musician?
MV Béla is a very determined person, and his ideas about what to do have always been very clear. In spite of that, he always waited for his collaborators to come up with their own opinion. After having carefully listened to other people's ideas, he either accepted them or exercised his right to veto them. Being the film director, Béla is responsible for the film. However, a good film can only be made with a good team: there shouldn't be anyone hanging around doing nothing, everybody should have something to do and contribute. During the shooting of Béla's films, I learned a lot about how to work hard, together with other people, in order to achieve something. As for composing music for Béla, first I read the screenplay and/or the book from which the film is taken. Then, I discuss with Béla the film he has in mind, but not a lot, not in detail. Screenplay in hand, he tells me where he needs the music. After that, I start making drafts and, among the various tracks I compose, he chooses the ones to use. You see, I could feel Béla counted on my ideas and that he trusted me completely. He used to let me fantasize a lot and work things out on my own, at my own pace. If the music I proposed was good for him, he accepted it immediately. When he didn't like the music, though, he turned it down flat. He was always very direct. For the film The Man from London, he deemed a lot of my ideas unusable, saying that they were not "scary enough." For Werckmeister Harmonies, he took the first draft I proposed, because he said it was perfect.
MG So in the films, the music is made before the shooting?
MV Yes, the music is completed before the shooting starts. On Béla's sets, the camera is often moving while my music plays. Then, during post-production, we further synchronize the music to the pictures, and we also add ambient sounds, because the atmosphere plays an important role in Béla's films. Both Béla and I really like spending time working on these kind of noises: squeaks, electrical sounds, rattles, wind, rain …
MG As a composer, were you invited on the set?
MV I used to spend a few days on the set of every film, even if I didn't act in them. This was something both Béla and I deemed important. I am friends with many of the actors and members of the crew, so it was always nice for me to come over to the set and meet them.
MG Do you think there's something specifically Hungarian in the music you composed for Mr. Tarr's films?
MV I really hope there is a lot of Hungary in the music I composed for Béla, but I was also trying to reach a certain degree of universality. In my career, I've written a lot of pentatonic and diatonic melodies: I think that music based on numerical ratios can be simple and universal, like a mathematical equation. At the same time, everyone is affected by his mother tongue and by the culture of his own country. And, after all, folk music is also simple, crystal clear, deep and universal: all the peoples on Earth sing about the same themes and voice their emotions through music, even if their language is different.
MG What is your contribution to the final films, in your opinion?
MV It must be said that we are talking about the fortunate meeting of three people here: Béla Tarr, László Krasznahorkai, and my humble self. When we were working on a film, there was something we didn't have to articulate to each other by using words, because we all knew it already, deep inside ourselves. The person who held this group together and made it work was Béla. Each one of us gave his best without "stealing" anything from the others. László gave his novels; Béla organized the staggering amount of work making these films required; I gave the music.
MG You have also been an actor in Mr. Tarr's films, most notably in Sátántangó, in which you played one of the main characters. How did Mr. Tarr directed your acting?
MV In my teenage years, I had a huge interest in theater and I acted for three years in amateur companies, so I could easily imagine myself as an actor. There were some auditions for Sátántangó, and they told me I could be in the film if I was able to learn the monologues by heart: in the end they picked me for the part, and so I became Irimiás.
As for the shoot, the crew was always punctual and precise. They were incredibly quick and efficient, ready to shoot even in the middle of the immense Hungarian plains [puszta]. I was just asked to be myself and say the words of dialogue as if they were coming from inside of me. Of course Béla gave me instructions, but most of the time he gave me time to think and come up with the solution myself. Anyway, there were a lot of rehersals and re-takes.
MG Could you tell me about the atmosphere on the set of Mr. Tarr's films?
MV The shoots always took place in natural sets, on harsh terrain. We toured rural areas a lot. The crew and the actors lived together during the shooting period: they ate and slept together in the same place, every day. Sixteen-hour shifts, constant pressure, stress. We were bumping on unusable roads for hours every day, on the way to and back from the shoots. I am talking about Sátántangó (that was the film I was on set for all the way through), but the conditions were similar for all the other films by Béla. The cold, the rain, the wind, the light, a machine that got broken somehow: there was always something wrong that made our work harder. In spite of that, the mood was generally good. We felt that something good would have come out of our hard work. Of course Béla was very strained and worn-out. It was during the shooting of Sátántangó that I realized that the film director is a man holding the Great Pyramid of Giza in equilibrium, upside-down on his forehead. In such a situation no one wanted to make things harder for Béla, and we all did the best we could. The bar was set very, very high. We needed to work with all our strength in order to achieve our goal, and it wasn't a problem.
MG Your music contributes a lot to the seemingly hopeless, apocalyptic mood of Mr. Tarr's films. In your view, where does this feeling of sorrow comes from? Is there a cure for it?
MV It seems to me that, from the mid-20th century onwards, all the most serious works of art talk about an incredibly deep crisis. By doing so, however, these works ended up alienating the crowds and becoming unpopular, because it sure isn't pleasant to receive bad news. But apart from the problem of the works' reception, the crisis they deal with existed, and it still exists: we just have to take a look around us to find its signs. Although ignoring the approaching cataclysm is naive (or just plain stupid), those who try to talk about looming disasters have always been accused of making too much noise for nothing. "Birds of ill omen," that's what they are often called. Of course, there is always the possibility of a Deus ex machina coming down from the sky and solving our problems some day, but I don't see why disenchanted people should be stigmatized. Anyway, I personally find a certain humor in Béla's films (especially in Sátántangó). Also, you can feel that there is love, compassion and solidarity with the characters.
As for your question about the "cure" for all the suffering, I think that yes, there is a solution indeed. If we all became "normal" all of a sudden, the solution would be giving what we don't need to those who are in need. This lame sentence illustrates how hard it is to be optimistic these days.
Michael Guarneri is a freelance writer and occasional filmmaker.