Augustus Thompson on making art in the shower, Instagram and his solo show at Ed. Varie.

Discover MFA Programs in Art and Writing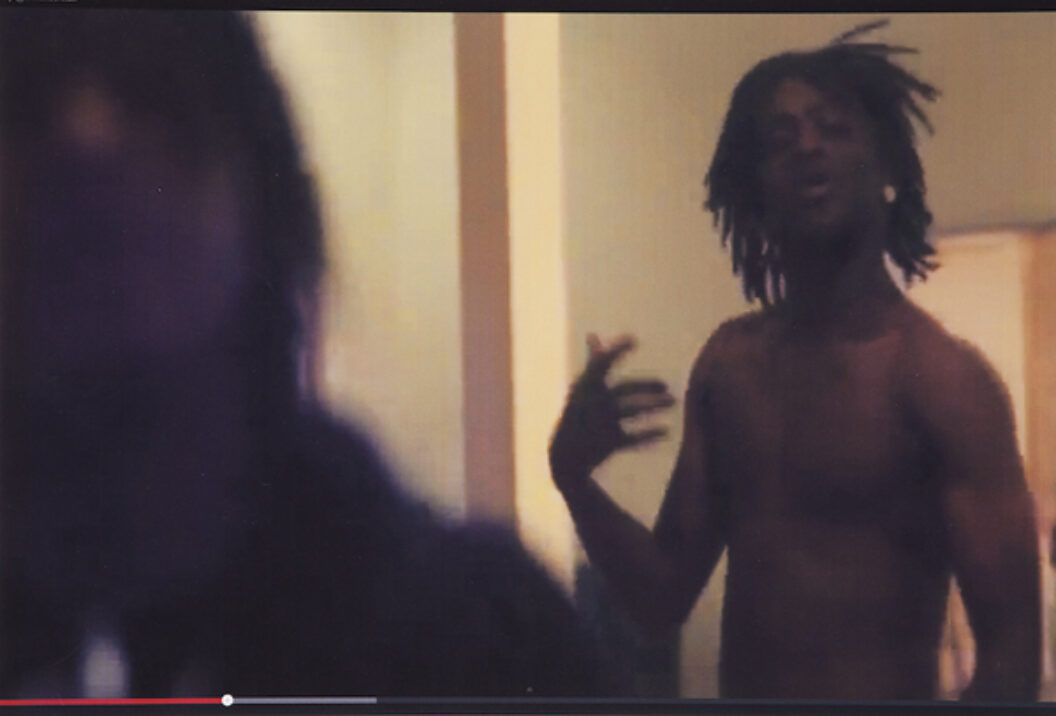 For Augustus Thompson's latest installation at Ed. Varie in New York, the artist has taken on the role of organizer and collagist of cultural information. Building an archival self-portrait by appropriating images from social media feeds, personal photographs, music videos and texts, Thompson layers printed works to form a floor-based collage. Compositions where Chicago rapper Chief Keef's Instagram "selfies" meet aerial shots of the Grand Canyon are superimposed on images of the artist's studio, construction sites and consumer objects. A seemingly infinite combination of potential narratives and associations opens up in the juxtapositions of these prints, resulting in a personal image stream where the mundane and everyday meet the extraordinary.
Antonia Marsh For Hold Tight, which will be your first solo exhibition of 2013, you're preparing a site-specific installation for the gallery, is that right?
Augustus Thompson Yes, the installation will be around 40 or so digital prints on 13 × 19 inch watercolor paper placed on the floor covered with a clear vinyl. I want the audience to walk on the prints, and although hopefully they won't get damaged. I do want a tension to be there because it feels slightly strange to be walking on artwork.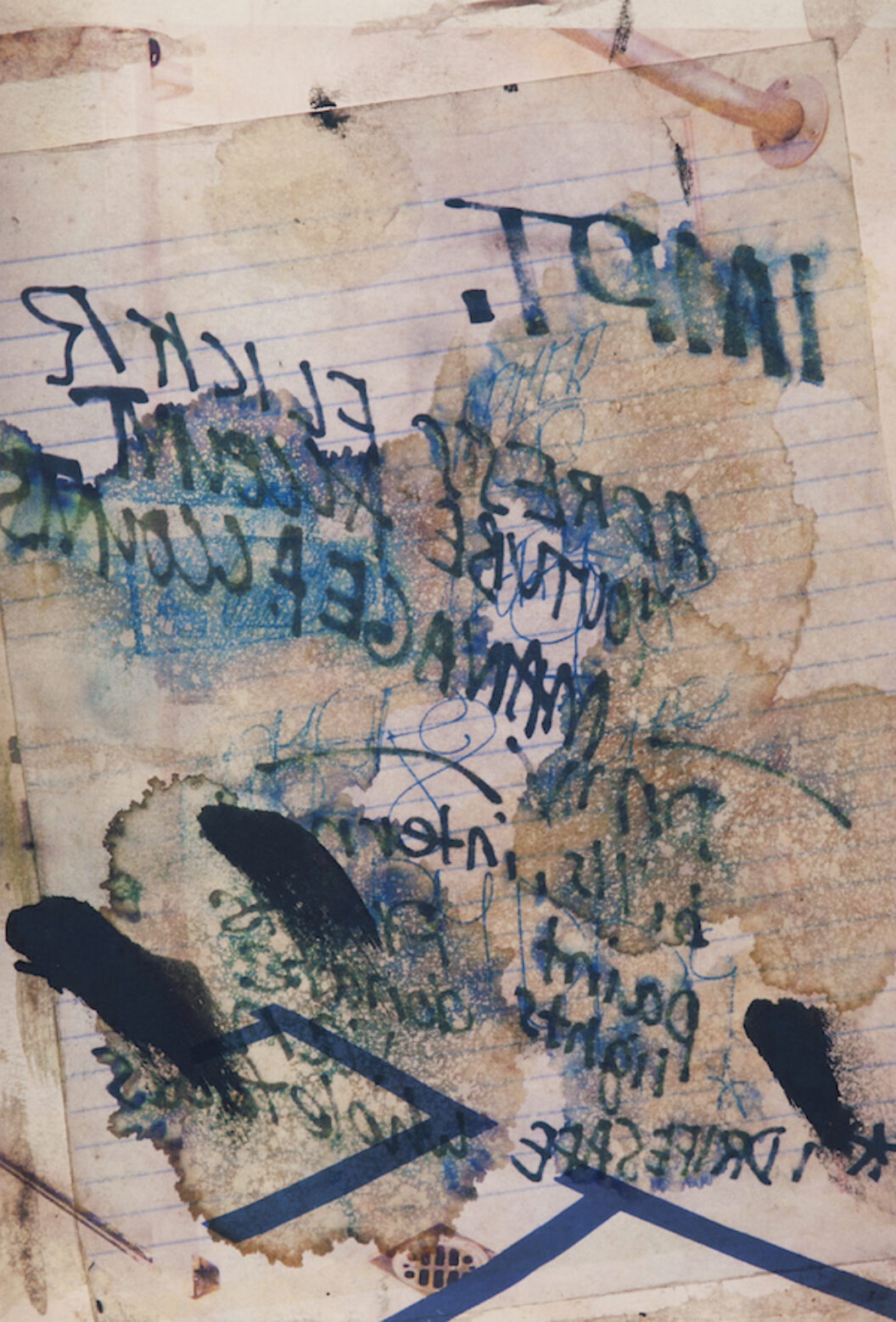 AM What are the origins of the images you print and why did you start thinking that they would exist on the floor?
AT The origins of the images are varied, and before going to print, they exist initially in the form of iPhone screenshots and photographs, screenshots from my desktop computer, and scans from a basic scanner. It felt like a process of layering or a blurring of boundaries: a photo is uploaded from my phone to the computer, a screenshot is taken of that photo in front of another on the desktop, this screenshot is printed then allowed to feed back through the printer where a scan of an object will be printed on top of this already mixed information.
Many of the photographs, scans, and screenshots that make it to print have become recurring in the sense that I keep returning to them to make physical prints from their digital files. These images have become part of my apartment's visual language, images I have grown used to seeing, images I can confide in.
The idea of exhibiting the prints on the floor can be traced back to when I started scattering and then taping paper to the floor of my apartment. Between my bed, work desk, computer desk and possessions, if I couldn't make wall-space, the floor would have to be there for me. Soon after beginning this method I had been set free! I walked on the paper, spit and came on the sheets, drew when I felt like it, glued and painted. I even taped a couple of pieces in the shower. The result was nothing to brag about, but the photograph I took of the paper on the shower floor has become my favorite image to print.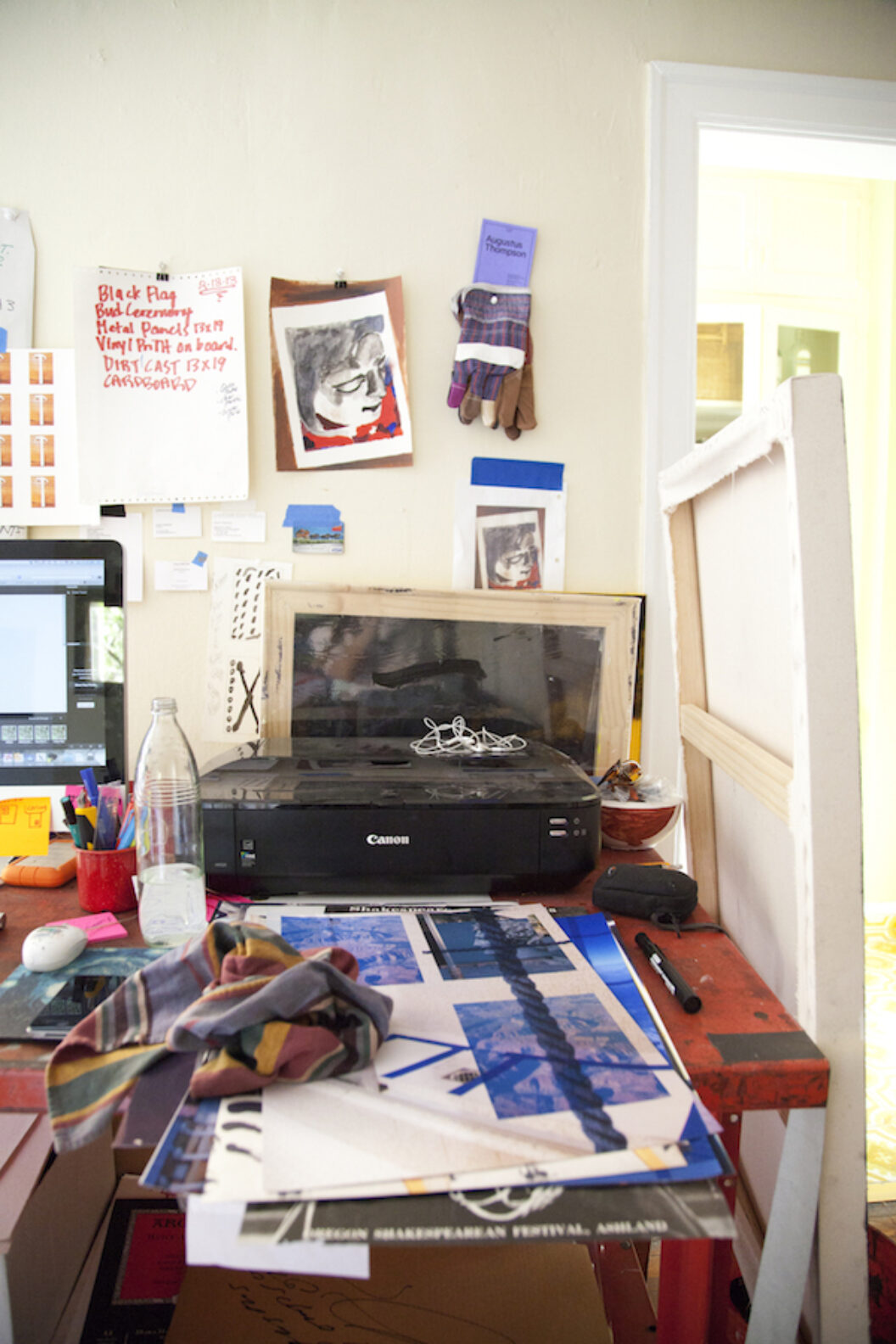 AM You often describe your working method in a lot of detail, right from the size of paper you use to which iPhone version you capture your images with or what Canon printer you use. Why are the specifics of these tools you use so important?
AT I feel like when I'm making the work, it's very important to know that these things were printed by me on my equipment, and not outsourced.
AM I see that. Lots of artists seem to be outsourcing work at the moment.
AT Yes, well obviously outsourcing can provide facilities that people don't have in their studios. Large-format work, for instance. But, the 13 × 19 format was as big as I could go with my resources, and the iPhone is something that we all have. The fact that the photos are made simply from an iPhone and a desktop printer fascinates me because while some of the prints are extraordinary, they're very humble in their origins.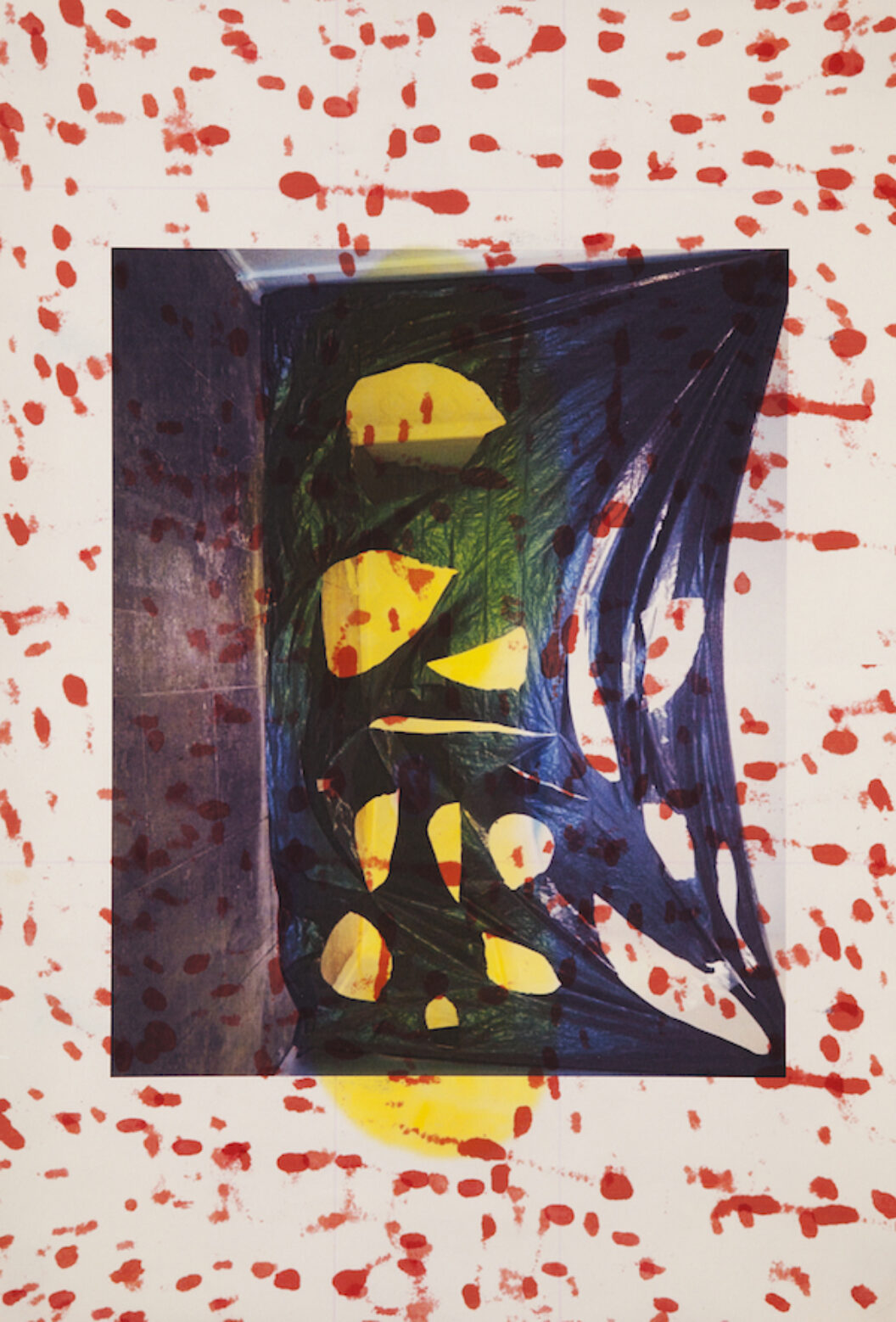 AM Many of the images you work with come from the image stream online: screenshots of YouTube videos or even Instagram uploads. It feels like there's a mediation that happens through the physicality of your tools when you bring these images into the personal, private domain of your apartment, which is also your studio. There is also a similar tension inherent in the image choices that you make, where images of the extravagant lifestyle of a rapper meet photos of your daily landscape. When these images are placed alongside one another on the floor of the gallery space, it feels like they will undergo a sort of flattening, where image hierarchies no longer exist.
AT I'm excited about the floor being a flat plane where these cross sections of Internet imagery, amateur photography, personal views of my house and pieces of art that didn't make it into an exhibition can overlap, crossover and combine, simultaneously inhabiting a physical space.
And those images can allow me to conceptually step out from my interior self into my cultural interests. They can also serve to bring people in and act like a common ground: something they know is also something I know.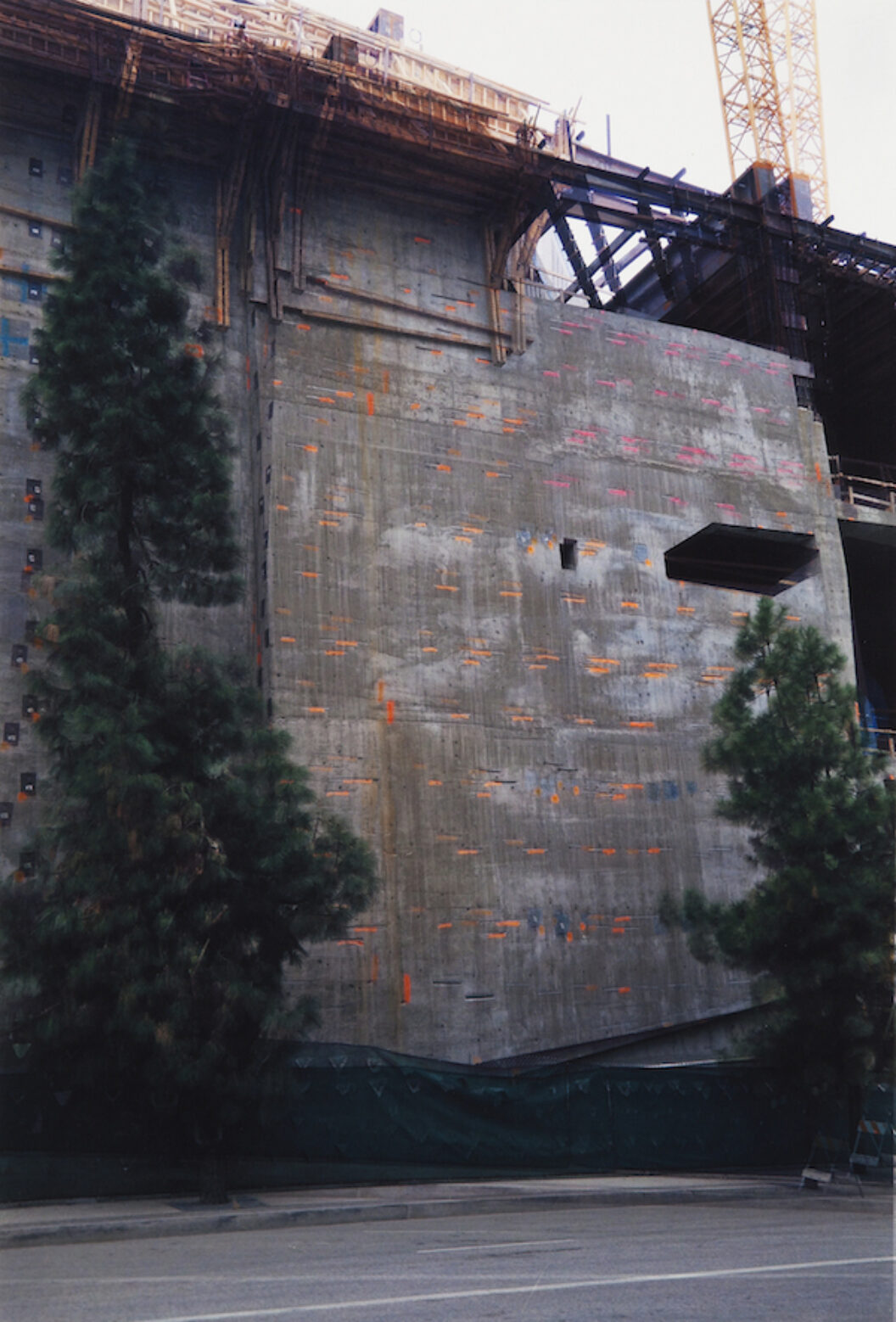 AM Many of the works lean towards abstraction. Have you considered this when putting your compositions together?
AT Definitely. I keep thinking about Matisse and a lot of other painters, who believe that you can't abstract from nothing: abstraction can only occur from nature. So I was able to just freely abstract by having all these images at my disposal and using them to create something new.
AM How are you organizing the works on the floor?
AT I like the idea that I am orchestrating an atmosphere, similar to music.
AM Music keeps coming up in your work, specifically rap. Why does French Montana appear next to an image of a broken van window?
AT I play his music in my van. Music has that overlap in our lives. When I leave the van after listening to French he is still with me, and the song keeps playing. The lyrics may not speak deeply to my soul, but that movement and rhythm of a solid track can make me feel optimism and strength. Rappers have to represent themselves to the fullest in order to achieve success and in some regards this isn't too different from the context I work within. To include rap in my work is something that I feel will only become more intense, someone like Chief Keef can teach us about the neighborhoods of our country. I search for this sort of biographical information and feel that my work is informed more by artist interviews than by art theory, for example.
AM Are you attempting to draw parallels between the work of an artist and rap culture?
AT Much like the references in a rap, my images depend on the viewer's associations. Rap music is a guttural bliss for me and it's been there as long as I can remember. I find it interesting that in the language of rap, there are unique words, pronunciations, and other literary techniques. Songs can be deciphered and through that, the listener gets a sense of the rapper's history and attitude towards their situation. This is not dissimilar to art and of course young artists are hungry like young rappers.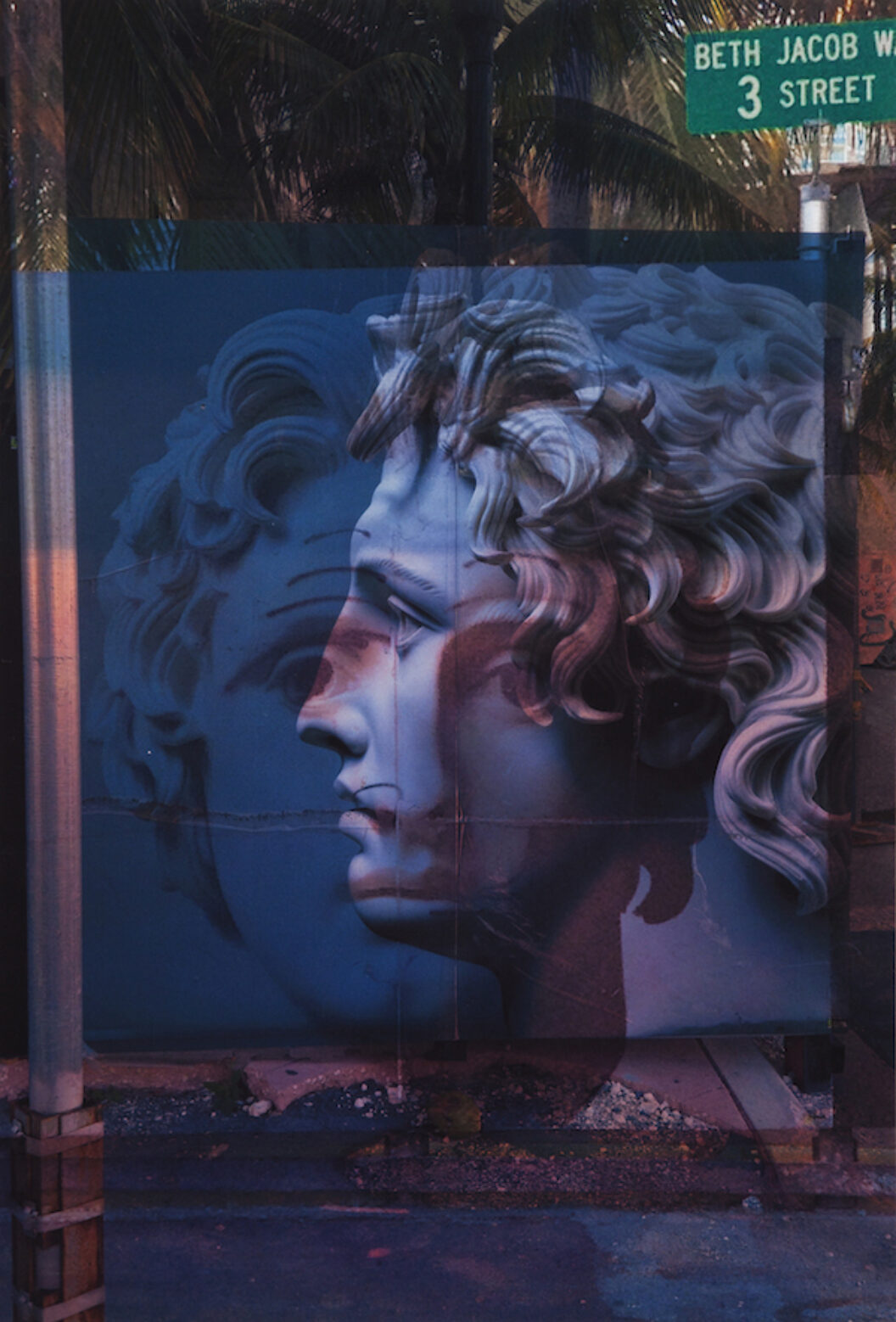 AM The inclusion of popular culture, however obscure, feels like an attempt to relate the images that surround you to those that surround your imagined audience. Do our surroundings and the images we see and collect contribute to our own individual self-image?
AT Yes. These images can serve to represent my place in a larger society in ways that my actual portrait cannot. We project ourselves onto the landscapes that surround us, because we see things in relation to our own histories and we understand through experience. I learn about myself and the culture I live in by reproducing the images I associate myself with.
AM Looking at this body of work in its entirety suggests the existence of the contemporary dérive on the Internet, where the veins of social media replace the winding streets of Paris in the 1960s. Would you understand your work to be a kind of interpretation of Guy Debord's notion of the dérive?
AT Every day is a potential dérive, although of course not in the traditional sense, and I hesitate to claim that the movements I make through image constitute proper dérives. But I do think it's interesting that Debord believed in the psychogeographical element where the decision behind each movement had its underlying and even subconscious reason, much like my decisions to photograph and print something. It's definitely not a free-for-all, but it's very hard to articulate why I shoot one thing and not another and the notion of the dérive is very helpful in imagining this.
Augustus Thompson was born in 1985 in Richlands, Virginia. He lives and works in Los Angeles. Hold Tight will open at Ed. Varie in New York from 6-9pm on Thursday March 7 and will remain on view until April 7 2013.
Antonia Marsh is a writer and independent curator from London, currently completing a Masters in Curatorial Practice at California College of the Arts in San Francisco.