Atlanta: Hip Hop and the South by Richard Maxwell
Michael Schmelling made a book called Atlanta, a photo book about the Atlanta hip-hop scene. Then Richard Maxwell wrote a review of it.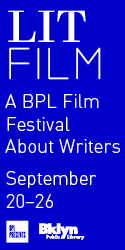 Michael Schmelling made a book called Atlanta. It's a photo book about the Atlanta hip-hop scene. I've never been to Atlanta so, for me, the book is the town.
I've been craving a city with soul. When I grab hold of the book, I sense it is a formidable object, with its shape and heft; like all things good, it feels balanced with the world. Open it to find portraits, skin, caps, cars, rims, and walls. The eyes meet the lens. The colors come correct, the geometry, the words. Atlanta does what the tourism board and chamber of commerce could not do. For starters, two commercial radio stations there play local music—a bona fide civic achievement.
Shawty
Lo D4L
Gucci Mane
Soulja Boy
Lil Texas
Young Dro Yung
LA Young
Jit Gritz
Three Stacks
Big Boi
Paper Boi
Young G
G-Baby
My friend Emily was saying the other day that she has trouble telling her interns apart. The turnover is high in her office, but mainly nowadays when kids don't have a lot of money to buy clothes they don't go thrift shopping. They go to H&M or Old Navy because it's cheap and new. Your personal statement is then limited to the company line. So the price you pay is looking the same. Maybe kids crave that. But I want to celebrate places where creative individuality still happens. Chart a course from the heart.
Past music scenes: Seattle, Chicago, Austin, Minneapolis. Add New York to the list, London. Look at the countless mix tapes buried in the bottom of your drawer, in the glovebox of your car, stacks of unmarked CDs in cracked plastic or serving as coasters, reminders that nothing lasts. The appropriateness of the photo book: the photo is all about the moment of decision to capture. Both the scene and the photo acknowledge: nothing lasts. Like punk bands of the late '70s and early '80s, words and sounds caught and reaped from the trash heap called "right now." The photo book is meant to last: quaint, from a bygone era, elegant with decorum.
Richard Maxwell is a writer and director of plays who lives in New York City. Neutral Hero will premiere at Kunsten Festival, Brussels, in May 2011.
Originally published in
Featuring interviews with Jim Nutt and Gladys Nilsson, Rochelle Feinstein, Rae Armantrout, Tristan Garcia, Apichatpong Weerasethakul, The Bug, Sarah Michelson, and Adam Pendleton.