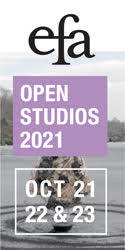 It is already hot
at seven-thirty in the morning
when the women stand
with wet bundles.
The stubborn laundry
will not shake open
as they hang it out.
The shirts, they don't want
to retake shape in the air,
showing the bulge
of a boy's heart.
The cotton pants
keep themselves crouched,
knowing the slightest movement
could be noticed.
The socks are tongues
which want to say nothing
of a foot's particular shape
walking at night.
The women also have fear
and tell this to the clothes
exposed on the line;
there isn't one who doesn't know
a mother's terrible story.
But the women have no patience left
and believe the clothes must be practical.
They want to stuff every pocket and seam
with strong yellow sun
to be tossed out
like blinding grenades
protecting their daughters and sons.
Victoria Redel is a member of the steering committee of Artists' Call, teaches composition at Columbia University. Co-Editor of Homage to El Salvador, forthcoming. Her poems have appeared in New England Review/Bread Loaf Quarterly, Prairie Schooner and Two Plus Two.
Originally published in
Cindy Sherman, Dario Fo, Bruce Weber, Lisa Fonssagrives-Penn, and Raymond Voinquel.