Assisted Living by Gary Lutz
She had brought herself up out of one of the more caustic religions of the middle counties, then ran away to that blocked-in, secondary city, the one summoning itself clumsily upwards downstate. I was down there temporarily from the tertiary one.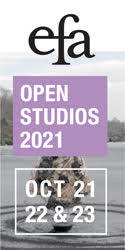 She had brought herself up out of one of the more caustic religions of the middle counties, then ran away to that blocked-in, secondary city, the one summoning itself clumsily upwards downstate. I was down there temporarily from the tertiary one. Whether she came on to me or just came at me testily, without much sleep to her name, should not make any difference now. I tried to be a father to her, and she wanted to try being a daughter—that was to be the understanding, effective whenever.

Twenty-three, twenty-four, she was already sinking in a life of mild peril, of shortages sought out.
She was staying in what had once been a magnificence of a building—eleven limestone storeys—with three roommates, though each had a room, and she knew people of all walks and wrongful pockets of life.
She wanted to report to me. That was my importance to her. I forget the earliest accounts, but a later one was about her youngest sister's knack for looking at people a little older and thinking only "Hostel: house: hospital: hospice."
I never got the roster of siblings right, but they were mostly sisters dropped off at peewee colleges that each had a pond and a climbing wall with trampolines underneath. They were all majoring in medical billing. They all adored her and told her to stop fooling herself away on straw men, older men, ones who knew their place only if you walked them to a map and pointed out just how stringy and facetious their part of the world really looked in a cartographer's dullard colors.
Another report: Her mother these days was reachable only through regular, slowpoke mail—fatted envelopes that came back unopened but bearing signs of purposefully rough handling, cross-room tosses.
She had larger, veinier hands, her TMJ was creakier than mine, her hair had been pruned to incoherence. (It looked sketched onto the skull, then scumbled.) She had me beat with her pirated culture and that unjust élan of the validly but modestly depressed. She wore sweeping sleeves reaching all the way to thumbnails gnawed raw. She claimed she was paid to sit with stay-at-home couples while they sent their kids out for papers, coffee, out-of-town tobacco. Her other job was at a custard shop.
There wasn't much testing of affections on each other. At most, one afternoon, I wound a couple of sidewalk-vendor necklaces around her wrists, which were thicker in the bone than mine, though who was I to be limbed so cleanly at fifty?
She had been portioned to just over six feet. Life had harshened on her dearly. She asked about my former wives, and why, in my describings, I'd let what they ate look like the vegetal grime it was. The second of them, I said, was just one of those overcared-for types, a belonger last seen caught comically in a crosswalk.
But this one, this grown but unboosted girl, had different, sounder hurts.
Everything, I repeat, was on the level. It was so level we could set things out on it, the whole of whatever it was, with its jumpiness and discomposures, without anything of hers ever having to touch anything of mine.
We faced each other in a bed just the one time, at my hotel. She woke me in a tremble and said, "I know what's going to happen, but I don't know just what."
I soon enough had to go back to my city, where I feared for my livelihood. She was against doing anything on a phone and could write only on a severe sort of gray stationery that was harder and harder to find at a good price.
I fell into the old, retaliatory life. I saw a lot of a nervy man some years my junior at work. Everything to him had to have a sexual result. I called things off with him after a few weeks of giving myself the third degree. It was a time the world over of pushes to cross yourself out. I wandered one day into one of those warehouse shopping clubs. I wasn't a member, but a man in a smock waved me through. I walked and walked until I came to an aisle where my eye was caught by a box with the taunt "24 COUNT." It was all I could do to stop myself from breaking the thing open and counting them out one by one, whatever they fuckingly foolishly were—pouched chippings from something cracklier, I gathered.
Nine, ten months later, I bumped into her at a bus terminal. Or maybe it was a car service. She was wearing old-looking clothes that were new to me. She had a handbag—a first. She was applying to veterinary schools, she said. (We shook hands over it.) I said that at my age, you start to realize you might have loved only once, if that. This came out sounding newsy and impatient.
She said, "It's been years."
Gary Lutz's books include Stories in the Worst Way, Divorcer, and The Gotham Grammarian, all from Calamari Press. Assisted Living, a chapbook of fictions, will be published by Future Tense Books in late 2016.
Originally published in
Featuring interviews with Sarah Oppenheimer, Mel Chin, Marina Rosenfeld, Okwui Okpokwasili, Laia Jufresa, Nell Zink, Jen Bervin, and Dianna Frid.