Burnished, Etched, Emblazoned: Asiya Wadud Interviewed by Emily Skillings
On documentary poetics and the interconnectedness of crises.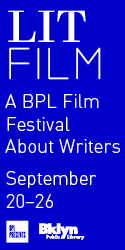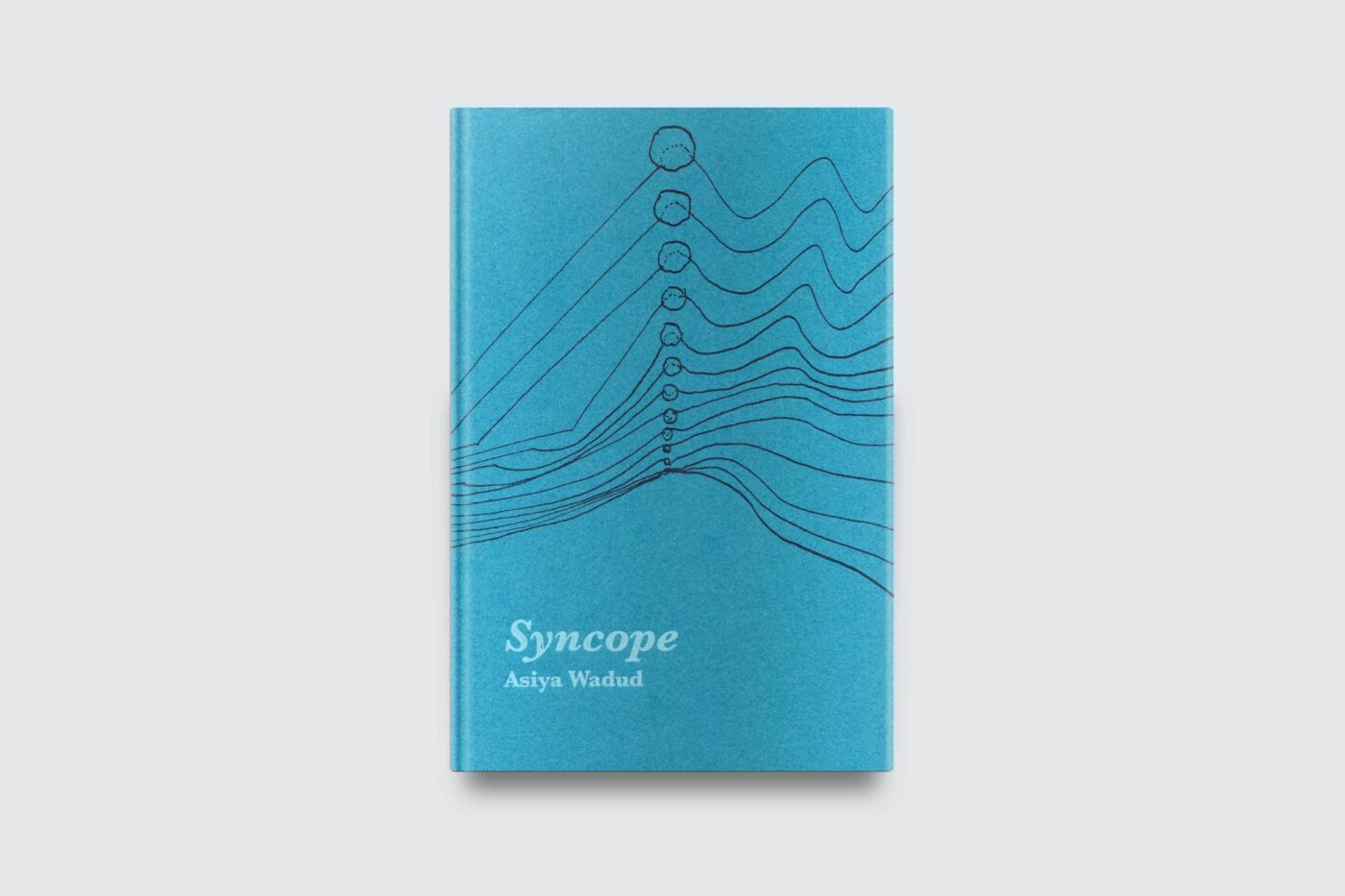 Asiya Wadud is writing incredibly urgent poems that centralize narratives of the migrant crisis across the globe. I write "migrant," and then I hesitate, and this hesitation comes from Wadud, our conversations, and my reading of her work. We are trained through repeated language to think "migrant" when we mean "person fleeing," "person leaving." Migrant and person are not interchangeable terms, this work, this poet insists. I first had the unforgettable experience of listening to Wadud read in a small theater in Hudson, New York, where I was working as an administrator for a summer writing workshop. When this conversation began over a year ago, Wadud had recently published Crosslight for Youngbird, a series of interwoven narratives and voices drawn from research, the news, and personal experience surrounding the catastrophic intersections and causalities/casualties of migration, nationalism, and empire.
In the intervening months, she published two additional volumes: day pulls down the sky / a filament in gold leaf, a book of poetic responses to the songs of choreographer Okwui Okpokwasili, and Syncope (Ugly Duckling Presse), a choral book-length poem that focuses its attention towards the "Left-to-Die" boat, a small rubber vessel on its way from Libya to Italy carrying seventy-two passengers whose cries for help and assistance from various governments were ignored for fourteen days. Only eleven of the passengers survived. In Syncope, what emerges is at once document, lyric, eulogy, chorus or as Wadud subtitles the poem, "A reckoning, a recitation, a dirge, an imprint."
—Emily Skillings
ES I want to begin by mentioning that your book has this line in it, a line I think about often because of its beauty and complexity:
The Fibonacci catacombs of my one neighbor's sunflower
AW When I was eight years old, we lived on a street of quiet townhouses. This was right outside of Washington, DC. Cater-cornered from our own house was this house with one radiant sunflower in the front yard. I don't remember very much about the house itself, but the sunflower left an enduring imprint. I loved this sunflower. It had this electricity for me; it was this magnetic force. Sometimes I would sit and watch it. In my memory it was always encased in sunlight. I think it was taller than me. There were no other sunflowers in the front yard, and inside the manicured front lawn, this sunflower appeared to rise out of nothingness.
When I started reading Clarice Lispector's work a few years ago, I was reminded of the sunflower and its strangeness. Now, I think of that sunflower often. It had such a stabilizing structure, so calm but certain in its Fibonacci mathematics. I think that sunflower stands in for all sunflowers for me. Every time I see a sunflower, I remember that first one I loved. I don't remember ever walking across the street to see the sunflower up close. It was always from the distance of my window.
ES Virginia Woolf says of sunflowers in her incredible and deeply strange essay "On Being Ill," "[Flowers] all gently incline their heads to the breeze—all, with the exception of the heavy sunflower, who proudly acknowledges the sun at midday, and perhaps at midnight rebuffs the moon."
I've had the pleasure of hearing you read from your recently published book, Crosslight for Youngbird, probably a half-dozen times. The first time we were in Hudson, New York, and you read the poem "Lida meet lorry," which is a response to the tragic asphyxiation of seventy-one people seeking asylum in Germany—from Syria, Iraq, and Afghanistan—in a refrigerated lorry in Parndorf, Austria. What struck me was your use of repetition as a kind of insistence. The names are repeated. We are not allowed to forget them. The anaphora also underscores the unending historical violences associated with migration, displacement, the enforcement of geopolitical borders, and genocide. Repetition both carries and dislocates us. Can you talk a little about this facet of your work, the way it is often returning to itself, asking us to return?
AW Most of the pieces in the first half of Crosslight were written the week when I first met you. I was taking a workshop at the Home School in Hudson, and it was a time when the ideas for this project really crystallized for me. The summer of 2016 saw a surge of movement by people fleeing the many crises throughout the Middle East, North Africa, and West Africa. The nature of the news cycle is that no matter how urgent a catastrophe, within a few days, it disappears from the collective consciousness and memory. Something newly urgent demands our attention. So, crises begin to loop, to fold in on themselves again and again with a sort of short-range brokenness. The layering that could begin to form a narrative doesn't form, because our memory of previous similar catastrophes is so scant. In the absence of our memory of past linked crises, it's difficult to see how individual events are connected. Entire pateras of people drowning at arm's length from rescue in the Mediterranean doesn't happen within a void. It is a single event in a larger, linked web of events.
I repeat myself and use anaphora and repetition so much in an effort to remind us that we have been here before. It's a way to burnish something, memorialize it—eulogize it, create a rightful reverberation around it.
I went to Catholic school from second grade through twelfth grade and spent many hours at Mass. Those prayers and rituals are seared into me, particularly their insistence and repetition, which created this mystical, dervishing quality for me when I was little. Saying something again and again is not the same as conjuring a person's full life, but I think it does make us more keenly bear the weight of the absence. Forced migration is often movement without anchor or rudder, and saying a name has a sort of stabilizing quality to it—it directs our focus, hones it.
Insisting also creates a kind of claustrophobia, a tight space where you are turned toward the thing you are naming and looking at all the qualities of it.
ES In her essay "Defacing the Monument," Susan Briante positions Muriel Rukeyser as an artist who lets the victims of atrocities "speak for themselves," instead of using them as conduits or puppets. Your own work employs and quotes "the record" in order to correct the record. I'm also thinking here of writers such as M. NourbeSe Philip and Mark Nowak and visual artists like Alexandra Bell and their practices of "extending the document," as Rukeyser puts it. Could you talk a little bit about your relationship to "documentary poetics," as a term, as a form?
AW Right now, I'm reading Saidiya Hartman's new book, Wayward Lives, Beautiful Experiments, which, like all her work, looks at the role of the archive, what it means to be cast in an archive, and what the record can and cannot ever take into account. As the title points out, Hartman is especially interested in the record as it relates to "waywardness," and in this case, waywardness as it relates to black women at the turn of the twentieth century. This book is a cogent reminder of how a record encapsulates a single moment in a reel of moments—it's a mere snapshot. The acts that become noteworthy are the ones that are wayward by someone's standard of civility, goodness, godliness, cleanliness, righteousness.
I am interested in the fissures and the breaks, what happens just beyond the frame of the official record. I think about the work this headline does: Dozens of migrants drown off Tunisia coast after leaving Libya. I saw it in Reuters and thought about the collection of decisions that resulted in that aseptic announcement. What cues are relayed in calling the dozens of people "migrants" instead of "people"? Is this a kind of shorthand? Crosslight and Syncope deal with the news and try to extend the provocation of newsworthiness. What is worthy of the news? If the news tells us repeatedly that it will write only stories of black death, what then, can we surmise about its value on black life? What is the long afterlife of a photo that shows dozens of black people drowned as they make a failed attempt to Lampedusa?
Official documents and 'the record' speak volumes in their woeful and willful absences. Every absence is a choice. What is that place where the news, the laws governing us, and our own ethics interact? I think that's a place I try and return to.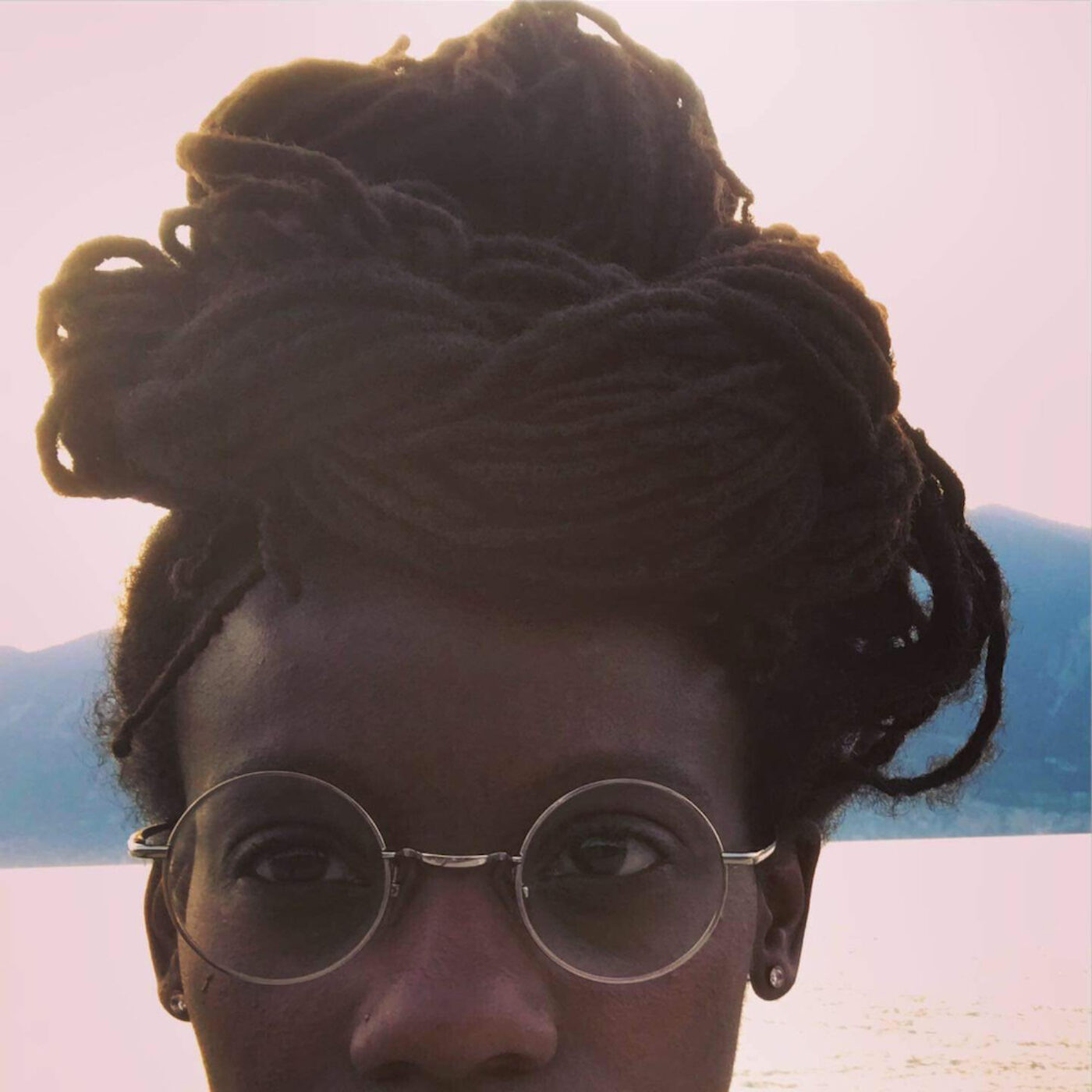 ES I'm so glad you mentioned Hartman, because I was thinking of your work when I read an interview with her in which she said, "I work a lot with scraps of the archive. I work a lot with unknown persons, nameless figures, ensembles, collectives, multitudes, the chorus. That's where my imagination of practice resides. That's where my heart resides." I love this quote because we don't often think of the archive as a place for the heart. Hartman's project of shifting the center towards the margin and creating space for the imagination within archival work—"critical fabulations," as she calls them—acknowledges that there has been so much erased, that it is not only valuable but necessary that we engage the imagination and the heart when we are confronted with these fragments, names, lives, persons.
Crosslight seems to be written in the form of discrete entries, in that many of the texts hold single events. The "I" of the poems seems to be mutable and at times disappears completely. Reading Syncope, there is this feeling of a chorus, because the long poem is written in first person plural, and there is only one event. Can you talk a bit about this shift from a "crisis" in a global sense to a concentrated moment, to a "we"?
AW That passage from Hartman resonates so deeply with how I have been thinking about what the news can and can't tell us.
I think any one of the events that I wrote about in Crosslight could have been extended to a book-length piece, much like Syncope, but with that project, I was interested in accumulation—the gathering, the collection, the building up of many stories and events that point to different moments in the same, intertwined migration crises.
With Syncope I was thinking about how the "Left-to-Die" boat drifted for fourteen long days. An hour must be an impossibly long time to drift without knowing whether you're ultimately going to be rescued. A day must be a long time. Fourteen days I cannot fathom. So, I wanted to try to sit with this single event, to stretch it out and see about the silences that fourteen days could embody and then embed. I was not on that vessel. I relied on news stories and a report from Forensic Architecture to write Syncope.
I also wanted to focus on a single event in order to give myself time to unravel some of the questions with which the book contends: What does it mean to see a boat full of seventy-two distressed people and sail past them? What does it mean to be aboard a boat and watch thirty-eight different vessels see you and decide each time that they were not going to aid you? What does it mean to be a pilot on the helicopter that lowered biscuits to the passengers but not intervene any further?
ES What is it like for you to watch these questions accumulate? To have them build up a pressure inside the text? Do you feel obliged to answer them?
AW There are so many questions to sit with from the events surrounding the "Left-To-Die" boat case. Some of the questions I ask knowing that if there was an answer, then perhaps those aboard would not have been left to drift and ultimately perish. Part of me wants the questions to accumulate as a way of showing that there are so many questions that we can never answer, but have to ask ourselves—I think. With that book, I wanted to open up a space to sit with the silence of the no reply.
ES You have recently completed two projects that are in conversation with performers. One project is No Knowledge Is Complete Until It Passes Through My Body, which I understand to be a kind of textual score written for and as a response to the work of dancer and choreographer Okwui Okpokwasili.
AW I first encountered Okwui Okpokwasili's work in 2015 when I saw Bronx Gothic, which is about many things, including how to inhabit space as a young, black girl growing up in the Bronx. What resonated for me then and continues to strike me was how Okwui allowed herself to be on stage. There were so many moments where she pushes the limits of time, past the moment when a movement could reasonably end, and propels herself into a new space. I love her work for this quality, and it's left a lasting imprint on my own practice. Actually, it's informed all of my practice. But it's demanding—I assume as a performer—and also as witness. It's demanding to stick with this intensity.
Okwui and I also recently worked on a book, a duet, day pulls down the sky / a filament in gold leaf, which is a series of songs she wrote and poems I wrote in response. I worked on No Knowledge Is Complete Until It Passes Through My Body before I knew Okwui, when I was just following all of her work, seeing everything multiple times, and in that, trying to understand what it means to turn your attention to something. I had this idea to write a book of transmissions, poems, and scores that translate Okwui's work onto the page and then once more translates the book back into movement.
I rely on performance because sometimes it feels like a more precise durational language, or a different precision. I also wonder how I can say the same thing in as many ways as possible, which is why I like the idea of seeing a performance, writing poems around them and through them and thinking about how these poems can also move. It reminds me a little of the childhood game Telephone, which I will always love. What gets reconfigured, lost, shuffled, forgotten, discarded in the retelling, and then, too, what gets burnished, etched, emblazoned, magnified, becomes hyperbolic, archived as history.
ES Do you have any unfinished projects? Ones that you may pick up again or have decided not to move forward with?
AW For the past year, I've been trying to write an essay, "Straight lines, knots, quarter turns—repeat," and am really getting nowhere with it. It is nominally about stillness, propulsion, getting caught, and staying in a knotted space, and it is written in conversation with Okwui's piece Poor People's TV Room. I finally finished a version of it, maybe one of many versions. But I think the essay's title governs how I always try and work.
I was listening to the news and thinking about the long lineage of the violent act our president committed recently in Iran, and thinking about how the act will reverberate into the future. I am reminded of how acts are threaded, how they affix themselves to one another. Simultaneously reaching back and extending forward in this sort of "if/then" or "when/then" is where I try and stay. Sometimes I feel like I circle the same four themes again and again without turning my attention to something else. But maybe it is okay to circle the things we circle, or look at the straight line of them, the knot of them, and sit with the slight turns of them.
Syncope is available for purchase here.
Emily Skillings is the author of the poetry collection Fort Not (The Song Cave, 2017), which Publishers Weekly called a "fabulously eccentric, hypnotic, and hypervigilant debut." She is a member of the Belladonna* Collaborative, a feminist poetry collective, small press, and event series. Skillings received her MFA from Columbia University, where she was a Creative Writing Teaching Fellow in 2017, and has taught creative writing at Yale University, Columbia University, Parsons School of Design, Poets House, the 92nd Street Y, and through Brooklyn Poets. She lives in Brooklyn.