Arturo Ruiz del Pozo's Composiciones Nativas and Miguel Flores's Primitivo by Renato Gómez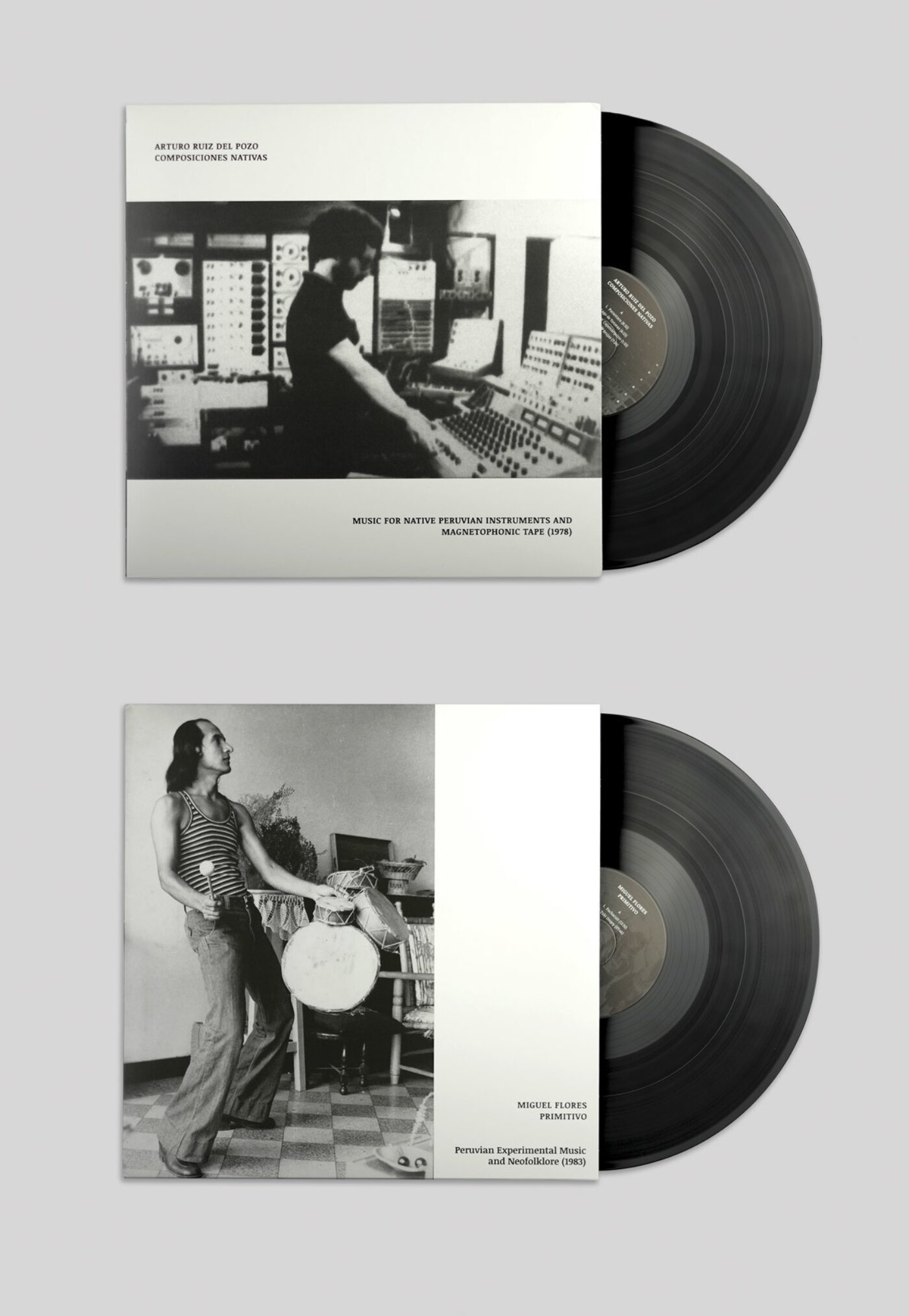 Peru is an experiment—from colony to slavery to independence to diasporic migration; from military to revolutionary to criollo dictatorship; and then from corruption to neoliberalism to democracy to, finally, more corruption. (Can someone rewind the tape and get us back to side A please?) In the 1970s, out of this motley salad of historical tensions came musicians Arturo Ruiz del Pozo and Miguel Flores, who questioned the nature of Peru's cultural production and identity with sound.
But before getting to them, I advise giving a listen to the more accessible Fuera de la Ciudad by El Polen—a 1973 "rock" album that's actually pure Andean folklore. Scorned by the bourgeois mass media upon its release, the album is a marvelous conceptual maneuver that brings together divided musics, the beauty of the indigenous coexisting with the popular sound of the time.
It's also important to note that while many believe President Juan Velasco Alvarado's revolutionary dictatorship (1968–1975) completely destroyed the Peruvian music scene of the period—that's not quite true. Those young rockers, often protagonists of television and radio programs, simply put on business suits or left the country (or switched to a more profitable style of music, like cumbia). Ironically, this government also tried to ensure that some traditions were revived and respected, so folkloric material was revitalized through radio broadcasts in Lima, even though such music was already massively popular in the far corners of the country. The capital, as always, had its back to the rest of Peru.
It's in this context that del Pozo's Composiciones Nativas (1978) and Flores's Primitivo (1983)—both recently reissued by Buh Records—come into being, taking things a leap further, to our aural rescue. In an almost symbolic act, del Pozo takes an array of native instruments to London. The Andean references come through by way of mesmerizing electronic manipulations, influenced by Peruvian avant-garde composers Édgar Valcárcel and César Bolaños. Flores's Primitivo reaches this same height through tape manipulation, novel recording techniques, and a compositional freedom colored by free-jazz roots. Here, Flores, the former drummer of the heavy psych band Pax, dresses down any rock 'n' roll pretensions in order to reach an ancient but future-facing Peru that is open to admixtures of folk, minimalism, and musique concrète.
With a five-year gap between these recordings, their creative correspondence is in the deconstruction of native sound textures. Both approaches look to the past to shatter their present. The endless ideological and cultural stalemate of colonial culture is broken up into a creative terrain for exploration, an out-of-time place where it's possible to imagine a new future. Listening to these albums, you can even imagine yourself in the Andes listening to sounds ring through an empty path in a town square. The textures in these compositions are so familiar, despite their experimental nature, that they embrace you with nostalgia and hope.
Renato Gómez is a Peruvian musician, poet, and visual artist based in Barcelona. His most recent album is No Mightier Creatures (AiZu, 2018).
Originally published in
Featuring interviews with Chris Martin, Cy Gavin, Tauba Auerbach, Sam Hillmer, Amy Jenkins, Florian Meisenberg, John Akomfrah, Simone Forti, Ottessa Moshfegh, and Anna Moschovakis