Artistic License: Contracts and Aesthetics by Sharmila Venkatasubban
London attorney and curator Daniel McClean finds intersections between art and law through curatorial projects.

Discover MFA Programs in Art and Writing
Offer & Exchange, an ongoing series of commissions co-curated with Lisa Rosendahl (director of the Baltic Art Center in Sweden), negotiates situations between artists, museums, galleries, collectors, and the public that challenge assumptions using the history of seminal curator, dealer and publicist Seth Siegelaub's work as point of departure.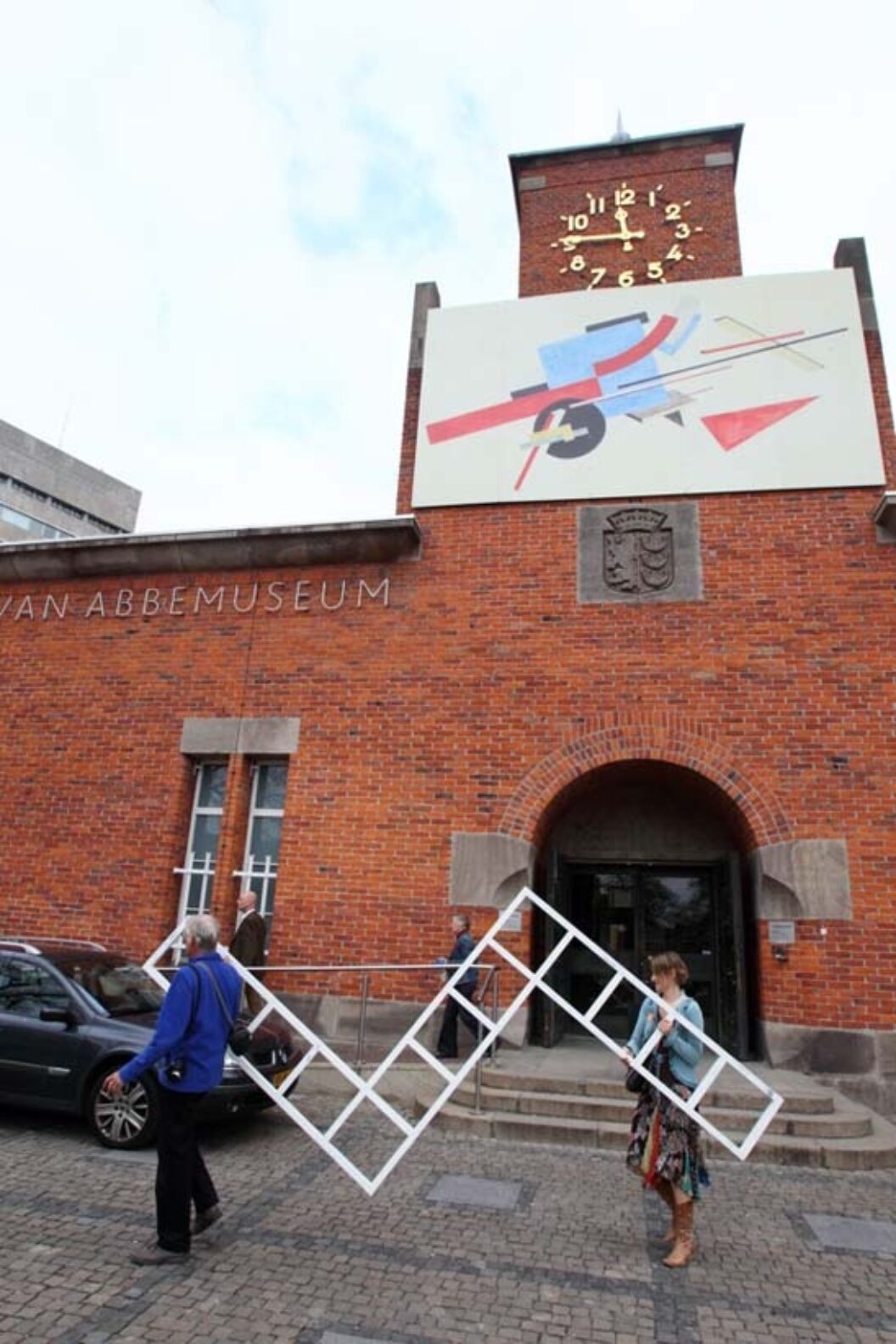 In 1971, Seth Siegelaub — seminal curator, dealer and publicist — drafted "The Artists' Reserved Rights Transfer and Sale Agreement," a legal document that confronted perceived inequities in the art world by setting controversial terms for the sale of art works. For example, artists must be compensated at the time of resale if their work has appreciated in value; or collectors must actually sign their name to the agreement, limiting undeclared monetary exchange. The three-page paper was adhered to the art object when possible, or pasted to a separate "notice of ownership" that traveled with ephemera during transfers. In other words, it would become a physical component of the work — and a function of Siegelaub's larger project to politicize economic relationships within the art market. He interviewed hundreds of artists before writing the contract and hired a lawyer to help him do it.
"The contract becomes a fascinating site of reflection," says Daniel McClean, both curator and attorney in London, who collaborates with artists to design contracts that skewer dynamics among art world players. "Not only do they govern property relations and distribution, but there are also links between conceptual art and the law in terms of immateriality, performance and action."
As part of Offer & Exchange, an ongoing series of commissions he co-curates with Lisa Rosendahl (director of the Baltic Art Center in Sweden), McClean has negotiated situations between artists, museums, galleries, collectors, and the public that challenge assumptions using the history of Siegelaub's work as point of departure. In 2009, he arranged a site-specific commission between Madrid-based Santiago Sierra and London's Hiscox Insurers. Sierra installed a giant LED counter across the façade of the company's prominent headquarters that registered the annual number of human deaths worldwide — in exchange for a year-long, 150,000-Euro life insurance policy. He is currently facilitating a pending agreement between the Danish collective Superflex and a well-known art magazine, which stipulates that the latter cannot print the word "Superflex" in its pages for three years; if the magazine defaults, the collective will be assigned full editorial control of the publication for a single issue.
"In each case, the contract becomes both the mechanism and the document for recording processes of negotiation and exchange," McClean says. "It excavates relationships, and becomes a diagrammatic structure in a way that is real and binding."
Offer & Exchange, now in its third year, relies on McClean's hybrid position as both curator and lawyer. He began curating in the early '90s, working for Marian Goodman in New York, Artangel in London, and Nanjo and Associates in Tokyo. He then earned a law degree in 2005 from the University of London, with emphasis on intellectual property as pertaining to the arts. While in law school, McClean wrote Dear Images, which explores the interface between copyright and art from the perspective of law, cultural theory, and art history. Most recently, he published Trials of Art, an account of cases in which artists have been tried for transgressions of legal, ethical, and cultural conventions. Trials also examines how the law acts to protect art and its circulation, and calls out inherent contradictions in the relationship between the two domains.
"In modern Western, liberal democratic spheres, the law in many instances … governs by deferring authority to the system of art," McClean says. "It's the idea of aesthetic neutrality, the idea that the law tries to abstain from defining what art is." Yet, at the same time, courts are forced to categorize works into specific genres (thereby requiring legislators and judges to make aesthetic judgments) in order to protect it. For example, United Kingdom copyright doesn't recognize "performance" as a unique category, so such works are often treated interchangeably with "dramatic works," as long as some form of notation is possible. Offer and Exchange was designed in part to foster such paradox and instability in contractual relations. For example, in the case of Superflex's agreement with the magazine, the collective assigns value to their place within the discourse of art criticism and media — a site where value can be difficult to calculate — by first removing themselves from it, and then asserting that their presence is worth something real, the value of the magazine itself.
The contract will take effect once the publisher signs and publishes it; inclusion is tentatively slotted for the September issue. The restriction applies to both the print and online versions, and is subject to arbitration under Danish law. "Originally, the contract didn't stipulate a specific award for default," McClean says. "But it seemed that 'damages' would be a very boring remedy, so I suggested something that involves control of the magazine, something that would set the stakes in a way that would formalize meaning. Other than that, it's a very basic contract."
A second collaboration between McClean and Superflex, Free Sol LeWitt , explores the legal relations that manage issues of authorship, production and distribution in the arts through the shared functions of performance and exchange. For this exhibition, which is housed in Holland's Van Abbemuseum as part of In Between Minimalisms (also curated by McClean and Superflex), the artists have transformed a gallery into a workspace where local metal workers produce exact replicas of Sol LeWitt's Untitled (Wall Structure), in the same fashion that LeWitt employed fabricators to create the original in 1972. Four to five replicas of the white, aluminum lattice of 13 squares are produced each week and are randomly distributed to visitors free of charge. Before recipients can remove the work from the museum, they must sign a letter of receipt acknowledging that the piece is not, in fact, a Sol LeWitt. McClean shaped this strategy so that Superflex could produce and release the work without requesting permissions from the estate of Sol LeWitt.
"This was very important to Superflex," McClean says. " They wanted to activate this piece by saying that these works are things that belong to the museum, and therefore to the common culture. We wanted to open this up, to question the legal system, and the property system that underpins and enshrines intellectual property rights. We also wanted to consider the notion of what the museum actually owns: Yes, the material object, but also a whole set of relations that surround it, such as the image, which it doesn't own or control."
The contract, which disconnects the replica from Sol LeWitt's (albeit mass produced) original, allows the work to enter into a new, more intimate relationship with viewers: As structures in individual homes, they become a part of daily life, and function not as artifact, but as objects with relevance in the contemporary world. Superflex breaks down the fetishism of the object, ordinarily worshipped as icons within the art market and museum, and relocates it within the logic of industrial production and consumption. "The contract also represents a kind of democracy where everyone can potentially own the art, as an idea or an object that's endlessly reproduced," McClean says. And it clashes with fundamental notions of authorship and ownership in a way that Sol LeWitt considered but never intended to overturn.
McClean continues to find intersections between art and law through curatorial projects such as Offer & Exchange and Free Sol LeWitt, but also through his work as a practicing legal consultant, and as producer of the Art Law Resource Center, a website he has initiated in collaboration with the Stichting Egress Foundation, which houses Siegelaub's archives and supports contemporary investigations of conceptual art. Much like Offer & Exchange, the Art Resource Center approaches art law from different sites of production — artists, galleries, collectors and museums. The website currently makes Siegelaub's "Artists' Reserved Rights" contract available for download, and offers a discussion and critique of the concept of moral rights with regard to artistic production; in other words, how to protect authorship, but also how romantic notions of authorship can be problematic.
"Ultimately, I'm interested in exhibitions, in art, that explore relations, and the law can be a very useful component in this exploration," he says. "In the case of contracts, artists appropriate the performativity of the law, but don't necessarily have to rely on its architecture to get there. And I like the gap that emerges between the two." To that end, he defines his role as designer of situations that test relations, and mediator of the resulting interaction — even when he's not dealing with law-based projects.
Ten years ago, McClean curated an installation created by Gabriel Orozco, a translucent screen, Blue Memory, that hung in the open, wooden frame between a sparsely furnished Japanese living room and a fragile garden set a few feet away. The screen was woven from the plastic netting used to protect farmland; hung like an expansive gridded blind, the screen looked more like light than material and transformed the real experience of viewing the garden into mediated, somewhat digitized one. "Orozco's intervention draws upon wider relationships found within the world at large: the dialectic between culture and nature, landscape and technology, city and countryside," McClean wrote at the time.
His contracts transform perspective similarly: "They are tight frameworks—with a governing set of rules. As curators, we set those rules, and facilitate the situation, but you can't control the experience. It's an interesting model because sometimes it works and sometimes it doesn't."
Sharmila Venkatasubban is a writer, editor and curator in New York City.