Always Already Existing: Arthur Jafa's Aghdra Reviewed by Simon Wu
A new film that feels both primordial and futuristic.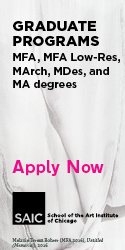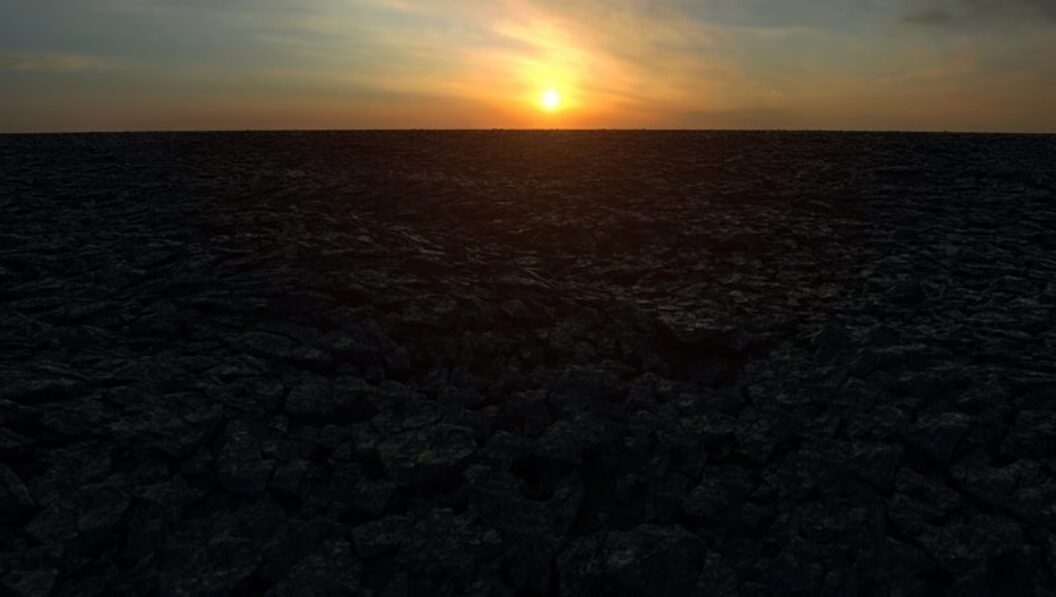 A sun sets over an ocean. This is presumably the subject of Arthur Jafa's latest video work, Aghdra (pronounced ahg-HEE-druh). But early in the eighty-five-minute film (which could be described as an elaborate screensaver or the end credits to a film) one realizes that this ocean is not made of water, or at least not just water. The surface is mottled and jagged. It heaves and jerks; it undulates, often synthetically (the film is Jafa's first digital animation). Sometimes the substrate looks natural––like magma or loamy, rocky soil. Other times it looks alien, apocalyptic. It could be the ruins of a city, perhaps New York City underwater after climate doom or a vast, roiling field of alien remains. Are we looking at the end of the world or the beginning? The primordial or the futuristic?
We are looking at Blackness, which, per Jafa, is both. He's called the film "a [James] Turrell while you're chained in the bottom of a boat"––that boat being the hold of a slave ship. And indeed, the film conjures a kind of sublime laced with terror and transcendence that immediately conjures what scholar Christina Sharpe describes as being "in the wake," which is to "occupy and to be occupied by the continuous and changing present of slavery's as yet unresolved unfolding." This is just one of many theoretical resonances the film holds; I could see it in concert with diverse ideas such as Saidiya Hartman's "critical fabulation," Frank B. Wilderson III's "Afropessimism," and Tina Campt's "haptic images," to name just a few.
This is something Jafa makes us feel more than spells out. Aghdra is an understated but monumental installation. The projection is enormous in the cavernous fourth-floor gallery of the former Gavin Brown space. As the camera skims closer to the water, the waves of Aghdra invite you to be engulfed by them, and you feel like someone is sucking the marrow out of your bones, closing your esophagus shut like a drawstring bag. It is familiar, alien, epiphanic, and obvious all at once.
Like Jafa's previous film that premiered in the Gavin Brown space, Love Is the Message, the Message Is Death (2016), Aghdra employs sound (a low, booming base) and music (mostly Black popular music) to visceral, emotional effect. When the music crests, it is slowed and filled with reverb. Often, the lyrics are about love: "You abandoned me / Love don't live here anymore / Just a vacancy, babe / Love don't live here, live here no more / no no no," goes one of the songs, a 1978 R&B track from the band Rose Royce. This love is existential as much as it is interpersonal. In a recent interview, Jafa described the music in the film as "an attempt to unpack some of the underacknowledged, maybe undertheorized, maybe underthought complexity of the Black articulation of feeling." Aghdra creates a space where we can contemplate a fuller understanding of those articulations.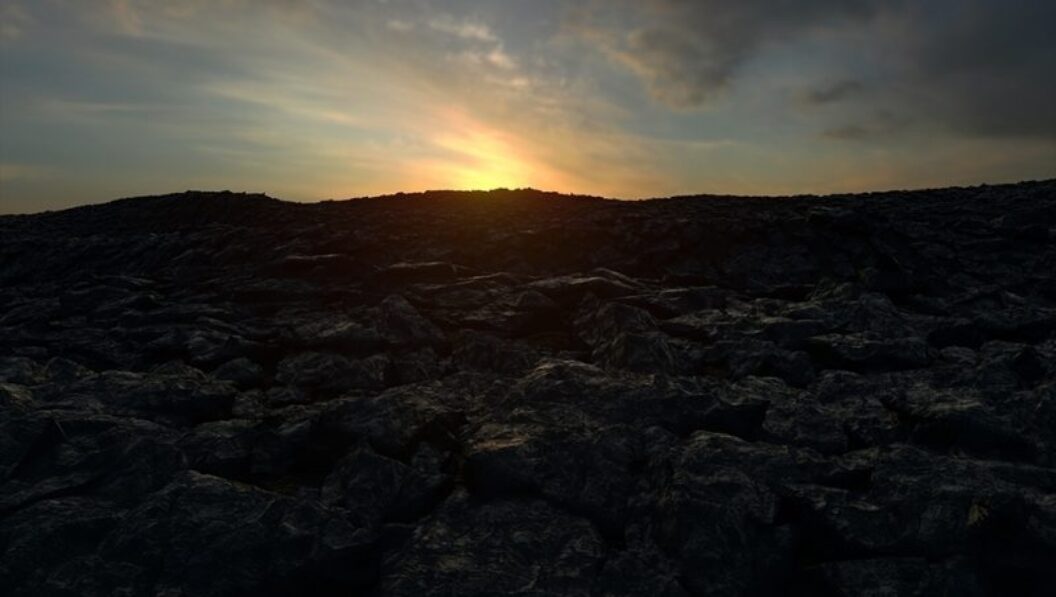 What distinguishes Aghdra in Jafa's oeuvre is its supreme emotional ambiguity. Jafa has expressed his unease with the way Love Is the Message served as a momentary catharsis of white guilt through the Black sublime, and Aghdra learns from that. If Love Is the Message moved one to tears, and if Apex, his 2013 film set to the techno of Robert Hood, moved one to dance, then Aghdra moves one to feel something more ambiguous. When the music was loudest and the waves biggest, I felt like a wail might escape from my lips, or an involuntary yelp. I wasn't sure whether to run toward or away from the screen. Jafa describes Aghdra as an organism more so than a film, an embodiment of American trauma in the way that Godzilla (a key inspiration to the film) was possibly an embodiment of Japanese trauma from the atomic bomb. Part of the achievement of Aghdra is to connect Black trauma to a more existential, ecological question of a world after humans, the post-Anthropocene. Aghdra contains no calls to action, but its thrust is primarily to affirm that Blackness, as well as its emotions and affects, is a way of existing that will always already exist.
Arthur Jafa's Aghdra will be on view at the old Gavin Brown Enterprise space on 127th Street in New York City through December 4.

Simon Wu is an artist based in New York City. He serves as the Program Coordinator for the Racial Imaginary Institute and is an alumnus of the Whitney Independent Study Program.