California's Arts-In-Corrections program offers new meaning to modes and methodologies of institutional critique, bringing the relationship between art and morality into focus, both inside prison walls and beyond.

Discover MFA Programs in Art and Writing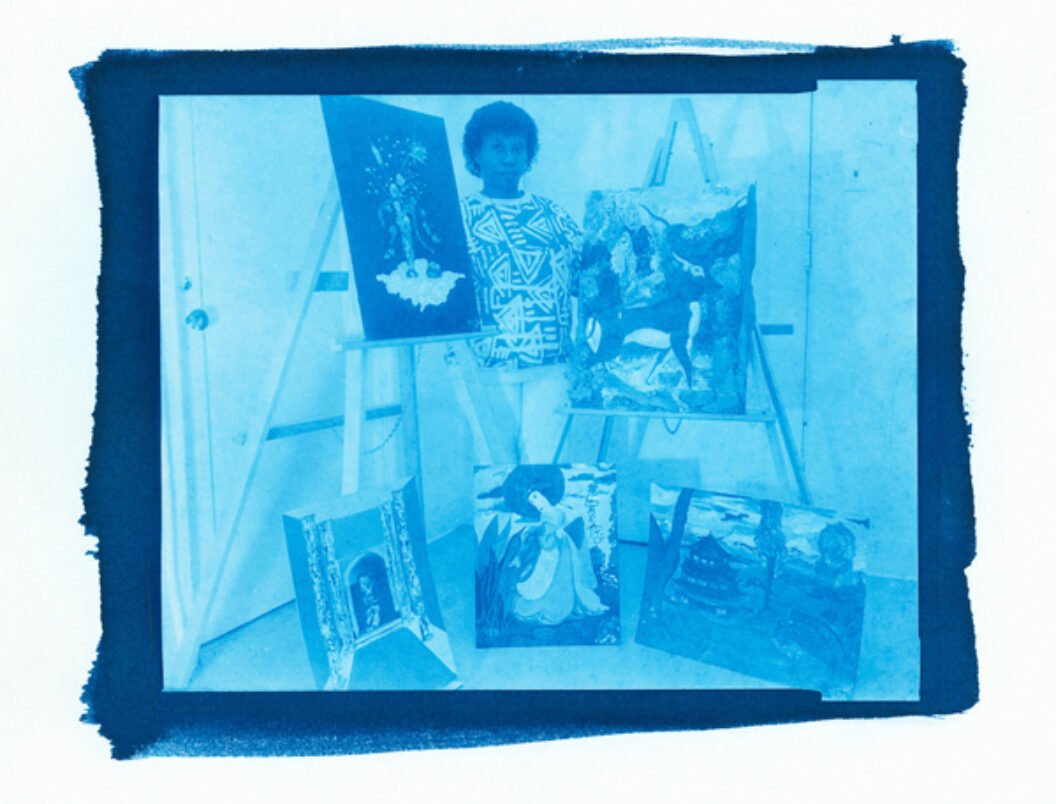 Ronnie Goodman, a fair-skinned African-American man with deep-set eyes and a wide smile, began, "The program saved my life." Ronnie, who was convicted of first-degree burglary in 1986 at the age of nineteen, could neither read nor write when he began working in the California Arts-In-Corrections (AIC) program some twenty-five years ago. "When I arrived at Folsom [State Prison]," he said, "I felt like a broken toy. I needed to help myself before helping others."
Ronnie started AIC drafting comic strips and later began reading about Fine Art, and learning to paint and carve. Now out of prison and homeless, he lives at a shelter in San Francisco and spends his days making and selling intricate linocuts and teaching art to the underserved at Central City Hospitality House. A better citizen? It would seem so.
On Sunday October 23rd, 2011 a group of visitors to Alcatraz Island assembled in the notorious former penitentiary's main dining room for a panel discussion with former inmates of California prisons, who would share their experiences of the state's AIC program. This event would mark the final day of theatre troupe We Players's three-year residency on the island, one that has taken the subjects of isolation, incarceration, justice and freedom as its themes. I sat down in the front row with a few burning questions in mind. Does art make you a better person? How can art really effect social change? Are art and morality the inextricable bedfellows I would have them be?
Guillermo "Willie" Bermúdez, a former gang member, was convicted of murder in 1975. A Latino man with a wiry mustache, combed-back gray hair and a scar running along the left side of his jaw, he described the agony of not being allowed a paintbrush during his time in Administrative Segregation (effectively solitary confinement), dubbed "The Hole" inside. The desire to have a paintbrush—to have an outlet for individual expression—was so great, he said, that it served as an incentive to reform his behavior within the prison. Of his painting, he said, "It helped me find freedom when in prison…helped me to go beyond the barriers that I created for myself."
The former inmates all attested to ways in which their artistic practices bolstered self-esteem, discipline and relationships with others—both within and outside of cell walls. Racial barriers within the prison came down during AIC classes, and communication between prisoners flowed more easily. They discovered in themselves something of value, and that others valued as well. When their families came to visit, prisoners had something concrete to share with them, and even the correctional officers, Willie said, took prisoners more seriously when they saw their art. Through AIC, they were able to find some humanity in institutions that sought to strip them of it.
Interestingly, not one of the former inmates expressed any difficulty in opening themselves up to the artistic process. Wasn't it hard to confront their selves through art? Michael, a middle-aged white man wearing a t-shirt emblazoned with Prisons Are Not The Answer, offered, "Art can be intimidating, but prisons are dangerous places and in that context the blank piece of paper becomes a lot more friendly."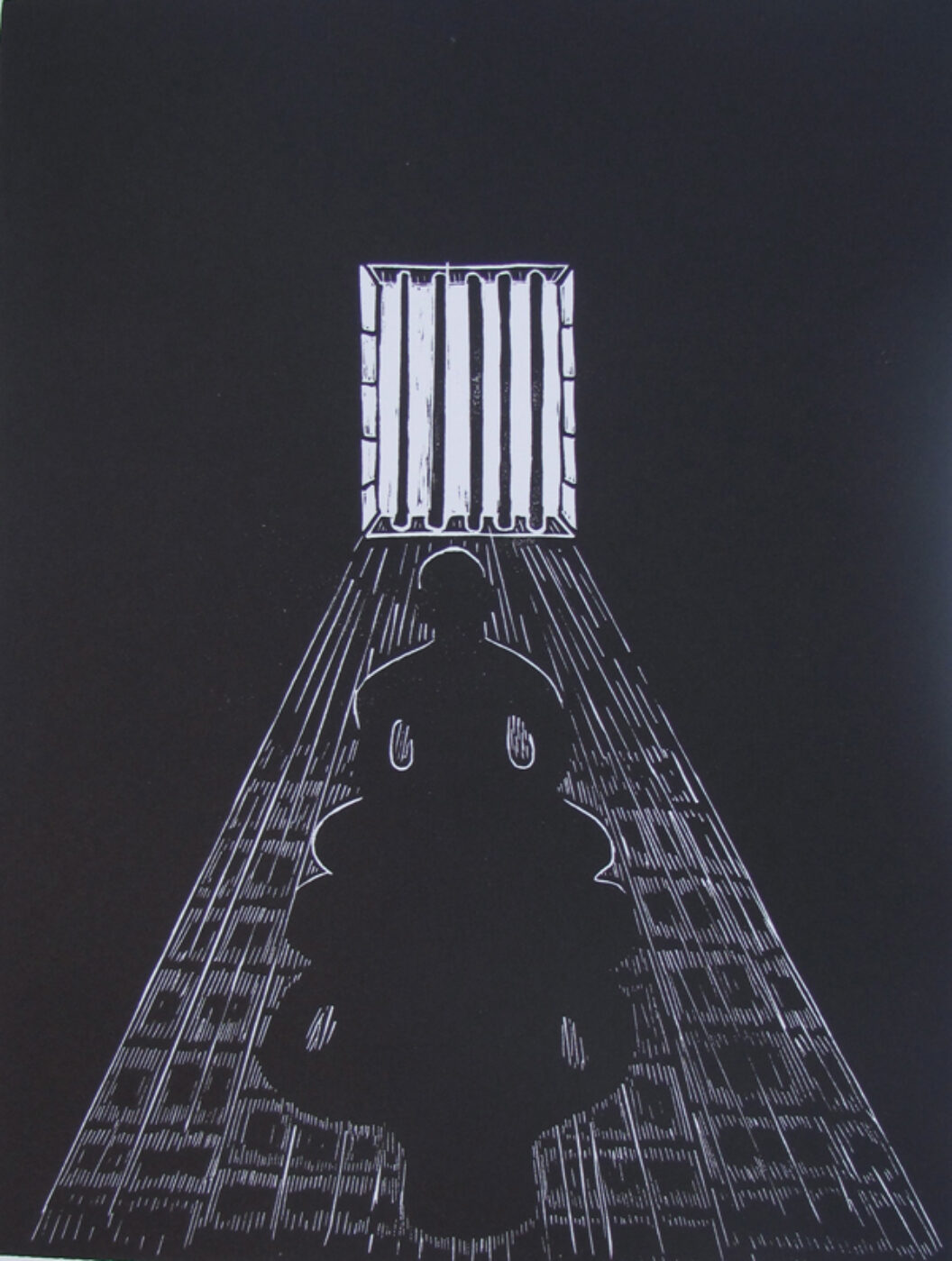 In a small room tucked away in the main cell building of Alcatraz, a selection of linocuts, paintings, photography and books, in an exhibition entitled Images from Inside, are works from twenty-five years of California's AIC program. Many of the images on show offer bleak perspectives of life in prison, while others are dream-like mirages of the free world. In Rolf Kissmann's Obscuring Self (2011), a stark linocut, a man kneels on the floor of a dark, empty cell and faces a barred window through which light floods in, casting him in a series of silhouettes. Beneath the image the words BECOMING OBSCURE are scrawled.
The figure appears to be drenching himself in natural light before his body drifts into the surrounding oblivion. The subject of Felix Lucero's linocut Blind Curve (2011) similarly undergoes a metaphysical process of abstraction: the features of his face are obscured by black and white stripes engraved on his body, suggestive of the reflection of prison bars. Linocuts lend themselves aptly to subjects of lightness and darkness, and judging by the quantity of them on display, this seems to be a favored medium.
Viewing many of the images on display, I felt a sense of catharsis drawn from their simplicity and honesty. Kissmann's work, in particular, feels as sincere and humble as the words "obscuring self" feel direct. Wanting to know more about him, I searched for Kissmann's name online and learned that in 2007, Rolf Kissmann, 38, was sentenced to seven years and eight months in prison for a 2005 drunken driving crash that killed two women and severely injured a man.
Clearly an exhibition like this is venturing into sensitive territory. How would the family of Kissmann's victims feel about us standing before his work? Do these images in some way glorify the deeds of their makers? One member of the audience, having lost an eye himself as the accidental victim of a drive-by shooting, didn't seem to think so. This young man had spent time with his shooter in jail and came to Alcatraz with a question for the panelists: would they consider sharing their art with their victims? Many would have a less thoughtful approach to the cause of their suffering. But victims aside, if prisoners are to be allowed some of their human rights, and offered the chance to improve themselves, granting an outlet for individual expression seems fundamental. And as a society that upholds a penal system, it follows that our responsibility as citizens is to understand the experience of incarceration. Images from Inside offers a glimpse into the tough psychological reality of institutional isolation.
More importantly, California's Arts-In-Corrections program, which lives on after years of budget-slashing in different iterations as the Prison Arts Project in the Bay Area's San Quentin prison, and a handful of other California institutions, has produced undeniable results. Professor Larry Brewster of the University of San Francisco has been studying the program for twenty-eight years and completed a 46-page report on it in 2010. His research has thrown up some impressive statistics: in one study, 74 percent of AIC participants had clean records their first year out of prison, compared with 49 percent of other parolees. Within a year or two of their release, 58 percent of non-AIC students had reoffended compared with a 31 percent rate of recidivism for those who had participated in the program. Whether or not the program can be seen to marry art and morality, the experiences of these former inmates are testament to art's ability to unearth moral truths, confront the artist with his or herself, and endow individuals with tools of communication.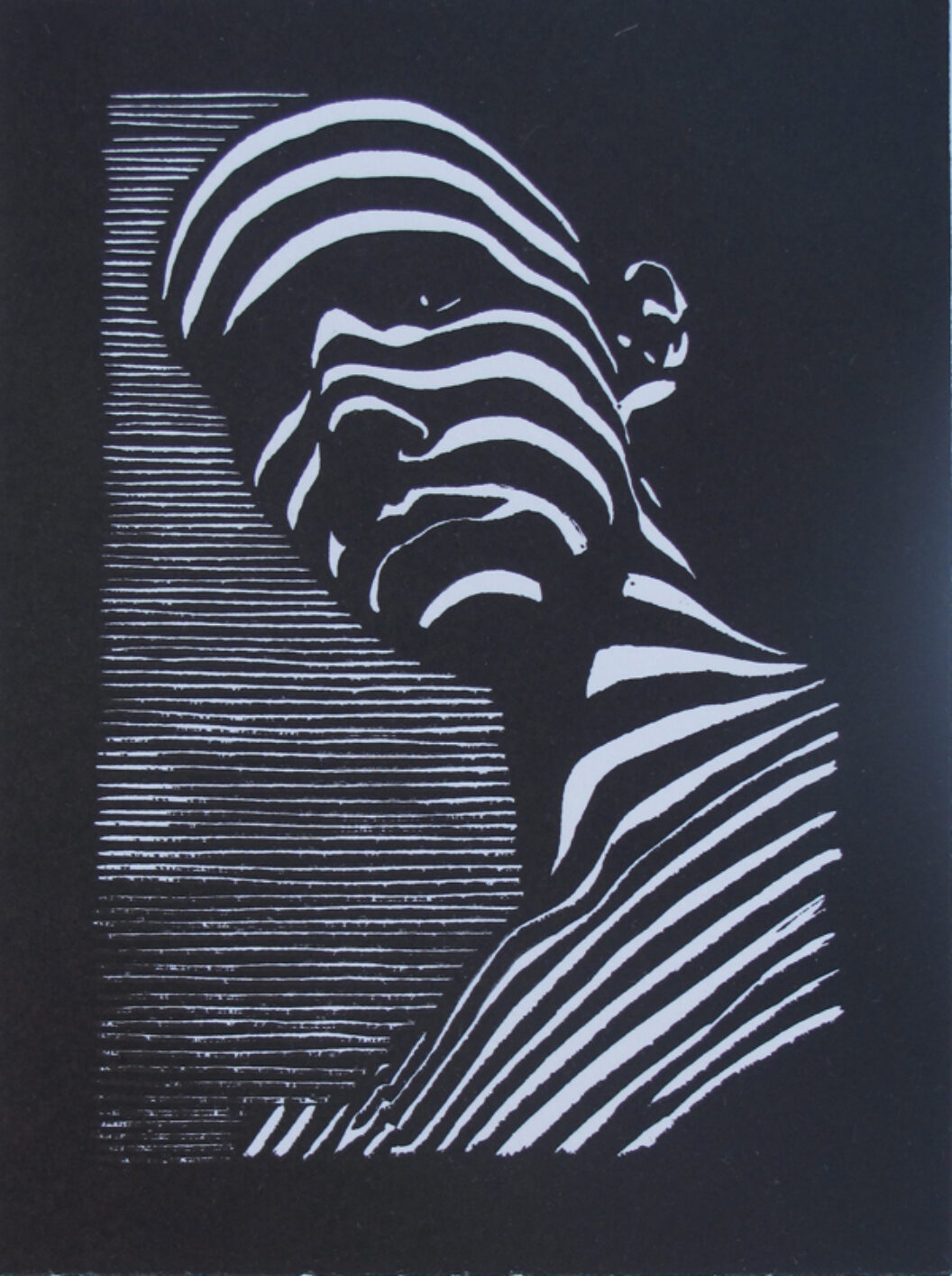 Tess Thackara is a Senior Editor and writer for online arts journal, Art Practical. She has also written for a myriad of publications, including The Present Group and Flavorpill. Thackara is the producer of the short documentary film One Plastic Beach, about artists Richard and Judith Lang. She holds a BA in English Literature from Trinity College, Dublin.