The Art of the Word: Patty Larkin Interviewed by Yvonne Conza
On writing music to the poems of Nick Flynn, Marie Howe, Natalie Diaz, and others.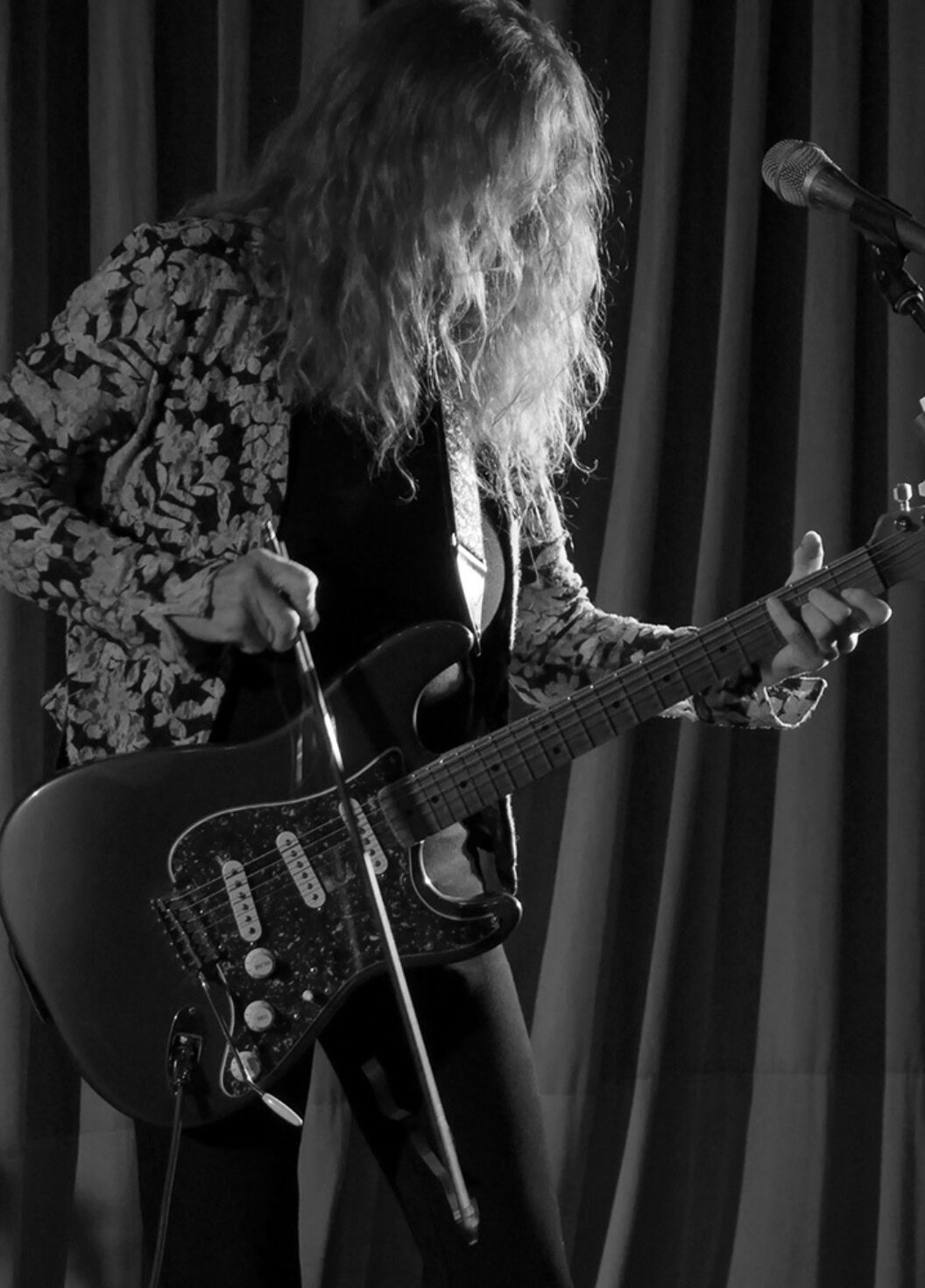 Bird in a Cage (2020), the latest addition to Patty Larkin's three-decade, thirteen-album career, is crafted from ten poems by Nick Flynn, Marie Howe, Natalie Diaz, Kelle Groom, Stanley Kunitz, Robert Pinsky, May Sarton, Kay Ryan, William Carlos Williams, and Billy Collins. Larkin, a guitar-driven singer-songwriter, writes intensely visual lyrics that are rich in intricate wordplay. Five of her songs have been paired with film and television soundtracks, such as "Good Thing," which appeared in Columbia Pictures's Random Hearts. Fellow musician Mary Chapin Carpenter describes Larkin's singular sound as "gorgeous, moving, provocative, of-the-world," adding that her guitar playing is "badass."
In 2018, I studied songwriting with Larkin at the Fine Arts Work Center and recognized a voracious reader, generous spirit, and gifted storyteller. Her guitar never left her side. With jeweled, dynamic, rhythmic instrumentals and memorable, airtight, innovative vocal phrasings, Larkin's lyrics wrestle with the complexity and quirks of everyday life with grace and humor. In her latest album, she pays homage to the art of the word by rendering each song as a character's voice that follows a poet's mind down unexpected paths she would have never traveled alone. Achieved is a foot-tapping concert of dissolving boundaries that pierce the intimacies of earthen truths.
—Yvonne Conza
Yvonne ConzaWhat were you working through while crafting this album?
Patty Larkin I was looking for a new direction for my songwriting. This question sent me to the 2015 voice memos on my iPhone that I made while searching for the answer to what I was "working through" when this project began. I recall enjoying the freedom of not knowing precisely where I was headed. My intention then was to record an instrumental record. My archeological dig into my phone unearthed many musical snippets and ideas that I put down in pursuit of guitar pieces. It also revealed very rough versions of my song to Stanley Kunitz's "Passing Through," Billy Collins's "Introduction to Poetry," and two more of his poems, as well as Marie Howe's "Magdalene on Romance."
YCHow did this album develop?
PLDuring that time I was continuing to write new songs. I began my writing sessions by reading poems out loud. I had written a song to Kay Ryan's "Green Behind the Ears," which I recorded for my 2013 album Still Green, and it was a revelation for me to follow her words down into melody. I had also done a benefit in the summer of 2014 with Marie Howe at the Fine Arts Work Center, where I "backed her up" on an ambient electric guitar while she read; so I was becoming intrigued with the notion of combining music and poetry.
Then I got together for coffee with writer and Twenty Summers Salon producer Joshua Prager who was putting the final touches on his book 100 Years: Wisdom From Famous Writers on Every Year of Your Life (2016). I told him he should get one hundred musicians to write music for each of the one hundred literary excerpts. He said, "Why don't you do it? I'll get you a copy." So there was my challenge! I paged through his book with my guitar on my lap. When I turned to the lines from Kunitz's "Passing Through," they fell almost immediately into song. My niece, who is writing a novel, describes that time as the creating phase, not the thinking stage. It's a dream state where one can live in suspended disbelief until the editorial process begins. That's where I was at the start of this project.
YCIn the process of working with poems, what did you discover?
PLIt reinforced how I am amazed by, and in search of, the art of the word and how to take an image that has great depth and then place it on the paper for the sound of it and also for the truth of the metaphor—the reach of the right word.
YCWhat stirred up inside of you as you probed the language and narrative arcs of these poems?
PLEverything! The poems had to elicit an immediate musical response from me in order for me to be able to continue working on them as songs. If I belabored the point, that's exactly how it would end up sounding. The inspiring aspect of it was when the poetry landed on a concept or a word choice that I would not have thought to use. How to fit it into the melodic arc was the challenge.
I've always been inspired by great songwriters like Bob Dylan, Leonard Cohen, Joni Mitchell and how they are able to "read" the line so that it flows melodically; and in doing so the line becomes arresting, believable, fresh. You want to listen to what they're saying. And then, there is the voice. I have always adhered to the Ernest Hemingway missive: tell the truth. So, if I could find the voice of the poem, find the character who is speaking the poem, I could sing it. Then there is the meaning. I was recently told by a radio DJ that he never "got" poetry in high school or college, but he understood these poems when I sang them. I had to delve deeper into the poems' beauty and meaning in order to find the voice to sing them. I discovered possibilities for expression available to me by way of a vocal inflection, note choice, variation, and tone.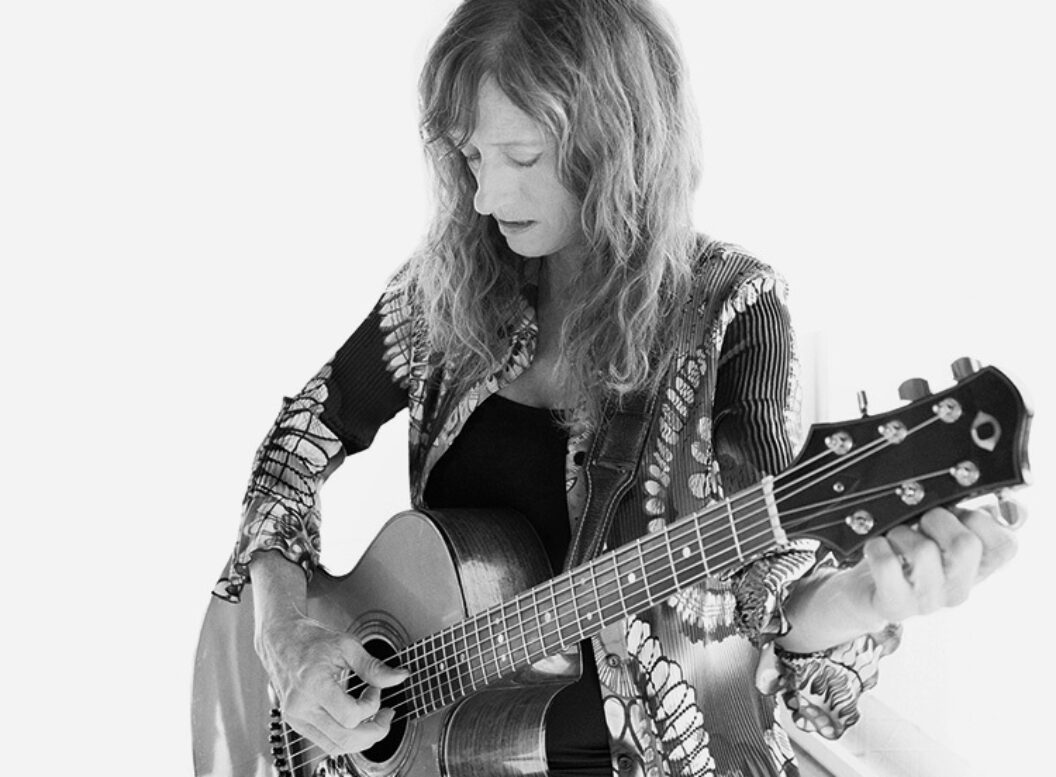 YC"Passing Through" is a favorite of mine on your new album. What's the story behind it?
PLI came across Kunitz's poem "Passing Through," written on the occasion of his seventy-ninth birthday. I put my guitar into an open-C tuning, with the low string tuned down from E to C and the remaining strings in an open-C chord: a rich, resonant sound. While thinking and not thinking, I wrote my second song inspired by a poem, and it was the act of singing Kunitz's words that brought me closer to the emotional core of the poem. The slow tempo of the music allowed for the words of the poem to flow and fall in a cadence that I might not have allowed myself if I had read it aloud. The line "gradually I'm changing to a word" became personal, evocative, and I was able to sing it in a way that held an element of surprise. I doubt that I would have thought to choose that particular phrase in a song. To say one is gradually "changing to a word" is a rather remarkable thing to say. There is no "like" or "as if" in the line. He is. It was a cause for wonder. It makes total sense for Kunitz to transform into a word, as a distillation of his life and his work. In the way I chose to sing that line, I was able to add an element of discovery by way of the texture in my voice and the timing of the phrase.
YCIs there a song in particular that was shaped or informed by the synergy of introspection and meditation that surprised, humbled, or led you to take greater risks with the music or vocal phrasing?
PL"Paradiso" can bring me to tears. I sang it sitting with the guitar loop playing in my headphones, and this high, light vocal sprang forth. Robert Pinsky's translation of Dante contains internal rhyme that created a very musical translation; the words fell into a melody that was a song. It is otherworldly.
YCDid you establish any rules when crafting the poet's words into songs?
PLI challenged myself to sing the lines of the poems as written, to not change the lyric version to fit the melody, to be true to the poets' lines. In my own songwriting practice the words spring from melodies inspired by the guitar. To begin with the words or "lyrics" was new for me, and freeing.
YC What aspect of intimacy or connection with your audience were you reaching for while working on this album?
PL I wanted my listener to love each poem as much as I did, to be able to access its beauty. I wanted to open a door for my audience to walk into that light while remaining true to the poet's work.
YCWhat does this album represent to you?
PLA dream; a thank you to the poets; a challenge. To start with the concept and set the parameters is constricting but ultimately rewarding. It's also the last album I worked on with coproducer Mike Denneen, who passed away the summer of 2018. Mike was a producer and musician who had an encyclopedic knowledge of the history of popular music, among other things. More importantly, he had a true sense of how all the amassed bits of recorded musical sound might come together to make a whole. He believed in my work and added to its depth with grace, humor, and kindness.
YCWhat do you feel your impact has been on the music world?
PLThe music world is a color-full, shiny, screaming, hushed, minutely detailed splash of a jewel that is constantly whirling, spinning into new shapes. For me, to be able to say that this is the jewel I have been reaching for all of these years amazes me. That amazement is my impact on the music world.
Yvonne Conza's writing has appeared in Longreads, Electric Literature, BOMB, AGNI, The Millions, Catapult, Cosmonauts Avenue, The Rumpus, Joyland Magazine, Blue Mesa Review, The Adroit Journal and elsewhere in print and online. She's a Pushcart Nominee and a finalist in many competitions including the Barry Lopez Creative Nonfiction award, The Raymond Carver Short Story award, and others.