Art in Activism: Johan Kugelberg on Crass by Abeline Cohen
The punk era may be over, but the music, art and political messages are still relevant. Curator Johan Kugelberg talks to BOMBlog about the show he has curated with Crass's Gee Vaucher, opening Friday, September 30th.

Discover MFA Programs in Art and Writing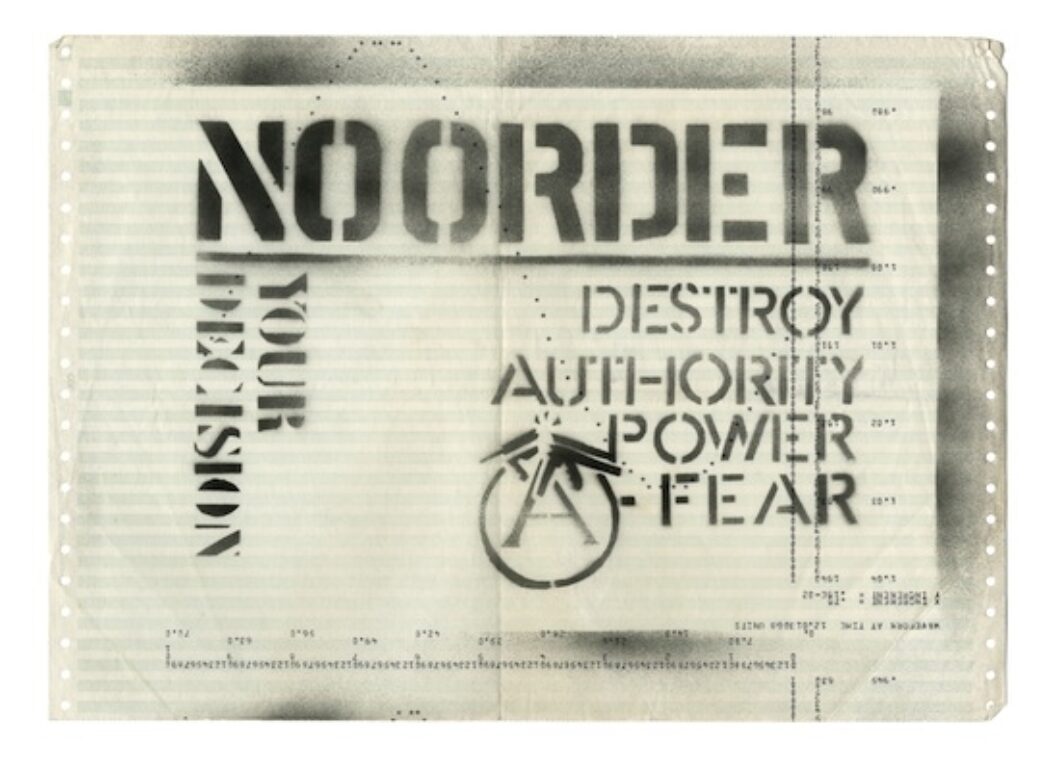 Crass, the anarcho-punk band formed by Penny Rimbaud, Eve Libertine, Phil Free, Joy De Vivre, Steve Ignorant, Pete Wright, N.A. Palmer, and Gee Vaucher in 1977 is making another appearance. Granted, in spirit—after twenty years, the innumerable fanzines given or sent to their Dial House headquarters in England are coming to New York for an exhibition at Boo-Hooray gallery. Dial House has been running since the late 1960's, and the fanzines are only a small portion of the posters, pamphlets, flyers, and original artwork (including Gee Vaucher's famously controversial International Anthem zine) housed there. The fanzines are intricate, clever, and bizarre DIY creations and depict everything Crass stood for: pacifism, vegetarianism, direct action, environmentalism, and the original principles of anarchism. Johan Kugelberg, the exhibit's co-curator, a veteran of the punk-era, and a prolific writer himself, emailed with us about Crass, contemporary forms of activism, and how bourgeois and useless MoMA is.
Abeline Cohen It's so cool that Gee Vaucher is coming in from England for the show. What will you guys be talking about on Saturday?
Johan Kugelberg Her Exitstencil Press publications, her films, her legendary zine International Anthem, and also what is going on now with the relaunched Exitstencil Press, as well as what she is currently working on painting-wise.
AC Before the talk, there's the opening of the exhibition, In all our Decadence People Die. What's the subject of the show you're organizing with her at Boo-Hooray?
JK I am showing a vast selection of zines and ephemera sent to Crass during the timespan of the band, alongside original artwork and films by Gee Vaucher, who was responsible for most of the visual materials of Crass and Exitstencil Press. There is also a sound-installation by poet/philosopher and Crass-founder Penny Rimbaud.
AC Who made the zines you'll be showing?
JK The zines are from all over the world. The only common thread is that the publishers decided to send their publication to Crass at Dial House.
ACHave you been able to identify any of the individual artists?
JK We've identified a lot of the people involved, and naturally failed to identify plenty as well.
AC Well, maybe that's not as important as why they made them.
JK Of course it matters who they are, but it also matters that these expressions of grass-roots activism have survived as examples of the glorious spirit of self-starter/DIY/punk-culture.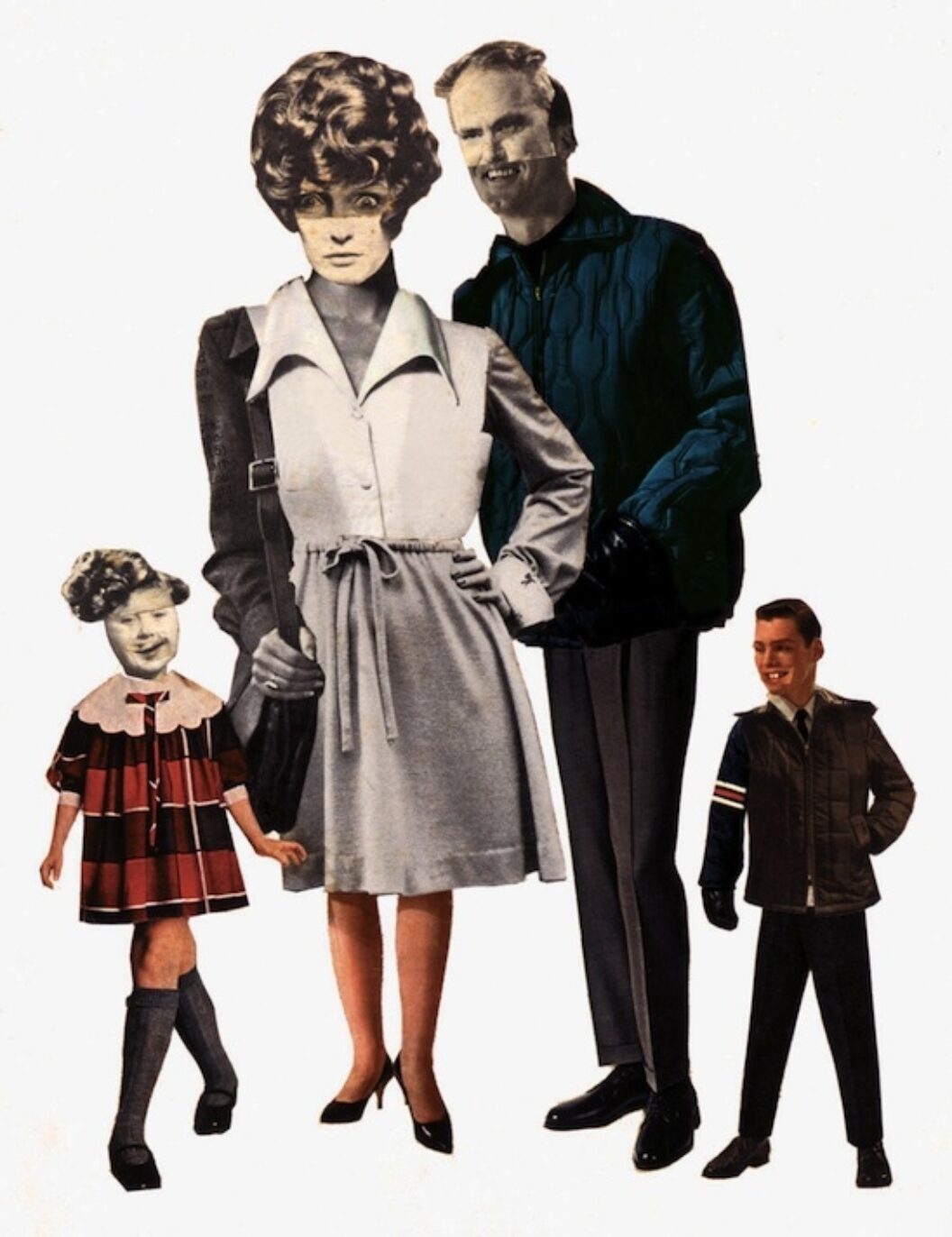 AC Your book, La Beauté est Dans la Rue —a document of May 1968 Paris—overlaps in some ways with this new exhibition; the book is an amazing collection of photographs, posters and first-hand accounts in the spirit of self-starter/DIY culture. I guess it's lucky for us that the art that comes out of political strife can be so beautiful.
JK Art in political activism can be anything really. As can political activism in art.
AC Maybe the members of Crass are somewhat like political leaders?
JK I think that the politics of the possible and the revolution of everyday life has to do with conduct, kindness, love and passion, and in that I think that the members of Crass as individuals and as a collective have much to teach us about how to conduct our lives.
AC "In all Our Decadence People Die" is a lyric from Crass' "Shaved Women." Why is this the title for the show?
JK Gee chose it. It is a superb lyric that leaves plenty of room for interpretation, as do most of Penny Rimbaud's brilliant lyrics and poetry, or Gee's artwork, come to think of it.
AC It makes me think of this Crass song I love, called "Sucks." The lyrics to the first verse are: "Do you really believe in Buddha? Buddha sucks/Do you really believe in Jesus? Jesus fucks/Is it alright really? Is it alright really?/Is it working?" The lyrics are fantastic because although they shut down common systems of belief, they're also asking questions. One of the unique things about Crass is the way their music forces you to question so much; what you want to hear, what you want to do about what they're saying; who you are in comparison to their music. Is this what drew you to them in the '80s?
JK Hopefully! But honestly, it was because the jams were fast and loud and that the slogans looked and sounded so cool. Me and my stupid friends used to spray-paint plenty of slogans back in the long-ago, possibly without really understanding what Vaneigem or Debord or Crass meant, but thinking that it sounded right and sounded cool. Now that I'm old (46!),and have read all those difficult texts that I only alluded to back then in order to impress brainy girls, I can honestly say that those texts are right and are cool and are well worth reading.
AC Will you be resurrecting your studded leather jacket and liberty spikes for the show on Friday? I hope so!
JK Never had one. I was a skater back then, which meant sneakers and jeans and a polo shirt to go with a studded belt and brightly colored hair. My embarrassing high-school nickname was "the Lacoste punk."
AC I like what you said earlier, about the "revolution of everyday life." I—along with a lot of other young people I imagine—find it really hard to visualize a space where an individual could actually have an effect on physical context. I could do graffiti, like the peace punks of the '80s, especially since in that case there is a direct effect of the individual upon the environment. However, I'm not partial to spending any time in Chinatown's central bookings. What can I do? Making a blog sounds like such a trite way to express my need for change.
JK I think what we do every day truly matters. How we treat the guy who sells us coffee, the UPS man, someone who needs help getting their stroller up the stairs in the subway, remembering to call your mom, giving money to Doctors' Without Borders, buying lunch from a small business instead of a chain, getting locally produced groceries (if you can), being nice! And thoughtful! Graffiti is great, but (with Italian accent) make it nice! Expressing a need for change can always be done through volunteer work, and you don't need an organization for it: Go to the children's wing of Bellevue with a stack of Sesame Street DVDs and some books and read to sick kids, put up a sign with your phone number in the neighborhood offering up escorted grocery shopping for the elderly. Activism starts in the community. If we want to make a change we need to act in solidarity towards the people we interact with in our everyday life.
AC Most movements have their own space, or have a selection to represent their time period. Is it important to have punk-era artwork archived somewhere specific, (for example, should there be a permanent collection in the MoMA?)
JK It is always important to prevent underground culture from getting lost or buried in the din of the hyper-fragmented mass-market. If MoMA would have one pay-what-you-can day per week instead of the measly two hours on Thursdays I'd take them a bit more seriously as guardians of cultural narratives, but as long as they charge 20 bucks to get in they'll remain a white middle class museum for white middle class people showing white middle class art.
AC You sound a little bitter!
JK Not at all—circa five years ago I was working on a book on the early history of hip hop. For some reason, I was in Greenwich, Connecticut. As I walked by the Ralph Lauren emporium, I noticed a bunch of suburban homeboys and homegirls hanging around, in their baggies and Timberland's and corn-rows and what-have-you, speaking in ghetto-speak and imitation hip hop swagger. Instead of laughing at their patheticness, it struck me that these kids were imitating a life they perceived as emotionally rewarding, and something that fulfilled a yearning for authenticity that they didn't get from their environment. Hence the sad minstrel show of affluent suburban hip-hop imitation. As ragingly inauthentic as it is, it comes from an emotional need. It is also possible that having authenticity-issues with forms of expression is a bourgeois hallmark.
AC Perhaps it's a good thing for the punk-era zines to be shown at the MoMA then: the white middle class is usually the group responsible for social change (at least in America). Maybe they could serve as inspiration!
JK One can only hope.
AC After all this talk of authenticity issues and bourgeois hallmarks comes a very important question: have you got any bad-ass tattoos?
JKHell no!
In All Our Decadence People Die opens on Friday, September 30th at Boo-Hooray, and Gee Vaucher and Johan Kugelberg will be hosting a talk the next day, Saturday October 1st.
Abeline Cohen is a part-time English student and part-time hardcore punk-rocker living in Gowanus, Brooklyn.