Discover MFA Programs in Art and Writing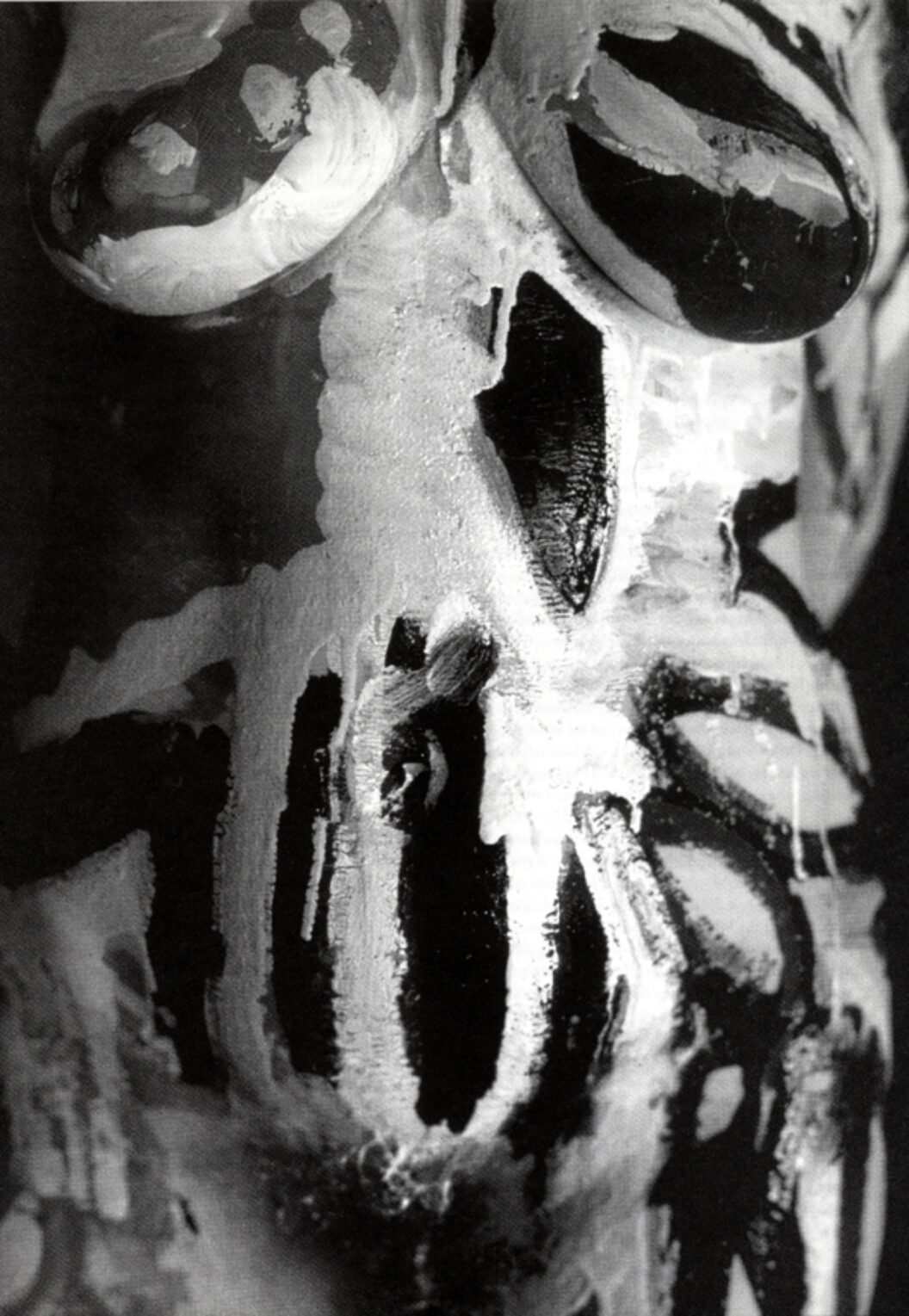 The sacred is typically defined as that which inspires awe and dread. Sacred space becomes an arena where personal fears can play out publicly as common territory. Art, too, can be fascinating and frightening. Like the sacred, art provides a specific context for activities that bring out private fears, especially those that are shared, without totally violating codes of socialization. Art, too, can be fascinating and frightening. Art can involve a set of actions that, in any other situation, would expose the perpetrator to real danger, even violence, for having broken social rules. In my case, these actions involve taking off my clothes and projecting myself literally as an entity/character I can control, fix, aestheticize, and make dreadful. At the same time, I can play on the body's iconic power, turning the image around to unravel histories of idealism and disgust.
What then is sacred space? For that matter, what is a context for art? If too rigidly defined within churches and white cubicles, both practices go flat, degenerating into fundamentalist cant. Art becomes marginal instead of central when it's too cordoned off. But then the cordoning itself becomes an issue: with no distinction of art as sacred space, there is no place to take risks; when distinctions are too clearly delineated, art becomes much too safe and irrelevant.
My work is about ambiguous borders, shifting limits and odd territories that are defined yet open. The body repulses and attracts, as do the sensuality of paint and beautifully crafted art objects. What is it that piques interest, and what exactly does the viewer see? My pictures relocate the spectator within a space of ritualized looking. The fears they explore can be embarrassingly banal, centering on the body and its irrevocable changes.
Despite the vocabulary that art shares with the sacred—evocation, inspiration, illumination, moment—what I am after is not a metaphysical quantity. I am not looking for absolute truth. I would, however, like some perspective within a context that is shifting and relative. By altering the way things look, I can cut through to what things are and locate myself on a shifting terrain. My art is about the body as inescapably material yet attractive, loved, disappointing, and wondrous.
Originally published in
Featuring interviews with James Hyde, Mary Heilmann, Alan Warner, Scott Spencer, Catherine Gund-Saalfield, Cassandra Wilson, Revenge Effect, Elevator Repair Service, Zoe Wanamaker, and A Day in Brasilia.