Archive and Place: William Camargo Interviewed by Kim Beil
Photographing hidden and alternative histories.

Discover MFA Programs in Art and Writing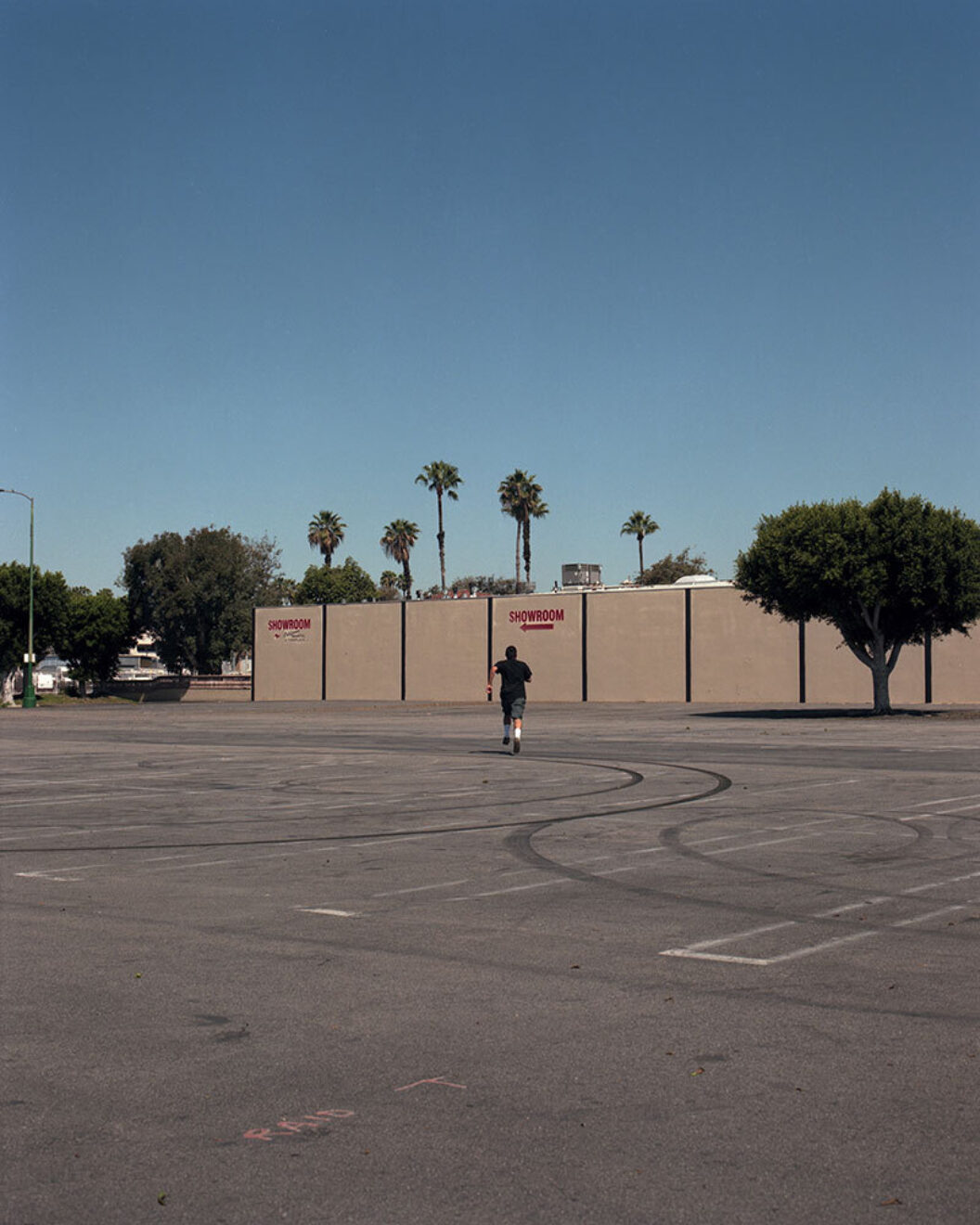 William Camargo is a photographer, arts advocate, and educator born and based in Anaheim, California. He is a member of Diversify Photo and currently has a solo exhibition at New York University's The Latinx Project. I came to Camargo's work through a group of performance-driven pictures in which he responds to John Divola's series As Far As I Could Get (1996–2010). In Divola's images, the photographer sets his camera on a timer and runs away from it in the ten seconds before the shutter fires. As Camargo wrote in the Instagram post that introduced his series, a person of color running away, across a parking lot or down an alley, takes on an entirely different resonance. Camargo wrote of Divola's work, "Running as a white dude is a form of privilege, making work that is about 'nothing' because he is not afraid of anything happening to him as he runs carelessly to create that work. I made this work to make fun of him but also as a response to that privilege." Camargo posted As Close As I Can Get To the Liquor Store From the Swapmeet Parking Lot in 10 Seconds after Divola in late May of 2020, a couple months after Ahmaud Arbery was chased down and murdered while running near his home. Camargo concludes the post, "I meant this work to be comedic at first, but it feels like something else now."
—Kim Beil
Kim Beil A lot of your work seems to focus on making history real, whether it's photo history or the social history of a place. Did you always look critically at history or was there a turning point for you?
William Camargo I think it was early on in undergrad. I had some amazing professors, but I think it wasn't until grad school that I had a professor of color in photography. So at that time I was like, "Let me think about who we're seeing in class." John Divola was one who I saw every semester up until I graduated. And Ed Ruscha and Stephen Shore, but, you know, I kinda missed seeing the work of people that looked like me.
The times I was introduced to work by Carrie Mae Weems or Coco Fusco in undergrad, they were just a small section of the whole class. It was like two or three weeks on "the other." Later I was introduced to Laura Aguilar's work, and she kind of changed that narrative. Then, I was lucky to have Ken Gonzales-Day on my committee in grad school. His work really looks at history, looks at these kinds of "invisible" bodies.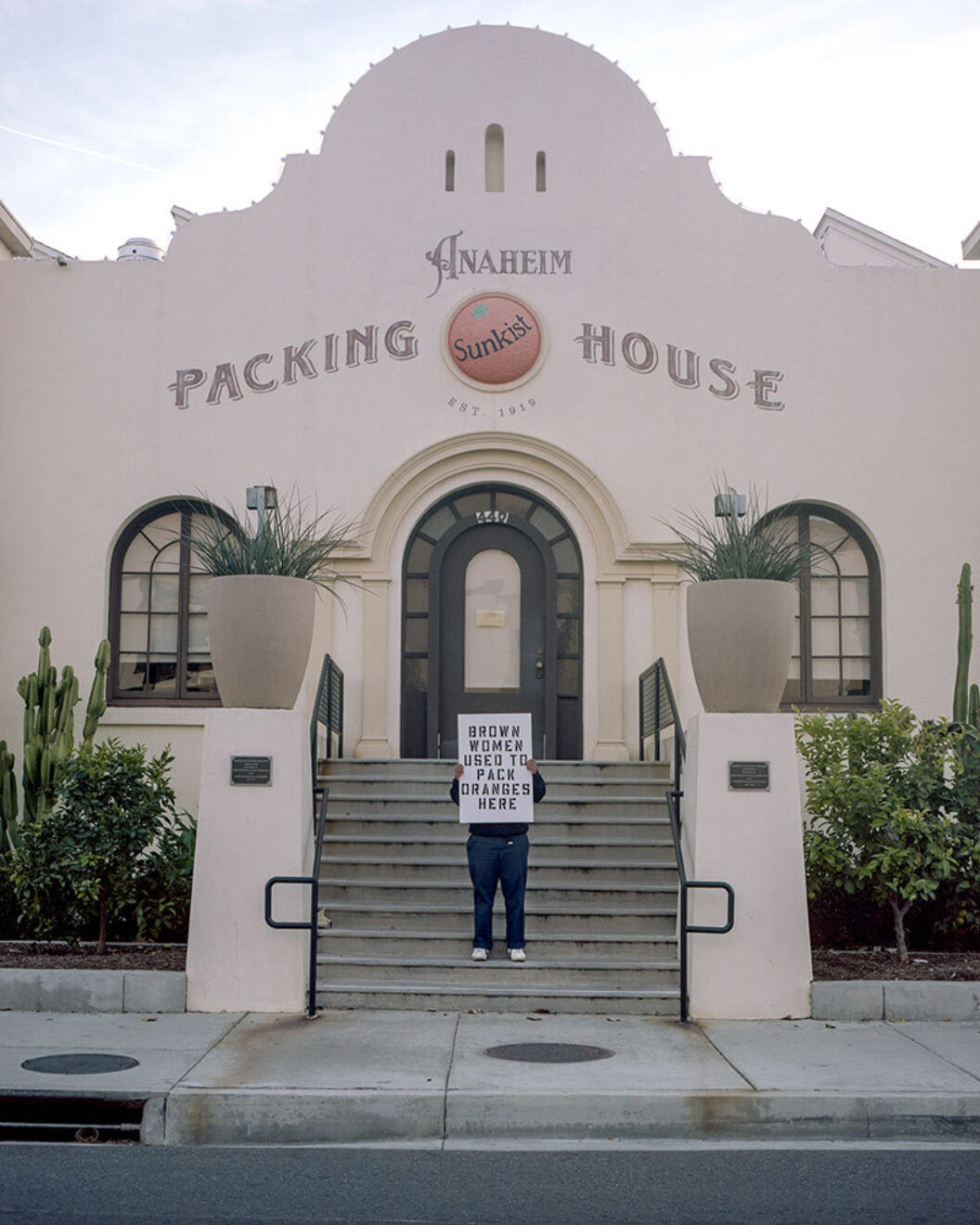 KB Ah, right. That makes a lot of sense. I also see your Origins and Displacements series (2019–ongoing) moving in a slightly different direction from his work. Instead of photographing an absence or a site that is imbued with invisible bodies or histories, you are making that history present again through text and through the inclusion of your own body. Could you describe some of those images?
WC I think of the signage work as a chapter of that whole project, but it's basically me standing in a place holding a sign that describes the racial history of the place. And, you know, in some of these photographs I do bring in some contemporary history, some stuff that just happened a couple of years ago. Those histories are always interconnected; maybe one event made possible this other event.
One thing about history is that we always have to be ready to show some kind of "proof" that these situations or atrocities happened. There's a lack of validation of Black, Brown, Indigenous knowledge by institutions, which are mostly led by white men.
I've seen folks react to some of my work in anger, kind of telling me to get over it. Specifically the one with the sign that says, "Brown Women Used to Pack Oranges Here" (title: "Ya'll Forget Who Worked Here?" [2020]).
KB You're standing in front of the Anaheim Sunkist Packing House. What is that building now?
WC It's little, like, boutique shops and restaurants that sell $7 popsicles.
KB Okay, got it.
WC The photo is currently up in a museum that's diagonally across the street from the Packing House. One of the first comments on that picture was like, "Well, white women worked there too." It shows there's sometimes still folks who don't realize what the work is about.
KB And it really hammers home how important it is to display that work in Anaheim, so close to the site. Although, I'm sure it'll inspire viewers in other places to question the histories of their cities, too. Could you tell me a little bit about the difference between the language you paint on the sign and the titles of each work?
WC For the titles, I use the language that I would use in my neighborhood. I'm playing around with code switching. I have to kind of navigate these two worlds, the art world and my neighborhood.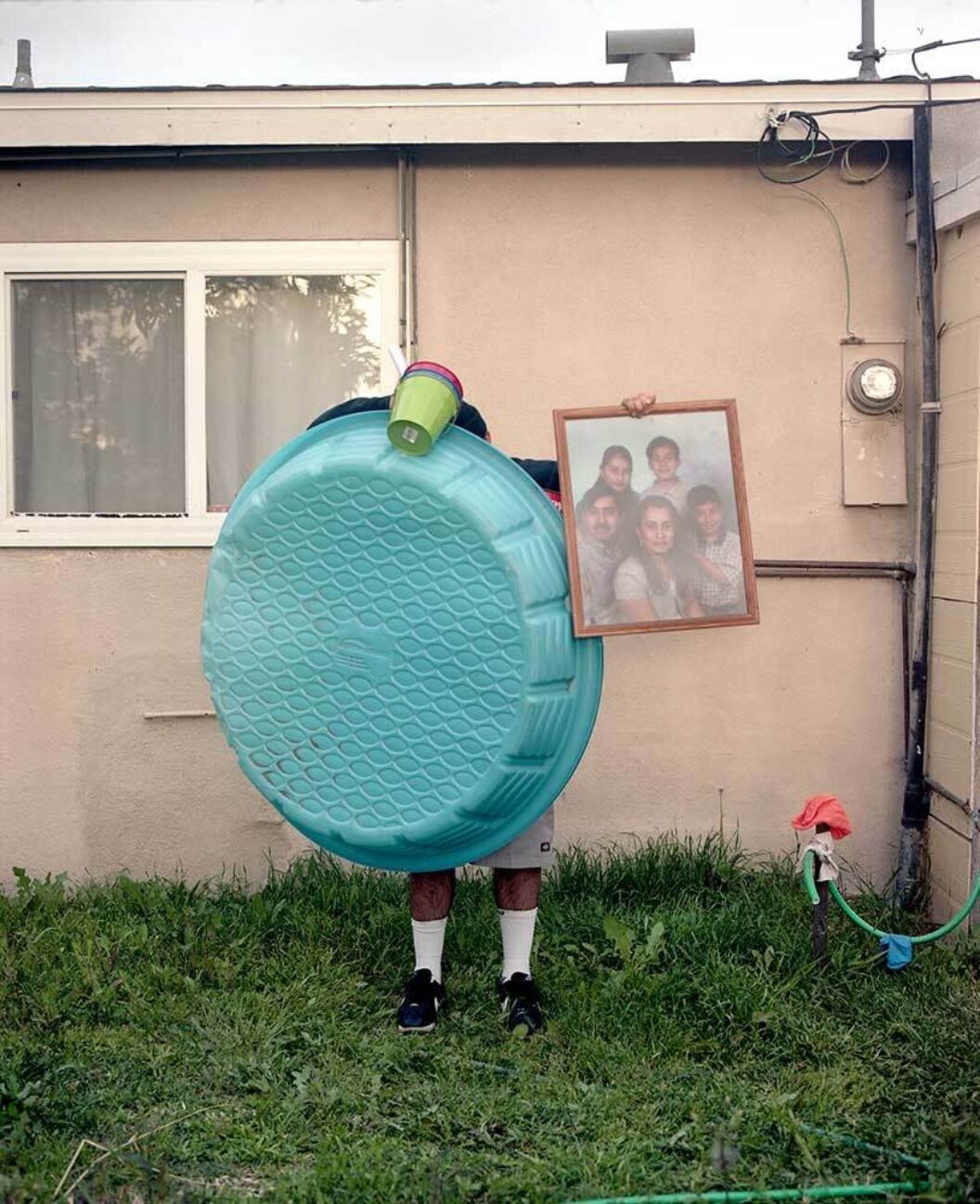 KB You started out in photojournalism. Is that right?
WC Yeah, I did that for about six or seven years. When I was freelancing, I was also a staff photographer for a small community newspaper in Chicago.
KB Why did you leave journalism?
WC There's kind of a disconnect between editors and photojournalists. A lot of times editors wanted those, like, "mother crying" and "body bag" pictures. And it got a little overwhelming for me. Especially since, as a freelancer, I was going into mostly Black and Brown neighborhoods, kind of looking for trauma, looking for violence. It was daunting and pretty heavy at times because I saw myself in those neighborhoods. There was a small newspaper on the South Side that published a survey asking people in those neighborhoods how they felt about the coverage by the Sun-Times and the Tribune. And the response was overwhelmingly negative.
KB The editors really didn't care about that readership, right?
WC Yeah. It was just a lot of what they call "trauma porn." The readership of the Sun-Times and the Tribune isn't reflective of the demographics of the city.
KB Was it clear to you that you were supposed to get a photograph of a crying mother?
WC As a photojournalist, when you're doing a lot of freelance work, the way to get assignments, especially when it comes to cities like Chicago, is to cover crime. That's the breaking news. I went into it a bit naive, but I quickly realized that was the only way to get the attention of editors so you can then go on to do something else. That's just how you get into the industry.
KB You're also the curator of the Latinx Diaspora Archives. Can you tell me about the history of that project?
WC When I was living in Chicago, every time I went home the first thing I would do was look at my family photographs. I saw this different kind of reality, which was the joy of our family. I'm not sure who coined this term, but it was like a "joyful resistance." Our communities persevered despite all these bad things that were happening in the country.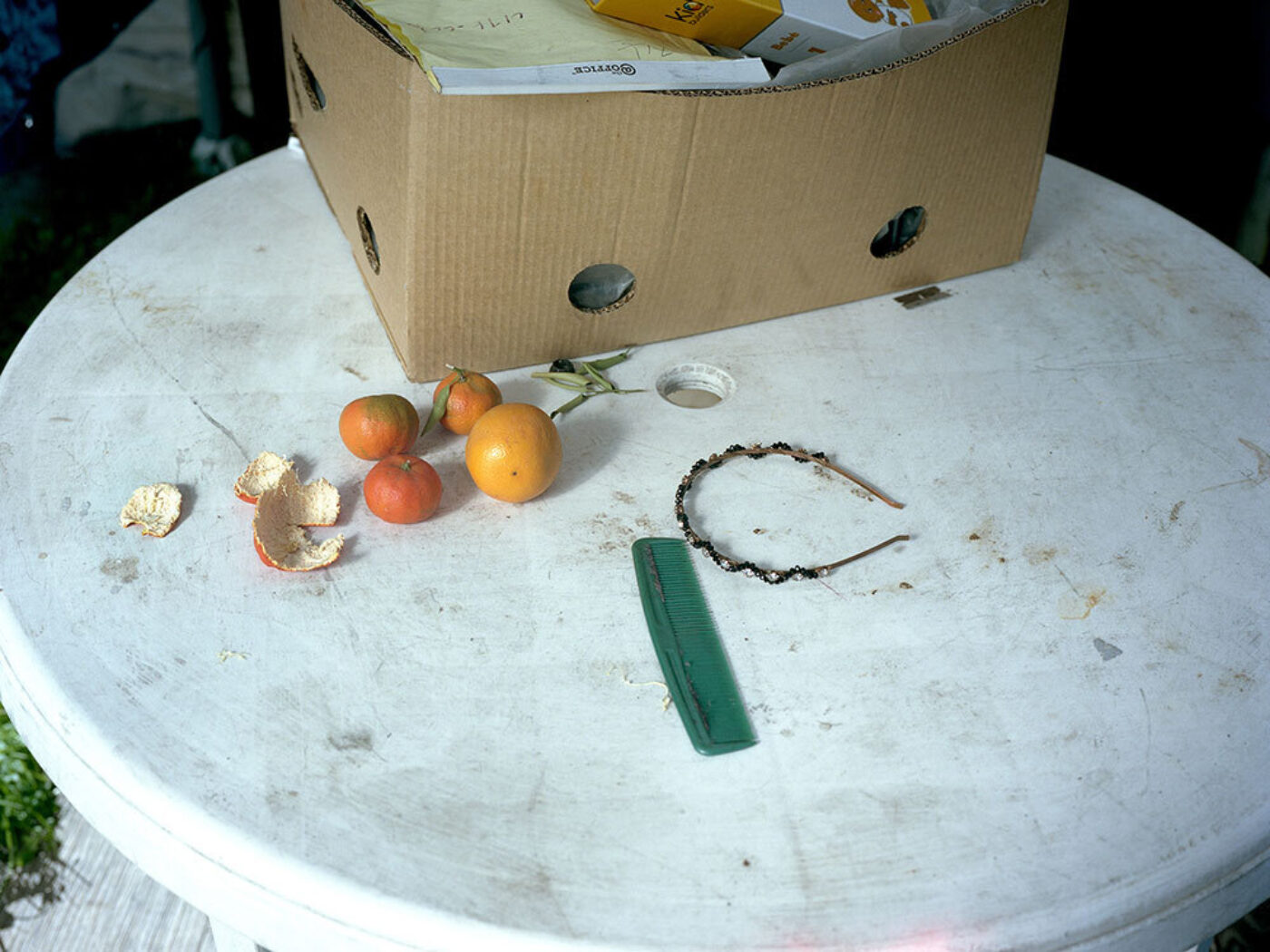 KB Where do the pictures in the archive come from, beyond your own family?
WC Folks send me pictures from all over the place. Usually I tell folks to send me a DM or even email me.
KB The way you describe it, it sounds like you're a caretaker of the archives. Not an owner or collector.
WC There are a lot of accounts that have been popping up in the last several years that are trying to change the approach to how family photos are collected, especially in communities of color. I'm sure you're aware of the @Veteranas_and_Rucas account (curated by Guadalupe Rosales) and @BlackArchives.co (curated by Renata Cherlise) and others. Some of them have been approached by bigger archives and institutions, and they're kind of like, "Well, actually, hold on. We're not just gonna hand over all this stuff to you." I think having autonomy over the work and the archives is really important.
KB It's almost like journalism; context is so important. A picture that meant one thing to you can mean something totally different when it's owned by somebody else and displayed with different intentions.
WC Exactly. It's so important when it comes to the archives, because family photographs were only meant to exist in this safe space of the family. And now when we put them out there, you don't know how folks might interpret them. They might even create more stereotypes. So we're trying to figure out the best way to guide those interpretations and to facilitate more conversations with folks about how they want their images to be shown.
William Camargo: Negotiated Frontiers is on view at The Latinx Project at New York University in New York City until April 30.
Kim Beil teaches art history at Stanford University and is the author of Good Pictures: A History of Popular Photography (2020).