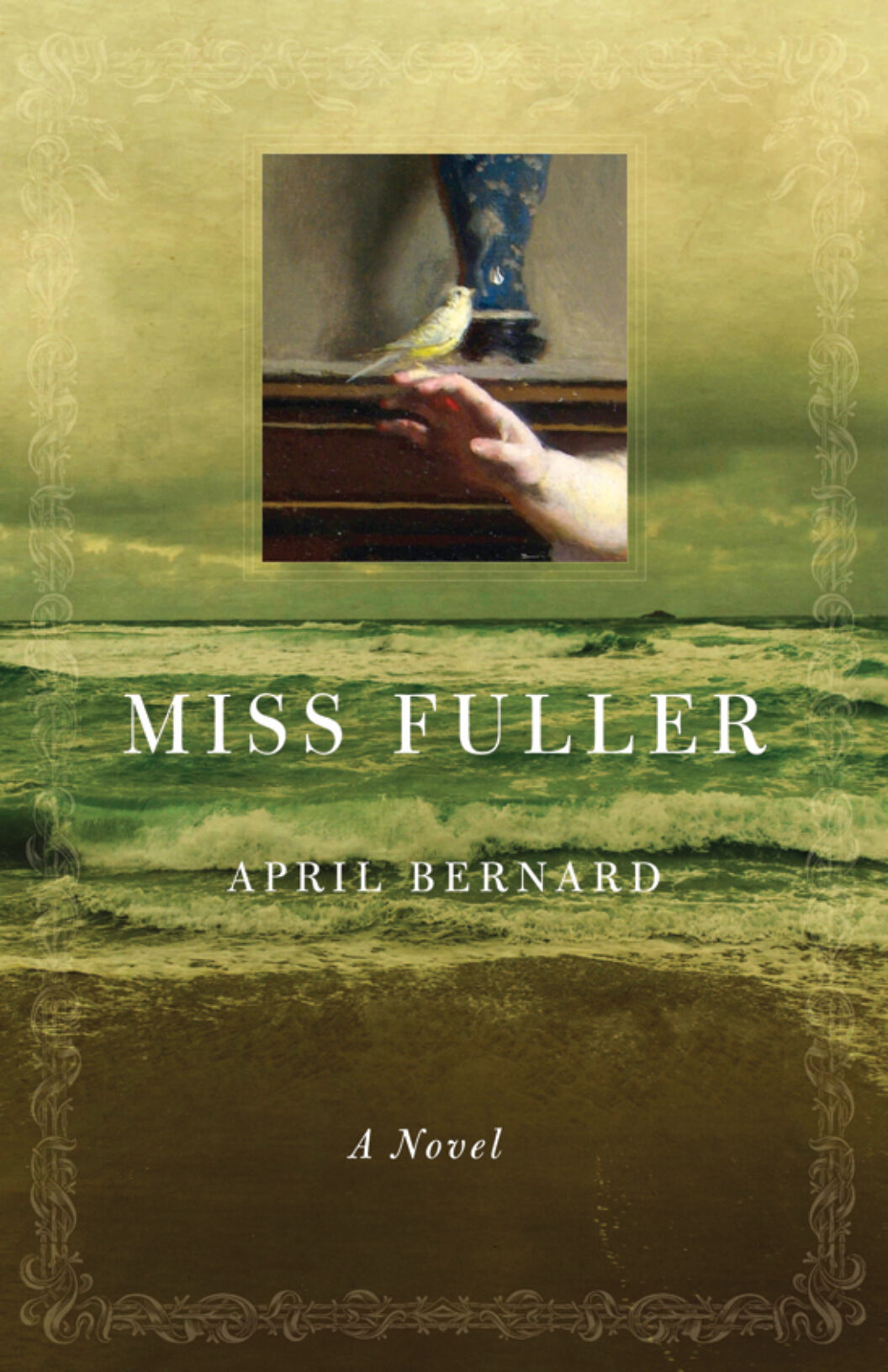 Steerforth, 2012
April Bernard began Miss Fuller to explore the pathos of Margaret Fuller's short, freethinking life. A loose affiliate of the transcendentalists who lived around Concord, Mass., Fuller combined bravery, awkwardness, and her ability to "range wide and free" to create passionate triumphs, political electricity, and ultimate tragedy. Bernard read Woman in the Nineteenth Century, Fuller's seminal work, in the 1970s and became intrigued by the story of Thoreau being sent to search for Fuller's manuscript after Fuller, her Italian husband, and her infant son, returning from Europe, perished in a shipwreck off Fire Island. Bernard confirmed that search while reading Thoreau's journals and in her novel utilizes his character as a sleuth who unweaves the threads of Fuller's life, revealing the complex underpinnings of a mid-19th-century woman who inspired both praise and enmity. Fuller's manuscript, a history of the Roman Republic, was never recovered. The transcendentalists respected Fuller's intellect but openly condemned her for living outside society's dictates and, in their moral condescension, assured a quick oblivion for her work after her death.
Bernard didn't write a polemic about women who advance their ideas and then disappear from history, although the political implications of Fuller's spirit and activities emerge clearly by the book's end. Rather, Bernard concerns herself with the mystery of her subject's many facets. Fuller became the first editor of The Dial in 1840, joined the staff of the New-York Tribune in 1844, and was sent to Europe as the Tribune's first female correspondent in 1846. These would be heady awards in any time period, but for a woman in the mid-19th century these assignments were often considered untoward as well as awe-inspiring. An energetic promoter of women's education and rights, Fuller frightened those who were unsure how to navigate these possibilities. In this fascinating novel, Bernard enlists a fictitious character, Thoreau's younger sister Anne, as an everywoman. Curious about Fuller, Anne is unsure how to view her. After news of the wreck reaches the Thoreau household, Anne describes Fuller's death as one "made for wincing not weeping." Her cold response reveals certain prejudices concerning love affairs with those of different backgrounds. Bernard cites Charlotte Brontë's Villette and Elizabeth Gaskell's novels as sources for finding Fuller's voice. That voice is especially affecting in a letter to Sophia Hawthorne, Nathaniel's young wife. It is a long missive describing her life and work in Europe, the trauma of giving birth in Italy in the midst of a revolution, and the simple pleasure of eating an orange on board their ship. She also remarks about her hesitation to return home, feeling the disapproval of the Concord group. Hawthorne never let Sophia read the letter Fuller had written her. The fictional Anne, however, does read the pages many years later and leaves the tied sheets of paper on the library shelf of the New England Society for the Progress of Women. Anne makes no further comment about them in the novel but spends the rest of her days painting one subject, a woman striding to shore through the waves, a book under one arm and a child under the other.
Mimi Thompson is a painter and writer living in New York City.
Originally published in
Featuring interviews with Danny Lyon, Tom Murphy, Cass McCombs and Ariel Pink, Brian Evenson, John Newman and B. Wurtz, Ralph Lemon, Eija-Liisa Ahtila, and Wayne Koestenbaum.