Anthony Huberman's For the Blind Man in the Dark Room Looking for the Black Cat That Isn't There by Mónica de la Torre​

Discover MFA Programs in Art and Writing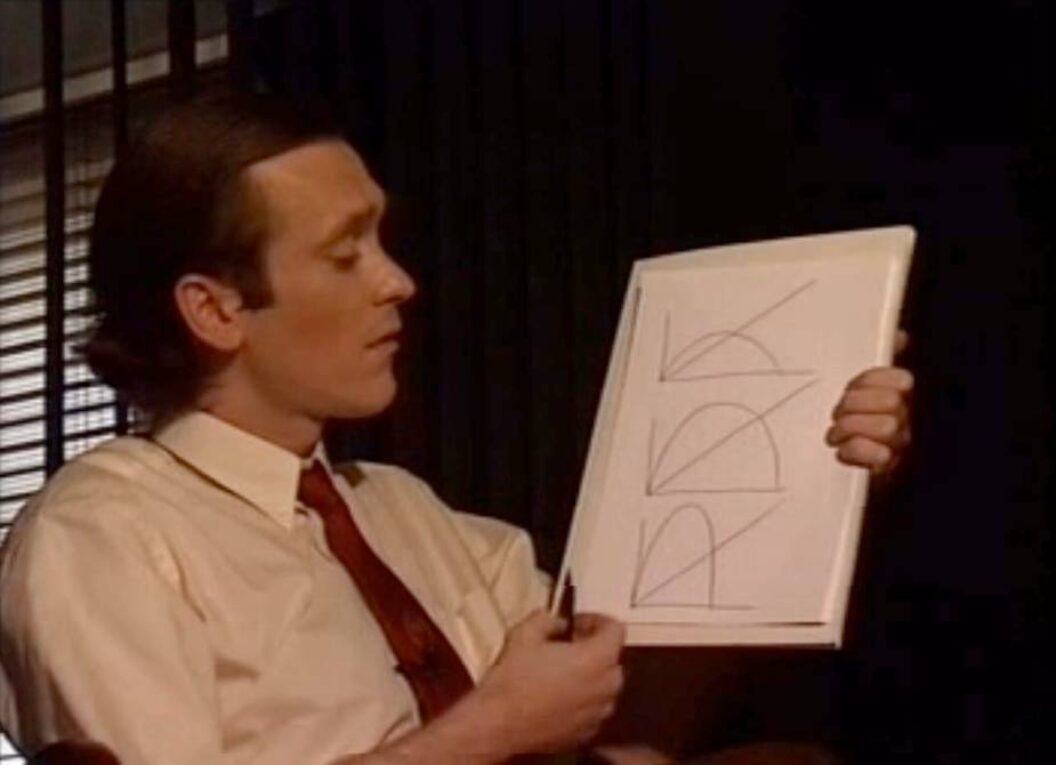 "Meow!" might serve as the inscrutable sound bite of this traveling exhibition curated by Anthony Huberman which started at the Contemporary Art Museum in St. Louis last fall and ends at the Culturgest—Fundação Caixa Geral de Depósitos in Lisbon this summer. It isn't any meow, but the one in response to the questions Marcel Broodthaers posed to his cat in 1970: "Is this a good painting … ? Does it correspond with what you expected … of this recent transformation from Conceptual Art to this, one could say, a new version of a certain kind of figuration?" The darkness in which the cat's response left Broodthaers is the territory that the exhibition and its accompanying publication probe with brainy humor and intellectual heft. Appropriately, the exquisite publication (meticulously conceived by designer Will Holder), resists resorting to the often reductive practice of subsuming artworks under the curatorial premise, and instead tells, in the manner of a deconstructed primer, the abridged story of the Western mind grappling with that which escapes its cognitive grasp.
If this story begins with Socrates's adage "I know that I know nothing," it proceeds to take on multiple forms, ricocheting from Keats's negative capability to Alfred Jarry's pataphysics—the science of exceptions and imaginary solutions—and from Henri Poincaré's foundations for chaos theory and Einstein's relativity to indeterminacy and Jacques Rancière's radical pedagogies of unlearning.
Artists, since at least the 19th century, have been the most deft in sensing the stultifying effects of received knowledge. The broad-ranging works by over 22 artists prove the creative potential of epistemological doubt. Hans-Peter Feldmann's 2004 One Pound Strawberries is comprised of 34 photographs of individual berries that together weigh a pound, their shapes and sizes so varied that they call into question conventions of classification. As if deriding the compartmentalization of experience, Patrick van Caeckenbergh's Chapeau! (Hats Off!) from 1988–89, is a ridiculously oversize hat with doors that open to hundreds of little drawers in which the artist claims to have stored his memories, so numerous he relieves himself of their weight by reading them into a megaphone to gathering crowds. The 1989 video Magister by the Belgian artist Eric Duyckaerts records the artist delivering a rambling lecture in an assortment of settings, from what looks like a classroom to a public park. I have little clue of what he's saying, but Duyckaerts's rapt, deadpan delivery makes clear that he's mocking notions of expertise and critical summation.
Sarah Crowner reprinted both issues of Duchamp's 1917 The Blind Man, selling them at their original prices of 15 and 17 cents. The past might be out of reach, yet The Blind Man is a partial glimpse. A line in a poem dedicated to R. Mutt appearing in issue two reads: "To know nothing is to say a great deal."
Mónica de la Torre is senior editor of BOMB. Public Domain is her most recent poetry book.
Originally published in
Featuring interviews with Guy Ben-Ner, T.J Wilcox and Anne Collier, Sam Lipsyte and Christopher Sorrentino, Carlos Reygadas, Patricia Clarkson and Howard Altmann, David Sylvian and Keith Rowe, Edgar Arceneaux and Charles Gaines and Rick Lowe, Charles Bernstein.