"The idea is that you have to find it—and you have to walk to discover what's there."

Discover MFA Programs in Art and Writing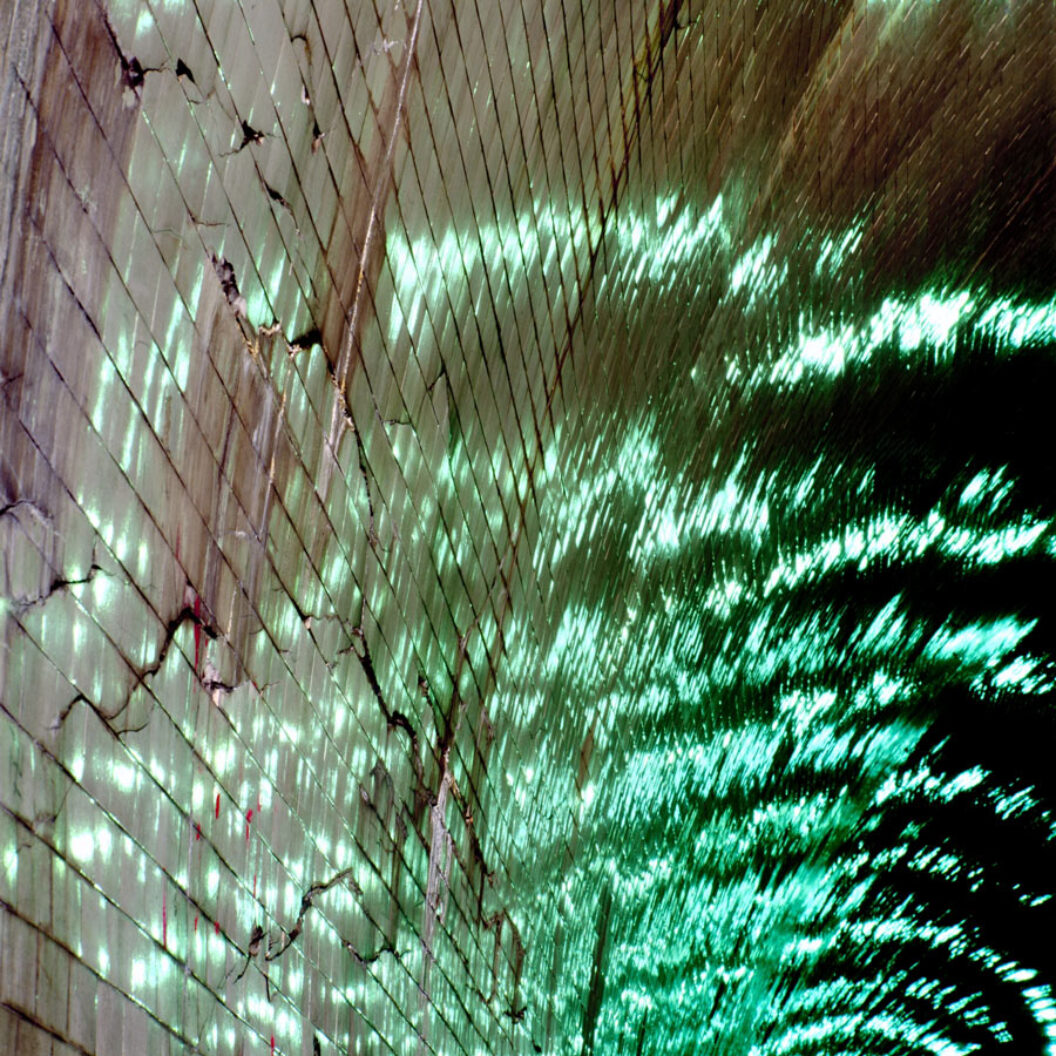 For more than forty years photographer Anthony Hernandez has chronicled his native city of Los Angeles, producing images that stand apart from the glamorous, manufactured views of Hollywood productions, picture postcards, and Instagram feeds. Instead, Hernandez leads viewers down the city's lonely concrete riverbeds and into the hidden encampments of the homeless—zones that might otherwise remain invisible. Filmmaker Werner Herzog once proclaimed, "Tourism is sin, and travel on foot virtue." Hernandez travels the sprawling metropolis deftly, and on foot, realizing a vision for collective reflection rather than mass consumption.

On the occasion of his retrospective exhibition at the San Francisco Museum of Modern Art, I spoke with Hernandez about his long-term engagement with Los Angeles. Through the years, his motifs and photographic style have often shifted, yet an unflinching interest in making the invisible visible has remained. His work enables us to see what we could not or would not see. Unique in vision and long in view, Hernandez's complete archive is one of Los Angeles's great works of art.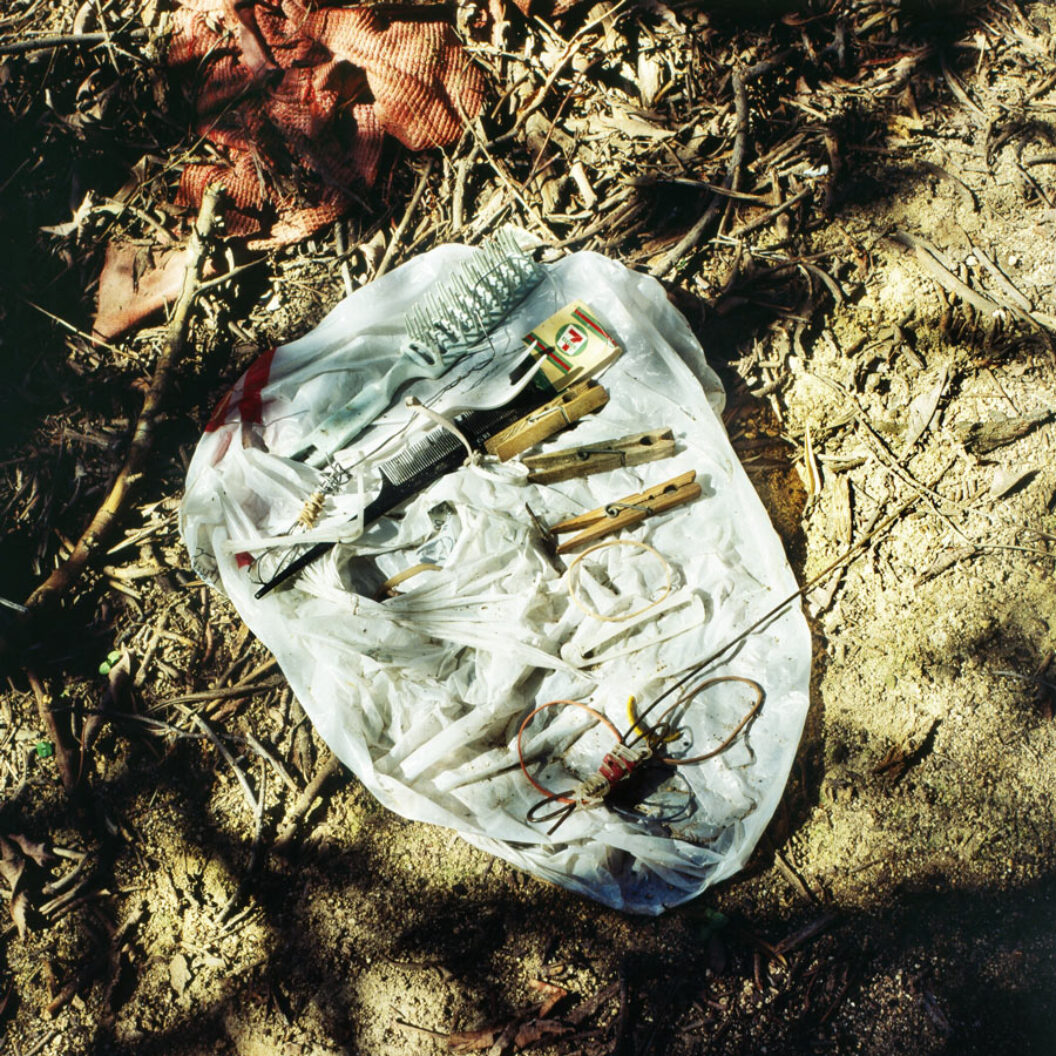 Stephen Hilger The title of curator Erin O'Toole's catalog essay for the retrospective is "A Very Hard Look," which is actually from your quote about how you've approached the people and landscape of Los Angeles.
Anthony Hernandez Well, I was thinking about cities in general, with all their hard surfaces, and also as difficult places to walk through. She came up with that title because I mentioned it, but it's also that I wanted my pictures to be more focused—by which I mean that I only photographed in dense places, in downtown LA, in Hollywood. I wasn't the kind of photographer that took his camera everywhere. I was only working in a certain place, in a very concentrated space. I thought my pictures would look at the movement of all these people, but in the end they were something else and hard to look at. They don't show you any kind of quirky thing or catch activities you might say are comic. I was very conscious of observing the private moments of people in these very difficult spaces. I started seeing other street photographs, whether it's Robert Frank or Garry Winogrand, and I realized my pictures would be different because I was approaching it in this more focused way. There was a certain picture I wanted to make, and that's what I did.
SH The book and exhibition show some shifts in your work—from photographing people to the landscape, and a big shift in the '80s from black and white to color, which you've used consistently ever since. And the camera goes from 35mm to larger formats. Even the point of view itself and where the camera is pointed changes. We see one such shift in your bookWaiting for Los Angeles (Nazraeli Press, 2002).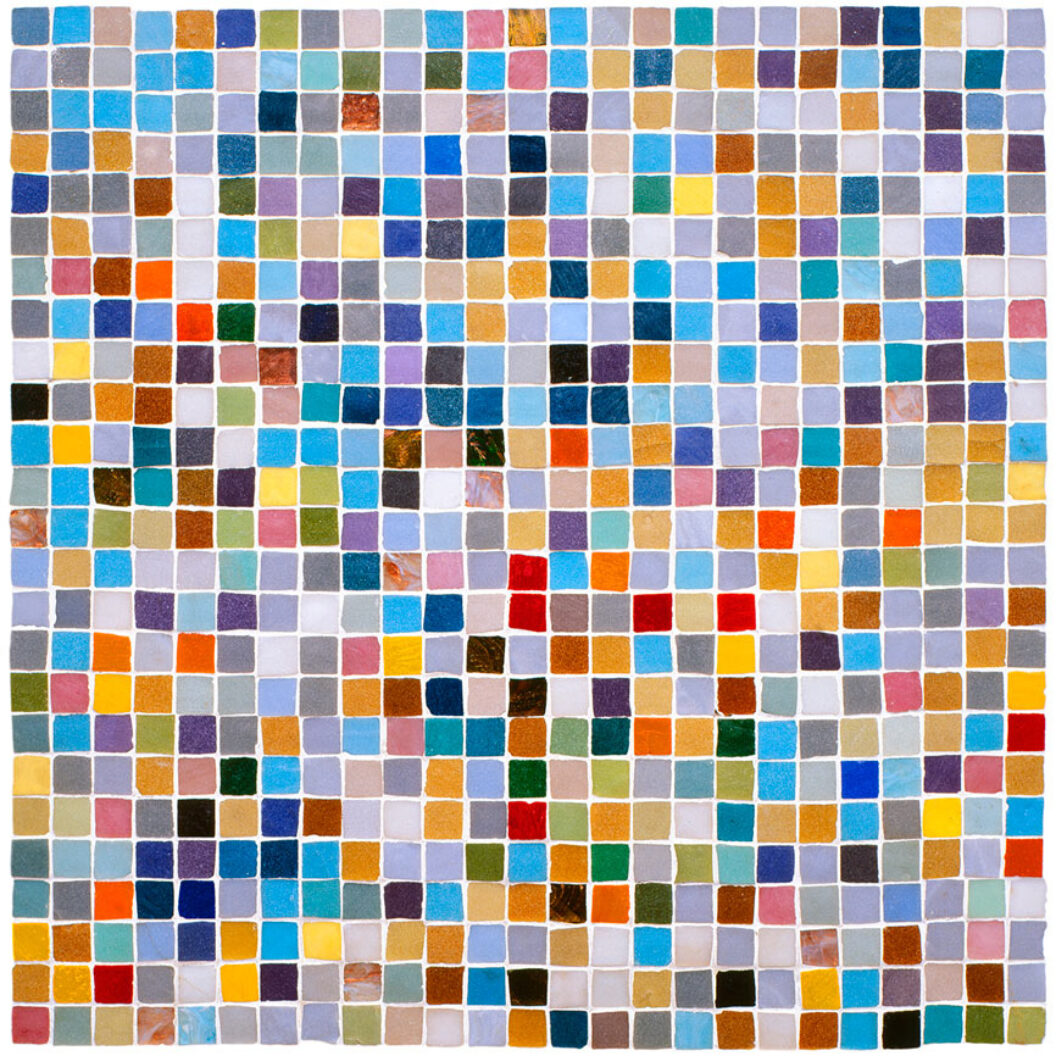 AH I should mention that in 1991 my wife and I left LA to live in Idaho for a while. When I came back after ten months, I saw Los Angeles with fresh eyes. The pictures I call "Waiting in Line"come from an experience I had when my car broke down. While it was being fixed, I had to walk. So, coming up Beverly Boulevard, near where I live, there happened to be a social service office with a line of people around it. I'd noticed them before, but I'd never noticed what they were looking at as they stood there waiting. I realized there was this whole tile façade around the building. I tried to photograph it from their point of view as the line moves. Then I started going to other welfare offices all over LA, creating this body of work. It's all square format, on a tripod, and very deliberate.
SH It's interesting how a personal experience—that of your car breaking down—led you to make something visible in the social/political spectrum of the city. You've also taken a look at your own personal history. In the next project, "Everything," you returned to some of your old haunts.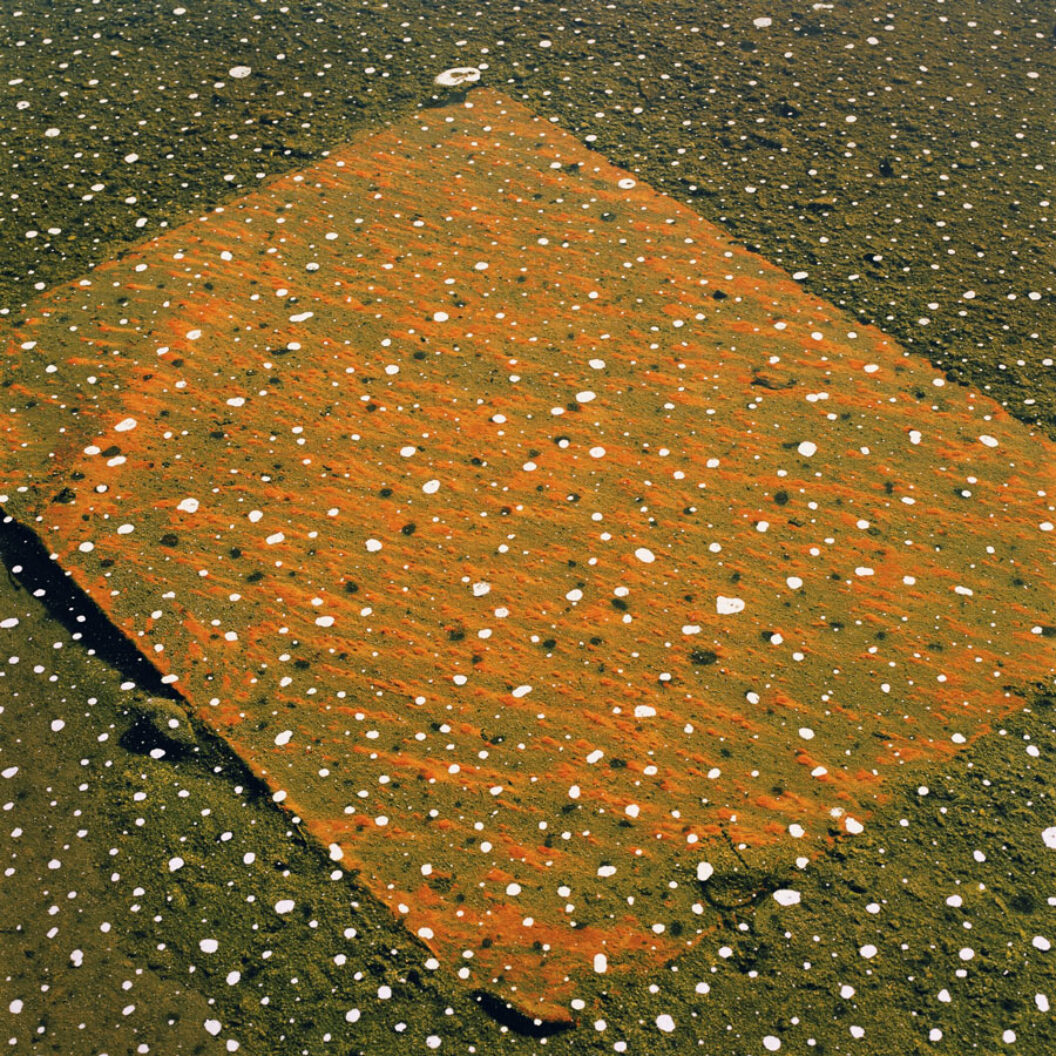 AH I was trying to get inside these vacant buildings near the LA River, where homeless people had broken in. But instead, I decided to get down to the river itself. As a kid, I used to play in the drainage ditches and get up to mischief. I hadn't been there since, but I could see familiar things. I could actually explore the whole LA River system, not just from downtown LA to Long Beach, but going the other direction, out toward the Valley. I walked that whole stretch a number of times—at least twenty miles back and forth, taking photographs. Most people in LA never see its river. Going over a bridge, they look down and see nothing but concrete with a bit of water in the middle. The idea is that you have to find it—and you have to walk to discover what's there.
SH What are some of the things you zeroed-in on?
AH I found things associated with the homeless living at the river's edge. Homelessness is a theme that comes and goes in my work—a thread. It's not just stuff that washed in but things that have been left behind—like a paper bag with some medical items found under a bridge. And there were wet shoes someone left to dry on some rocks.
SH In your first book, Landscape for the Homeless (DAP, 1995), there's a dialogue with the late photographer Lewis Baltz, where you say these pictures are the "hardest" you had made. You've recently returned to that subject again in your forthcoming book, Forever. You've also returned to depicting the point of view of the subject.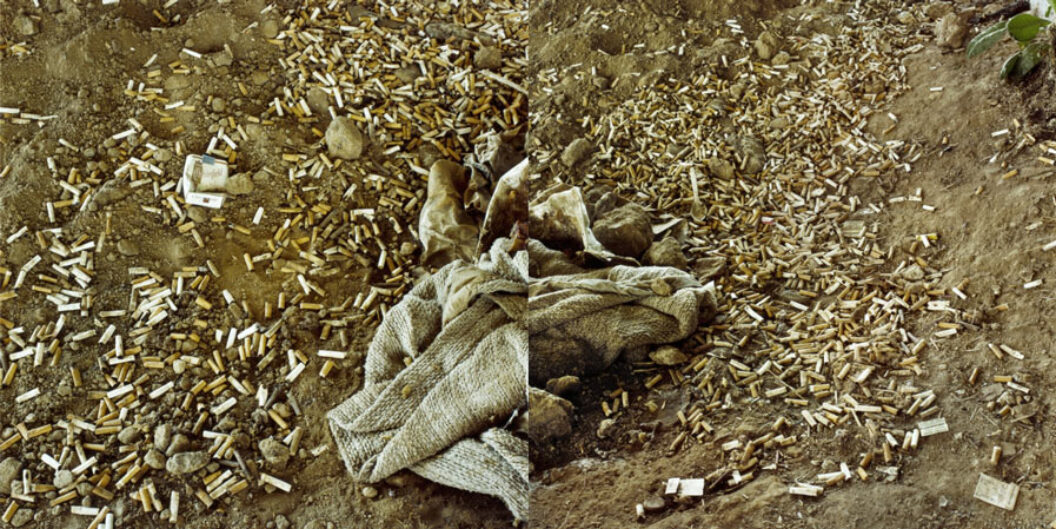 AH With the first body of work I had to do more exploring. I had a little backpack, my camera and tripod, but also a pair of binoculars. It could be quite dangerous—meaning there might only be one way in and out. This was along the freeway systems where people can't see you, which is why some people live there. I wanted to see these places, but not when people were there, so I'd go in the middle of the day. People were usually out collecting cans or trying to get food. And you have to realize, many are actually working as well. Some are Mexican immigrants who have just come over—laborers. I would scope out such places with the binoculars, then figure a way over there. It was difficult, not only because it was dangerous but because some of these people were obviously on drugs. There are whole categories of different people who are homeless, so it's difficult in that sense. I had my dog with me, which was a little diversion sometimes. If people are around, I'm just looking for my dog. So I had different ways of being careful.
The title, Forever, comes from Lewis Baltz's text, "Forever Homeless," which was in the earlier book. Landscapes for the Homeless is 1988–91 and these newer pictures are 2007–2012. It's a very different body of work and not so dangerous because I'm looking at places that are more exposed. People are sleeping under a bridge, but it's in the main thoroughfare near downtown LA. The photographs were made from a site where somebody actually slept. Some of them are active, some abandoned, but they're all real. Instead of looking down into the evidence of homelessness—a bed, cooking items—I'm now in that bed with my tripod laying flat down, seeing what they might have seen. If there's a chair in the site, I'm sitting in that chair. They're all taken with longer lenses, 120mm or 200mm or 500mm. They're all square, and many are very abstract. The older photographs were like looking in, now I am looking out from their point of view. The welfare office is where that idea started, and it's a different way of experiencing the city. If there were a hole cut out of a fence along the freeway, I'd go through that hole and find a place where somebody had a little bed, or chair, and try to make a picture. I'd have never seen LA this way unless I was following their path.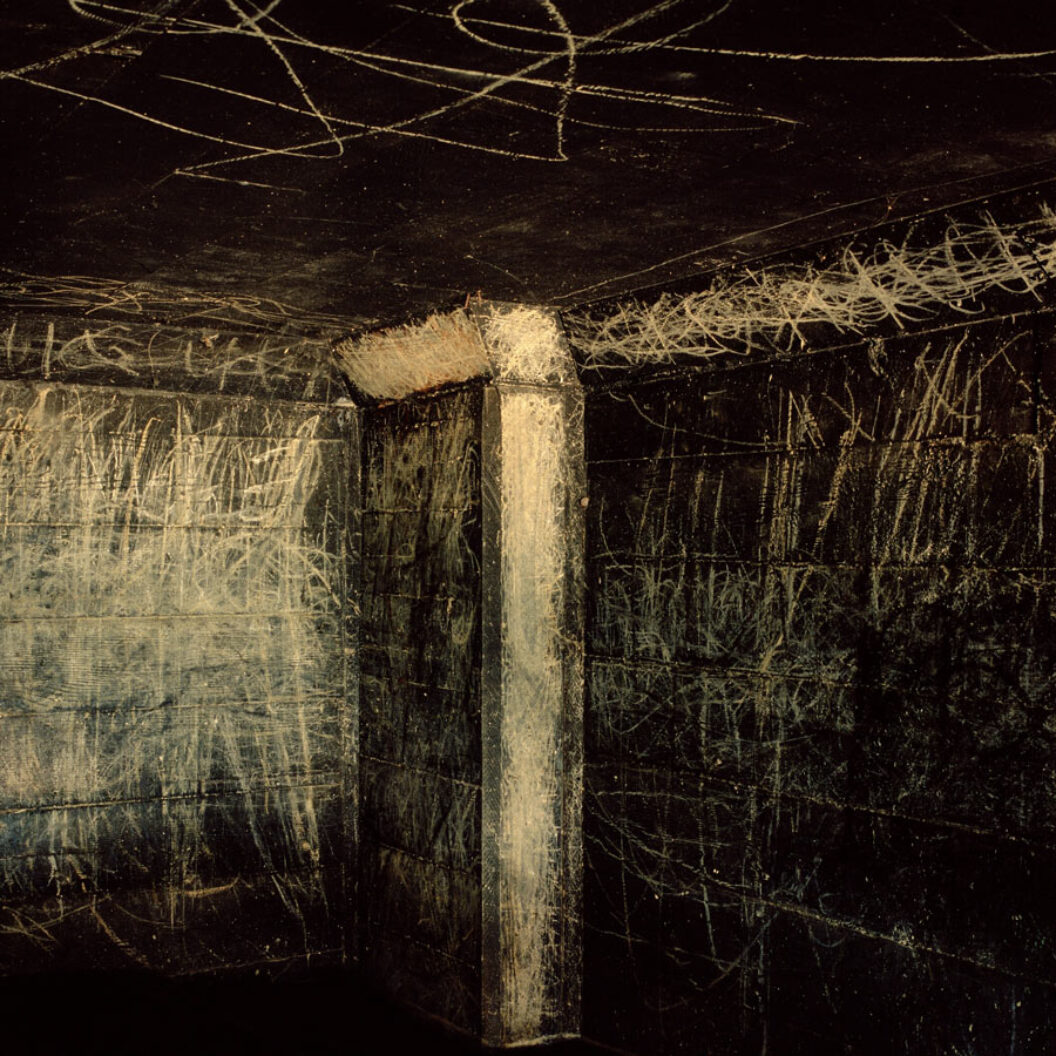 SH In the introduction for Waiting for Los Angeles, the late photographer Allan Sekula wrote that your "looking and framing is simultaneously abstract and realistic." I read that to be a comment on how your work is very formal but at the same time fully invested in its subject.
AH Yes, it's very formal. I always thought of the work—even my black and white work—as formal because it's so specific. The material lends itself to that way of working. The side of a building has very specific details, so why not make a picture very abstract and beautiful when its reality is also a welfare office. That's its design—the surface, the space—where people wait. There are layers of looking, and if it works, there are layers in the photograph, too. What's it about? The subject is the surface of the building, and the realization that people are always there—in line, staring.
SH The new book and exhibition have given you a great opportunity to dig back into your archive.
AH True. I didn't print everything I shot because I didn't always have the money. The museum paying for a lot of this effort made it possible to find and print some older negatives. I was very happy to find what I had forgotten I made. That's the great part about doing a show like this—you have a better idea of what you did.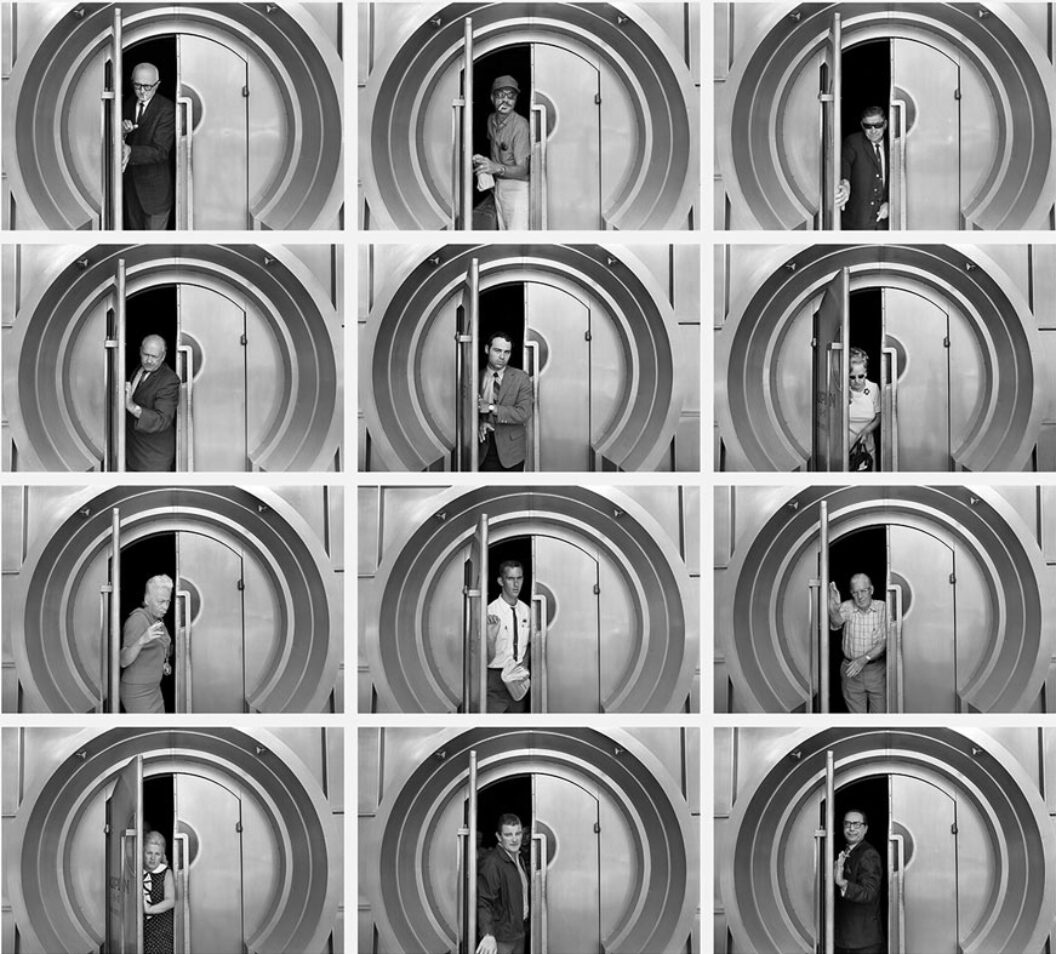 SH One example is this series of photos taken in LA in 1971, depicting twelve individuals coming out of a bar/restaurant. Your work is oftentimes about waiting—people waiting in the landscape, in the welfare line, waiting for the bus. But in these it seems you are the one waiting.
AH (laughter) Even my wife asked, "How long you were there?" But it was only ten or fifteen minutes at most, photographing people coming out, just holding up the camera to my eye. The interesting thing is that I never even had a proof sheet. When I found the negatives I sent them to my printer, and he sent me back little prints, which I put on my studio floor, trying to figure out an arrangement. Three women, nine men? How am I going to sequence these? But he sent me a proof sheet as well, ordered by the numbering of the negatives, the sequence I took them in. How perfect!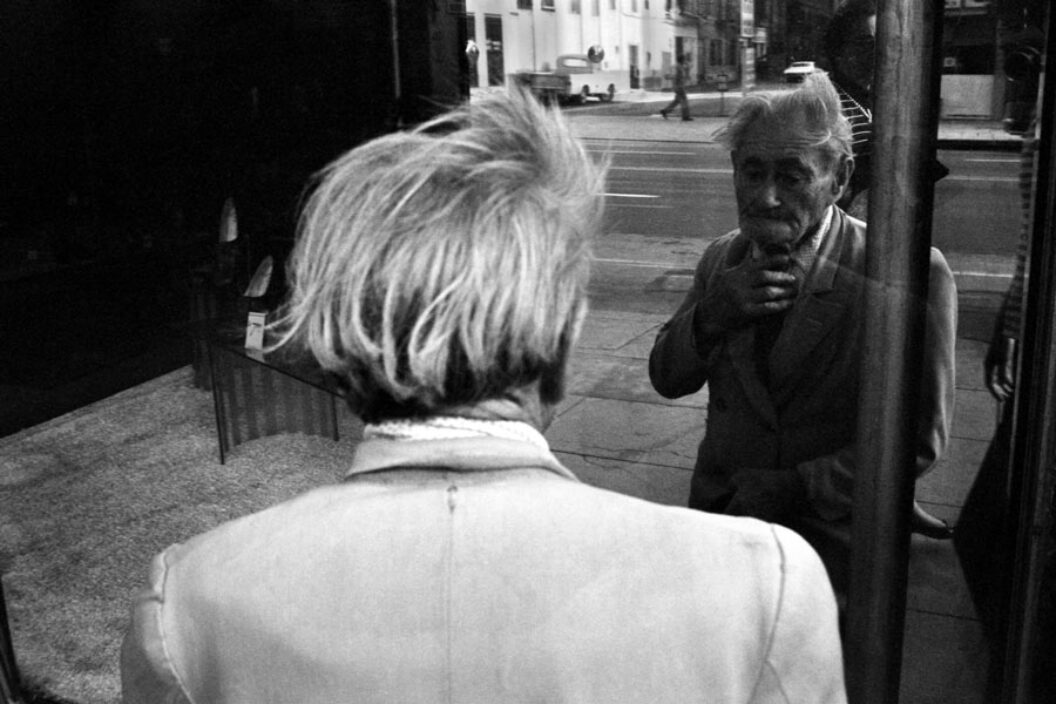 There are other forgotten things in the book—an older man looking in a mirror, fixing his tie. And I have more work to do in terms of things I never printed, some catching up.

SH Another important figure in photography, Robert Adams, writes about the handmade memento cross you sent him, because it was reminiscent of the memorials from ancient Hispanic cemeteries along the Rio Grande Valley that he photographed. He describes such places as one could describe your own vision of Los Angeles—as "places of hard, dry sadness, but also of promise." Do you see promise in your photographs of Los Angeles?
AH I want to mention that the cross I gave Bob is from one piece of wood split in half, and I made two from the same small branch. He has one and I have the other—a nice pairing.
But you have to love what you're photographing. Or if you don't want to use that word, you could use another: embrace. You have to embrace what you're looking at, what you're photographing. So, in that sense, yes, I am embracing hope.
The San Francisco Museum of Modern Art's retrospective exhibition, "Anthony Hernandez," is on view through January 1, 2017.
Stephen Hilger was born in Los Angeles, a city he has consistently photographed. His work traces historical memory in the social landscape, and his monograph, Back of Town (SPQR Editions, 2016), chronicles the disappearance of a neighborhood in New Orleans. He teaches at Pratt Institute in Brooklyn, where he is the Chair of Photography.