Translated by Emma Ramadan
(Deep Vellum Publishing, 2017)
If the experimental French writing group Oulipo were to be reborn today, would they return as performance artists? Anne Garréta's 2002 Prix Médicis–winning novel, Not One Day, marks her as a literary acrobat suspended between those who hold on to the group's relevance and those who have let it go in favor of conceptual art practices. In this book, she transcends the conflict by insisting that desire can defy representation and undo form.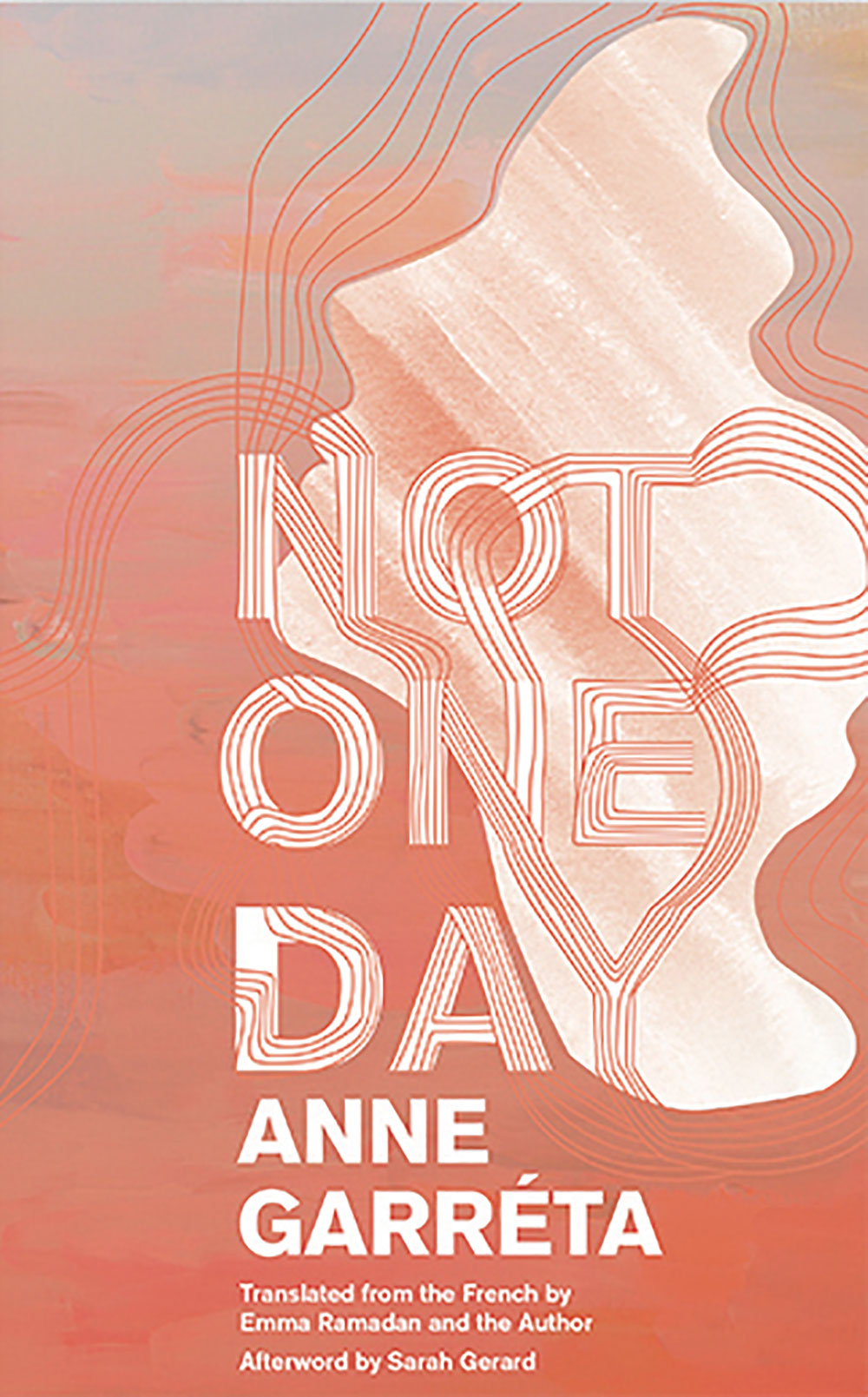 Garréta set out to write five hours per day for a month in order to "recount the memory you have of one woman or another whom you have desired or who has desired you." She required herself to use a computer rather than pen and paper. There began the tension at play here between mind, body, and memory. Garréta vividly yet languidly names her intention to sketch a "memory-image" that allows the reader to place themselves in the moment.
Like a skilled performance artist, Garréta, the first member of Oulipo to be born after the group's founding, simultaneously inhabits bodies and spaces—airports, bars, nightclubs, and so on. Desire is exhilarating when it is a vanishing trace, but repulsive when it's a stand-in for writing or being wanted—or when it's contained in the other's body, a submissive one, or the one "taking up as little space as possible." Desire, she suggests, is a breaking or unraveling of constraint, form, genre, or gender role.
In the post scriptum, Garréta asks, Why "cede the entire continent of desire?" She wants to know who is to ask these questions or anticipate them. One might answer her: Why not you? You whose retelling seems so urgent even if it is slow and defiant of its own rules. You who names the constraints and the breakages, and who implicates us, the reader, in your desire as you ignite our own.
Youmna Chlala is the author of the forthcoming poetry collection The Paper Camera (Litmus Press, 2018). As a visual artist, she has exhibited at Art in General, Performa, Dubai Art Projects, and elsewhere.
Originally published in
Featuring interviews with John Giorno, Lidia Yuknavitch, Iman Issa, Eric Baudelaire, Ieva Misevičiūtė, Daniel Borzutzky, and more.