Ann Hood's An Ornithologist's Guide to Life, Julie Orringer's How to Breathe Underwater, Michael Redhill's Fidelity, Joan Silber's Ideas of Heaven: A Ring of Stories by Mary Morris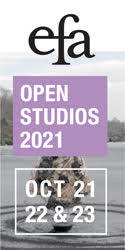 I like surprises. I always have. I love it when someone opens a door and shouts, "Surprise!" But it isn't just parties I love. I long for something more complex. The unexpected. A twist you didn't anticipate. This is why I love stories. Because the best do this like good sword strokes with a quick, but effective display.
The first surprise should be on the writer. To paraphrase Flannery O'Connor, if a story isn't a surprise for the writer, it won't be for the reader. I can almost feel the writers of these stories thinking, "I didn't know this character was going to end up here."
Michael Redhill is a master of such twists in his stunning collection Fidelity. In "Orchards," two young boys with hockey sticks try to move a dead dog from the road. "We knew dogs," the narrator tells us. They had watched their father whelp the pups of their dog "Sam," whom their father called "Mother" because "she was so protective of us and our real mother had died." With a Chekhovian turn we have moved from a story of a dead dog to one of motherless boys.
In Julie Orringer's collection I am startled by her stories of strange and haunting beauty. I loved the first story, "Pilgrims," in which two children whose mother is dying spend Thanksgiving with a macrobiotic cult of cancer sufferers and tragedy ensues. And in "The Isabel Fish" a young girl who blames herself for the drowning death of her brother's girlfriend learns to scuba dive.
I've never been one for tales of the bizarre. I've always felt the more extraordinary things in life happen as we live it. Ann Hood captures this sentiment in her diverse and engaging collection An Ornithologist's Guide to Life. In the title story a girl who becomes interested in birdwatching uses her powers of observation to see the budding romance between her mother and a neighbor. In "Total Cave Darkness" a young girl runs off with her priest and they wind up on a tour of caverns in Virginia. As their guide switches the light on, the woman and her priest stare at one another. "Or maybe you like the darkness better?" the guide says. The surprises here are in the subtle emotions—those Carveresque moments that send a shiver up your spine.
Joan Silber's intriguing collection Ideas of Heaven takes us in a slightly different direction. The surprise, and pleasure, for me came as each story built on the next, creating a kind of ripple effect. A woman dancer is taunted by a dance instructor who becomes the subject of the next story. In that story there is a passing mention of a Renaissance poet, Gaspara Stampa, and this poet narrates her own story next, and so on. The volume circles back on itself and we have the story of a man who falls in love with the dancer in the first story. This book is a kind of grown-up treasure hunt, and we read, wondering which clue will take us to the next place.
These are writers who take risk of a subtle type. They turn down a road you might not have thought to turn down. I walk away from these stories thinking, "I didn't see it coming." And that's what makes them memorable.
—Mary Morris
An Ornithologist's Guide to Life comes out from W. W. Norton in July. How to Breathe Underwater was published by Knopf in September 2003; Fidelity from Little, Brown & Co. in March; and Ideas of Heaven by W. W. Norton in April.
Originally published in
Featuring interviews with Olafur Eliasson, Ellen Phelan, Percival Everett, Francisco Goldman and Esther Allen, Ben Katchor and Alexaner Theroux, Jorgen Leth and Ann Mette Lundtofte, Michael Bell, and Mauricio Kagel.