Ann Hamilton: An Inventory of Objects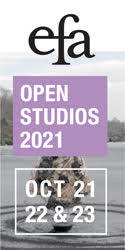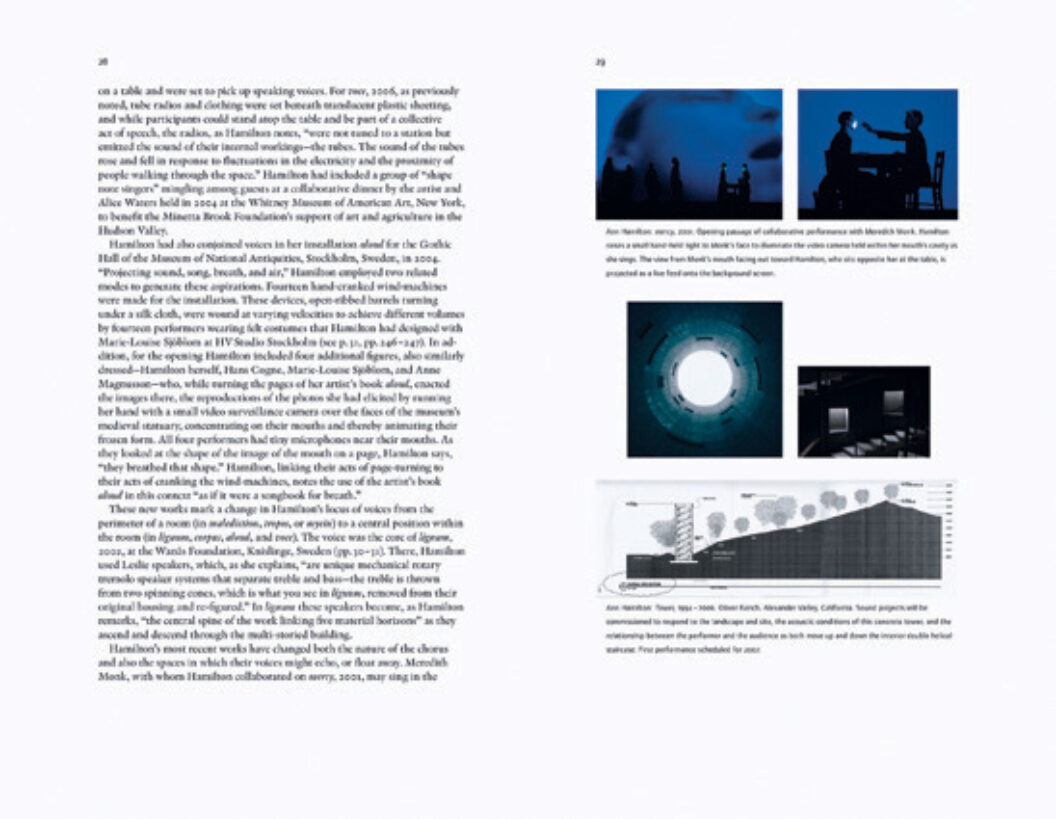 Just as the culture is poised to relegate the book and its readers to a lost era, there comes into our presence Ann Hamilton: An Inventory of Objects to arouse our most intense desire to curl up by a winter fire with a book—this book—in our hands.
Designed by the Swedish graphic designer Hans Cogne in conversation with the artist, the book is bound in midnight blue cloth, with a deep glove leather black binding and black endpapers. Its title is discreetly pressed into the cover and spine, to be touched as much as read; a stamp-size photograph of an open mouth filled with marbles or stones is affixed to the front, the only overt visual marker. Within, satiny cream pages with astonishingly lush photographs accompanying descriptions, chronologies, materials, and processes for each of the "objects" inventoried, as well as an accounting of its relation to Hamilton's many site-specific installations. For those familiar with this artist's work and those not, this book offers invaluable insight into the ways in which she collapses conceptual, sensual, and performative categories.
As Joan Simon (who also authored the recent monograph on Hamilton) points out in her lucid accompanying essay, language—and, by extension, the book—occupies a central role in Hamilton's work. You might even call these her major tropes, carrying as they do the burdens of modernity's self-portrait. Hamilton's profound attention to the varieties of linguistic experience moves across the gesture of the (writing) hand and the sound of the (speaking) voice, in an almost obsessive quest to find the relation between word and thing, sound and matter, motion and stillness. This gives her objects and installations their characteristic trait: a call to be read/heard as much as seen. As Simon tells us, Hamilton began her artistic life in the early '80s studying textiles; the word text is, of course, derived from this basic human method of making, and Hamilton, as this book attests, has been weaving her articulations of objects/bodies in space ever since.
Ann Hamilton: An Inventory of Objects came out from Gregory R. Miller in December 2006.
Originally published in
Featuring interviews with Bill Jensen, Robert Polidori, Cristina Garcia, Lore Segal, Mary Jordan, Reinhold Friedl, John Turturro, Sarah Ruhl.