Political Power: Anjali Enjeti Interviewed by Madhushree Ghosh
On publishing a novel about the partition of India and an essay collection on living in the South as a South Asian American.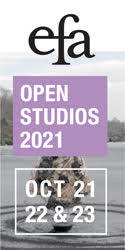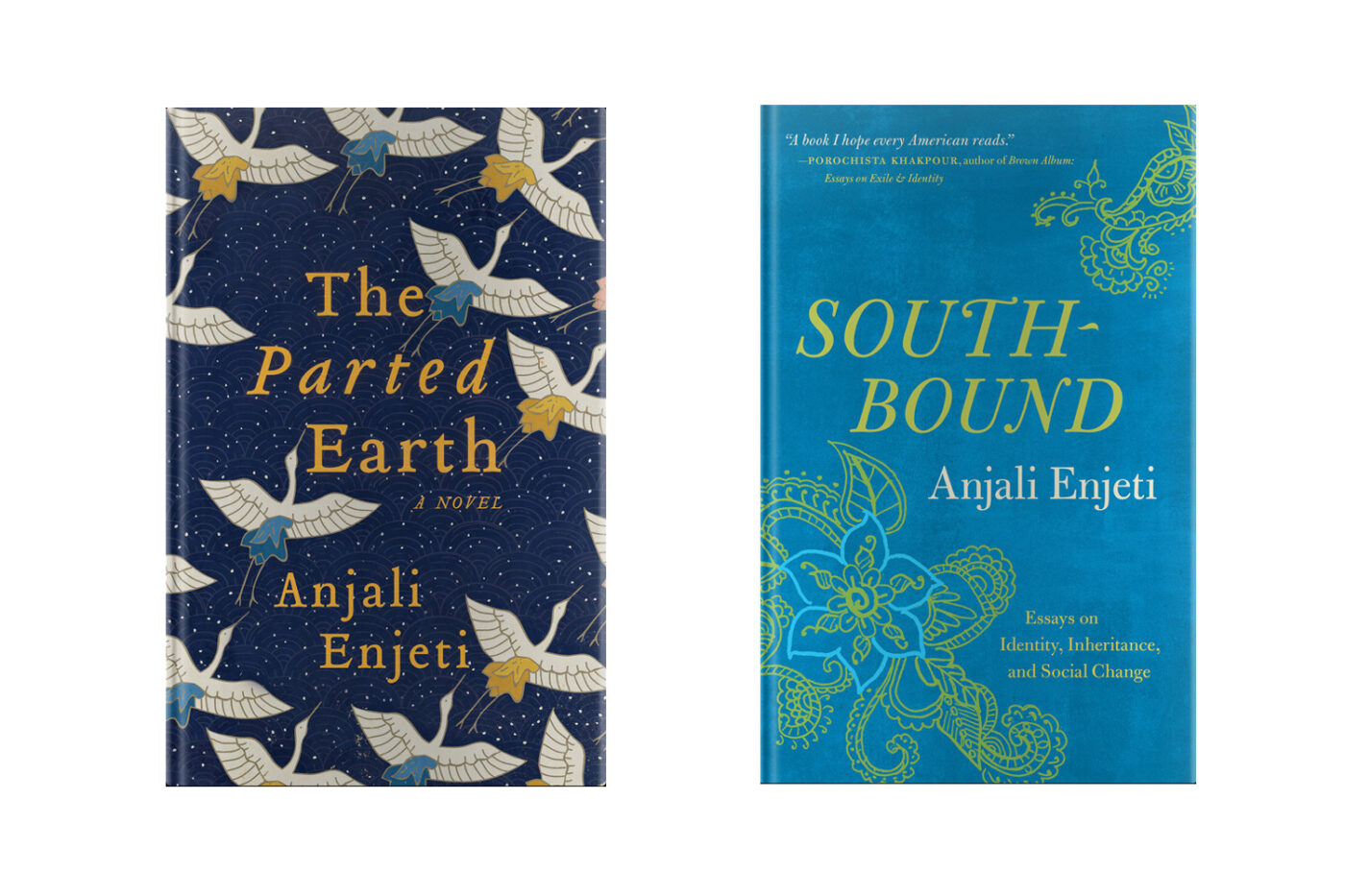 Anjali Enjeti and I have known each other for years as South Asian authors, activists, and avid supporters of good writing. As is often the case with online friendships like these, we rejoice, lament, laud and support each other on our own literary journeys. Her essay, "Why I'm Still Trying to Get a Book Deal After 10 Years," published in the Atlantic, made all of us—especially women writers of color—take notice. She writes, "Some of my resolve to get published stems from my ego. Aren't my words important? …it's isolating to keep these stories to myself, to experience them alone." It was as if she was speaking my words, my thoughts. The question remained, how often did one have to ask the white publishing industry to consider more than one South Asian author, or one writer of color on their roster? The Lee and Low diversity survey from 2019 showed that when this industry is 76% white, 74% cis women, 81% straight, and 89% non-disabled, it is as non-diverse as it was four years earlier when the last survey was conducted.
Despite the pandemic, 2021 is a year to celebrate Enjeti, who has released two books this spring. The Parted Earth (Hub City Press), her debut novel, tracks Shan, the protagonist, on a seven-decade discovery that goes back to the 1947 partition of India. The familiar Indian Partition stories are laser-focused on trauma—the violence, and destruction caused by the division. Case in point, Bhisham Sahni's Tamas, Saadat Hasan Manto's Bitter Fruit, or even Bapsi Sidhwa's Ice-Candy Man were illustrations of forced human migrations, religion-based violence, and a reliving of the 1947 horror for people on both sides of the British-drawn borders. The Parted Earth does this, but focuses on the "after"—almost like a detective, searching for answers.
Southbound (UGA Press) is a collection of intense, precise, and urgently immediate essays that Enjeti deftly uses to explore identity, inheritance, and social change. As a South Asian American of mixed heritage; as an "Indian in the Deep South"; as a mother, activist, lawyer and writer, Enjeti questions the inheritance of what she was presented with, and expertly shows us what propels us to become activists. Her activism includes door-to-door canvassing in Georgia during the 2020 election season and her founding role in They See Blue Georgia. When I spoke to her about it, she dismissed it with a generous, "Ah, but your phone banking for Reverend Warnock helped me canvas door-to-door." She is both legendary and empowering.
—Madhushree Ghosh
Madhushree Ghosh In your novel The Parted Earth, there are multiple stories woven into the exploration of intergenerational trauma from the Partition of India into East and West Pakistan and India (now Pakistan, Bangladesh, and India respectively). It is the largest forced migration of a nation due to an arbitrary drawing of borders by departing colonizers. How did you know where to start, and why start with Deepa's story before Shan's?

Anjali Enjeti There were so many versions of this book, and initially, I didn't start with Deepa's story. I started with Shan, and then alternated points of view every chapter. I loved the structure of Tatiana De Rosnay's Sarah's Key, and tried that. When that didn't seem to work, I started with Deepa and then flipped to Shan every other chapter.
But the book continued to feel too disjointed, and the alternating chapters made it difficult for me to delve into the characters' psyches. So I decided that the first third of the book would be Deepa's story, the next third would be Shan's story, and then the final third would alternate between multiple people's points of view.
MG About 5.5 million Muslims and 4.5 million Hindus and Sikhs had to leave their homes to move to the other side of divided India. For the readers who aren't familiar with the horrors of the Partition, what was the biggest challenge you faced to describe the genocide in The Parted Earth?
AE So much of how people experienced Partition depended on myriad factors, such as ethnicity, religion, caste, class, and geographic location. Even when (what month) people chose to cross the border drastically affected their experiences. Aside from reading books about Partition, I read several dozen firsthand accounts of migration from the regions I wrote about in The Parted Earth. But even then, I came across pieces of information that seemed to conflict with one another.
Even though The Parted Earth is a work of fiction, I needed to make sure what I was writing was historically correct. I hired a Partition historian who pointed out some of the smaller, more nuanced details in the story that needed adjustment to more accurately reflect the time. I found two sensitivity editors of different backgrounds whose families lived near the northwest border during Partition. Their feedback and guidance were immensely helpful.
MG In terms of the research process, what were some surprising discoveries you uncovered, and what was handed down as history or lore in your own family?
AE What struck me most was how much history repeats itself. There are so many themes from Partition that are playing out today—the rise of right-wing religious extremism, the militarization of borders, the increase in the number of refugees fleeing their homelands due to religious persecution. Certainly, the end of British colonialism of the subcontinent followed by Partition is its own unique and significant chapter in world history. But some firsthand accounts of migrants during Partition sound eerily similar to the firsthand accounts of migrants crossing the southern US-Mexico border.
MGInterestingly, Shan could be a Muslim name, and Shanti is a Hindu name. The first means "royal" or "honor," and the latter means "peace." I love how you use them to describe the unmoored central figure of The Parted Earth. In India, naming a child is significant, and the name is meant to reflect a child's essence. Tell us how you decided on the names.
AE I've always loved the name Shanti, though choosing a name for the main character was more complicated than that. We meet Shanti, who goes by Shan, at age forty-one, and at a major crossroads in her life. It's not until Shan's world falls apart that she realizes how much her father's early death, her estrangement from her grandmother, and her disconnection from her heritage play a role in her experience of trauma. Her real name, Shanti, comes to symbolize what becomes her mission—to reconnect with her ancestors and by doing so, to find some semblance of peace.
MG Shan notes that she "wanted something easier to pronounce, something that other kids wouldn't make fun of." In Southbound, your collection of essays that focus on growing up in the South as a child with South Asian roots, your essay "What Are You? Where Are You From?" begins with the sentence: "Questions about my identity have echoed in my mind for decades." The question of our South Asian names, and how it is viewed in a country that's still unfamiliar with it, is an urgent exploration in both your fiction and nonfiction. Why do you think this is still so immediate?
AE Unfortunately, the white Christian Western gaze continues to deem South Asians—as well as Arabs, Latinx folks, East and Southeast Asians—as perpetual foreigners, stripping us of our agency and autonomy. Aside from skin color, the most obvious evidence of this "foreignness" is non-white, non-Western names. Because we have brown-sounding names and brown skin, white supremacy in the United States deprives us of an American origin story. We are all newcomers, no matter how many years or how many generations we've lived here.
The impact of this is dire—affecting in particular our ability to acquire political power. When we are treated as footnotes in US history or politics, our voices are ignored by campaigns and elected officials. Because we are not seen as "real Americans," our communities' issues aren't prioritized. However, in the past four years, the political machine has taken notice of us. But we have a lot of coalition to do for us to become the force in politics I know we can be.
MG We've spoken about how most campaigns are manned by very capable college students and activists. What do you think the younger generations are teaching us?
AE Today's young progressive activists are very aware of how to be more inclusive and fearless. They challenge my ways of thinking on a daily basis. Some days as a volunteer organizer I feel so incredibly burnt out. There is so much we do that goes ignored or doesn't yield good results. Our young folks remind me that it's okay if something we tried wasn't as effective as we'd hoped. This is such a vital perspective when it comes to social justice work.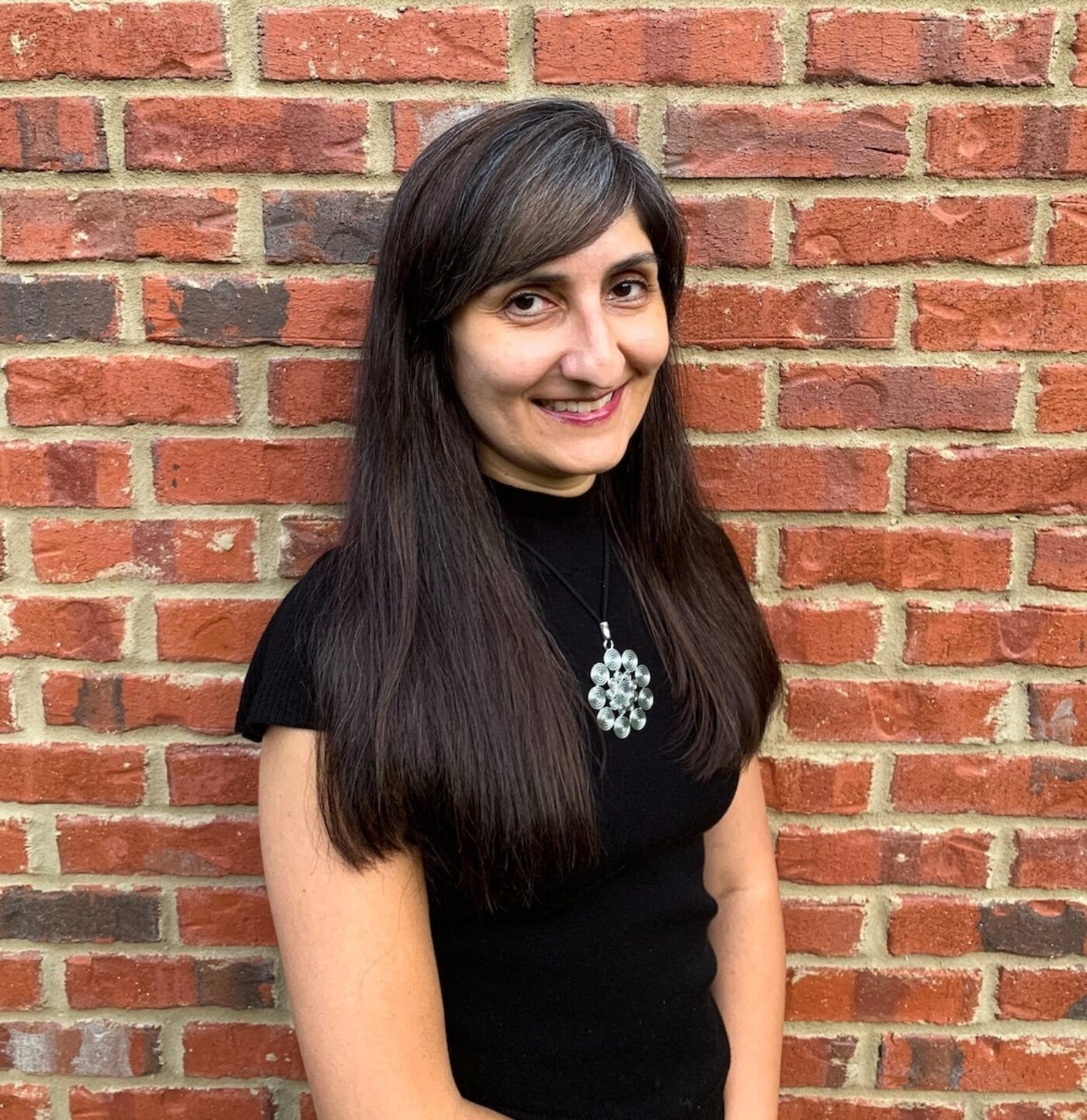 MG Your community organizing, getting the vote out, and door-to-door canvassing has been such a joy to watch. You and They See Blue Georgia members made a pivotal difference in flipping Georgia blue. If the next generation wants to understand activism and community organizing as what it means to you, what would you tell them is the best way to work toward a better future?
AE Building coalitions across all racial and ethnic groups and with multiple progressive organizations is key. They See Blue Georgia didn't form until August 2019. We thrived because so many more established progressive organizations, activists, and Democratic elected officials helped to raise us up.
A significant part of organizing and activism involves holding ourselves accountable. This is what we need to do to work toward a better future. We need to ask ourselves how and in what ways we are complicit in the suffering of others. Work on behalf of one community can't or shouldn't result in the further marginalization of other communities. Non-Black people can organize for a specific cause while also dismantling anti-Blackness, and acknowledging that we live on stolen land from First Nations. The active interrogation of our own complicity is essential to whatever cause we are advocating for.
MG In Southbound, the essay on Vincent Chin rings loud and true now more than ever. Do you feel like anything has changed, or do you think this work is cyclical?
AE The fight for civil and human rights is oftentimes two steps forward, one-and-a-half steps back. White supremacy feels more powerful than ever, and four years of Trump tightened its stronghold.
I've been thinking about Vincent Chin a lot lately for many obvious reasons, but especially this one. In the '80s, the authorities brought federal hate crime charges (for the first time on behalf of an Asian American) against Ronald Ebens and Michael Nitz, Vincent's killers who were unfortunately dismissed.
Decades later in Atlanta, federal investigators recently stated that they do not currently have enough evidence to substantiate federal hate crime charges against Robert Aaron Long, who killed eight people, six of them Asian women, at three different Asian spa locations. Clearly this was a crime based in racism and misogyny, and should meet any burden of proof for charges to be filed under any hate crime statute, whether federal or state. But the bar is set so high for these cases, it's impossible to reach. I guess the gunman needed to have "I hate Asians," tattooed on his body to be charged with a hate crime. There is rarely, if ever, going to be the smoking gun investigators seek to prosecute hate crimes. Until this changes, hate crime statues are cheap symbolism.
MG You've spoken about how deep the struggle is for South Asian writers in a mostly white publishing world. It took almost two decades, but now you have two books coming out. In 2017 you wrote, "My dream of seeing one of my books sitting on a shelf in a library will never fade completely." For any aspiring writer reading this, what would you say? What worked for you, and what didn't?
AE My road to publication has been a long one, for sure, from the time I began submitting multiple books to agents and editors to the time I received a book contract for my first book, Southbound, over the span of eleven years. By the time Southbound and The Parted Earth are published, it will have been thirteen years from submission to publication. This excludes the time at the front end, when I was writing but not yet submitting books.
This timeline is not all that unusual. I still know several writers whose book writing and publishing timelines also approach fifteen to twenty years. Some are still waiting for that first book contract.
But my publication journey is as much a product of class privilege as it is about white publishing. I seriously doubt I would have been able to keep pursuing book publishing while teaching, freelance writing, and raising three children, if it wasn't for the fact that my partner had a steady, well-paying job. It's important, I think, to be transparent about this.
I tell aspiring writers: your worth as a writer is in the writing, not in the publishing. Protect your pride and joy in your writing from the harsh, unfair, and biased world of publishing. The number one piece of advice I give, especially to BIPOC writers, is to find a supportive writing community. The journey to publication can be soul crushing, and too many wildly talented writers give up because this business breaks them. Your writing community is your insulation from the disappointment and toxicity embedded in this business. My books are here because of the writers, mostly Black and brown women and femme writers, who cheered me on, and, more importantly, didn't let me quit when I was ready to toss in the towel.
All of us writers deserve to be loved and valued on this path. Writing communities help us keep going. We can't control whether editors accept our work for publication. We can control when and where we write, and who we keep company with.
MG You mentioned that we should hold ourselves accountable as writers, but more importantly, hold institutions accountable when they promote problematic books, authors, or issues a la Jeanine Cummins and Oprah—but we see this happening over and over. How do we hold these institutions accountable?
AE Publishing oftentimes feels like Groundhog's Day, doesn't it? I'm encouraged about what I've seen over the past year, so a part of me is hopeful. Black folks are finally, rightfully, being appointed to top publishing jobs—I feel excited by this change. Both Jennifer Baker at Amistad and Yahdon Israel now at Simon & Schuster are dear friends of mine. They have the kind of critical lenses we need in this business. I can't wait to see what they do.
But I worry that publishing is going to put the entire burden of solving bigotry on BIPOC editors when really, it's a white problem. I'm reminded of this poignant essay by one of my favorite authors, Yaa Gyasi, who wrote about how reading Black books isn't going to solve white supremacy. "The world can change and stay exactly the same."
I'm not sure what the answer is. But collectively, we have to keep pushing for change in this industry, and uplift deserving writers.
MG In a 2015 Buzzfeed article, Mira Jacob noted, "Because all of us are so ready to talk about the world we live in. We are ready to have a publishing industry that is of that world." It's been over six years since then. Do you think the white publishing industry has changed its perspective since?
AE Certainly there have been some changes, but it's hard to tell whether these are concrete and long-term changes, or whether we're simply dumping more of the burden of change on BIPOC authors and editors.
Last year, so many Black-authored books were on the New York Times best seller lists, and then in November, so many non-Black people voted for Trump. Obviously, not all those folks who bought the books read the books. Non-Black people still seem to cling to the performance of anti-racism instead of being anti-racist. I can't tell yet whether publishing falls into the former or the latter category.
But, I do have hope. People like Lisa Lucas and Jennifer Baker at the top of major publishing houses make me think, "Is this really happening?" I listen to the discourse inspired by the work of Dignidad Literaria, and read book reviews where reviewers think more critically about books' biases and tropes. Are we actually beginning the process of reinventing publishing? Will this time be different?
MG Both The Parted Earth and Southbound have amazing book jackets: The Parted Earth origami cranes—migratory birds—and the beautiful paisley designs on Southbound.
AE It's funny because the two book covers being similar colors was largely a coincidence! I'm glad you like them. Hub City and UGA gave me exactly what I wanted.
Meg Reid, the jack-of-all-trades at Hub City Press, designed the gorgeous cover for The Parted Earth. Origami cranes play an important role in the book—they are holy, and symbolize longevity. Many of the characters in the book are in their twilight years. I wanted the cover to honor them.
Erin Kirk at UGA Press designed the beautiful cover for Southbound, and a dear friend, Swati Gupta made the rangoli design that I make a reference to in the very last chapter of the book. I love looking at this cover and seeing something from her on it!
MG Who are some of the upcoming authors you're excited about and why?
AE There are so many! Gayatri Sethi was one of my wonderful authenticity editors for The Parted Earth. I can't wait for her genre-bending debut book, Unbelonging, out this summer. Michelle Zauner's memoir Crying in H Mart is based on her exquisite essay of the same name, which appeared in The New Yorker. Zakiya Dahlalia Harris's debut novel The Other Black Girl, about Black women working at a large white publishing house, sounds amazing. And prison abolitionist Mariame Kaba's new book, We Do This Until 'Til We Free Us: Abolitionist Organizing and Transformative Justice, is also out this year. I've been learning so much about this movement from her earlier writings, and her tweets, and I'm looking forward to learning more.
MG What are you working on now? And are you writing two books at the same time?
AE I'm currently rewriting the first novel I wrote: a historical fiction taking place in the '90s and set in the North Georgia Mountains, one of my favorite places on this earth. It centers around a mother and her adult daughter haunted by a killing in Hyderabad in the early '70s.
I wish I could write two books at the same time, but I'm incapable of it! The Parted Earth was mostly finished before I even began the book proposal for Southbound. It just so happened that the books' publication journeys overlapped.
I do love writing nonfiction—long, languid essays with a bunch of reporting. Maybe I'll tackle another nonfiction book. We'll see!
The Parted Earth and Southbound are available for purchase here.
Madhushree Ghosh's work has received an honorable mention in Best American Essays in Food Writing. Her work is Pushcart-nominated, and has been published in the Washington Post, New York Times, Longreads, Rumpus, Catapult, Hippocampus, Atlas Obscura, Unearth Women, Panorama, Garnet News, DAME, and others. As a woman in science, an immigrant, and daughter of refugees, her work reflects her roots and her activism. Her food narrative, Khabaar: An Immigrant Journey is forthcoming Spring 2022 from University of Iowa Press. Based in San Diego, Madhushree works in oncology diagnostics and can be reached @writemadhushree.