We Can't Wait for Anyone to Tell Our Stories: Angie Cruz Interviewed by Andrea Thome
The writer on her new novel, how Dominicans have shaped New York City's culture, and creating artistic spaces that are truly liberating.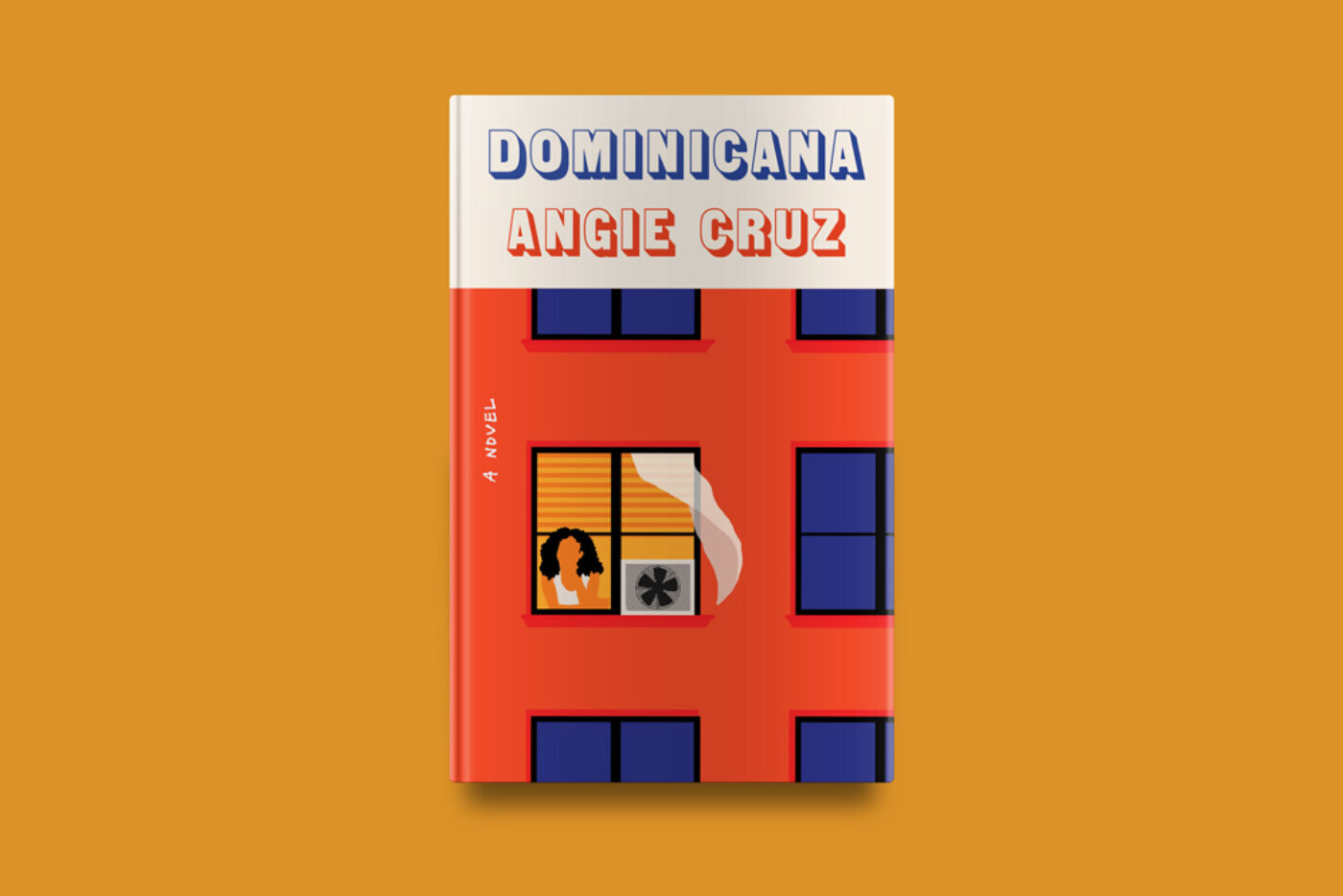 I met Angie Cruz back in 2000 at a Latina Playwrights Festival at New York City's seminal WOW Café Theatre (billed as "The Oldest Collectively Run Performance Space for Women and/or Trans Artists in the Known Universe"). My play Alley Rats was being featured, as was work by fellow playwright Adelina Anthony, who brought Cruz to the festival and from that moment, we knew we wanted to be in conversation. At the time, Angie had just sold her first novel, Soledad. Now almost twenty years later, Angie is releasing her third novel, Dominicana (Flatiron Books) named one of the most anticipated books of fall 2019. While in Madison, Wisconsin, moving my parents out of my childhood house and thinking about the nature of home, I called Cruz, who was in residence at LightHouse Works on Fishers Island, to discuss her book, writing process and her dedication to building community among women of color writers.
—Andrea Thome
Andrea Thome Let's start with your journey between Soledad, Let it Rain Coffee, and Dominicana, including the different responses or experiences that you've had with your books.
Angie Cruz With Soledad, I didn't think about if or when it would get published. This made a difference in how I wrote it—with an urgency to say something I felt wasn't being said or that I really wanted to say for myself. That energy, very uninhibited and wild to me, is reflected in that book. I love that book maybe in the same way you speak so fondly of your earlier plays, like Worm Girl. With time, especially when I started teaching writing, I became more conscious of the mechanics of fiction. I couldn't see a movie or read a book without analyzing what the writer was doing. That killed the magic a little bit. So, the balance for me to maintain that freshness in the work was to turn off that side of the brain and approach writing with a childlike curiosity and playfulness.
AT What practice helped you do that? I constantly use exercises by my teacher (and brilliant Cuban-American playwright) Maria Irene Fornes. Didn't you work with her in Taxco, Mexico just a year before we met?
ACYes, I took a class with her. A game changer for sure.
AT Fornes's exercises are so much about liberating that imagination, to stop trying to control it and get out of its way, which generates writing from a deeper, more honest—and surprising—place. It's a real challenge to be rigorous about not manipulating that. I always go back to her exercises when my writing feels stuck or too systematic—though I'm a very unsystematic writer. How did you to get into those zones with Dominicana?
ACDominicana had many incarnations. It took me fourteen years to get it right. Sometimes, part of getting it right was giving up on it entirely. For a stretch of time, I worked on a new book on my phone while commuting from Washington Heights to the rest of New York. Often the trains would stop for indefinite amounts of time between stations and people would complain, but I was overjoyed. It was toward the end of the ride when my story got interesting to me. That time constraint, combined with writing fiction on the phone, invigorated my work, infusing it with a wildness similar to the feeling I had while writing Soledad.
AT Were you still working on Dominicana at that point?
AC I was supposed to be working on Dominicana but my mind and heart were occupied with my new writing affair. For a bit, I said yes to all the invitations, any excuse to hop on a train around the city. It became my dedicated writing time, uninterrupted and charged. And you would think I could easily ride the subway all day, but the magic required some kind of appointment or activity that waited on the other side. Having that writing affair did teach me that one could fall back in love with an old story and Dominicana was my old story that needed tending. I had been with it for twelve years. But before I could reboot, I needed to hit rock bottom, or what felt like bottom. That happened while I was alone at a residency and I was in crisis about my work with no one around to talk me out of my despair. I hated the book.
It was summer and everyone was posting about their fabulous lives on Instagram and I was like, this is not the life I want. I started to research other career opportunities. I had always wanted to be in medicine. But then I saw a recording of a friend doing karaoke and I'd never done karaoke. But why? Because I can't sing? Who made me think that I couldn't sing? So, I spent the day testing my vocal range and tone online, and the internet verified that I was a good singer. Maybe even great. Ha! I took YouTube singing lessons, learned to do lip curls and exercises to open my diaphragm, and I recorded myself singing and I didn't sound bad at all. Then it happened: I figured out how to fix what was irking me about Dominicana. I gave my most unlikable character a beautiful voice and everything in the novel started to fall in place.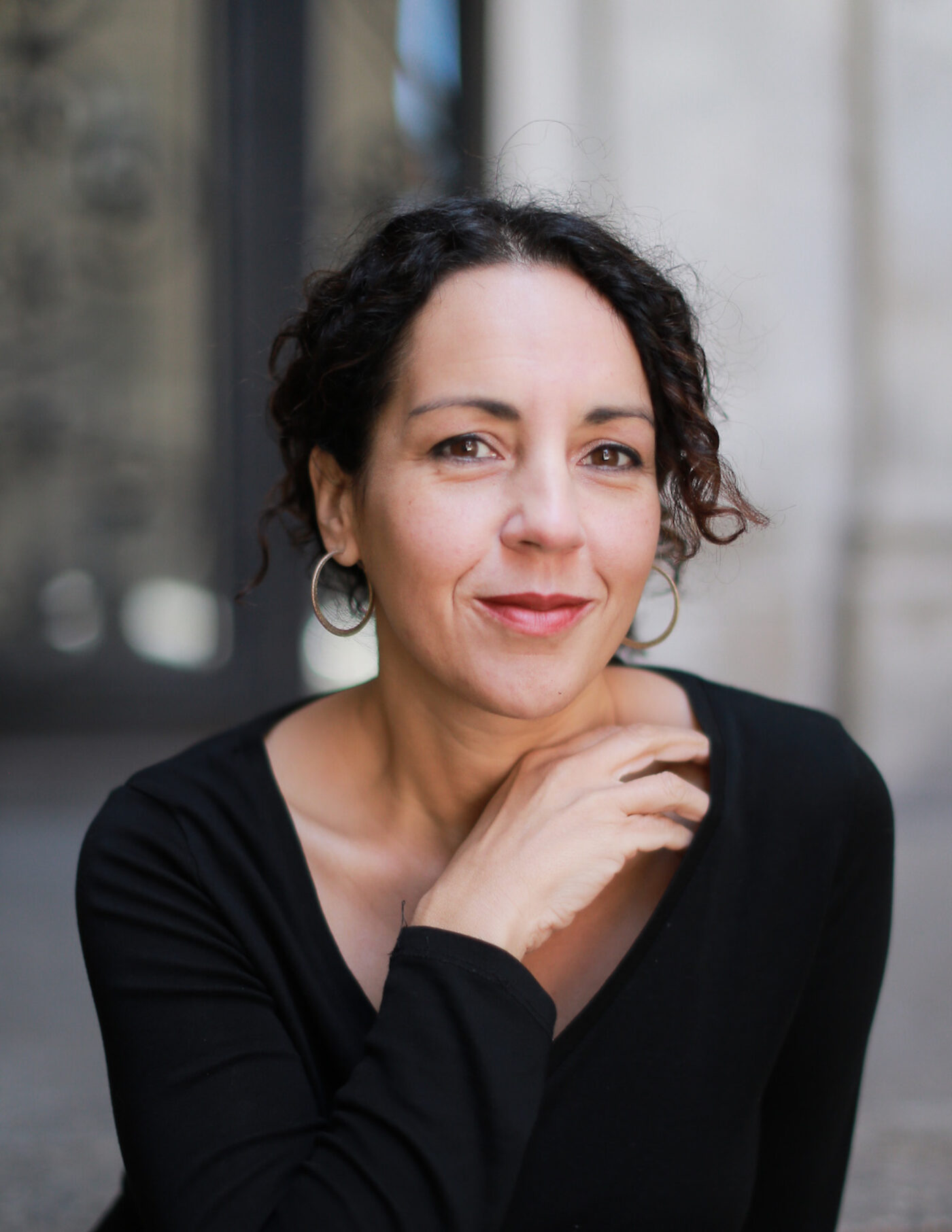 AT It's funny how while you're thinking, "I'm gonna change careers, let me look into medicine," your creative brain is working behind the scenes, putting things together. A kind of underground liberation.
AC With Soledad, it was painting that unlocked my creative work. And with Let It Rain Coffee, cooking elaborate meals. But sometimes we have to shake our worlds up and our practice up, to steer away from our tendencies. When I get too comfortable, I get bored. That same summer of despair, I also quit reading prose and went on a poetry diet and that really reenergized the work and what was possible on the page.
AT I love that your heroine in Dominicana is named Ana Canción—Ana Song. The beauty of that. I gave your book to my mom to read and she's like, "Estas mujeres Dominicanas, I love them," and she goes "Ay, the men!" She gets so upset at the men in the book. Often Latinas in mainstream culture are portrayed in a sort of passive way, but your character, Ana, is so active underneath her seeming acceptance of her fate, and the main male characters are weak men, fundamentally.
Yet you have a lot of compassion for them, even in their monstrousness. I appreciate how with Ana there's mystery, there's potential energy. She's keeping secrets, and there's this way in which even though at first, she and her voice stay within the bounds of her secrets, in her own secret space, she starts to grow outwards. Her sense of her own power, once hidden even to herself, becomes more and more enacted, more manifested. This was inspired by your mom's story, right?
AC The seed of the novel is inspired by my mother, who was married off to a man twice her age to immigrate to the United States. But aside from that fact the novel is un puro cuento. As you know, so many things that happen to the women in our family are never spoken. When I asked my mother about her life, she said it's not so interesting, son cosas típicas, things that happen to all women.
AT Todas las mujeres. Claro.
AC Then she was like, "Why do you want to write my story? You should write a musical, or an adventure, something more entertaining."
(Laughter)
ATIt's that thinking that your own story isn't worthwhile, that "it's typical, you know, it's all women's story." In my play Pinkolandia, the parents, who are exiles from Chile's dictatorship, are inspired by my mom, who's Chilean, and my dad, who isn't—he's Costa Rican. I was nervous at first, and they also questioned why I'd write about these experiences, but once they saw it they completely took ownership of those characters. Like, even though the parents are problematic, they started defending them. Every time my dad sees Carlo Albán, the wonderful actor who played the father in the INTAR production, he's like, "You were me! You were me!" with great pride.
AC It's "typical" to our parents because they're surrounded by people with similar stories but their stories, our stories, are still very much underrepresented in books and film. I love your father's reaction to your play. It was powerful for me to see a reflection of my reality in a book. In some ways it's painful to be seen, especially when the spaces of trauma are reflected back to us, but to not be seen is very painful too. While writing Dominicana, I thought a lot about all the Dominicans who have shaped the city of New York. I mean, we make up 8 or 9 percent of this city's population. There are around 650,000 of us and not until very recently did I ever see a Dominican depicted in a movie or TV show in New York City.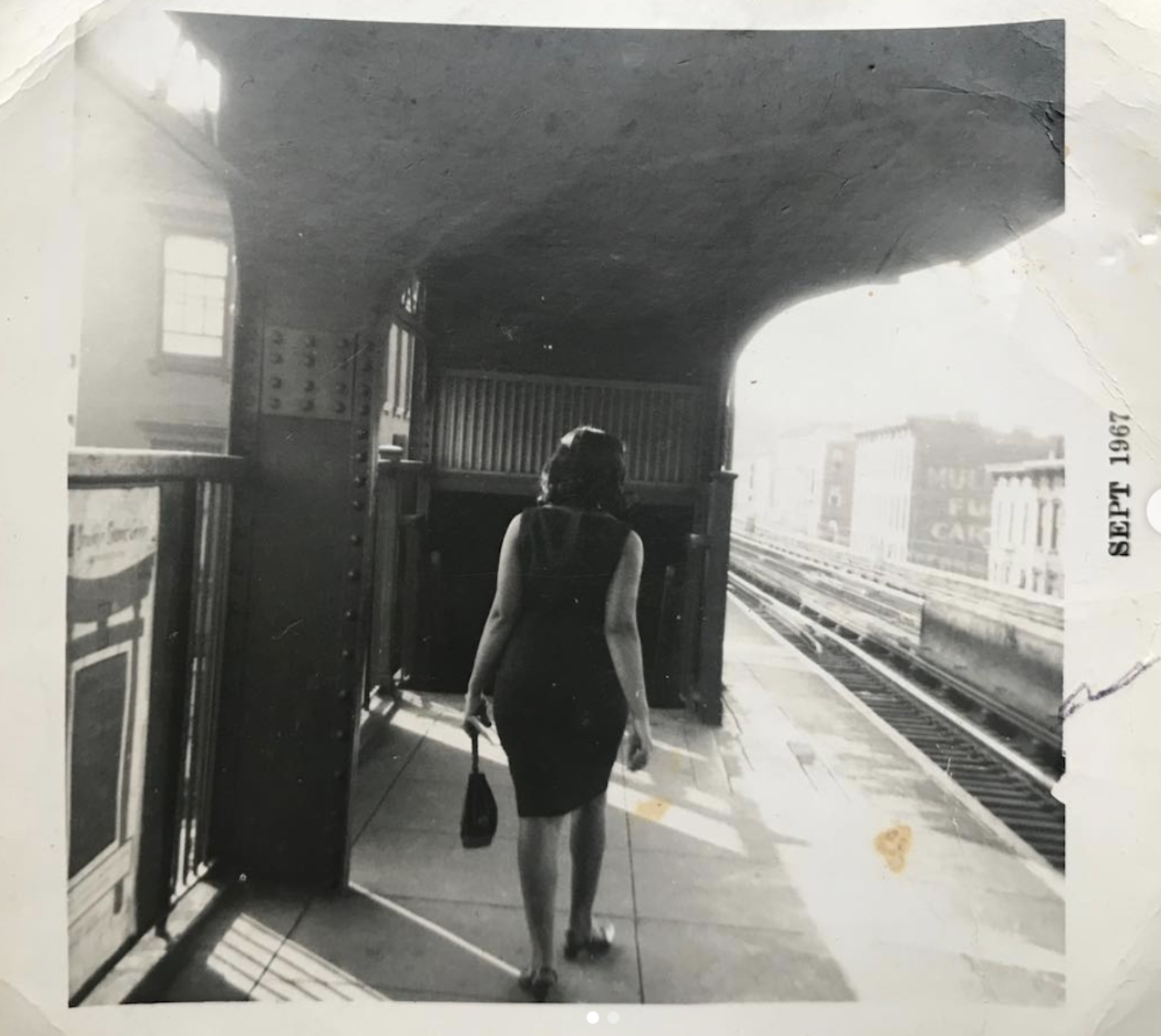 ATYou really have to work hard not to see or include or encounter a Dominican in New York. It's like you're purposely excluding them, because how can you have that many depictions of New York without Dominicans? Dominicans are everywhere in New York!
ACThis is so true. But we can't wait for anyone to tell our stories. That's why I am glad I didn't pursue another career and got back to working on my book. That's why I also started this visual archive @dominicanasnyc on Instagram because I wanted to complicate how our community is seen. It also gives me the opportunity to share the amazing images I found while researching the novel Dominicana. It's New York City in the 1960s, 1970s, and the 1980s. But not the one you see on TV. It's one of new immigrants and lots of house parties.
ATI've been thinking a lot about invisibilization and making visible. In Dominicana you draw the reader into that dual consciousness that immigrants live with constantly. The story keeps going back to the family in the Dominican Republic, keeping their presence alive for Ana even as she lives her life in New York City. Immigrant life stories are like a musical score, where the treble and bass clefs are in dialogue; even if you're residing in the treble clef, things happening in the other clef still affect you and your song. It was beautiful how through your storytelling, you were able to manifest that dual consciousness.
ACWell I feel the same about the ways you straddle these multiple realities in your plays. We have the different languages, histories, etc., tugging at us from both sides and that precarious space, the having to hold one's ground as we navigate that tightrope, shows up in the work. The challenges of enacting that reality in the aesthetics, these fissures and what collides in the way we're building and telling stories in a nonconforming way—this conflation of realities, languages, inside us—is a real trip. It's exciting if we're courageous and free enough to do it. It's so inspiring to see Latinx writers fuck with linearity and time and often slip out of reality to express this duality. You do this in your play Pinkolandia—by taking these tense and difficult moments, and then breaking out of the story to show this alternate imaginative place these young women also live, where they have power in their own narrative even if they are also inside this difficult political moment in history.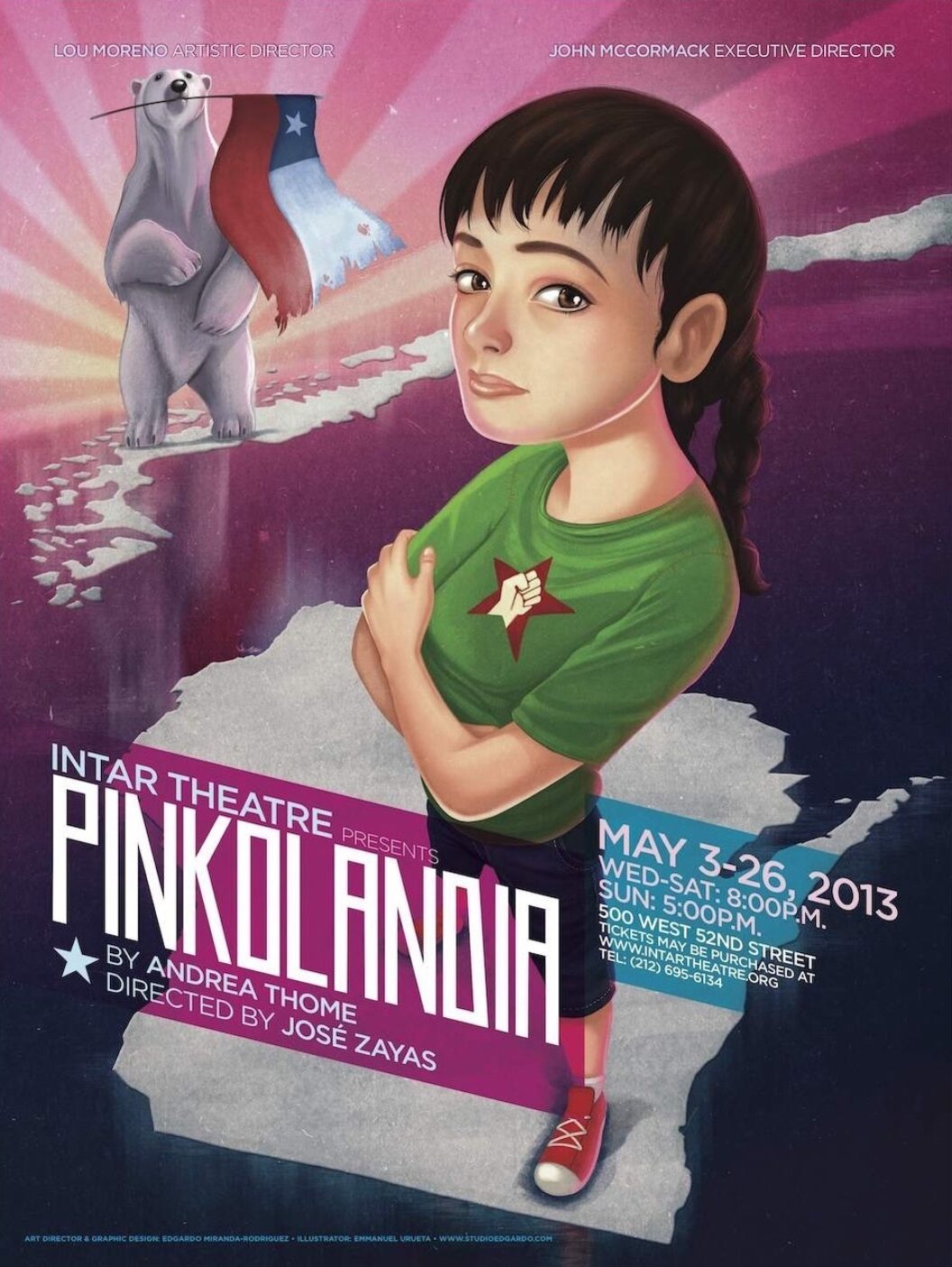 ATI appreciate how in Dominicana you write about the political situation in the Dominican Republic, and how that affects characters in New York City. North Americans often lack a full understanding of how the US affects the rest of the world—or aren't as invested until that world crashes into us.
ACI love to research. I can lose a lot of time digging through archives and in an earlier draft when it was written in third person, I included a lot more context and history. When I switched the novel's point of view, Ana's coming of age story and her relationship to her mother, her husband, and others, took over the narrative. But I did want to show—and I hope I did—how what is happening in Dominican Republic is more significant to Ana than Malcolm X's assassination. Even if the civil rights movement and the escalation of the Vietnam War was all happening in the US where she lives, the occupation in the Dominican Republic was her main preoccupation.
While writing the book, I thought a lot about the news regarding the border, Puerto Rico, the climate crisis—there's so much to think about— but I also noticed how what we focus on or care about is strongly connected to our personal investments. For example, for some "outsiders," they may see what's happened in Puerto Rico and think, wow they really are fed up, but for us, the Latinx community, many of us are like, si se puede.
ATHundreds of thousands of people marching in the streets got rid of a corrupt politician! I admire how you're so optimistic and always creating connections between people, through Aster(ix) and your writing and also noticing how one action impacts another. What is coming up for Aster(ix)?
ACWith Aster(ix), we're still asking the same questions that we did back in 1997 when we launched WILL (a WOC writer's collective): How can we create spaces that are truly welcoming, where we're truly liberated? What could we produce if we invested in our work, without us feeling like we need to perform our identity? In fact, for our winter issue, The Ferrante Project, we invited sixteen women of color to submit works anonymously to engage in new work that is not attached to our identity or what we're known for. Submissions were revealing for sure.
ATIn theater I also feel like we're often asked to perform ourselves, to write an outsider's idea of a "Latinx play": magical realism, "urban," and/or about immigration. I think a lot about how to create the spaces to be free to explore form, voice, technique, self? Like at INTAR—dedicated to Latinx theater—I could write any kind of play and just by me being Latina, it's a Latina play. But in grad school, I was one of two Latinx playwrights, and people read my work with certain, limited expectations. Spaces like Aster(ix) and WILL are crucial.
ACLike you, I was one of the few POC in my MFA program and it was disheartening how many wouldn't know what to say about my work, as if I was speaking some alien language. Maybe this has been the best thing that has happened to many of the Latinx writers I know—to be left alone. I am so glad I didn't cave and try to write like a white Midwesterner, forced into the Aristotelian narrative model with that individual hero pursuing their desires without a huge community of folks to also fold into a story.
Art is about pushing at the edges, and we're privileged, however uncomfortable and challenging it may be, to have the opportunity to walk on a tight-rope between multiple lingual, cultural, national, social entities. It's no wonder so many of us slipstream in our fiction or do hybrid work. So yes, the importance of a space like WILL for me in my formative years was essential. Writing in conversation with all these other women who were code-switching in language and culture, had us all constructing a make-shift writing craft language. In my formative years, so many folks in academia book-shamed me when I referenced Anzaldúa and Viramontes and made me question if I had read enough. Now I say, read enough of whom?
ATSpeaking of which, what books and writers have you been in conversation with and are currently reading right now?
ACWhile writing Dominicana The Lover, by Duras and Prayers For the Stolen, by Jennifer Clement were good companions. They're stunningly beautiful in the way they use language and they take on the stories of resilient women in extraordinary situations. Currently, I'm feeling an affinity to Etaf Rum, A Woman Is No Man and Cantoras by Carolina De Robertis forthcoming this fall.
ATHas your mother read Dominicana?
ACYes, and I am so relieved she likes it. She said, "This is your best book yet." And I thought, that should be the blurb on the front cover.
Andrea Thome is a Chilean/Costa Rican-American playwright whose recent plays include Pinkolandia, Troy, and Cymbeline. Her original works and translations have been produced by INTAR, The Public Theater, CTG, Two River Theater, Play On!/OSF, 16th Street, Salvage Vanguard, and other theaters. She co-directs Latina satire collective FULANA (www.fulana.org) and directs the Lark's Mexico-U.S. Playwright Exchange Program. She was a New Dramatists resident playwright, teaches at SUNY Purchase, and is currently creating FANDANGO FOR BUTTERFLIES (AND COYOTES), a music-theater piece created from conversations with undocumented immigrants (En Garde Arts, spring 2020).