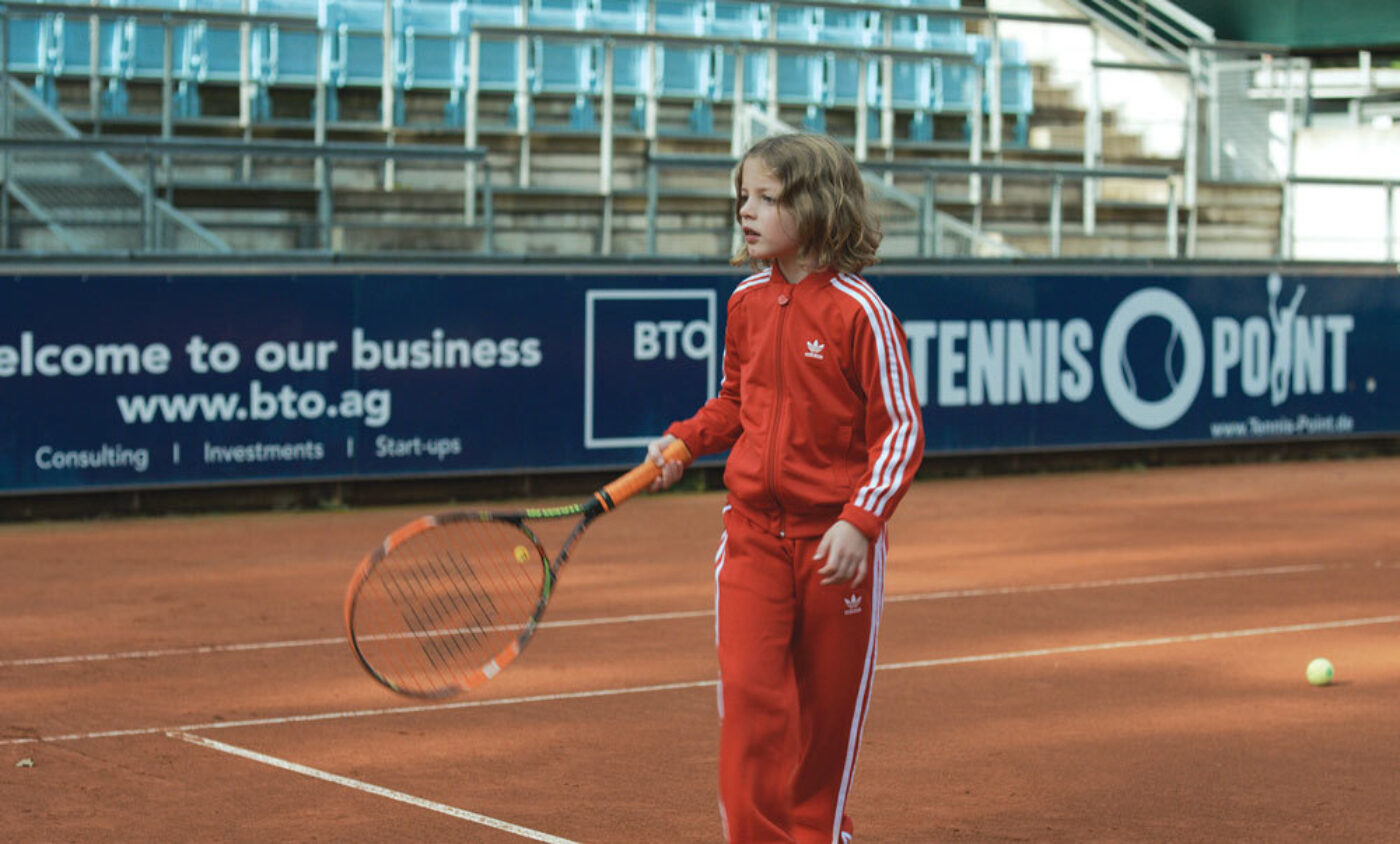 Air There
Much silence fills the exquisite visual tableaus in German filmmaker Angela Schanelec's I Was at Home, But…, allowing subtle movements of air to become palpable in visual space. Air is a character and component throughout the film. Wind blows the leaves of trees, oxygen passes audibly in and out of lungs as people sleep, arduous physical activity results in panting. These sounds represent more than the film's acoustic design: they have weight and volume, leaving a physical imprint on their surroundings.
I think of the air around and between us. Air there. Their air. Public air. Historic air. Still air. Schanelec points us to air's gravity and to how air binds and constellates us, how it choreographs our actions and reactions. A room is strung together with and by breath. Minor fluctuations can cause catastrophic ruptures. It is those unseen architectures of air that I Was at Home, But… examines.
Stillnesses
Since her first feature, My Sister's Good Fortune (1995), Schanelec has been crafting a cinema of stillnesses. It's not exactly the stillness found in films by her contemporaries Apichatpong Weerasethakul or Lav Diaz, but one similarly defiant. Her works refuse to condescend: no romanticized action sequences or illusions of everyone always making right. Rather, Schanelec offers what's around an event and, in I Was at Home, But…, what precedes or follows sorrow and pain. A close-up of a bloodied foot being bandaged; a woman lying still by a grave; someone sleeping on a windowsill in daylight; virtually immobile characters in an art gallery staring past the camera. As viewers, we arrive after the fact, witnessing stasis, exhaustion, rest, or characters in limbo between cause and response. Past the cinematic frame something else is happening or has already happened. Visually or verbally identifying the event wouldn't come close to its essence and magnitude. What can we do but be still?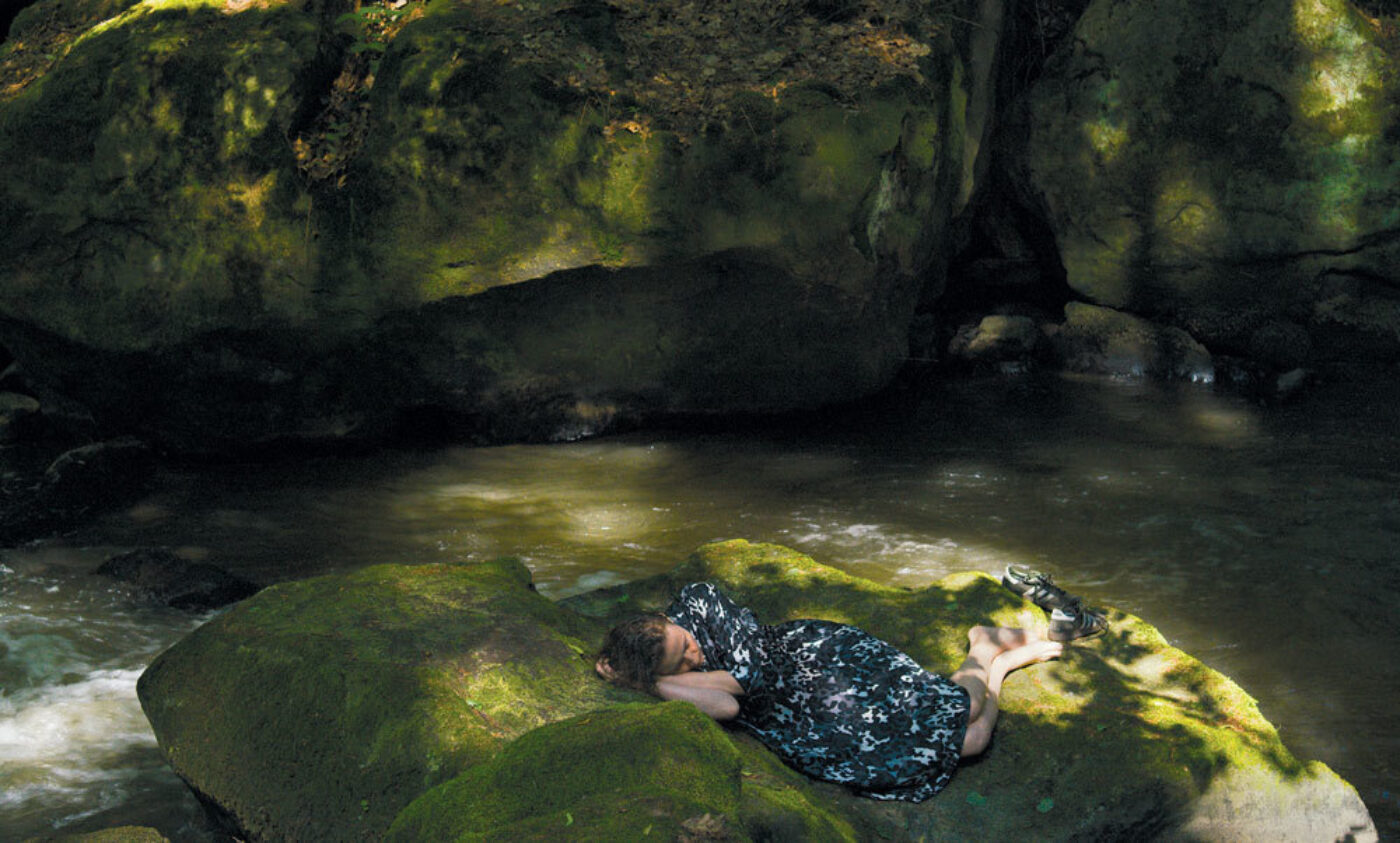 Machines Between Us
YOLO is casually spray-painted on the wall behind their interaction. He holds a machine against his throat to inform her—in a mechanical voice devoid of inflection or intonation, "It's in perfection condition." It turns out the bike is broken. Attempting to return it a few days later, Astrid has a slow, thwarted argument with the man. The negotiation over "perfect functionality" with someone who talks through a speech device is both painful and hilarious. How will we speak about our rundown technologies once our voices are beyond repair?
Gone voice. Ghost voice. Duped voice. Broke voice. Individuals in I Was at Home, But… often speak as if anesthetized, as if each sentence is delivered with great effort, as if voices in general, like the bike, are broken. "It's not junk," the man says, defending a machine with a machine. We still work, don't throw us away.
Plays & Plays
Students in a classroom recite Shakespeare. A young actor wears a thin shawl; another, playing Hamlet, sports a tin-can crown worthy of Ionesco. They deliver their lines with the same deliberateness and placid intentionality as their adult counterparts. They look more like living paintings than actors in a play.
Little demarcates Schanelec's artful scenes, which are strategically edited to provide abundant narrative gaps. These gaps obscure the distinction between rehearsals as part of the storyline and the story itself. It remains unclear for whom the children perform and in turn we come to see characters outside the play as though they too are rehearsing, perhaps for real life.
Has it become our reality to always play a part assigned to us by others? And who is the other? Do we live in an age of perpetually rehearsing a part we'll never get? What is prop and what is not? "I don't think anyone can understand something they have never felt" says Astrid toward the end of the film when she finally opens the gates to her grief. How to rehearse having a feeling? How to rehearse understanding? "How does one talk to a radiator… no… a radiator is something else."
Anthony Hawley is a New York–based artist and writer. With violinist Rebecca Fischer he founded The Afield, a multidisciplinary collaboration for violin, video, and electronics.
Originally published in
Featuring interviews with Mary Weatherford, Nanfu Wang, Lee Quiñones, Venkatachalam Saravanan, Tyshawn Sorey, Ben Whishaw, Édouard Louis, Geovani Martins, Prageeta Sharma, and James Thomas Stevens.