Let the Dialogue Do Something: Angela Schanelec Interviewed by Ricky D'Ambrose
The German filmmaker discusses her reductive approach.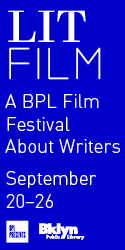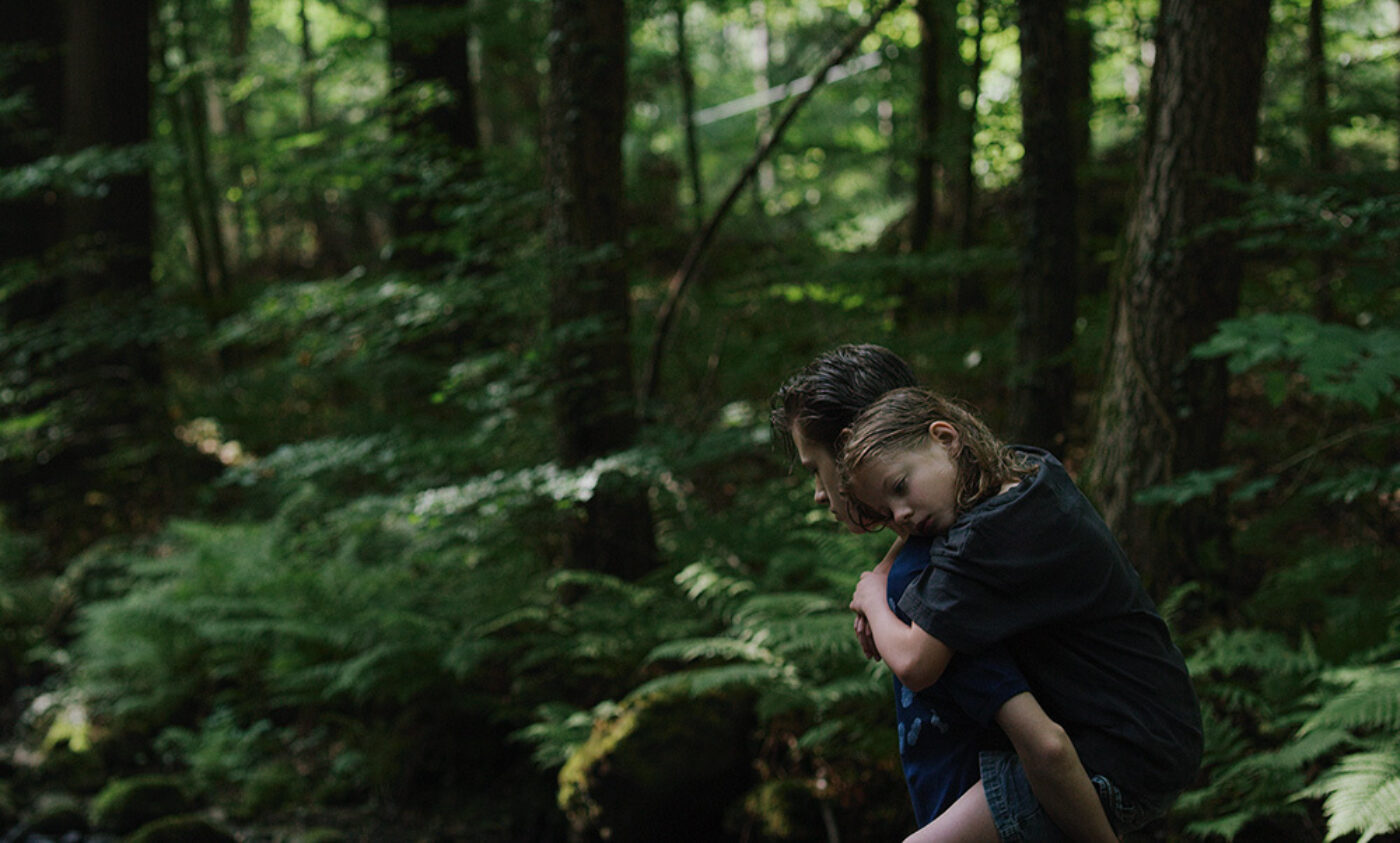 Angela Schanelec works by extreme condensation, which makes it difficult to talk about her films without diminishing their virtues or overstating their flaws. Revisiting portions of her recent I Was at Home, But… (2019), which joins a career-long survey of her work screening at Film at Lincoln Center this month, it occurred to me that what I admire about Schanelec's work are the sturdy, hard lines of her images, the repetitive carving-out of off-screen space, and a developed sense of precision and control. Schanelec presents a somewhat private problem directed at my own sensibility as a filmmaker whose work has been passingly compared to hers, and as a viewer whose feelings about Schanelec's work are far from definitive. But that does not minimize my enthusiasm for these films, which deserve to be seen by more people outside of Germany. Talking to Schanelec, one has the impression of a reflective filmmaker with an evolving sense of mastery and form. In fact, finding form—both for her work and for its place in the world—may ultimately be what Schanelec's films are about.

—Ricky D'Ambrose
Ricky D'Ambrose You studied filmmaking at the German Film and Television Academy in Berlin. Did you have mentors there? What did you learn?
Angela Schanelec I took a documentary seminar with Peter Nestler where I confronted myself with this idea of what a documentary could be. Documentary, for me, means working with people who show themselves. They appear. In a way, I was not used to dealing with that. In the seminar, I confronted myself with it. It gave me an experience I wouldn't have had without Nestler. I found out that I would never do it again. (laughter)
RDYour films have a sense of composure that I imagine comes from great planning and care. But you've also spoken about the importance of spontaneity and chance in your filmmaking. Is it fair to say that your films are also documents?
ASThat is a complex question. It's true; I control and plan very exactingly. I try to imagine as precisely as possible what can happen and have it in front of my eyes before I shoot. On the other hand, I am working with a living person in front of the camera, so it's not always about what I planned. In that sense, I can say I document something when I'm filming, although most people probably don't see my work that way. For the film I made in the Nestler seminar, I went to Prague and asked people on the street, "If you could give a present to a person you love, what present would that be?" Because I don't speak Czech, I had a piece of paper with the question written on it and showed it to these people. They answered in their language, so when I got an answer I didn't understand the words; I just saw the reaction. It was already clear without understanding that, for whatever reason, the reactions were very open. And then, when I went home and translated the answers, I was more or less shocked. I couldn't use the material, because it was just too intimate. That's another reason why I plan.
RDWhat relationship do you have to the material after you've finished shooting? Once you've started to make decisions as an editor, do you find yourself surprised?
ASI'm not at all surprised when I see the material. I see exactly what I saw during shooting. The film appears when I edit it. And I edited the last few films by myself. The big thing is to bring it together and to find the rhythm. I find the film not when I ask a person something and he gives me an emotional reaction; whatever emotion is there comes through putting these completely planned shots together and finding the rhythm.
RDThere's a sequence in I Was at Home, But that I wanted to ask you about. It's early on, when the mother goes up a flight of stairs, stops in an open doorway, and runs off-screen into a classroom. The camera stays on the doorway for a few seconds. In the next shot, we see the mother on the floor, hugging her son by the knees. We don't see her drop to the floor; presumably, she did this during the stretch of time just before the cut. But it's a juxtaposition that startled me. When shooting something like this, do you begin with the actress on the floor, or is this a decision you make later on, during the edit?
ASYes. She's on the floor. The script is more or less a shot-list. I write, "She's coming in. She's leaving the image. The school director is entering the image and entering the room. And she falls." We hear that in the sound. And the next shot is of her kneeling in front of the son. When I start rolling the camera and she's already on her knees, I take the chance to compose that image. I'm not at all interested in the idea of getting more reality or more authenticity. I don't work like that. I want to compose that image when she's kneeling. It doesn't add anything to show her falling onto the floor.
RDWhen writing, I imagine you have a clear idea of how the characters sound.
ASI work on the dialogue carefully, for as long as possible. Then I give it to the actors and hear what happens. The actors don't feel forced to do something with the dialogue; they let the dialogue do something to them. For instance, the scene with Maren [Eggert] and Dane [Komljen] is so long, and it didn't make sense to direct it. If Maren learns it and repeats it, the rhythm comes by itself, because the rhythm is more or less written. But Dane was an exception, because I had in mind that his character shouldn't speak fluent German. But then when I wrote it, I had difficulty, because my German is fluent. It didn't feel organic to write dialogue for someone who has an accent. When I gave him the text, we changed a lot based on his suggestions and his very incomplete German. This is a rare case. I'd never had an actor so involved in the dialogue before. He changed the sentences to match his speaking ability.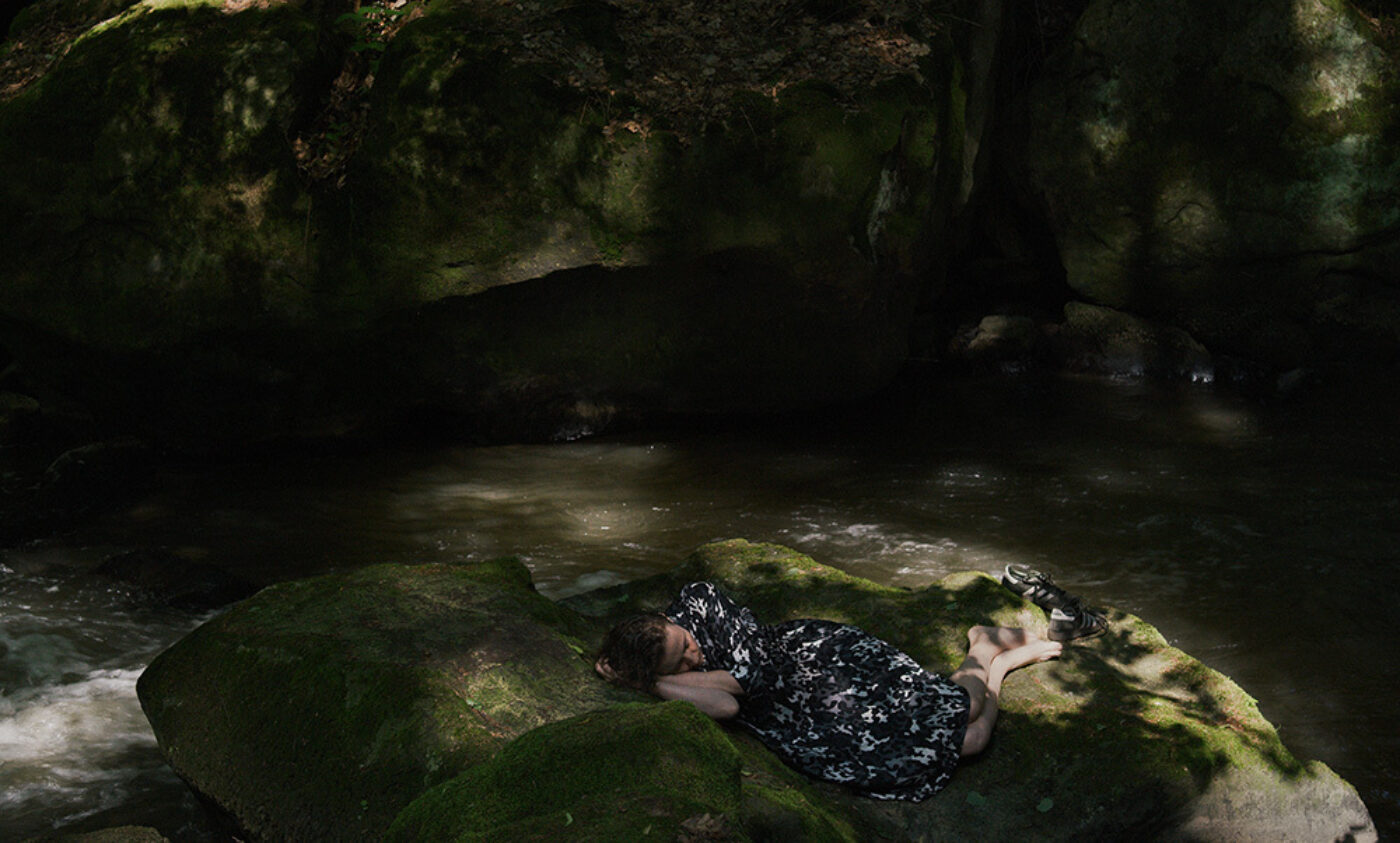 RDDo you spend much time in the films' locations before you shoot?
ASI try to spend as much time as possible with the cinematographer. That's the perfect preparation. To find out at what time the light shifts, for instance. We include all this knowledge about the locations in the schedule so that we can work with the available light and use what is best for the space.
RDThe film begins in nature, with a dog chasing and capturing a rabbit, and with a donkey wandering through an abandoned house. Can you talk about this prologue?
ASI wanted to see these animals in nature doing what they have to do. I don't do it to tell something else; I do it to tell what you see. I do it because I really want to see that dog running and that rabbit running. And I want to see this donkey moving his head, to see what's happening in the house. It's about what is seen at that moment in the film. There are several interests in each scene, and all of these interests lead me to the image. It's not theoretical, it's more or less wishes. What I wish to see and to hear.
RDThere's a reductive tendency to want to capsize sequences like this, to turn them over and find a way to peel off layers, one by one.
ASBut this wish to find another layer is very depressing to me. This is how most people see films. This is how most films are supposed to be done. They don't show something because they want to show it; they show something because they have a goal they want to reach. And they think about an image that could reach that goal, that layer. So the audience reacts as they should; they think about that layer and that goal.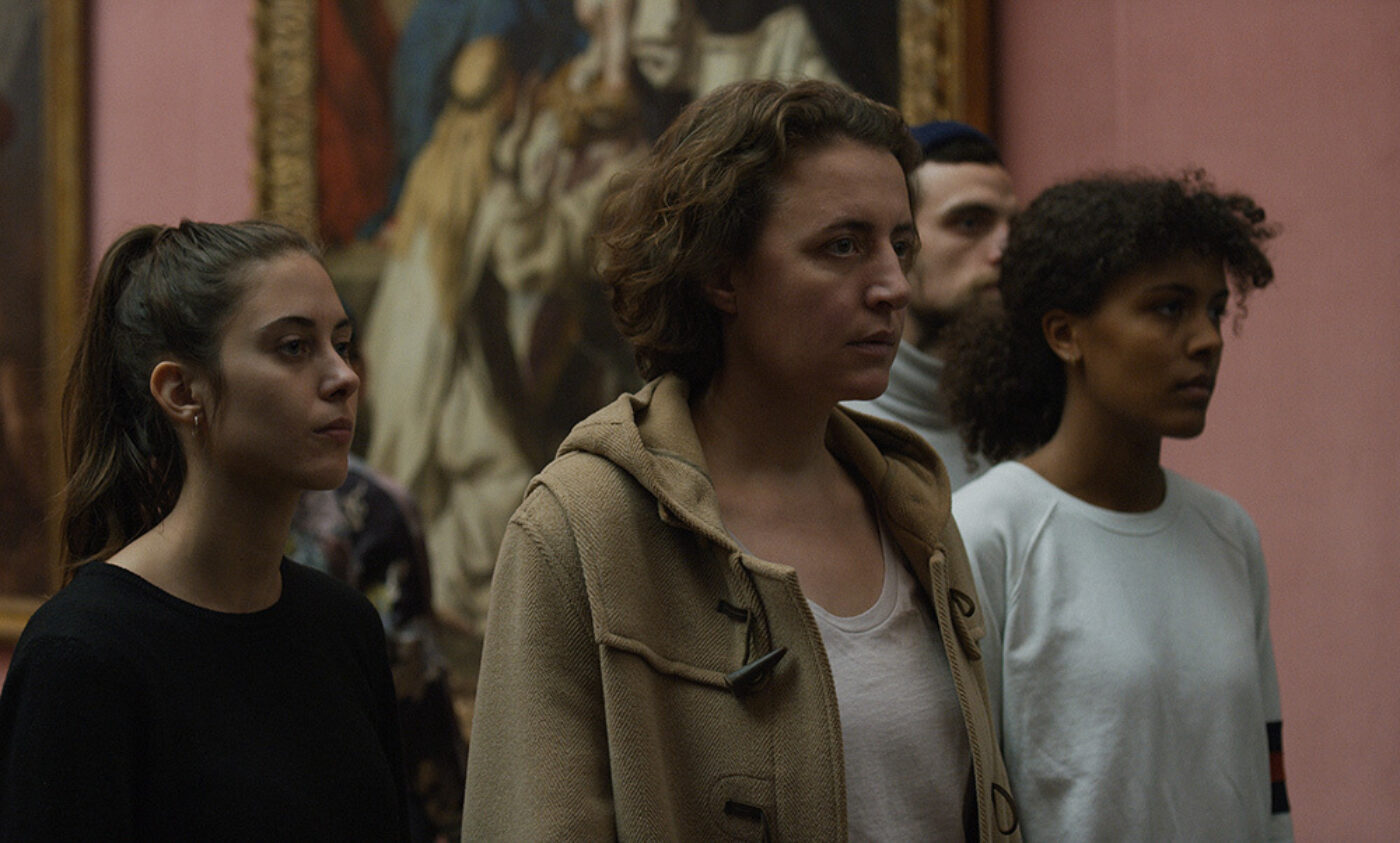 RDDo the films get much support in Germany?
ASI make films in a country that doesn't want to give me money. In Germany, there is cultural funding, but for films that make money. This cultural support is more or less for more conventional art-house films. My films, as they are seen in Germany by the people who decide who gets money and who doesn't, are considered more experimental. My films are very cheap. I produced I Was at Home, But by myself. These films are seen as German films. I can do nothing about it. They are shot in Germany, and I am German. I can never shoot a Romanian film, an American film. I can only shoot a German film. It took me a long time to accept that and to understand that this has meaning for me. It's taken me a long time to accept that my films are seen as German films.
RDReceiving state support means fulfilling certain criteria.
ASSure. The fact is that if there is official funding, it's only helpful if the people who decide where this money goes are interested in the work. Being interested in the work means being generous. You have to believe in someone who's searching for something. And if you don't believe in this person, if you don't want to learn from this person, then there's all this money, and it helps nothing. It's important to be interested foremost in the work.
A sneak preview of I Was at Home, But... and Q&A with Angela Schanelec will take place at Film at Lincoln Center on February 7, kicking off a complete retrospective series of her films running through February 13.
I Was At Home, But… opens at Film at Lincoln Center on February 14.
Ricky D'Ambrose is a filmmaker and writer in New York. His first feature, Notes on an Appearance, is distributed in the United States by Grasshopper Film.