Angela Carter's Shaking a Leg: Journalism and Writings by Minna Proctor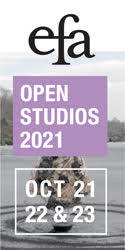 With scant exception, the writing of literary criticism is a balkanized art. Those who practice "high criticism"—writing about writing about—have little regard for the beautiful and clear communication of an idea and seemingly no love for books. In the lowlands, book reviewers subscribe to clarity (at the expense of intellectual curiosity) and often write as if in a vacuum, the squeaky-clean commentary void of ideas and position. Of the rare breed belletrists, companions to Woolf, Horace, welcome emissaries of both the high and low camps, Angela Carter was (until her death in 1992) one of the most splendid.
My favorite: Carter's 1979 novel-length study of the Marquis de Sade, The Sadeian Woman. It is one of the best defenses of Thought since Milton's "Areopagitica," and a great read. The Sadeian Woman is a potboiler, extrapolating the good bits (politics and sex!) from the long-winded pornographer's tomes and deftly showing him up for what he was, a lascivious lion of feminism. Then, Carter's own brand of witty practical feminism blew some fire back into a movement languishing between second and third waves.
One of the dubious bonuses of a dead writer is, of course, the feasibility of definitive collections. Shaking a Leg compiles hundreds of pages of hitherto uncollected short essays Carter wrote throughout her career, most of them for the New Society and the London Review of Books. This collection, like many, is potato-chip reading, piecemeal pleasure suitable for reference, subways, and the bathroom. What it lacks in fluidity and depth is, however, well-compensated for by the repeat performance of a writer who controls rather than is controlled by her form. A cookbook review begins with an all-out attack on soft, bland, flabby English bread and physiques, turns halfway through on the surprising comment, "It always puzzles me that Christianity got off the ground," and only in the homestretch arrives at the nominal subject: "the holy book of the cult of the True Loaf, in which the metaphoric halo surrounding bread is turned back on itself, the loaf becomes not foodstuff nor symbol but fetish." Contrary to what one might expect, the argument has been made. Not often does free-form tangentialism harbor such wicked intelligence.
—Minna Proctor
Shaking a Leg: Journalism and Writing was recently published by Penguin.
Originally published in
Featuring interviews with Janine Antoni, Yayoi Kusama, Jenny Diski, Michael Cunningham, Simon Ortiz, Petuuche Gilbert, Simon Winchester, Gary Sinise, Thomas Vinterberg, and Marc Ribot.