Anfang Gut. Alles Gut. Actualization of the Futurist Opera Victory Over the Sun 1913 by Veronika Vogler

Discover MFA Programs in Art and Writing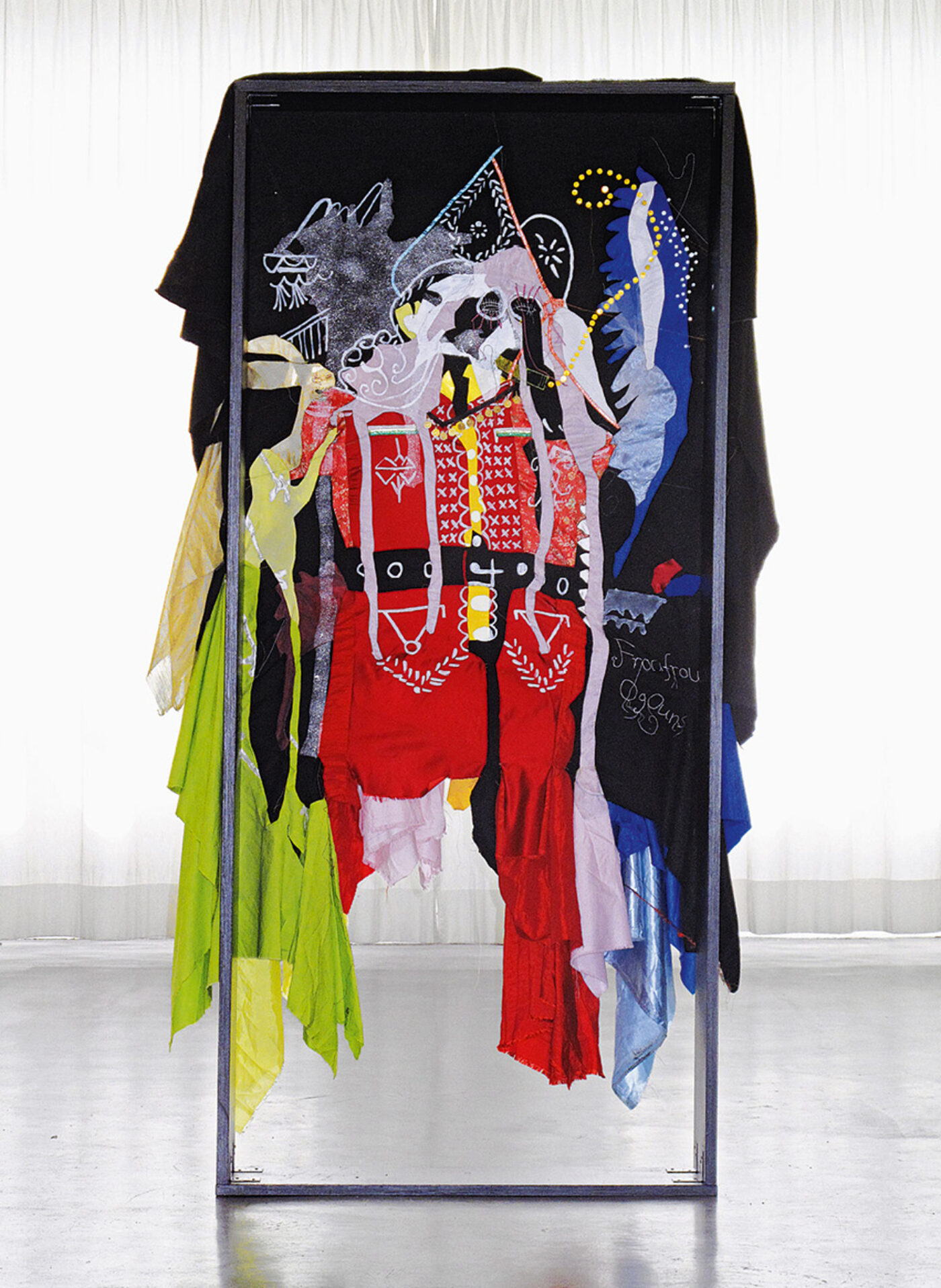 Kunsthaus Bregenz Arena, 2013
During two days in 1913, the two-act opera Victory Over the Sun was staged at the Luna Park in Saint Petersburg, Russia. Written in the nonsensical language zaum, it was a collaboration between poets, composers, and painters—Velimir Khlebnikov, Aleksei Kruchenykh, and Kazimir Malevich among them. It vigorously exalted the Russian Futurists' principles—the revolt against the notion of truth in art and bourgeois taste, as well as the blurring of any distinction between words and images.
However much the Futurists sought to break away from the linearity of time prior to the revolution, history reasserted itself in the form of Bolshevik nationalism. This left little room for artistic progress and instead redirected the public's attention toward explicitly nationalistic themes that would help propagate the ideals of the revolution. What once garnered immense creative promise for a more aesthetically ambitious future was quickly brushed under the Red Curtain. Malevich's first Black Square made its debut in 1913 as part of the opera's stage design, but as the Futurists lost currency in Russia, so did the magnanimity of the Black Square, whose multiple versions only gained visibility again there in the late '80s.
One hundred years after its first and only enactment, Victory Over the Sun has re-emerged, first as an exhibition staged by Eva Birkenstock, Nina Köller, and Kerstin Stakemeier at the KUB Arena in Hamburg in 2008, and then as an in-depth and expansive investigation by 40 international artists including Nine Budde from Berlin, Dimitry Vilensky from Saint Petersburg, and Ulrike Müller and Amy Sillman from New York. Participants were invited to reinterpret the opera and develop projects within its original parameters, which intersected language, painting, music, sculpture, and architecture.
If one of the fundamental aims of the Futurists was to break the mold of the past while advancing into the future, how do we avoid a dated archeological pursuit and reexamine their work without being left with a residue of nostalgia? These and many questions are at the core of Anfang Gut. Alles Gut., a recent Kunsthaus Bregenz Arena publication that includes archival material from the 1913 staging and delicately interweaves it with its current actualizations.
Katrin Bahrs takes Malevich's theory of anti-representational art a step further by subverting the planes of the two-dimensional plastic surface in Konfigurationen (1.1) (2011). Here, Bahrs reconceives Malevich's flat geometric surfaces by reconfiguring them into three-dimensional sculptural forms, only to photograph them and return them back to two-dimensional images. Thus, painting becomes sculpture and sculpture transmogrifies into photography. In contrast, a work such as Ruth May's Froufrou (Ble Gla) (2011), recreates Malevich's original costume designs and stays true to the Futurist notion of pure color as a manifestation of art's refusal to mirror the world. By deconstructing the costumes into color fabric blocks, May reflects Malevich's work and also the purity of space.
In its actualization over a two-year period, Anfang Gut. Alles Gut. expanded from the depths of history into a contemporary context, folding the past into the present and aligning the opera's intention and actualization. In so doing, it proved that art's truth is ever changing, as are the promises of the future.
V. Vogler is a New York-based artist and writer.
Originally published in
Featuring interviews with Amy Sillman, Paulo Bruscky, Steve Roden and Stephen Vitiello, Gonçalo M. Tavares, Rodrigo Rey Rosa, Ben Rivers, Julia Holter, and My Barbarian.