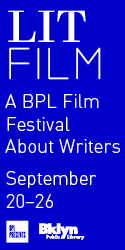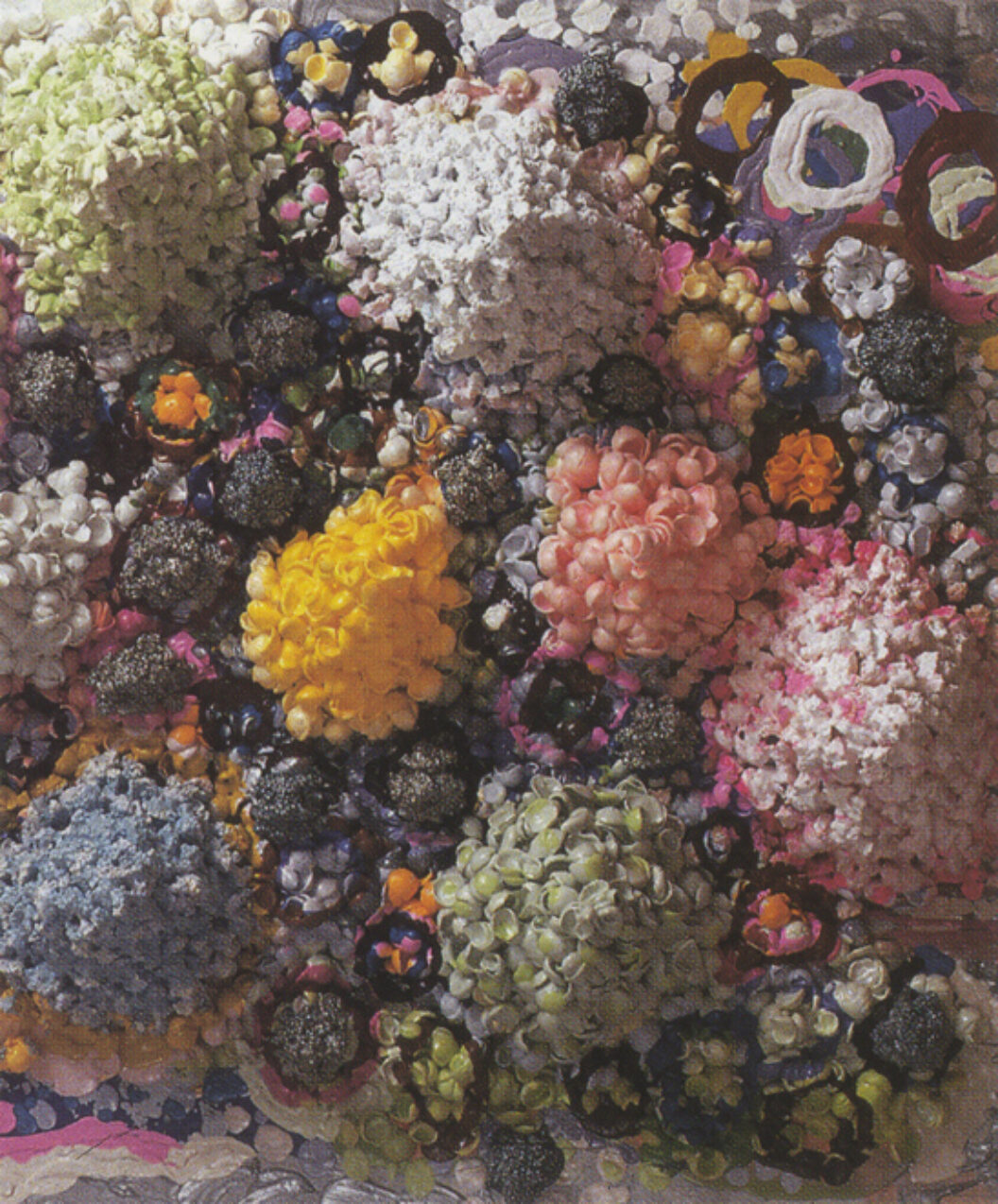 Andrew Roy's materials govern the appearance of his paintings—acrylic paint skins, marbles, Styrofoam peanuts, and paint. His work frequently reminds one of food mishaps. Small children seem to be making dinner with broken eggs and leftover Easter candy, and someone put way too much fruitcake batter in that pan! But the impression of materials that have escaped the artist's control is an illusion; these bumpy surfaces are painted with a minute attention to detail that includes the sides as well as the front of the paintings. The interior crevasses and hollows at the bottom of Better Luck Next Time are painted with small mottled strokes in dark colors—cavelike spaces with Pepto-Bismol-pink Styrofoam piled at the entrance. Roy's colors are as rich and detailed as his surfaces. He dyes the pieces of Styrofoam in hues that seem innate to this synthetic material, and distinct from the glops of acrylic paint that glue everything together. In Better Luck Next Time the center of the painting generates the edges like a pot of porridge bubbling over, but the rectangle delicately holds this eroded nest together while the Styrofoam corner on the upper left edge reasserts the under structure.
Andrew Roy is an Englishman who has lived in the U.S.A. for 15 years. Roy says that he "doesn't feel British anymore," but he also "doesn't feel like an American painter." There is a displaced quality in his work, which seems to owe more to rich American trash than "formless" postwar European abstraction. The emotional tone of Roy's paintings is cool, but not ironic. The paintings initially seem outrageous, but they are in fact modest works, compressed by contradictions and made beautiful by a rigorous formalist sensibility. His eccentric materials both remain what they are and are transformed by the personality of each of these head and bust-sized abstractions.
—Dona Nelson
Andrew Roy's paintings were on display at Tobey Fine Arts, New York in June.
Originally published in
Featuring interviews with James Casebere, Raimund Abraham, Julia Wolfe, Mary Robinson, Barry Hannah, Jonathan Franzen, and Barbet Schroeder.