Discover MFA Programs in Art and Writing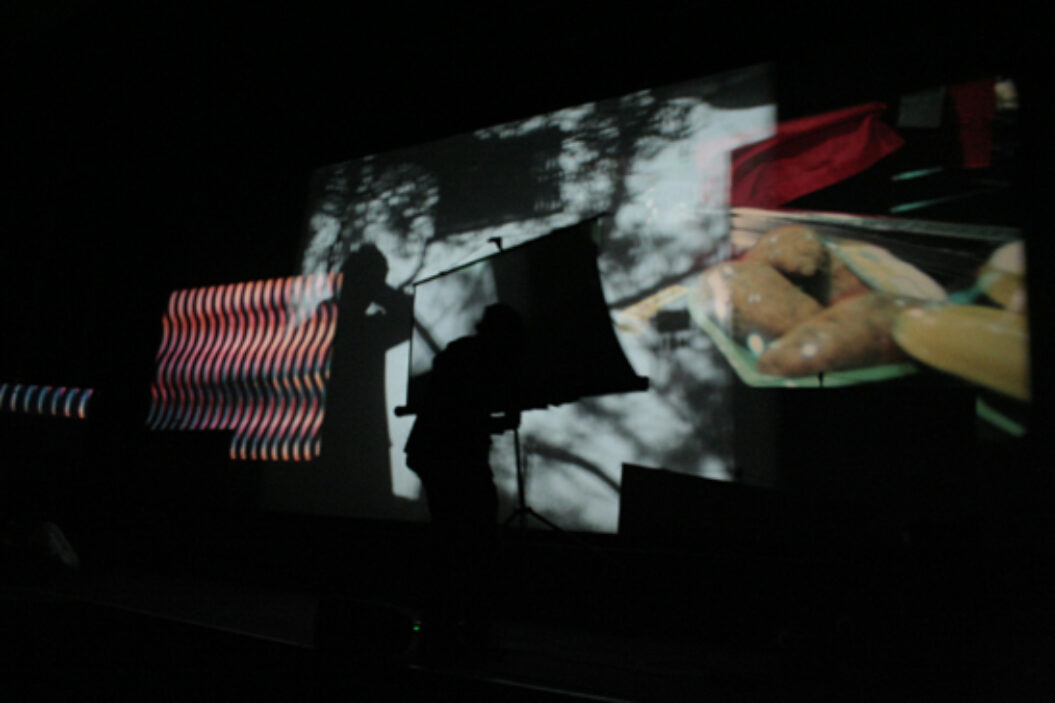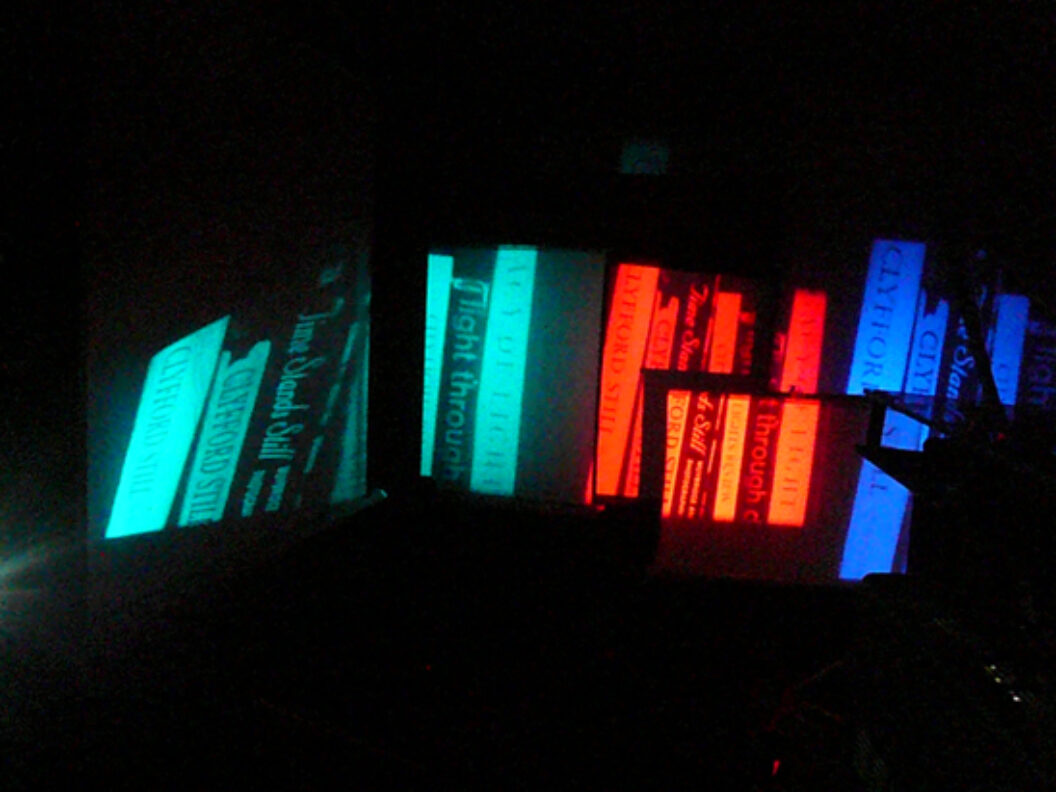 When Andrew Lampert performs his new piece Jacka Spades, he sits somewhere close to the front of a theater, operating a Super-8 projector in plain view of the audience. While the screen remains dark, an audio recording plays in which Lampert and the gravelly-voiced Steve Dalachinsky walk and talk on the streets of downtown Manhattan. Lampert asks him what he should shoot; in their chaotic back-and-forth patter, verging on an impromptu Borscht-Belt act, there's a bit of confusion as to who's in charge. Lampert keeps insisting that he's just the cinematographer and the other guy is the artist, but the would-be director doesn't seem to know what he wants. "I'm not the guy making the movie," Lampert protests. "I'm just shooting your movie." When we hear Lampert's companion tell him to film, say, for instance, a street sign, Lampert turns on the projector and screens what was shot at that time, and the recorded sound of his camera's motor overlaps with the live sound of the projector running. Throughout the performance, Lampert starts and stops the reel, correlating the images with the soundtrack in approximate real time. Three minutes of footage spread out over roughly a half-hour of audio, illuminating the theater in brief intervals that momentarily sync the present with the past.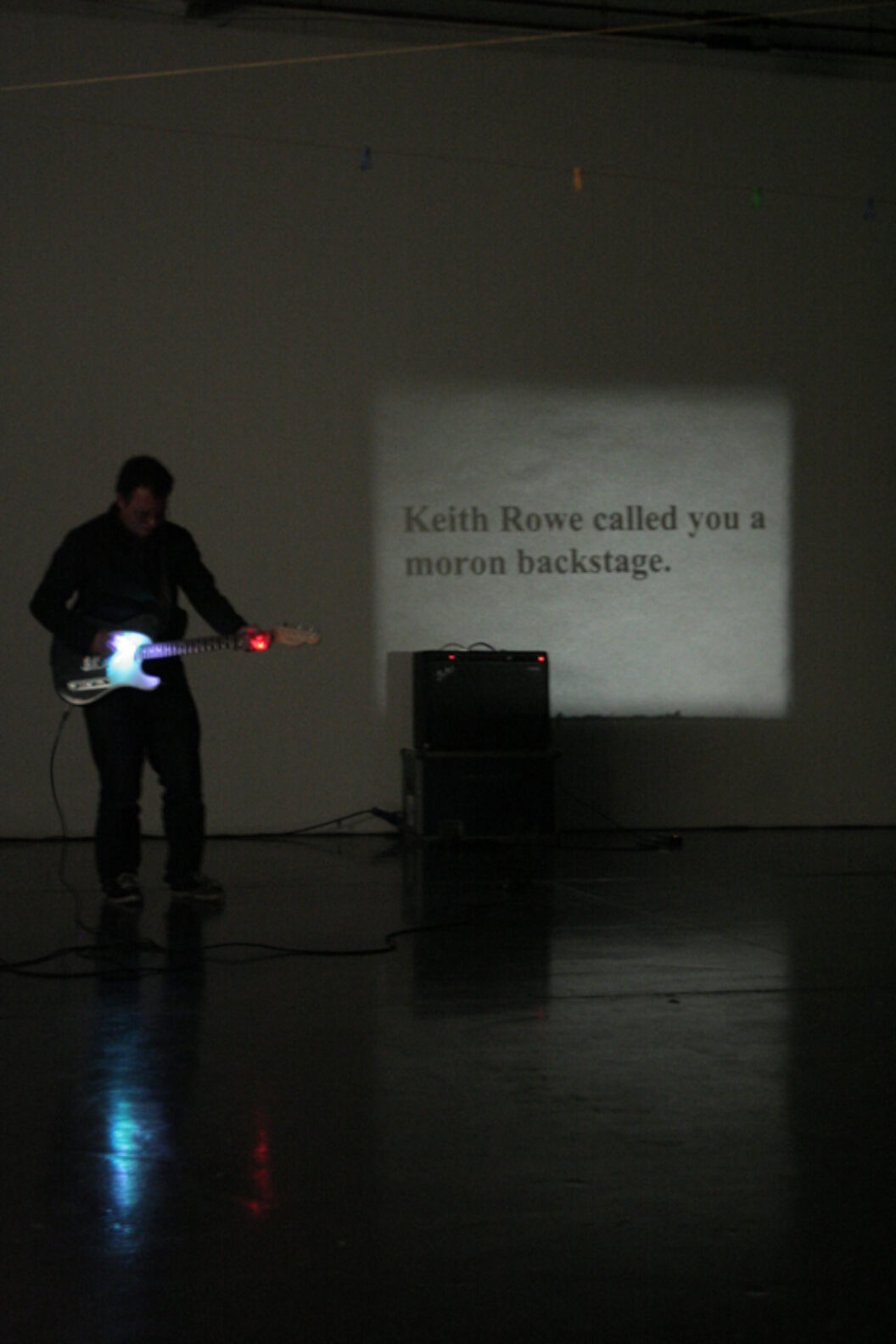 In addition to his work as an artist, Lampert is the resident archivist at Anthology Film Archives, but his performances, films, and audio pieces bear none of the librarianlike stuffiness usually associated with the latter profession—in fact, much of his art seems to be about undermining any assumed reverence for the preservation of media artifacts. "The projector and the screen and the projectionist and the audience are together far more integral to cinema than any film running through a projector in a booth behind the audience," he writes in a short statement on his practice. "Celluloid is not cinema, not even close." For Lampert, cinema is what happens right now, and he loves to tangle the lines between the documented and the live. As in Jacka Spades, he frequently creates a set of rules allowing for improvisation and chance operations. In the 2009 piece Home, he provides off-the-cuff narration to Super-8 films shot when he was a teenager—re-enacting the way home movies were once shown in living rooms before the advent of video. He performed Jutting (for Will Rose) by proxy in 2009 by instructing the British curator William Rose to execute his orders through a written letter and an audio CD played in the Riverside Gallery in Leeds. For Varieties of Slow, a multi-projector 16-mm piece staged for the duration of a month during the 2006 Whitney Biennial, Lampert left directions for the museum staff and other participants to change lenses, add gels, play music, and rearrange the set-up according to a detailed calendar of events; sometimes Lampert was there, but mostly not. "Periodic requests and new directions might be sent via email, fax, or telephone," one version of his instructions reads. "While it isn't urgent to drop everything, it would be appreciated if the alteration is made as soon as you can get to it." Perhaps his work as an archivist has made him think about how an artwork functions in the absence of its artist, in the hands of other caretakers. For Double Benetton he printed found footage from a mid-'90s fashion shoot, originally color, in superimposition onto black and white reversal 16-mm film—the last bits of that recently discontinued stock he could find. He imagined, he's said, that in the future someone might find this film, wonder why it was reprinted that way, "and be confused."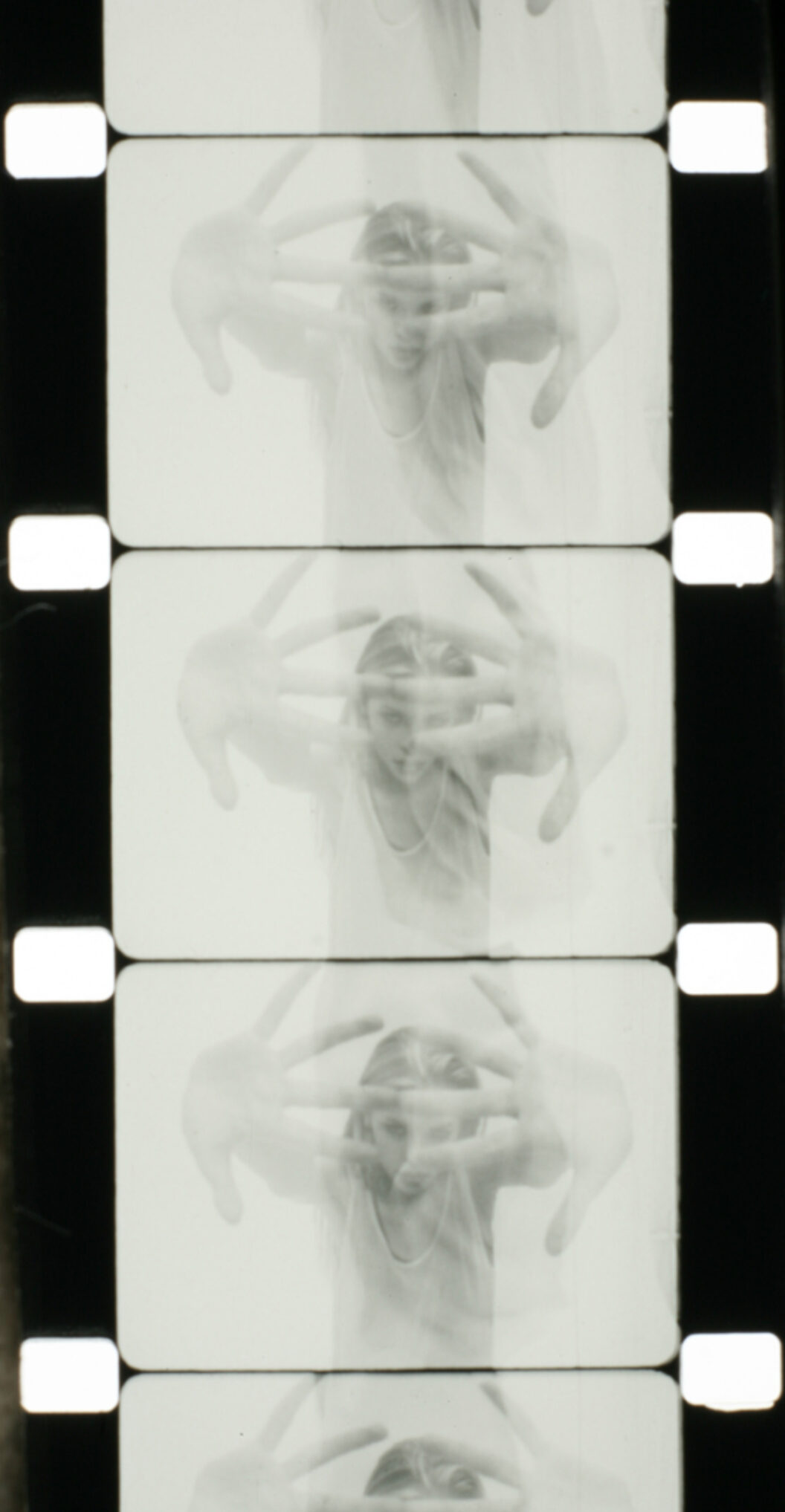 Ed Halter is writer, curator, and co-founder of Light Industry, a venue for film and electronic art in Brooklyn.
Originally published in
Featuring interviews with Dan Asher, Elizabeth Streb and A.M Homes, Jessica Jackson Hutchins, Alain Mabanckou, Jennifer Egan, Edward Droste, Cynthia Hopkins, and Joan Jonas.