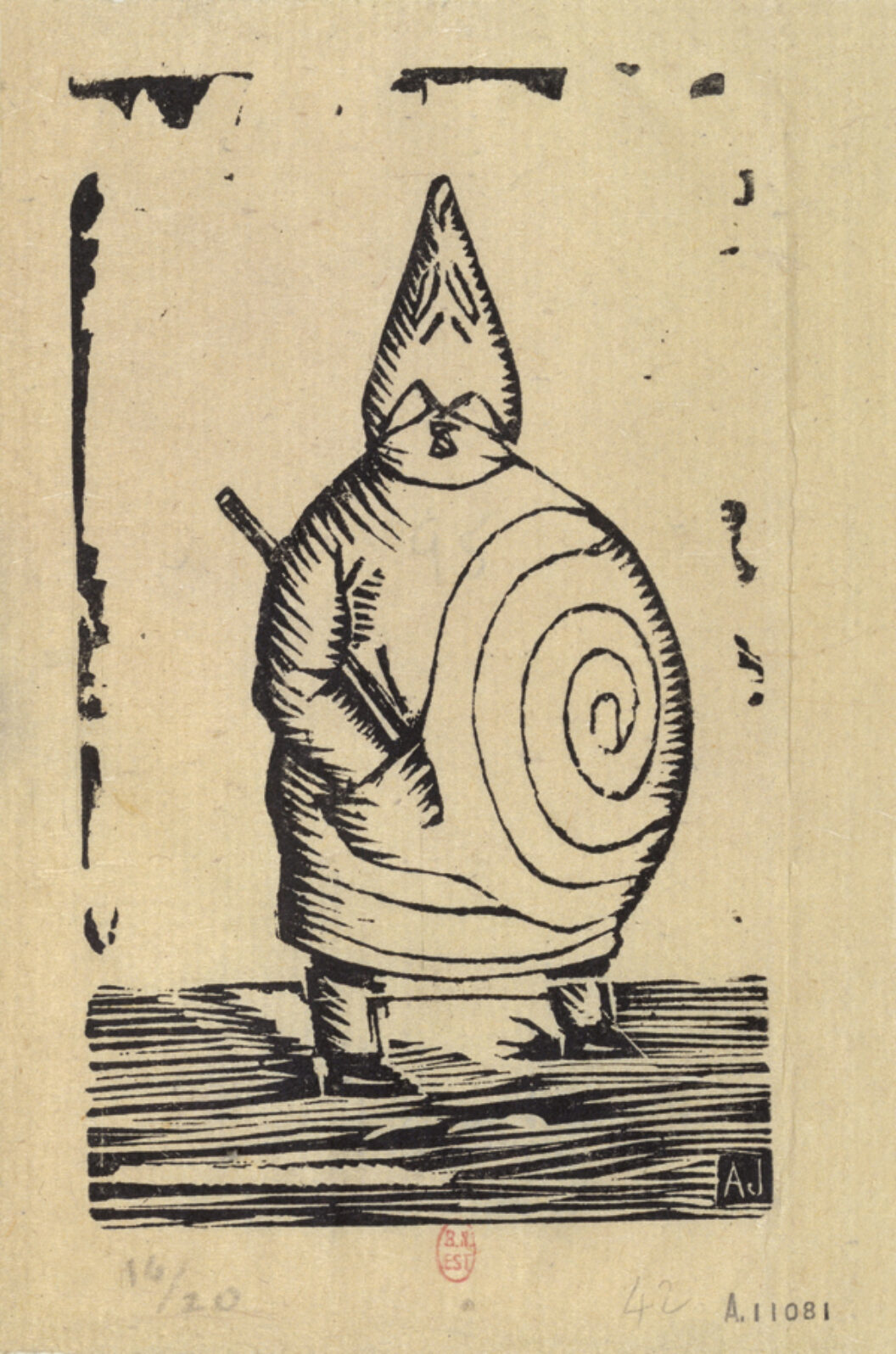 MIT Press, 2012
Pataphysics is a widely misunderstood but fiercely beloved theological pseudoscience that has, over the last half of the 20th century and athwart all reasonable prognostication, risen to pockets of prominence in and beyond Europe. According to its chief postulate—not its only one by any means, but easily the most widely traveled in academic circles—God resides in the space between the thumb and the forefinger, meaning true religious worship can be performed solely through hand gestures. Keeping one's thumb as perpendicular as humanly possible (and, in the cases of some legendary zealots, more so) to the index finger is held to be the disposition of ideal reverence, and the devout believer is expected to manifest his or her faith publicly at all times; in certain militaristic societies, especially when the "science" was in its infancy, this led to frequent physical altercations between unsuspecting nonpractitioners and pataphysical adepts who went around town with their hands molded permanently into crude gun shapes.
Among the fascinating connections Andrew Hugill draws in his lively and entertaining study 'Pataphysics: A Useless Guide (the apostrophe in his title is meant to suggest the curvature of the human thumb) is this custom's unlikely but uncanny prefiguration of the sign language developed by American street gangs some decades later. More generally, he offers some dazzling reinterpretations of what might be called our popular manual lexicon: Considered from the pataphysical perspective, for instance, the coitus-simulating motion of inserting the index through a ring formed by the thumb and forefinger of the opposite hand naturally becomes as offensive to a Pataphysicalist as invoking the tabernacle is to a French-Canadian. Conversely, the flippancy with which English-speakers sign loser and whatever belies the very real gravity, etymologically speaking, of these gestures.
To his credit, Hugill goes to great lengths to inventory the other far-reaching influences of pataphysical culture, proving beyond dispute that it has come to transcend milieu and métier. Indeed, he himself is no theologian or philosopher but rather a retired women's hockey coach with "only a passing knowledge of carpal anatomy," yet he is an enthusiastically devoted Pataphysicalist. In addition to greater knowledge of a global tradition too long treated with the kid gloves of academic esoterica, the interested and diligent reader will reap such irresistible tidbits as the Pataphysical Synod's stringent typographical rules, the proper pataphysical reading of the lyrics to "L'Internationale," and the amusing circumstances that led a pair of Dutch Pataphysicalists to invent the vuvuzela.
Daniel Levin Becker is reviews editor of The Believer.
Originally published in
Featuring interviews with David Lang, Oscar Murillo, Rude Mechanicals, Cristian Mungiu, Mark Z. Danielewski, Fanny Howe, Alix Pearlstein, and Tony Feher.