Resisting Victimization: Andrea Kleine Interviewed by Cat Tyc
The novelist on the precarious lives of artists, the oversimplification of trauma narratives, and the importance of building queer, chosen families.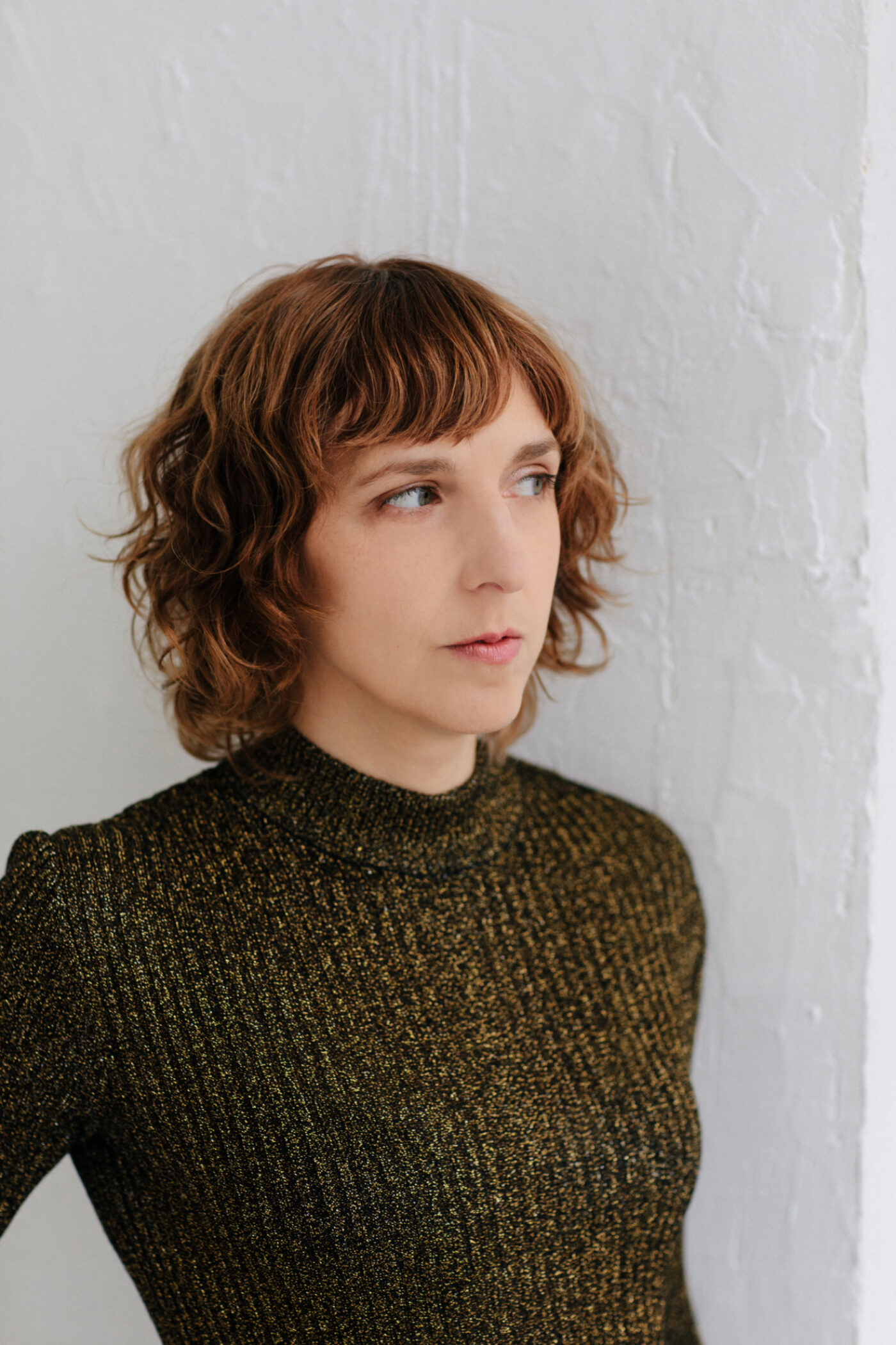 Andrea Kleine is a person of very few words, but as a novelist, choreographer, performance artist, and essayist, she doesn't hold back. In her work, she fiercely engages with the complexities of the cruelty we impose on each other as individuals and as a society. She does this with an astute sense of accountability and a refreshing acknowledgment that there can never be just one answer. The first time I interviewed her was on stage during her last show My Dinner with Andrea: The Piece Formerly Known as Torture Playlist at New York Live Arts. The show was a re-enactment of the film with a similar name, exploring the torture practices of the United States. As the moderator for the Q&A, she called me up from the audience in the middle of the show to ask her questions about her process while she was still in character as Andre Gregory. Kleine is willing to take risks, both in her collaborations and her bold interactions with audiences. For this interview, we met in Chelsea at a Japanese cafe to talk about her latest novel, Eden (Houghton Mifflin Harcourt) which is an elegant exploration of how a queer playwright's life comes to a halt until she faces her past. Unlike similar narratives, Kleine chooses to explore the gray area of articulating one's trauma, offering a more realistic and nuanced depiction of possible outcomes.
Cat Tyc I appreciate how, in Eden, you portray the precarious reality of a "real" artist's life, how easy it is to feel overextended. Hope, the protagonist, is a playwright who hasn't produced in a while, and though she's processing other life traumas, that element of her artistic struggle is still there.
Andrea Kleine Definitely. The character is trying to survive on both an emotional and an artistic level because the survival of her world depends on it. I don't think a lot of people comprehend how difficult it is to be an artist, how difficult it is to sustain it and keep going.
CT From the beginning, Hope's foundations of survival are dismantled and it becomes clear that she doesn't have a choice but to deal with the precarity. What made you want to start there?
AK That's always my own fear. That you lose everything in New York and you are forced to go back to your parents or forced to go to your hometown. Because my childhood was traumatic, that's not a place I can go back to. With Hope, she spent a lot of time relying on recognition from others. Yes, there are elements of luck and circumstance that are out of her control as an artist but she also doesn't recognize the uniqueness of her own work.
CT There is so much in this book about how we hold ourselves back. I'm curious to hear if you think there's a relationship between Hope's creative stasis and her childhood trauma. AK I shy away from saying anything is about one thing because so much of what Hope is going through is so systemic in the world. Even though it is told in somewhat of a linear fashion, I hate the traditional therapy narrative where the character uncovers the dark secret and then they have a good therapy session and a good cry and hear, "Get back out there, kid, you'll be fine."
CT "Everything's better!" It doesn't work that way.
AK No, it doesn't. It's an ongoing process. As a society, we require more vocabulary to talk about trauma, a collective trauma. Hope doesn't want to be labelled a victim. Yet, she has been victimized. So, that's a real quandary for her.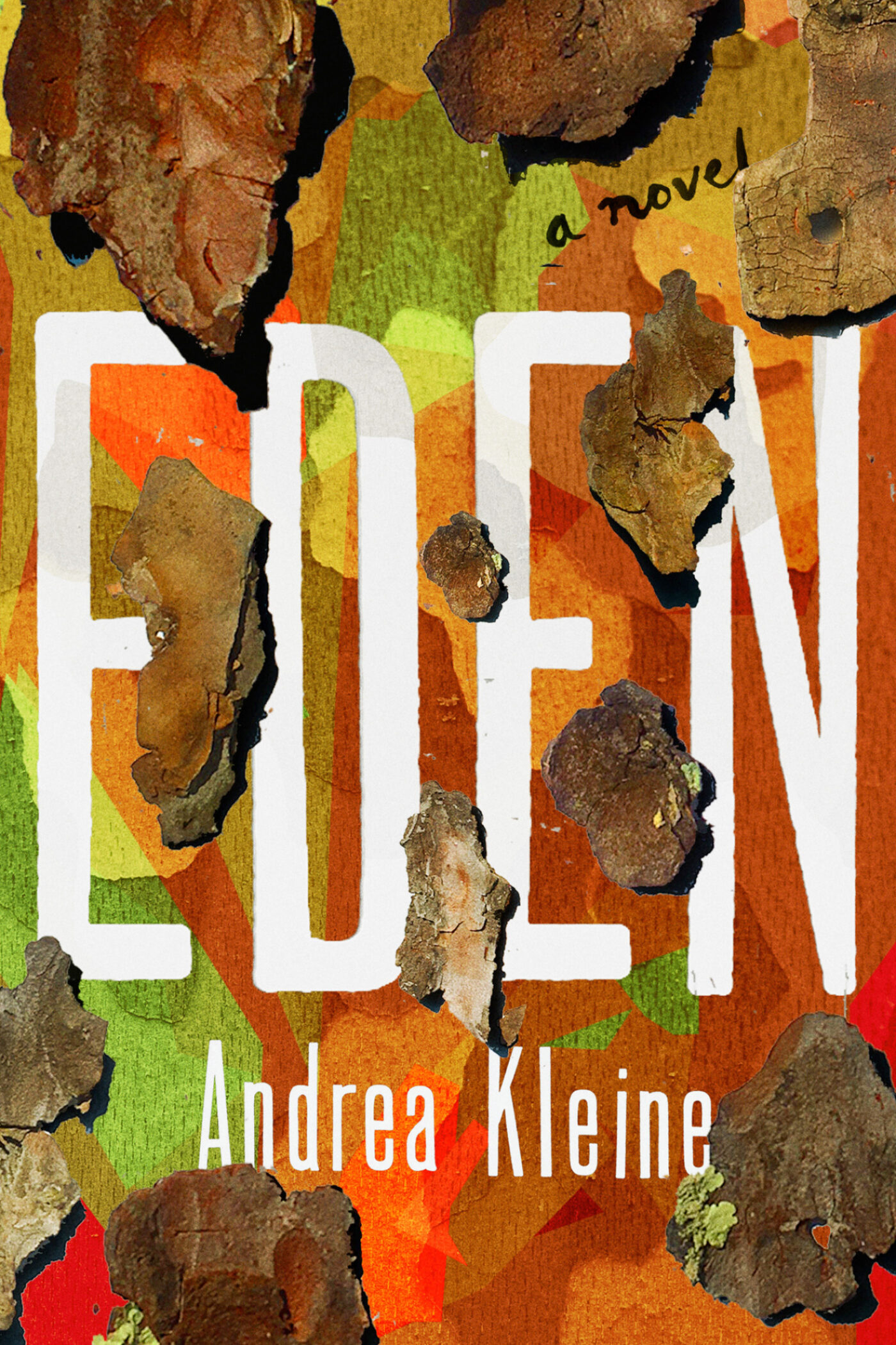 CT It seems inevitable that the word 'trauma' would come up in this conversation because it feels like the core of the story to me. I really admire how you delve into the complexities of that space. Trauma is such a 'hot' topic amidst the onslaught of stories coming out now but we still have to deal with the fact that naming one's trauma isn't a panacea from its effect or even a disruption to how we continue to invoke it.
AK Exactly. Or it's almost a competition of who has suffered as a way to validate one's suffering. With the recent spate of sexual assault and harassment awareness, we've now named it. People have "apologized" for feelings but not actions. And we raise some money and we're good. But it doesn't end there.
CT What I appreciate about your portrayal of Hope as someone negotiating exactly all that we are talking about is her desire to not talk about what happened to her. This feels more realistic to me.
AK Right. You still have to get through the day. You can't be present with it all the time. I studied acting in college and there was this competition to be emotionally vulnerable in class, to cry. There was this great cultivation to dig things up but there were no tools in place for putting those things back together.
CT But you get applause!
AK You get applause and it's great. But how do you compartmentalize after making yourself that open? I just don't think there's a lot of care around what it means to do that to yourself. Even on just a physical level.
CT None of Hope's friends had any idea. And her ex knew only knew because of her art.
AKBecause she wrote this very weird violent play.
CT It's interesting how the work became both a gateway to let people know but also something she could hide behind. Right now everyone is screaming their trauma from the mountain tops to get a million likes, and it worries me personally because we still live in a complicated society that constantly capitalizes on everything. I wonder what our breaking point is in regards to taking in the collective trauma. Your portrayal felt less performative than what we are seeing in the mainstream. Her breaking point is subtle even though she is being forced to come to terms with it because of the circumstances in her life. Do you think Hope goes back to making art when she goes home?
AK I think she does. I don't think she ever stopped. She stopped pursuing gigs. She stopped finishing anything. But I don't think she ever really stopped doing it, not in her mind. Other people have talked to me about this, how they think her story is about throwing in the towel or giving up. I'm always perplexed by that. I don't think I have ever experienced anyone who says, "That's it, time's up! I quit."
CT This story is mostly about Hope going on a journey to confront a dark secret and how it affected her relationship with her sister. She is looking for an answer, one that can help her figure out how to go on with her art, and her life.
AK At the beginning of the story, her friend, Zara, encourages her to talk to the lawyer because it would be "good for her art."
CT That's right. The art star friend.
AK The visual artist who is agoraphobic. Her most telling line: "Being an artist is inherently gross." And then she goes on to say how her agent would make her write an essay for a fashion magazine if she was in the same situation at Hope.
Hope has to step into a role of her own making. But once she does that, it's like you said, she has to finish it. There is no Shakespearean deus ex machina, a benevolent god who is going to come down and marry everyone at the end. Her dad is completely self-absorbed. Her sister is lost. Her friends are unavailable. They have their own bullshit to process. In that sense, she is sort of an orphan. She seeks out care from her ex-girlfriend, Noreen, who is more professional and more of an 'upstanding citizen.'
CT What was the inspiration for Hope's good friend, Zara?
AK Zara represents a different kind of artist. She has a lot of what Hope wants — art world success, more financial stability. But Zara's success makes her a target of both hater trolls and capitalist gallery trolls. People seem to delight in desecrating Zara and monetizing her. This is something Hope doesn't have to deal with because of her relative obscurity. But Zara is also different from their friend Jamie who pounces on every opportunity. I wanted to show how artists have varied relationships to their work. Ultimately, though, Zara and Jamie are Hope's queer family. Hope relies on Zara in ways she would rely on a parent.
CT Were you exploring this notion of queer "chosen" family?
AK Yes, Hope's chosen family gives her the push to go on the road. They provide her with an emotional safety net and emotional nourishment. Hope is much stronger than she realizes, and so are her friends.
There was a line that eventually got cut from the novel, but for me it was a central organizing idea: Will I always be who I already am? Meaning (for Hope), am I always going to be the kid who got abducted freshman year of high school, or am I always going to be my father's queer failed-playwright daughter, or Noreen's ex-girlfriend? Am I only the sum of my experiences, many of which were out of my control? What about me is self-defined, whatever that means. And I think a part of self-definition, or following a self-illuminated path, is reflected in the people you choose to form bonds with.
I'm also interested in what it means to survive, and to me, that's a part of queer identity. It's a part of anyone's identity who doesn't have intrinsic access to power.
CT Everyone in the story is so realistically disappointing. There is no amazing grandma who knows exactly what to say to preface her journey and guide her down the right path. Every bit of wisdom that she gleans mostly comes from interactions that are complete let downs because nobody has this big answer for her. Even her dad's ex-girlfriend who seems really stoic with her lady-of-the-land vibe seems like she could have been that guiding person but then we see she most definitely can't be.
This brings me back to this collective trauma thread about how we're in this moment where everyone is naming and sharing their trauma but that doesn't mean that any of us have the skill set to actually know what to do with that information and how to be a support to the traumatized person. It can sometimes create more trauma for the person. And Hope seems to be circling around that in every aspect of her life. Her hero's journey is about coming to terms with that. I think that is the bravest thing about what she does: Confronting all the people in her life with this incident and its impact.
AK And with the fact that people are human and limited.
CT Right. How did you consider these human limitations in your novel?
AK Well, obviously people are limited.
I am not, by nature, a particularly talkative person. So I wanted to explore that kind of character. Originally I had this idea that the book would be a series of monologues by the people Hope met and she would actually say very little. There are still echoes of this in the book. Often when I write a book, I start with these stricter conceptual ideas like that one and then I slowly let it go or dilute it somewhat. The idea was sort of like seeing this collection of people and how we are in part made up of the people in our lives. For better or for worse.
CT In this book many of the reveals come through conversation, and conversations seem like a prevalent nexus in much of your other work.
AK I really like the idea of documentary as form, because it is such a performance. We're going to sit down and talk about this. On camera. Now. And its improvised and very charged. Even though it takes endless footage to put the right clips together for dramatic effect, I am interested in how that dramatic arc is constructed. I think because I come from theater, I am always drawn to the mask, these artifices that provide a way that make it comfortable to articulate ideas.
CT I admire how you chose to share the actual traumatic incident with readers. I authentically felt fear. And yet, respected how you didn't indulge that kind of thriller mentality of going into gory details.
AK I think there is an element in this thing called trauma that seeks to infantilize the victim and disempower them by telling them that they are broken and that they need to be protected. It just reinforces everything. 
CT When you write about violence or even potential violence, do you feel tension in your body?
AK I feel it mostly in my throat, which is where I hold most of my physical tension. I'm a throat-neck-shoulders tension-holder person and I think this is related to the fact that I'm not very talkative. I focus on breathing to keep my throat open and get through it. Writing about violence is strangely, very focusing. Maybe because I don't want to spend too much time doing it, so I don't want to approach it in a pick-it-up-put-it-down way where I would keep coming back to it. I usually write violent scenes all at once. I think my physical reaction is stillness, out of fear. And trying to move past that, on many levels, to action, to movement.
I write about violence to write against it. To give voice to people who have suffered from it. But am I exposing other people to violence by writing about it? This is a question I struggle with. I think in this book, it's an illusion that the violence is central. It is, but it isn't. The answers aren't really there, and learning the specific details about the violence doesn't really help you.
Cat Tyc is a writer/artist based in Brooklyn. She has two chapbooks, one from Dancing Girl Press called An Architectural Seance and the other from Belladonna Collaborative called CONSUMES ME. Her video work has screened locally and internationally at spaces that include the Microscope Gallery, Anthology Film Archives, CUNY Graduate Center, Brooklyn Museum, Hauser & Wirth, and Kassel Fest. She has directed music videos that have been added to the rotation on LOGO's NewNowNext and MTVu. She teaches multimedia composition at Baruch, Rutgers New Brunswick, and Marymount Manhattan College. She also works as the Program Coordinator at The Home School in Hudson, NY.