André Breton and Philippe Soupault's The Magnetic Fields by Marko Gluhaich
(NYRB Poets, 2020)

In 1919, André Breton and Philippe Soupault were coming of age in the wake of World War I and the Spanish influenza pandemic. "The cities we don't want to love anymore are dead," they wrote in their collaborative work of literary Surrealism, The Magnetic Fields. "Look around you: there's nothing now but sky and these big vacant lots we'll end up hating." This stage-setting directive, which opens the book, takes a Baudelairean eye to the city, grafting a youthful despondency and angst onto a liberal bourgeois industrial landscape. And like Baudelaire rejecting the conventional lyric in favor of his belligerent symbolisme, Breton and Soupault designed a new style of literature to address, dismantle, and rebuild their ravaged city.
Their project would become an early exercise in bringing psychoanalytic techniques to the writing process. Galvanized by reading early psychologists, Breton and Soupault relied on dream imagery and logics for their experiments. To them, this material, compared to the motifs and narratives common in contemporary literature, was pure and uncorrupted. To recreate a dream state, Breton and Soupault practiced automatic writing, a trance-like transcription that mirrored the convulsive, un-self-critical monologues culled from patients by their analysts. What results at first resembles conventional description—the flaneur observing his city—but the text quickly shifts into an apparently nonsensical hodgepodge of non sequiturs. Breton and Soupault took from Freud the maxim that meaning within dream imagery was to be found in the juxtaposition of images, and that in the images' contradictions, an analyst could parse their significance.
Charlotte Mandell's new translation of The Magnetic Fields captures the spontaneous, rapid style of Breton and Soupault's automatic writing. As she notes in her afterword, the translated sentences adhere to the order of images in the French. This approach improves upon the more stylized translation done by David Gascoyne in 1985. "Sweating vertebrate superior cathedrals" in Gascoyne's becomes "Cathedral sweat superior vertebrate" in Mandell's. The distinction is slight, but the latter's arrangement better conveys the playful, ambiguous grammar common in The Magnetic Fields. Such careful mirroring of Breton and Soupault's syntax more successfully activates the text's brisk pace, as though Mandell, too, were engaged in automatic writing.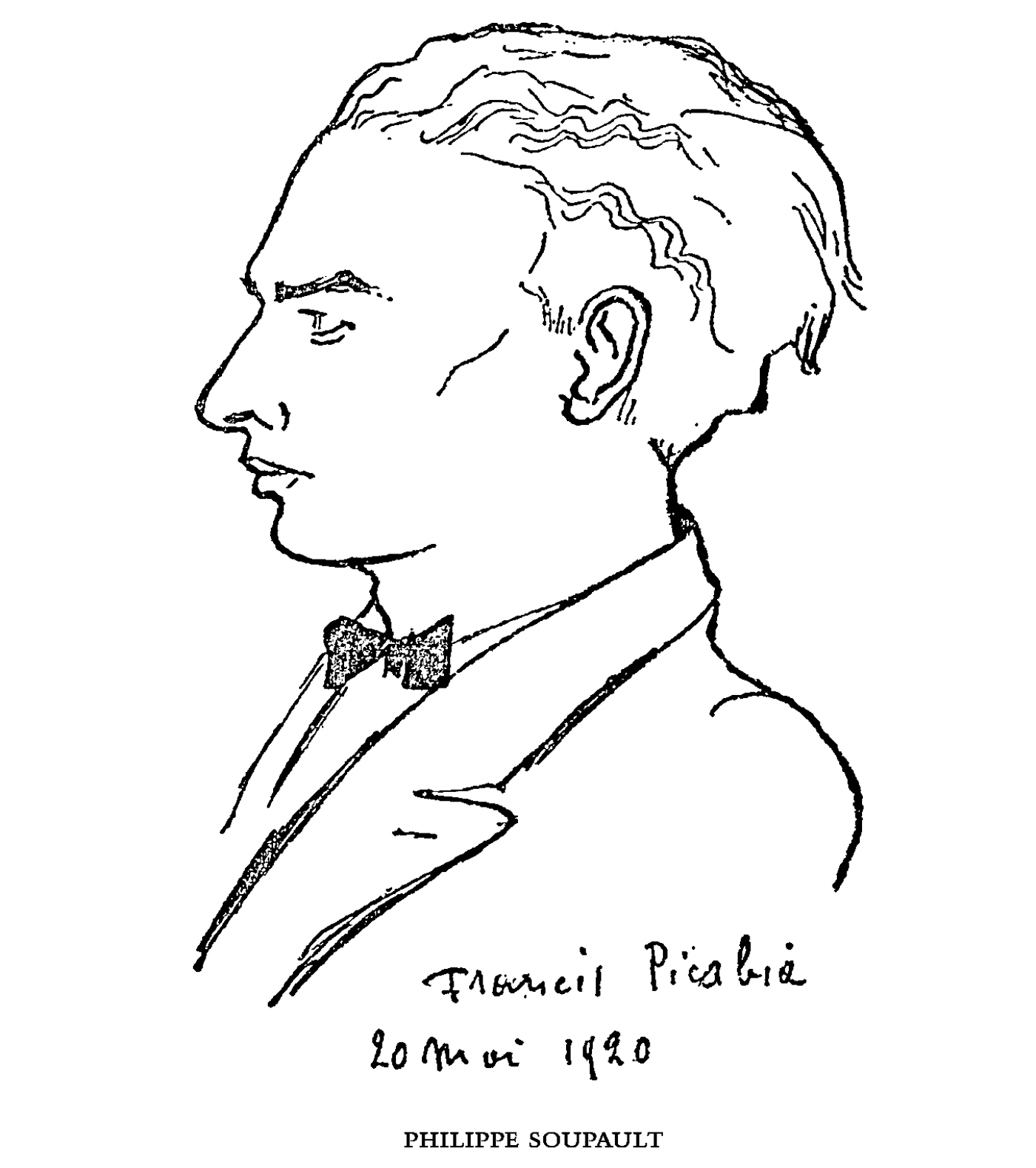 Consider this passage: "These grocery stores beautiful as our random successes compete with each other from floor to floor in the labyrinth. A guilty thought lays siege to salesmen's foreheads. On a strip of whistling sky treacherous flies return to the seeds of sun." We enter a familiar, almost mundane scene, only to be abruptly transported away. Glitches within paragraphs draw attention to contradictions in the imagery; the reader, feeling as though she's missed something, returns to contextualize the subjects within their settings. There is no antecedent, though—only whatever third image is engendered by the juxtaposition. This deranged, fragmentary sequencing better reflected the logic of dreams than even the recollection of a dream could, Breton thought—pieced together as it is by readers' predilection toward narrative. Automatic writing, then, produces the dream without the dreamer trying to narrativize.
Amid the ostensible chaos of the book are moments of personal history and anxieties. Dream and reflection blur together. The second section begins, "I leave the Salles Dolo early in the morning with Grandfather," reflecting on Breton's years spent living with his grandfather in Brittany. "Little whistles. I liked you too, suburb with your houses of sorrows, your pitiful gardening." These moments evoke a surprising sense of nostalgia that becomes unsurprising when we consider Breton and Soupault's celebration of the uncorrupted child's mind, whose workings they considered close to those of the dreaming mind.
The book is dedicated to Breton's friend and writing inspiration Jacques Vaché, who died by suicide earlier in 1919. Another Surrealist influence and hero to young Breton and Soupault, Guillaume Apollinaire, had succumbed to the Spanish flu the year prior. In light of these deaths, the book is often somber: "He is far away, the one who knows how to return that leaping cheerfulness to us." But that leaping cheerfulness becomes part of the project. At times, the work feels indulgent: two young men sitting alone in a room playfully riffing off each other. According to the margin notes of an earlier edition, certain sections could "make us laugh…with an offensive, wholly new, absolutely wild laughter." But the laughter animates the text, and their indulgence is rarely repulsive. The imagery, instead, shocks and delights. "Each object," they write, "serves as a paradise." Reading The Magnetic Fields, we're taught to rest in an image, to allow it to resonate, dissipate, and commingle with its surroundings, and to take pleasure in these small meditations.
Marko Gluhaich is an associate editor of ="https:>Cabinet magazine. He lives in Brooklyn.
Originally published in
Our winter issue includes interviews with Tashi Dorji, Danielle Evans, Walton Ford, Guadalupe Maravilla, Mary Lovelace O'Neal, the Ross Brothers, and Aaron Turner; DIY cookbooklets from Dindga McCannon; poetry by Rae Armantrout, Imani Elizabeth Jackson, and Allison Parrish; prose by Langston Cotman, GennaRose Nethercott, and Brontez Purnell; a comic by Michael DeForge; protest drawings by Steve Mumford; and more.