And Then There is Using Everything: Boris Charmatz's 10000 Gestures by Rachel Valinsky
The choreographer presents a cascading index of form.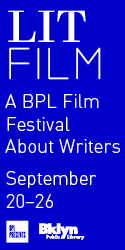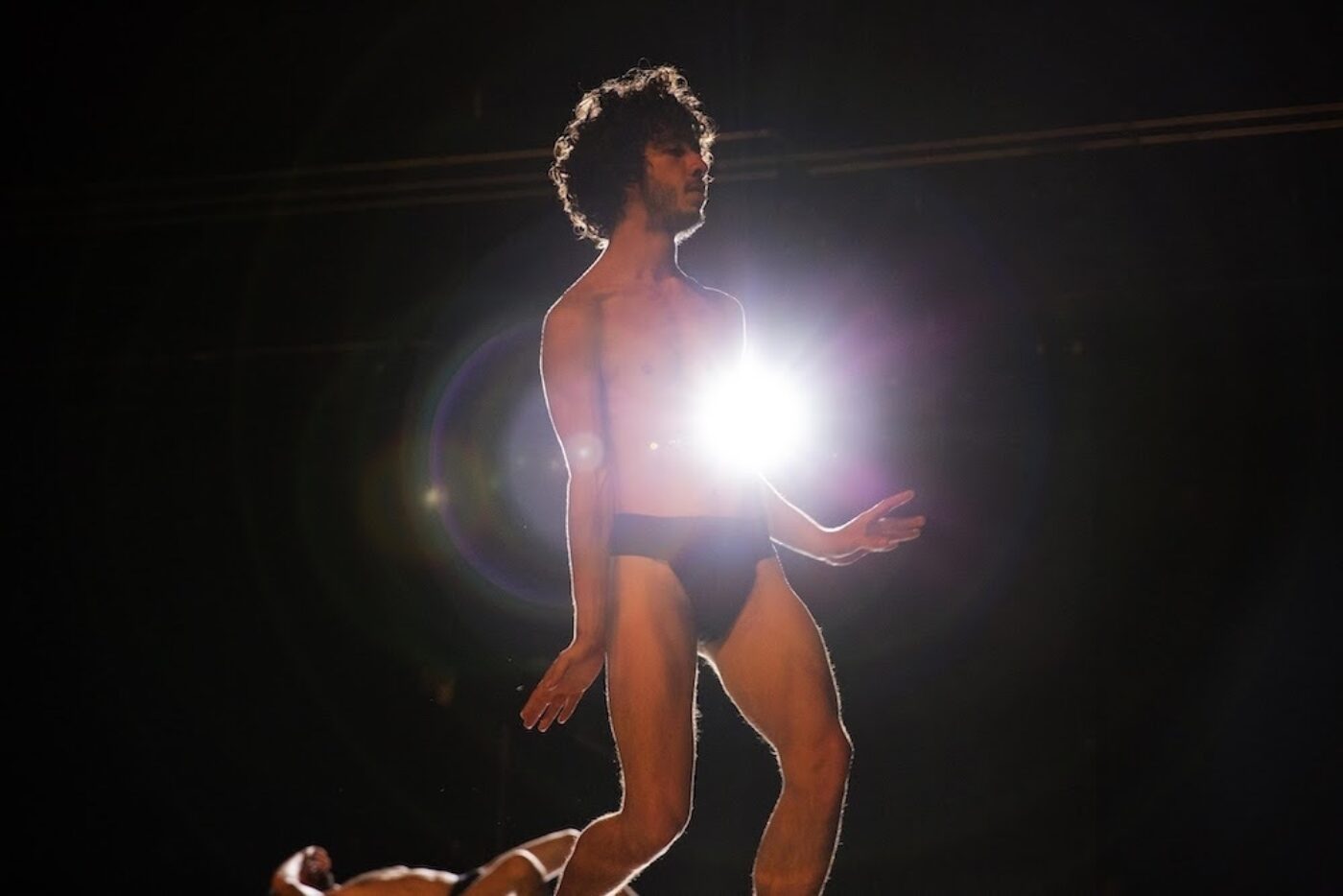 Mozart's Requiem begins playing and a first dancer enters in a red, shimmering sequin dress. She's already out of breath, as though what we're about to see is merely excerpted from a longer continuum. Panting as she paces around the stage, she collapses with exhaustion between rapidly changing sequences of gestures. She puffs the Introitus, then, switching registers, pronounces the titular line from Whitney Houston's "I Will Always Love You." She clamors a string of numbers whose sequence remains obscure at first. She's counting.
Later on, all the dancers will count, out loud, exuberantly: "7,876; 7,877 … ." As the title to Boris Charmatz's new choreographic work, 10000 Gestures, suggests, they will work up to this final number—the volume of discrete gestures performed by each of the eighteen dancers throughout the course of the hour-long piece. Counting marks the passage of time, but it also indexes the extraordinary range of movements occurring in each passing increment. Even more impressive, each gesture is entirely unique. Of this piece, which premiered in 2017 and was first performed in North America at NYU's Skirball Center as part of the 2018 Crossing the Line Festival, Charmatz writes: "I envision a choreographic forest in which no dancer ever repeats any of the gestures, each of which will be shown only once and will vanish as soon as it has been executed."
An "ode to the impermanence of the art of dance," claims the French choreographer, 10000 Gestures mobilizes this inevitable disappearance of movement in service of a different kind of attention economy. The work puts pressure on a basic function like immediate recall. Producing a dense visual field of simultaneous activity, it cannot be fully grasped in the moment it is happening, much less reconstituted in memory later.
Charmatz's work has long explored this particular problem of the mnemonics of the body and dance's "seeability," as Tate curator Catherine Wood has written (echoing Yvonne Rainer's famous pronouncement that "dance is hard to see"). In Charmatz's Flip Book (2008/13), for example, part of the 2013 program Musée de la danse: Three Collective Gestures at the Museum of Modern Art (MoMA), dancers took David Vaughan's 1997 book, Merce Cunningham, Fifty Years, as a score, performing photographs of the Cunningham Company dancing at the accelerated pace of the turn of a page. The audience saw at least two things at once: the display of the image spread in the book placed upstage, and the live, citational reprisal of this photographic archive.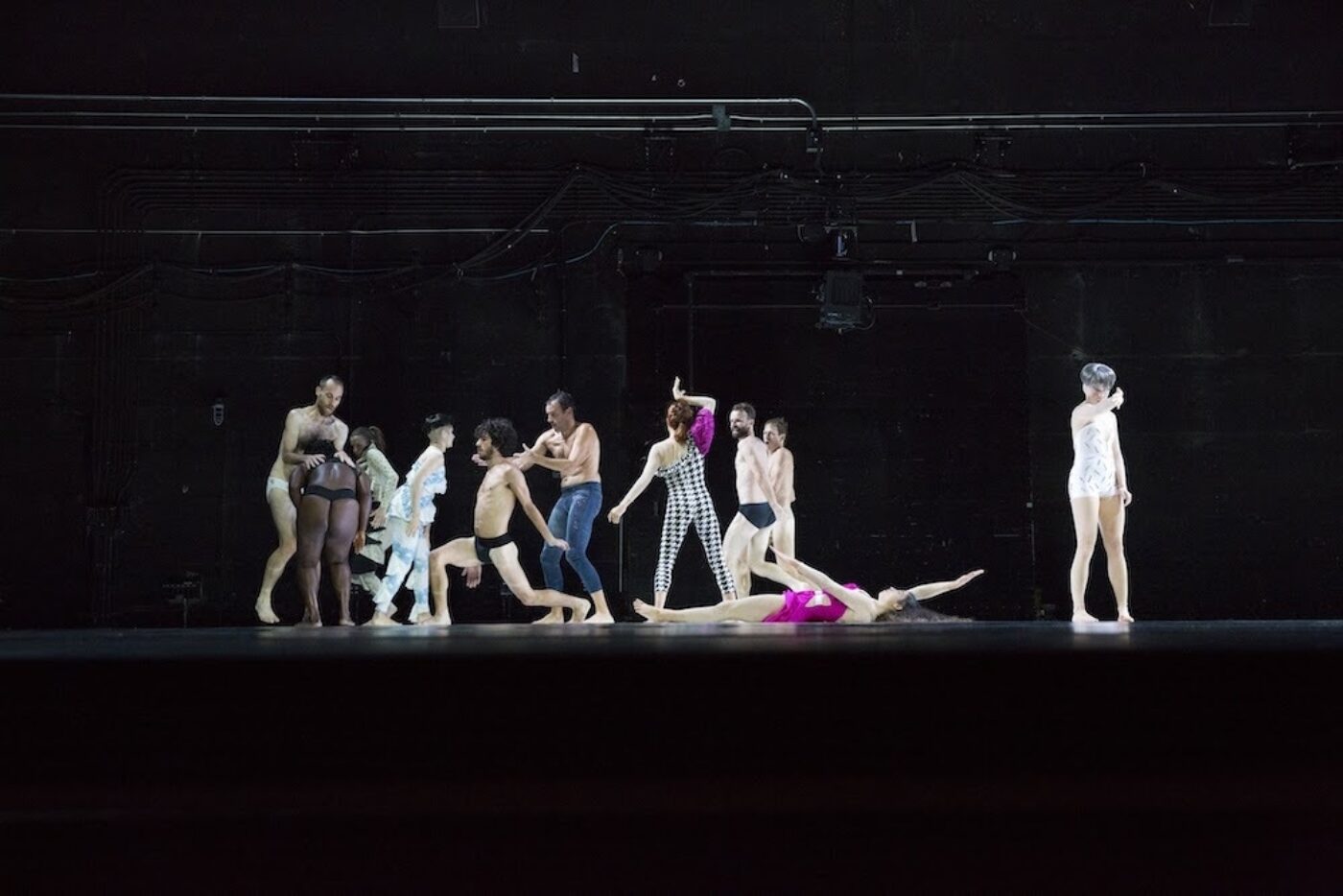 Beyond questions of perception, Charmatz's choreographic practice centers this notion of citationality by redefining what constitutes a collection. Here the collection is understood as a living archive, cumulatively constituted through the transmission and reproduction of embodied memory and cultural histories (of dance, in particular, but not exclusively). His "Dancing Museum" or Musée de la danse (previously the Centre chorégraphique national of Rennes in Brittany), expands on several of the traditional museum's functions—to preserve, display, and transmit a collection. Charmatz proposes to perform these functions through choreographic expression rather than material objects. His Levée des conflits (Suspension of Conflicts), presented as a durational five-hour piece in an "extended" edition in the MoMA program, assembled a social body through the staged circulation of gestures. Twenty-five movements performed by twenty-four dancers; the first of these gestures is enacted by a single performer, then left unrepeated as each additional dancer receives, produces, and passes on movements two through twenty-five, eventually building into a momentous concatenation.
Charmatz has discussed 10000 Gestures as growing out of the extended Levée des conflits, a logical next step in constructing a social collectivity through gestural activity. If gesture, Michel Foucault tells us, inscribes and reproduces structures of power, it might also, as Judith Butler has argued, interrupt such structures, by enacting or performing alternate social relations. What is at stake, then, in this expansive presentation of gesture as such? In his nearly encyclopedic demonstration of gestural possibilities, Charmatz proposes we glimpse the social arrangements they materialize, clueing us into the many worlds they are extracted from, of which the following is a non-exhaustive list: the history of dance and popular culture, voguing and slapstick; gestures of labor, of sexual intimacy; functional tasks executed in varied contexts both disciplined and unrestrained; uncanny animacies and autogenetic impulses; pedestrian movements and mundane activities.
Organized into clusters of scenes that diagram different behaviors, social activities, or interactions, the piece aggregates constellations of social relations, corporeal encounters, cultural memories. Like the fantastic narratives and moral tales of Bosch and Bruegel's paintings, scenes constellate through a paratactic logic, where an overwhelming chain of detailed, precise movements happen next to each other, all at once, on a stage that can barely hold such density.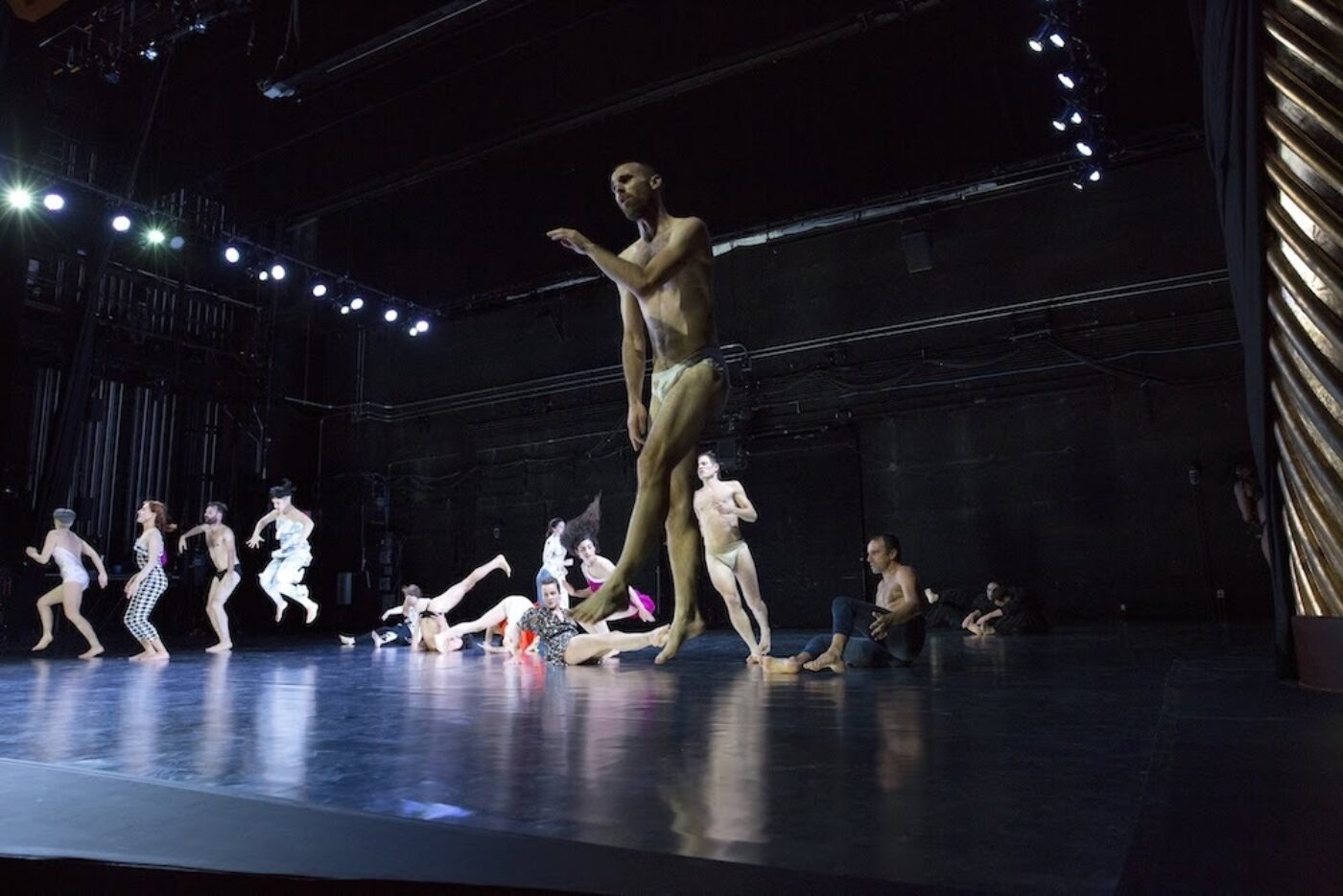 10000 Gestures shifts between moments of high intensity and relative calm. Orgiastic exertion that seems to display every kind of sexual relation imaginable turns into a chorus of moans, the scene finally devolving into generalized frenzy: animalistic behavior, childish muttering, the body possessed, delirious, shaking. A human scrum turns into a long, cathartic screaming match. As the cries subside, all the dancers topple to the floor, in various poses of inertia, lethargy, and prostration. But lest we think they have expended all their energy, they become animated again by a pulsating beat, motivated by an electrical current whose source is unknown; they rise progressively and, standing at the edge of the stage, begin to count.
As they reach 8,000, they break out of the stage, swarming the audience, heaving themselves to the balconies, crawling over knees, rushing toward the back seats, traversing entire rows. Back on the stage, two dancers clutch each other in a loving embrace, while the audience is trampled, seduced, kissed, pleaded with, yelled at, whispered to, their bags stolen and swiftly returned. I relinquish my water bottle to a dancer who grabs it from my seat, thanking me as she swallows large gulps of it down. While the dancers would later return to the stage to do what we know they are bound to do—reach the final 10,000 mark, then die convulsively, as the Requiem so solemnly presages—for now, their scripted irruption produces a series of extemporaneous encounters. Even later still, on the streets of the West Village, it would seem the performance continued; gesture, denaturalized, was everywhere to be seen.
10000 Gestures will be performed at Scène nationale d'Orléans in Orléans, France, on November 14.

Rachel Valinsky is an independent writer and curator. She is currently a doctoral student in Art History at the Graduate Center, CUNY.