And Here and There, a Kiss by Paula Brancato
"Even the fireflies linger" in Paula Brancato's poem "And Here and There, a Kiss"; and don't we all wish that the summer months would linger on as well? This season's end is upon us once again, and I find myself stubbornly grasping on before it slips away into fall. Though "And Here and There, a Kiss" is more than a poem about a season, it captures the simultaneous tragedy and magic of that simple, suburban summer. It speaks to that wistful youth of growing up and those carefree days that eventually slip away from us all.
– Galina Arnaut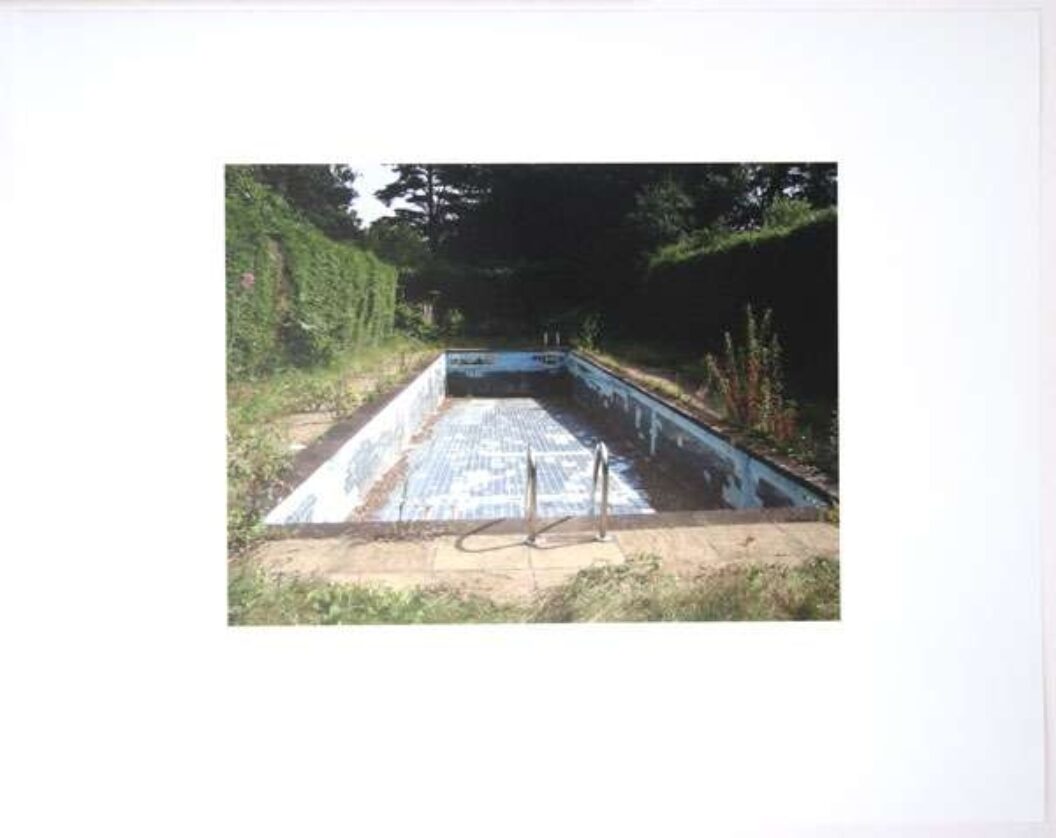 And Here and There, a Kiss

Our split-level, brick ranch-house sits, metal
bars over the living room windows, front

lawn in shadow, wedged between two homes
exactly the same. Police sirens wail. Kids

smoking joints under the blinking street lamp scatter
across the asphalt of a street, riddled with broken glass

and soda caps. The sidewalk too is cracked,
roots of the lone mimosa buckling the concrete,

the knuckled up fist trying to extend its fingers.
A rope belts the tree that leans. Its pink flowers,

fragile umbrellas, sway in gusts of grey smoke
that puff up from open barbecue pits. Partyers done,

they slap water on their grills. Neighbors light up
cigarettes. Orange ash marks the nodding of their heads.

Even the fireflies linger,
floating in air, yellow bellies glowing, while

the neon lady of the night at Downey's Bar
across the street flicks her hips.
Paula Brancato is a published poet and filmmaker, currently on faculty at the University of Southern California. She has been published in Mudfish, Georgetown Review, Litchfield Review, Southern California Anthology, Rattle, and Natchez Anthology, among others. In 2008, her book Club Paradise was a May Swenson and Holland Prize finalist, and poet Ilya Kaminsky selected her first chapbook, Dar a Luz, for publication by pacificREVIEW. Additional literary awards include the 2008 Robinson Jeffers Tor House Prize for Poetry, the 2007 Brushfire Poet Award, first prize Chester H. Jones Foundation and Pacific Northwest Writers Association, and the Organization of Black Screenwriters, SCIFF Family Focus and WINFEMME awards. Paula studies/has studied with poets Mary Stewart Hammond, Jill Hoffman, and Philip Schultz in New York. She earned her MBA from Harvard Business School and is a graduate of LA Film School and Hunter College.
For more from Rebecca Loyche, visit her page at Pierogi Flat Files.