And Everything Tasted of Soap by Jane Yong Kim
On Barbara Comyns's Our Spoons Came From Woolworths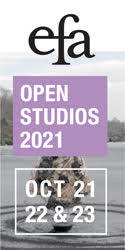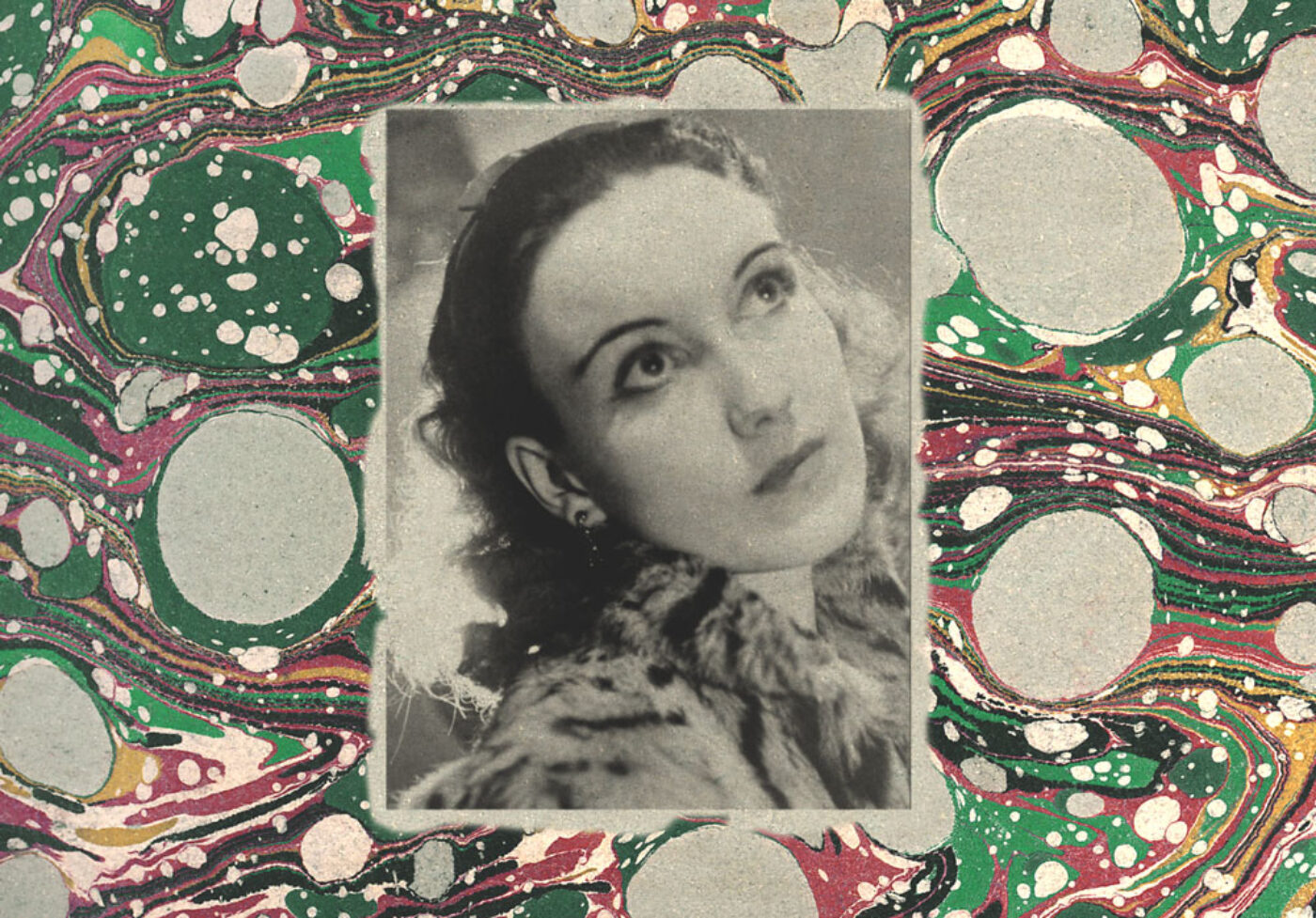 "One April afternoon, right after lunch, my husband announced that he wanted to leave me." With this opening line, Olga, the thirty-eight-year-old narrator of Elena Ferrante's novel The Days of Abandonment, begins the terrifying process of appraising her life after years of ceding it to her family: to her husband, for whom she stopped her career as a writer, and to her two children, who gave her the "stink of motherhood" that she suspects, in part, led to her husband's departure.
Olga deploys an unbridled anger toward her husband, screaming, "You wounded me, you are destroying me, and I'm supposed to speak like a good, well-brought-up wife? Fuck you!" Meanwhile, she lectures herself. "What a mistake it had been to entrust the sense of myself to his gratifications, his enthusiasms, to the ever more productive course of his life." She has enough rage and self-possession that she seduces her neighbor, a graying cellist, in a fit of sadism.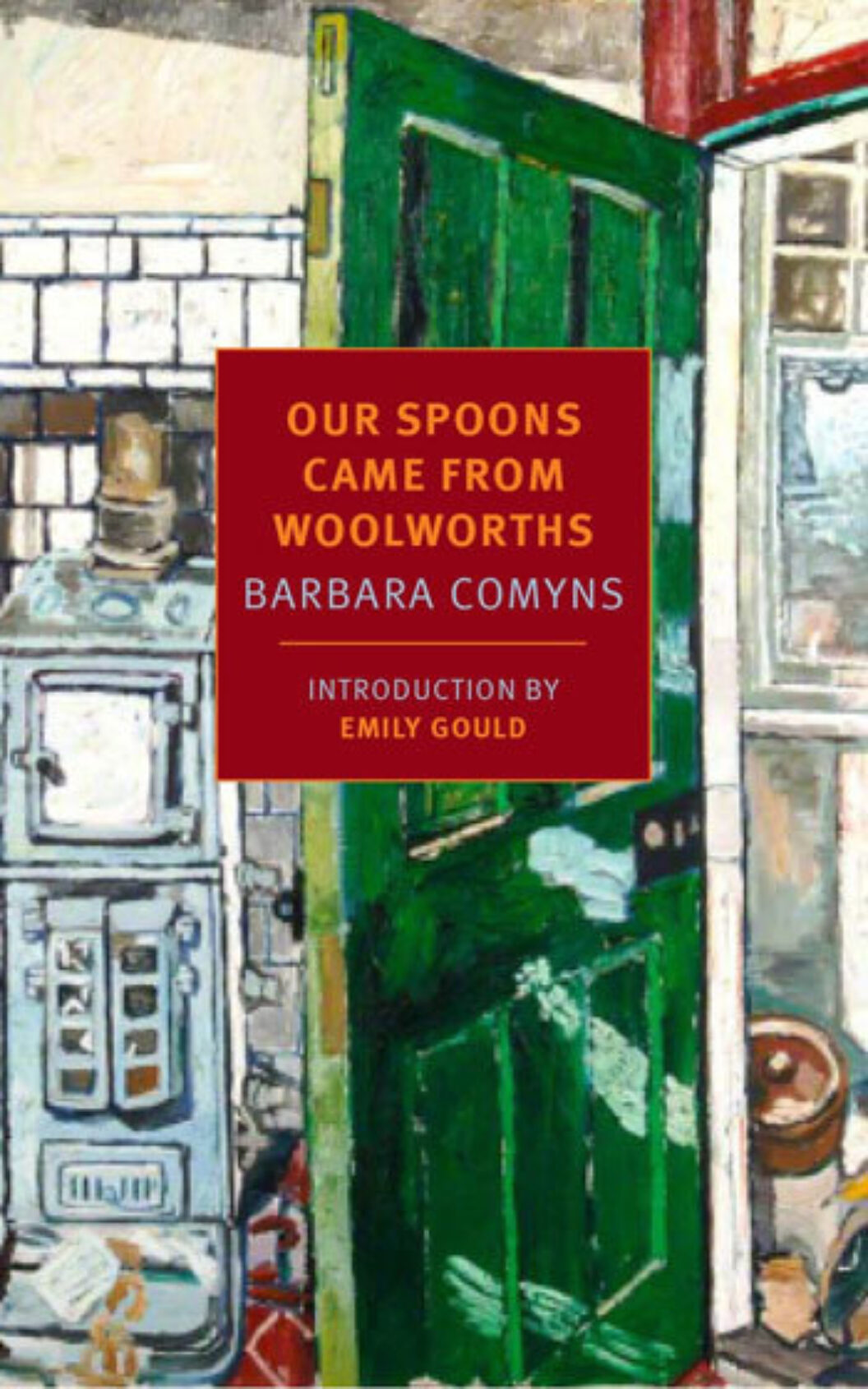 Such fiery vitriol is largely absent in Our Spoons Came From Woolworths, but it nonetheless shares DNA with Ferrante's sharp and dark dissection of domestic breakdown. The second published novel by the British writer Barbara Comyns, it was originally released in 1950 and is being reissued this month by New York Review Books. A startling, immersive excavation of poor, young womanhood and marriage gone awry in 1930s London, it begins at the tale's end. "I told Helen my story and she went home and cried," Sophia Fairclough narrates, only to promptly think twice about her loquacity. "I wish I hadn't told Helen so much; it's brought everything back in a vivid flash. I can see Charles's white pointed face, and hear his husky nervous voice."
Sophia's story is deceptively charming, and so is fellow artist Charles, who she marries at age twenty-one. The two make a winsome couple, playing at house with the zeal of neophytes. They paint all their furniture "duck-egg green with a dash of sea green." She keeps odd house pets, including a newt named Great Warty. At first, everything she cooks tastes of soap.
But daily married life soon turns bleak. As book critic James Wood has written of Ferrante's prose, she "turns ordinary domestic misery into an expressionistic hell; she can pull a scream out of thin air." In Comyns's case, it's more of a sigh. "Already, after a few weeks' married life, my saucepans had burnt marks on them," Sophia tells us. "I had hoped to keep them always shiny, because I had a stupid feeling that as long as I could keep them like new my marriage would stay the same." Like Ferrante's Olga, Sophia puts her career as an artist aside to make money at a commercial studio, then as a portrait model, while Charles works all day on paintings that never sell. "As long as I earned two pounds a week and there were a few cheques in the drawer he hadn't a care in the world," she says.
Sophia narrates Charles's bohemian selfishness—which includes impulsively forcing her to stay still, whether she is washing the dishes or in the bath, so he can draw her—with a touch of the ever-useful whimsy, as though to insist, Isn't my husband eccentric! Her descriptions of domesticity are likewise intimate and persuasive, as though the walls of the various apartments she and Charles inhabit are closing around us as we read—and as though to convince us of their allure. She sketches a homely world of off-kilter, mismatched objects that is just short of charming and leaves us oddly unnerved. The beer is delivered on credit, the tea set is nice (but the cutlery is cheap), and the yellow walls in one apartment are covered with "black hairs from the brush [that] got mixed with the paint" but "looked as if they were meant to be there almost." A kind of hairy, humanoid skin for their home, the bristly walls are a symbolic casing for environs that grow increasingly nauseating.
When it was first published, critics apparently praised Our Spoons for its narrator's childlike quality. As Emily Gould notes in her new introduction to the book, the publisher even added misspellings to the manuscript to heighten the effect, a practice that Comyns found offensive. Indeed, there is a naiveté to Sophia's comments. "I had a kind of idea if you controlled your mind and said 'I won't have any babies' very hard, they most likely wouldn't come," she says, upon discovering she is pregnant. "I thought that was what was meant by birth-control, but by this time I knew that idea was quite wrong."
But if Sophia's voice is childlike in certain ways, it also possesses a hyper-observant quality: she may not act decisively to change her circumstances, but she notices everything. With news of the pregnancy, she notes, "Charles's white pointed face went even more so and I felt frightened, trapped and excited all at once." It's a complicated sentence that concisely exemplifies their relationship: Charles is represented at façade level, by the whiteness of his visage, whereas Sophia feels a roiling of emotions below the surface; she appears to be responding not only to the news of the impending baby, but also, and perhaps more importantly, to Charles's face. (In an eerie mirroring, the doctor who is advising on her birth commits suicide—and his wife then follows suit. This is the world around Sophia: even in death, a wife takes cues from her husband.)
By this point in the story, readers won't be surprised to hear overbearing, solipsistic Charles exclaim, "How I dislike the idea of being a Daddy and pushing a pram!" He comforts himself by saying she "might have a miscarriage" before the birth actually happens. In a story with dual narration—as in Lauren Groff's recent novel Fates and Furies, in which a wife and husband voice stories from each of their perspectives—this might be the point at which we see Charles's side of things. As it is, Our Spoons gives us little to humanize him, and unsurprisingly, those around them validate his myopia, rebuking Sophia for saddling such a fine young man with a child. Sophia may not have society's ear, but the reader will be irate that she hasn't left Charles already.
Nowhere is Sophia's trapped life as potently described as in the chapters Comyns dedicates to her childbirth (also the only sections the author designates as true). Despite the outdated science, these chapters are frighteningly familiar, and difficult and remarkable to read. Winding up in a public hospital, Sophia is prodded, rebuked, and shamed for her body's involuntary actions. It's a setting in which women giving birth are seen either as docilely on track, or deviant; if they get sick, they aren't behaving properly or setting a good example for the other women. This legalistic hospital milieu brings to mind Maggie Nelson's query in her brilliant exploration of queer family-making, The Argonauts, about the process of childbirth: "How can an experience so profoundly strange and wild and transformative also symbolize or enact the ultimate conformity?" It's a question that resonates in Sophia's case as well, in which gendered behavioral expectations are bolstered and authorized by medical infrastructure, at the expense of women's pain.
Ferrante, for one, has said that her heroines don't suffer so much as struggle. Comyns enacts the opposite: arguably, her characters suffer. Sophia exits each chapter of her life and enters a new one clearly exhausted, clearly in pain, and yet we don't see her thrashing much. Her narration is triumphant proof that she has made it through, but the way out is seeded with resignation. The one moment she lashes out, hitting her husband with a chair, is uncomfortable to witness, in part because it's more comical than moving. The brief moment of violence, and the way it may track to the reader, underscores the extent to which she has given up the very idea of being powerful, so much so that the thwack only momentarily disturbs him, rather than waking him—or Sophia herself—to the harsh, unjust reality of her existence.
Jane Yong Kim is an editor and book critic who lives in Queens and tweets at @janewhykim.