Discover MFA Programs in Art and Writing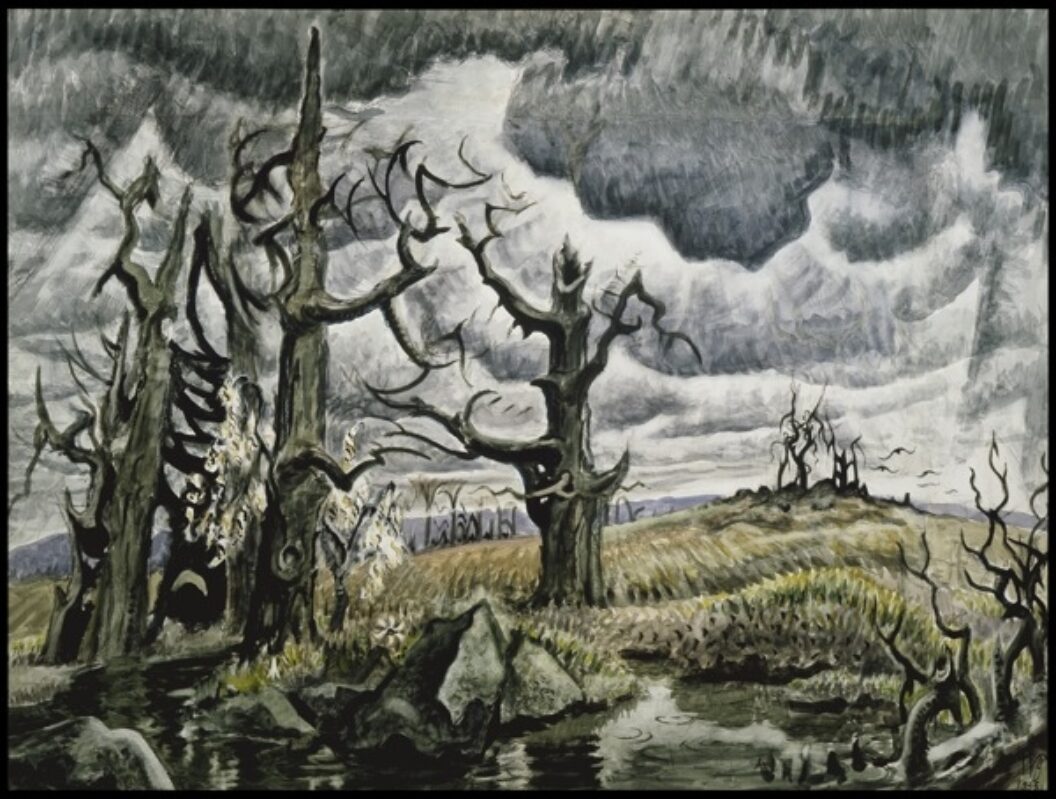 Those unfamiliar with Burchfield will immediately recognize an intense focus on nature and the American landscape. A simplified description of his style is van Gogh meets Hopper (actually, Hopper was a colleague). The artwork does convey his talent for composition and draftsmanship, but he seems at times troubled by color and inconsistent with texture. Paintings like An April Mood effectively nail the cool end of the spectrum, but as the scenes get warmer his brush and palette assume the subtlety of a tack hammer. In Glory of Spring (Radiant Spring) for instance, the trees and sky are spontaneously combusting in saturated yellow flames that mimic psychedelic tattoo graphics. Technical criticism aside, artists should make note of Burchfield's care to catalog and maintain his own large body of work. The effort helps his audience acknowledge and appreciate not only the depth of his perspective and creativity, but also the breadth of his contribution and the value of its history.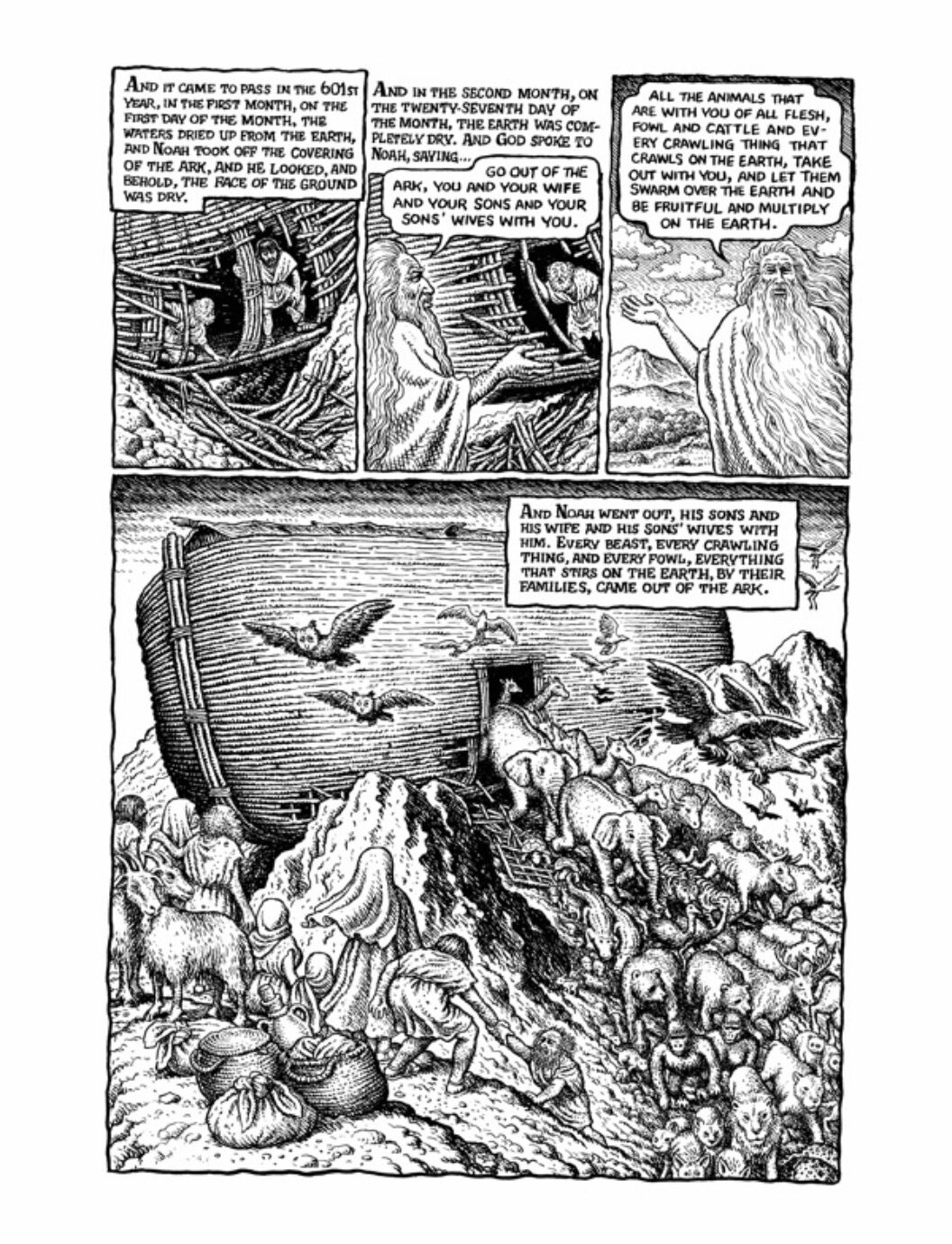 A stone's throw from the Burchfield show is R. Crumb's Book of Genesis. This is a heroic exhibition, even just as an installation. Over 200 original illustrated pages hang uniformly framed, side by side. The format gives a unique view of a staggering amount of work (5 years in the making). Halfway though Adam and Eve I knew there was no way I had enough time to read the entire book in one visit. Frequently I would hear a giggle or gasp by other readers on to latter chapters. Admittedly, it was impossible to follow the story in Crumb's signature style and not chuckle because the artist had actually transcended Genesis and his own oeuvre at the same time. Best known for Zap Comics and Fritz the Cat, Crumb's stories are adult-themed, depicting characters that are either neurotic or buxom (or both) and often suffering through various stages of depravity. However, only a closed mind would believe he is more interested in the flexibility of the female anatomy than the psychology of the human condition. While puritanical Bible-thumpers may be quick to label Crumb's work as "inappropriate" or "depraved" and take offense to this rendering, they might want to read more carefully what they're thumping. The Book of Genesis is rife with sex, violence, alcohol, murder, rape, human trafficking, and incest. Furthermore, the honest attempt by one man to respectfully tell the tale through pictures is rarely (if ever) seen and should be applauded. No doubt more people would love for R. Crumb to illuminate the rest of the Bible… or at least the Book of Revelation?
Heat Waves in a Swamp: the Paintings of Charles Burchfield (October 4–January 3, 2010) is an abbreviated retrospective curated by Robert Gober and Cynthia Burlingham. In another well designed space hangs The Bible Illuminated: R. Crumb's Book of Genesis(October 24–February 7, 2010).