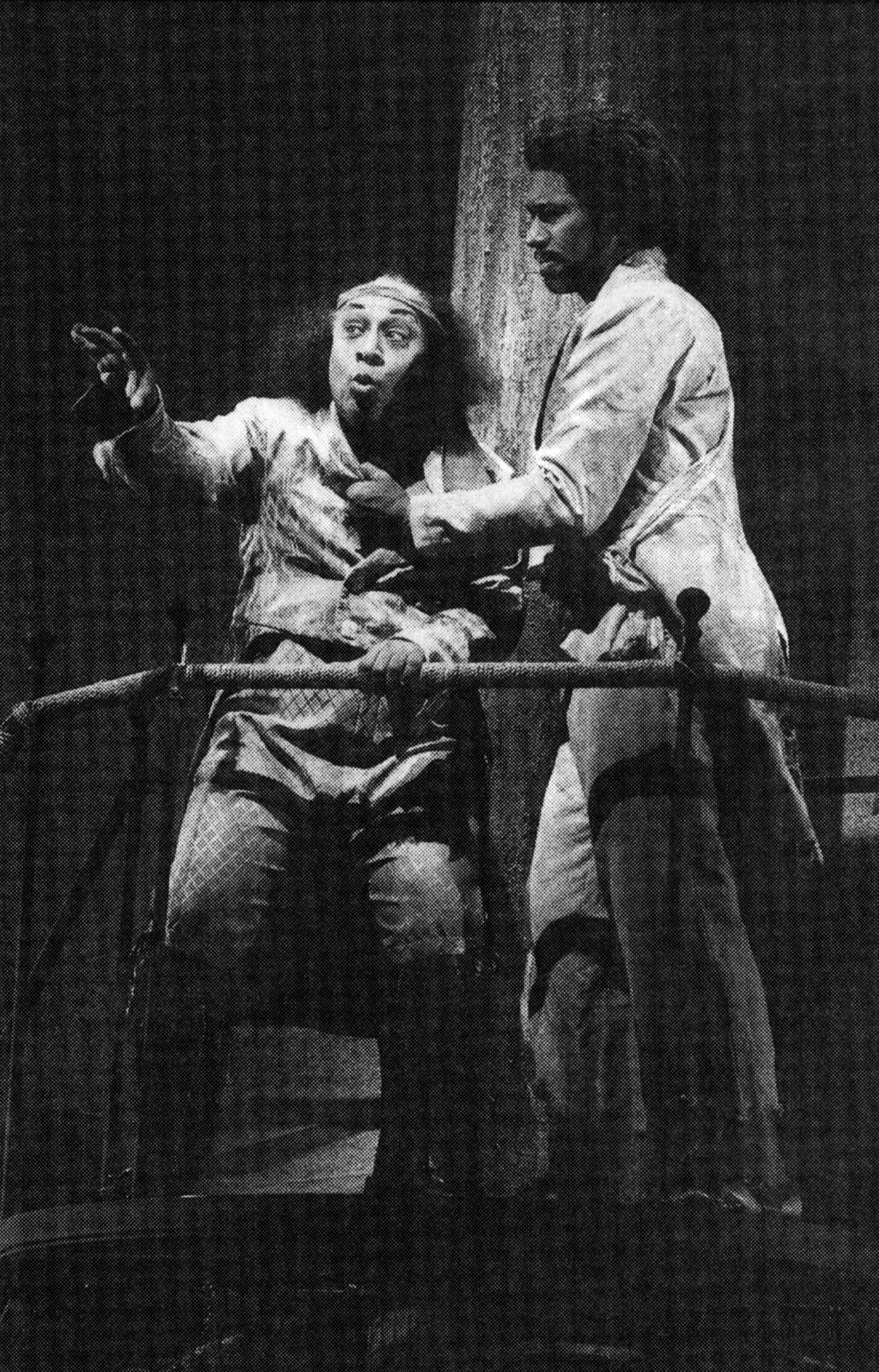 Quite unlike its cinematic cousin, the operatic version of the Amistad affair is a work which revels in complexities and conundrums. Commissioned by the American Music Theater Festival of Philadelphia and the Lyric Opera of Chicago, four years in the making, Amistad is a courageous, innovative opera, as traditionally demonstrative as it is educational and thought-provoking.
Conceived and composed by Anthony Davis, with a libretto by Thulani Davis and directed by George C. Wolfe, the opera weaves together a tapestry of American life in the 1840s—a time when the country was as much separated by warring cultural factions as it is now—and then blends these voices; musically, lyrically, and as a means to explore opposing ideologies. More concerned with the presentation of conflicting cultural viewpoints than with being an anti-slavery polemic, Amistad shifts song and language radically for each particular type of character. The result is a cacophony of sound that both informs and innovates. Amistad depicts not only the lyrical, personal histories of those involved in the historical court drama, but also shows how America has always been at war with itself, how our hubris and self-hatred have stifled our attempts at cultural harmony. The production of such an opera does prove, much like the actual court case itself, that cross-cultural collaboration can indeed work, but only when those who collaborate agree on a fundamental goal. In essence, the variance of music, experience and material in Amistad illustrate that American opera is not only alive and well, but quite adept at proving itself innovative.
The opera Amistad premiered at the Lyric Opera of Chicago in November of 1997.
Originally published in
Featuring interviews with Gillian Wearing, Mona Hatoum, Jim Lewis, Dale Peck, Maureen Howard, John Sayles, Steve Earle, Martin McDonagh, Victor Garber, and Alfred Molina.