Amid Amidi's Cartoon Modern: Style and Design in Fifties Animation by Duncan Teater

Discover MFA Programs in Art and Writing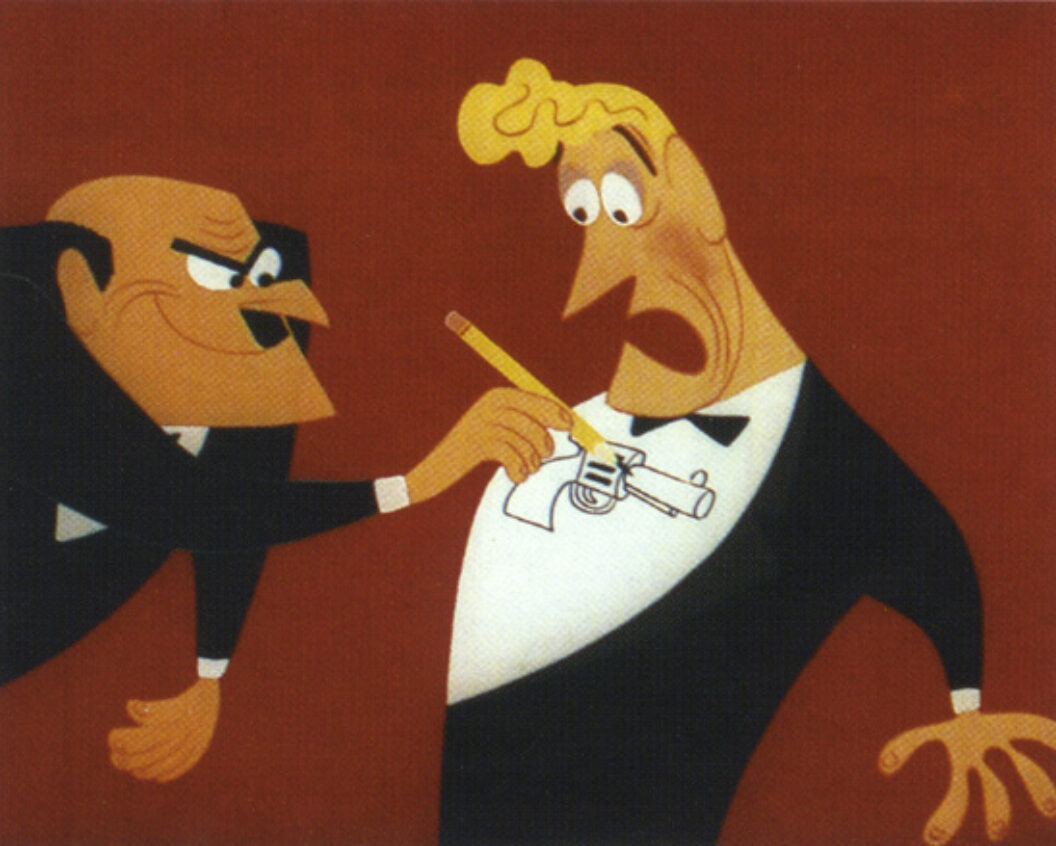 In Chicago, where I live, I can eat a cup of decent pea soup at a bakery across the street from the Richard J. Daley Center, a sharp steel and glass courthouse tower. Buildings like the Daley Center are some of modernism's most invasive encounters with America, architecture being the medium that so evangelically conveys the aesthetic.
Likewise cartoons. Amid Amidi's Cartoon Modern celebrates the work of 1950s American animators who utilized modern design innovations to elevate their art above "hurt gags" and knee-jerk naturalism. Many were exiles from mammoth Disney, where 19th-century realism held sway until upstart studios with clean lines, bold color, and powerfully abstract styling forced the entire industry to look forward.
Remember marveling at the bleakness of a red horizon in the Marvin the Martian shorts? Or the abstract glory that surrounded Bugs Bunny and Elmer Fudd as they sang Wagner at one another? Both were products of Warner Brothers' flirtation with the modern aesthetic. Far more daring and significant were smaller studios like United Productions of America (which stole Oscars from a jealous Walt Disney). UPA is represented in the book by images that will reinvest you with a belief in progress: a still of Bobe Cannon's Gerald McBoing Boing pulling himself up a starkly rendered, tired rose staircase is unsettling, lonely, and hushed; Jules Engel's background of a vast, grey movie soundstage for a Mr. Magoo short overwhelms with the religious intensity of a Frank Lloyd Wright interior.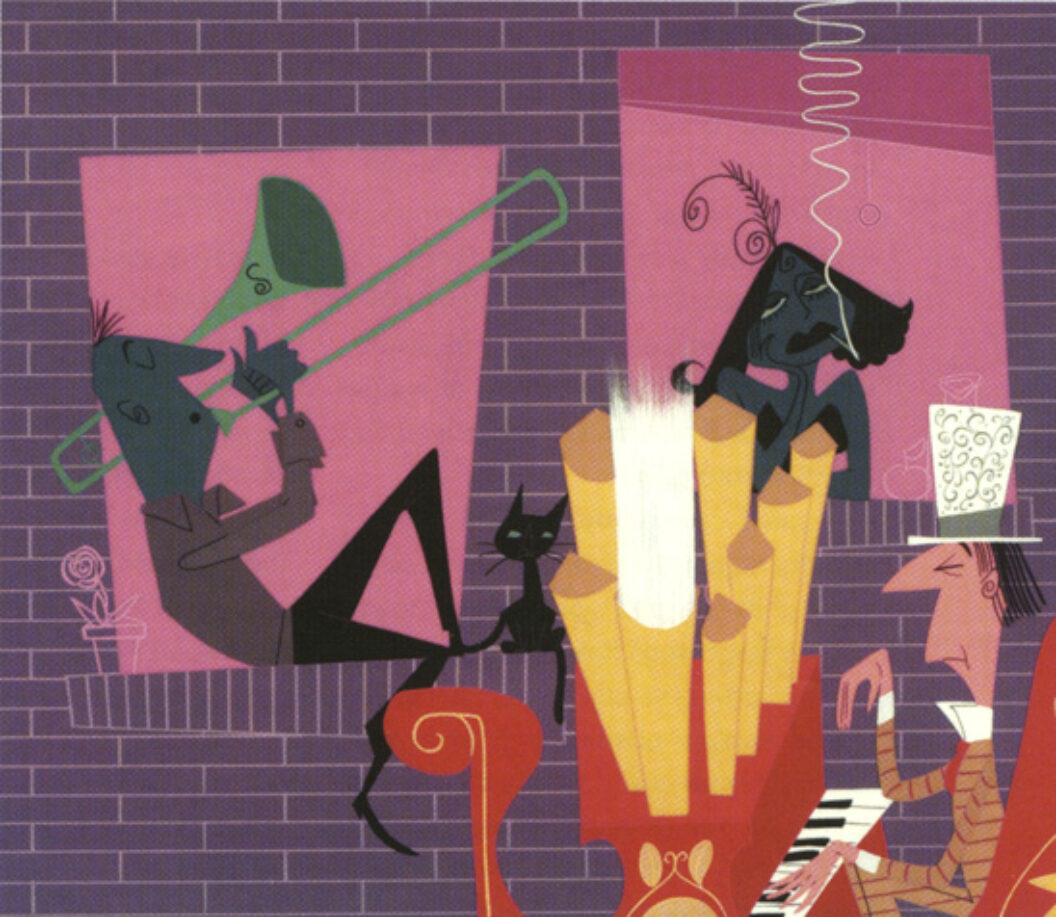 But even more successfully than mid-20th century architecture, 1950s animation pulled off the nifty modern trick of being both intelligently crafted and mass-consumed. Modern animators produced theatrical shorts, but they also shared their sensibility through countless commercials and training films used by industry and the military.
With 250 gripping images spread over 20 chapters, focusing on one studio at a time, the book might have benefited from a more narrative approach. Structuring the chapters alphabetically by studio means that we have to muddle through the creations of minor production houses before getting to the meat of the book. Nonetheless, Cartoon Modern is lush and even timely. With America seemingly divided into red and blue tastes, Amidi rediscovers a moment when the whole nation enjoyed a product that was smart and new. He romances us with the notion that once upon a time, we were all hip.
Cartoon Modern was released in August by Chronicle Books.
Originally published in
Featuring interviews with Anthony McCall, Sasha Chavchavadze, Tod Papageorge, Lynne Tillman, Nichole Argo, Steven Shainberg, Amina Claudine Myers, Theresa Rebeck, William Katavolos, Judith Linhares.